I still have vivid memories of the evening I met Monique over ten years ago. She waltzed into our bible study, on the invitation of her twin sister, Michelle, with her voluminous hair the perfect complement to her charisma and spirited personality. She opened up to me with honesty, unabashedly talking about the condition and nature of her relationship to John, a married man she was living in with, with whom she had a one year old daughter.
At some point in the evening, there arose in me a strong impression to present to Monique the biblical viewpoint on her relationship. Looking back, there may have been a gentler way to put it. But as a young bible study leader, a rookie at dealing with colorful and complicated counseling situations, I showed her a passage in Scripture that exposed her adultery. I also admonished her to stop living in with John. Monique didn't defend herself. In fact she sincerely pondered upon the exchange we had. I wasn't sure if I would see her again after I showed her the bible verses and made that statement about adultery.
However, Monique continued to attend our meetings even while she remained in a relationship with John. On the one hand, she sincerely expressed interest in spiritual matters. Yet she found herself bound to John in a manner that was almost too complex to walk away from overnight. Not only did they share a child and a home, they were business partners. Furthermore, she was friends with John's wife and acted like a mom to his first child.
In her attempt to find convergence, she brought John to one of the bible studies that Edric was leading. John interpreted this move as a big set-up. He locked himself in the bathroom with his laptop for two hours! Back then, we knew John pretty much disdained us for encouraging Monique to stop sleeping with him.
Not too long after, Monique had a second child with John. With tears she confessed to our bible study group that she was pregnant. Yet the most heartbreaking part was Monique's discovery of John's betrayal. He had been cheating on her with multiple women.
In pain and completely lost, Monique finally understood that Jesus Christ was the only one who could save her from her brokenness. The love and security she sought in her relationships with men could not be satiated by anyone except Christ. With complete surrender, she gave her life to the Lord.
As difficult as it was, she moved out of John's home and committed to guard her sexual purity. It wasn't a perfect journey but her decision to give up John had a profound impact on her spiritual life.
At the same time, the Lord began to move in John's heart. Tired of his lifestyle and sexual addiction (he professed to have slept with over 50 women), and jolted back to reality when he lost Monique's trust, John earnestly sought to reform his ways. He told Monique that she shouldn't be with him because he was a sick person — spiritually and emotionally. Monique's response to him was you need to seek Jesus.
As Monique took steps to avoid immorality and grow in her faith, she chose to forgive John, which was compelling evidence for her spiritual transformation. Furthermore, she forgave the women whom John cheated on her with. As a result, John chose to give his life to Jesus Christ, surrendering to His grace. He began growing spiritually in a discipleship group with other men under Roli Sabado.
Eventually, John also started coming to our bible studies faithfully. A genuine desire to grow in his faith marked his conversion. There were a lot of periphery issues that both he and Monique had to sort through but God plucked ungodly behaviors, attitudes, and perspectives out of them like straight pins being pulled off a pin cushion. Then he filled the holes with renewed thinking and the pursuit of holiness and wholeness in Christ.
However, the reality of their scrambled egg situation remained. At this point, John and his first wife were annulled and she was in a serious relationship with another man whom she intended to marry. He had two kids with Monique but he wasn't married to her, and they couldn't live in together. The most honorable recourse was to marry Monique so they could be a family.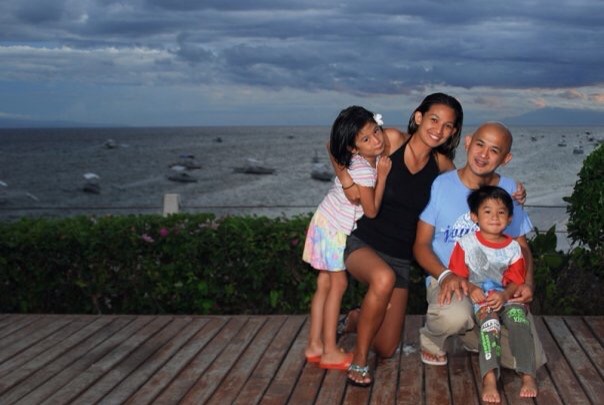 We encouraged John and Monique to have a civil marriage first, and shortly after, they had a recommitment ceremony in Boracay. They asked us to be their Ninong and Ninang even if we felt underaged as 31 year olds but it was an honor as they were our "spiritual" children. During this event, Monique invited the women whom John had cheated on! Since she knew them as friends before the affairs happened, she also desired that they come into a relationship with Jesus. I don't know too many people who would think to do this but Monique didn't harbor any bitterness towards them. Her greater concern was for their spiritual healing.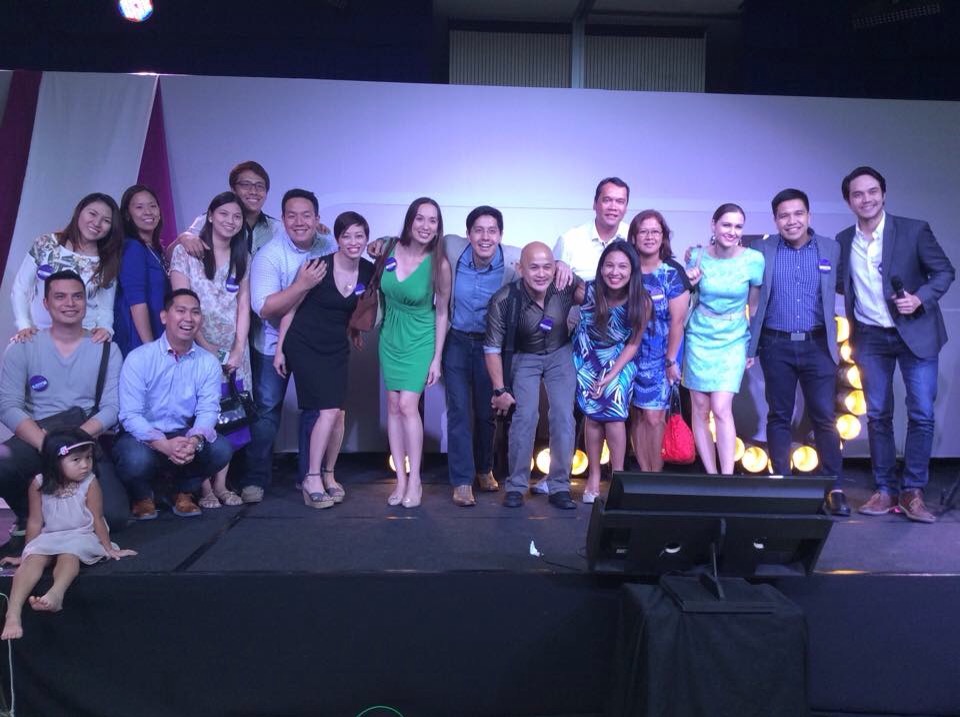 Serving together in Before and After I Do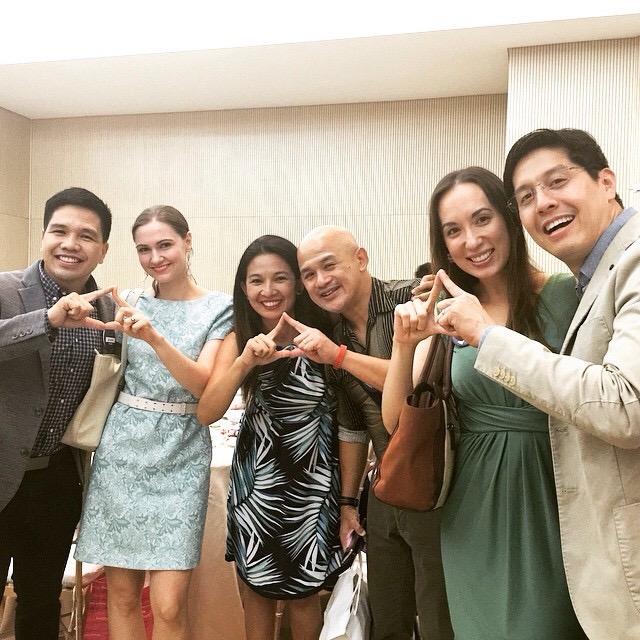 Today, John and Monique Ong  actively serve as an integral part of the CCF Family Ministry Team, contributing their expertise as business people in events, photography, and videography. They are homeschooling parents with a brood of five. They also hold weekly community worship services in their company building every Wednesday night. More importantly, their journey to Christ and the broken road that God fixed to get them there is an amazing testimony of His grace.
Some years ago I narrow-mindedly told Monique that there may be limitations to the scope of their ministry. Since John came from an annulled marriage, I thought this would be a contradiction to their desire to help people stay committed to their marriages. However, as I listened to them testify during the Before and After I Do Seminar, I realized my perceptions of their ministry's reach had put God in a box.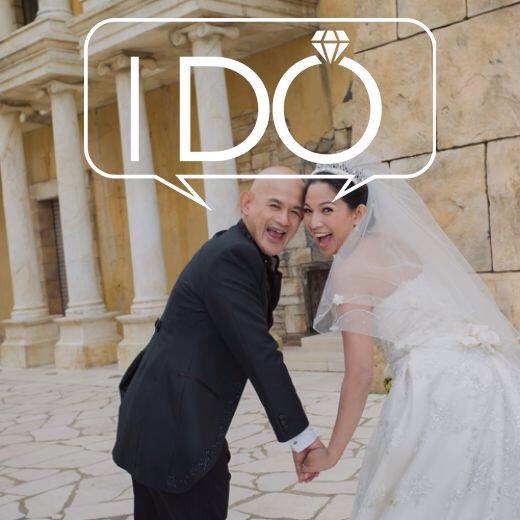 The reality is John and Monique represent the truth about all of us. We are lost and scrambled apart from Christ — a mix of wrong choices, worldly thinking and philosophies, weary from the pain, the addictions to sin, the drive for success, money, or fame, burdened by the façades we try to manage and the chasing after the ever-elusive joy and peace that cannot be had apart from Him. John and Monique's story also tells us that God meets us where we are at, as the messy scrambled eggs that we are, and He wants to make us whole. He CAN make us whole! He has a plan for us that is beyond what we can ever dream or imagine…
"But you are A CHOSEN RACE, A royal PRIESTHOOD, A HOLY NATION, A PEOPLE FOR God's OWN POSSESSION, so that you may proclaim the excellencies of Him who has called you out of darkness into His marvelous light; for you once were NOT A PEOPLE, but now you are THE PEOPLE OF GOD; you had NOT RECEIVED MERCY, but now you have RECEIVED MERCY. Beloved, I urge you as aliens and strangers to abstain from fleshly lusts which wage war against the soul. Keep your behavior excellent among the Gentiles, so that in the thing in which they slander you as evildoers, they may because of your good deeds, as they observe them, glorify God in the day of visitation." (‭1 Peter‬ ‭2‬:‭9-12‬ NASB)
People rarely identify with those who look like perfect eggs which is why John and Monique are especially effective as portraits of God's love and forgiveness. As John and Monique stood before the crowd with honesty and humility about the mess they used to be, they overflowed with God's amazing grace. I knew about their faith journey before hearing them talk so openly about it in front of the 800 men and women who attended the seminar. But to recall the people they once were when we met them, and to see the fruit of their lives that day was just WOW! Wow to the God who does the impossible and the inconceivable, who takes a sexual addict and makes him a holy, committed husband…who takes an adulterous woman and makes her honorable, healing her broken heart, and making her more beautiful inside and out!
No life, no scrambled egg is beyond the reach or redeeming power of God's grace. When we receive His forgiveness and come into a relationship with Him through Jesus, His Son, repenting from our sins and surrendering ourselves to Him, He gives us a new beginning. We receive peace and joy in the present, hope for the future, and a story to tell about our past that brings glory to His name.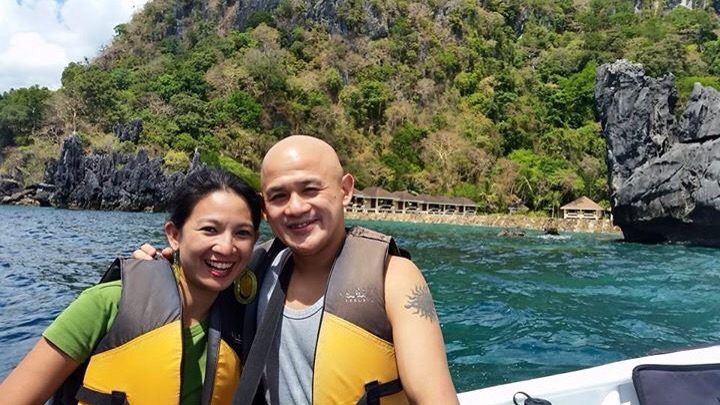 "Bless the LORD, O my soul, And forget none of His benefits; Who pardons all your iniquities, Who heals all your diseases; Who redeems your life from the pit, Who crowns you with lovingkindness and compassion; He has not dealt with us according to our sins, Nor rewarded us according to our iniquities. For as high as the heavens are above the earth, So great is His lovingkindness toward those who fear Him. As far as the east is from the west, So far has He removed our transgressions from us."(‭Psalms‬ ‭103‬:‭2-4, 10-12‬ NASB)
Tomorrow, John and Monique will share their story at our church, CCF, at the 9am and 12 noon services. If you have friends or family who need hope and encouragement, invite them and come along, too! You will be blessed!
CCF
: Frontera Verde, Ortigas avenue corner C5, Pasig City