Our children will eventually go through seasons when they question what they have been taught and raised to believe.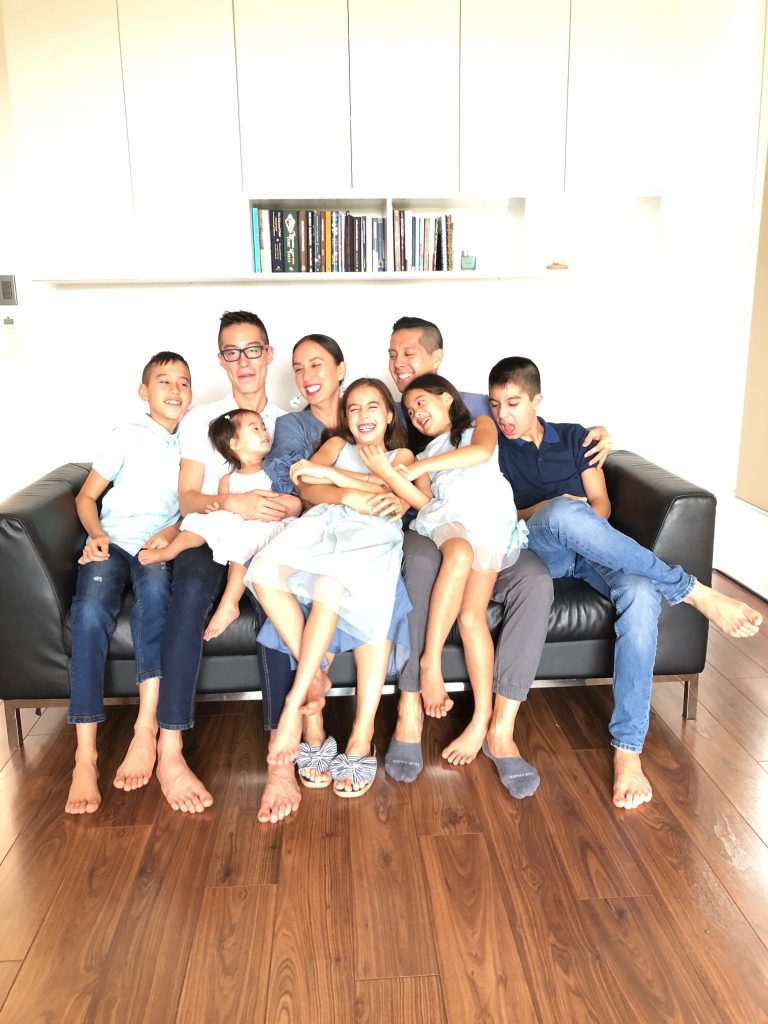 "Do I believe this, too? Why should I believe this? Is this believable and true?"
When this happened to my older sons some years ago, I was incredulous at first. My assumption was that children who grow up in a God-fearing home, where Christianity is lived out authentically, would naturally desire to follow God and love him. However, I remember a conversation with my then nine-year old son, Edan, who surprised me with difficult to answer questions about the origin of life, the believability of a God we cannot physically see, as well as inconsistencies that he identified as the love of God and the acts of God.
One such question was, "Why would a loving, all-knowing God create people who will eventually end up in hell?
At first, I reacted with heightened emotion, trying to reason with him using apologetics, discussing with him evidences from history and science, as well as stories of transformed lives and my personal testimony. I thought I presented a compelling case in favor of God's existence and character, but after several hours of dialoguing back and forth in the kitchen, he tearfully responded with, "Mom, that is YOUR faith. I need to discover these things for myself."
I could see how tormented he was by the doubts he was wrestling with, and as a mom, I hoped to fix it all in a matter of hours. Yet, he was absolutely right. He was on a journey of his own. I needed to respect that.
The best that Edric and I could do was to answer the questions as they came, but to exert great patience and understanding in the process, not rushing him through to the conclusions we wanted him to have. We had to love him through this time in his life, and of course, pray hard!
For the first time, I understood what older parents referred to when they asserted, "You need to be parenting on your knees."
Parenting is humbling. Parenting makes us realize that we absolutely need God to transform the hearts and minds of our kids. If we aren't praying for our kids then…
1. We are parenting on our power, and we will eventually realize this is not enough.
2. We don't really know what our kids are dealing with (not the behavior stuff on the outside, but inside their hearts and minds, and the issues and pressures they are facing).
3. We forget that there are spiritual forces at work, and our children are vulnerable to the evil one's attacks.
That moment, sitting in the kitchen with Edan, was the genesis of a four-year long process, a kind of quest in his life. Thankfully, he didn't become a rebellious teen when he transitioned into young adulthood. In fact, he remained studious, polite, and kind, but from time to time, he would ask his questions. Hard questions…the kind that would sometimes reveal my inadequacy to answer.
I remember being stuck with him in the car one afternoon, while waiting for Edric to finish a meeting at a restaurant, and he challenged me with, "Mom, what if there is an alternate reality that is controlling this reality, and that alternate reality doesn't operate with the same laws of logic that we understand here, and that alternate reality is simply feeding us with what we are supposed to believe here? And if that is the case, how can we be sure that anything we experience and seek to know here, in this reality, can be true?"
To be honest, it took me another three hours to give a decent answer to this question because I wasn't allowed to use the laws of logic that one normally implores to lead a person from point A to point B. However, I was able to ask him a question that made him think about the validity of his own question.
"Are you willing to abandon all that you have learned and studied, what you have experienced, known, encountered with your senses within this present reality, and what has been validated substantially by others and evidence, to base your life on a theory that you cannot articulate clearly? It's the equivalent of concluding that a ten-headed creature with ten legs and ten arms that flies in the sky is real just because you can conceive of it, even though no one has ever validated that it exists. Does a person's capacity to imagine an infinite number of possibilities, and even alternate realities, automatically discredit the laws and things that are knowable and provable in this present reality?
He finally admitted that if he could imagine such a fantastical, alternate reality, then why couldn't he accept what was already knowable? Once we got to this point, we were able to look at what was knowable and weigh the arguments for and against God.
This conversation happened three years ago. Since then, Edan's faith convictions began to grow. He read through his Bible numerous times, looked at the evidence for the resurrection, read books written by former atheists like Lee Strobel, looked extensively into world religions and cults to compare their truth assumptions, as well as explored various philosophical points of view during discussions with his older brother, Elijah. Three years ago, he decided that God was real, and faith in God was the most reasonable of all. Then he began leading other young people through weekly bible studies, which he explained, helped him to grow all the more.
However, what inspired me to write this entry today, is the conversation Edan and I had over lunch. Along with Edric and Elijah, we chatted about some of the arguments that young people use to conclude that God doesn't exist. It was a lively discussion with our older sons, who are presently engaged in dialogues with friends dealing with doubts, doubts that are compounded by the hypocrisy of some Christians in their lives, and the bombardment of secular worldviews through different media channels they engage in. My sons are trying their best to understand their peers while directing them without judgment, and they find their questions to be very relevant, a means to equip themselves to solidify their own convictions, and to help others form solid convictions.
When everyone had vacated the table, and Edan and I remained, I asked him very nonchalantly, "Son, what helped you? You used to struggle very similarly."
His reply brought me to tears.
"Mom…it was the love of you and dad." Then he reached over to hug me as he got choked up himself.
He added, "And you didn't rest until you helped me know Jesus. You were intentional."
This conversation was the highlight of my year! (2020 and now, 2021!) Three years ago, I desired to see a breakthrough in Edan's life. A part of me felt helpless as a mom, and I had to commit him to the Lord, to pray for him, be there for him, walk along-side him, and point him towards the truth when he asked. However, it wasn't forcing him to be a Christ-follower that made him become one. It was living like a Christ-follower by loving him. Yes, Edric and I were intentional about guiding him. But, at the end of the day, what mattered most to him was our love.
Truly, it is as God's Word says, "Beloved, let us love one another, for love is from God, and whoever loves has been born of God and knows God…Beloved, if God so loved us, we also ought to love one another." (1 John 4:7,11)
"By this all people will know that you are my disciples, if you have love for one another." (John 13:35)
"If I speak in the tongues of men and of angels, but have not love, I am a noisy gong or a clanging cymbal. And if I have prophetic powers, and understand all mysteries and all knowledge, and if I have all faith, so as to remove mountains, but have not love, I am nothing…So now faith, hope, and love abide, these three; but the greatest of these is love." (1 Corinthians 13:1-2,13)
Ultimately, it isn't knowledge that wins people in our family over to Christ. While it counts to be able to answer questions sensibly and properly, it is the love of God manifest in us that makes him unquestionably tangible and real.
I share this story not to bring attention to Edric and myself as parents, but to address a reality that we are all facing in our homes.
To the parents who are reading this, let's not be disheartened when our children go through seasons of doubt and questioning. It's an opportune time for us to demonstrate to them how real God is, by loving them, understanding them, being there for them, and coming along-side them to answer their questions.
We also need to find out what they are watching, doing online, and listening to, as well as who they are listening to. Everyday, our children are exposed to worldviews that are anti-God through media, influencers, peers, shows, and institutions. Are we aware of these subcultures infiltrating our homes? Are we helping our children to discern the messages they are taking in?
To the young people reading this, my encouragement to you is…continue to ask your questions. You never want to settle for a belief system that is inherited, cultural, forced upon you, expected of you, or simply taught to you.
Belief in God, while characterized by religious practices, should not be a religion. It should be a relationship. If you and I haven't gotten to this point, it makes sense to investigate all the claims on either side, for and against God. But, we need to be fair. Sadly, we often make judgements about God without giving him a fair trial.
If we have never read the Bible through and through, how can we quickly conclude that it's outdated, irrelevant, contradictory, and untrue?
Or, if we have read through it, why do we cut and paste what we like in it to suit our lifestyle choices? In other words, we have already made up our mind about God. When it's not convenient, morally speaking, then there is no God.
Sometimes, we let circumstances determine whether God is or isn't. Being in a broken family, experiencing hardship, betrayal, abuse, or loss…these are circumstances that can make us question whether God is real.
We can also make conclusions about God on the basis of what is popular today.
Here's the thing, whatever worldview you and I ultimately choose will determine how we interpret, understand, and make critical life choices. And critical life choices have critical consequences. Therefore, it makes sense for us to seek out the truth in a manner that is evidence-based. We would never want to convict someone of a heinous crime without being absolutely sure that they committed the crime. Similarly, how can we ignore all the evidence for faith out there just because someone online made a seemingly intelligent statement about how ridiculous it is to believe in God, or because we have dealt with painful loss, or been disappointed by people, by life?
Let's look at the claims of God and the claims of those who are anti-God objectively, reasonably, and then make conclusions about what is more believable. We owe it to ourselves. Why? To be wrong about God will have eternal consequences. And to be right is to discover a life of purpose, hope, peace, and joy!
I don't know where you are in your spiritual journey, but I pray these resources would be an encouragement to you. Some of these I have used these for my older kids, and others I have read on my own: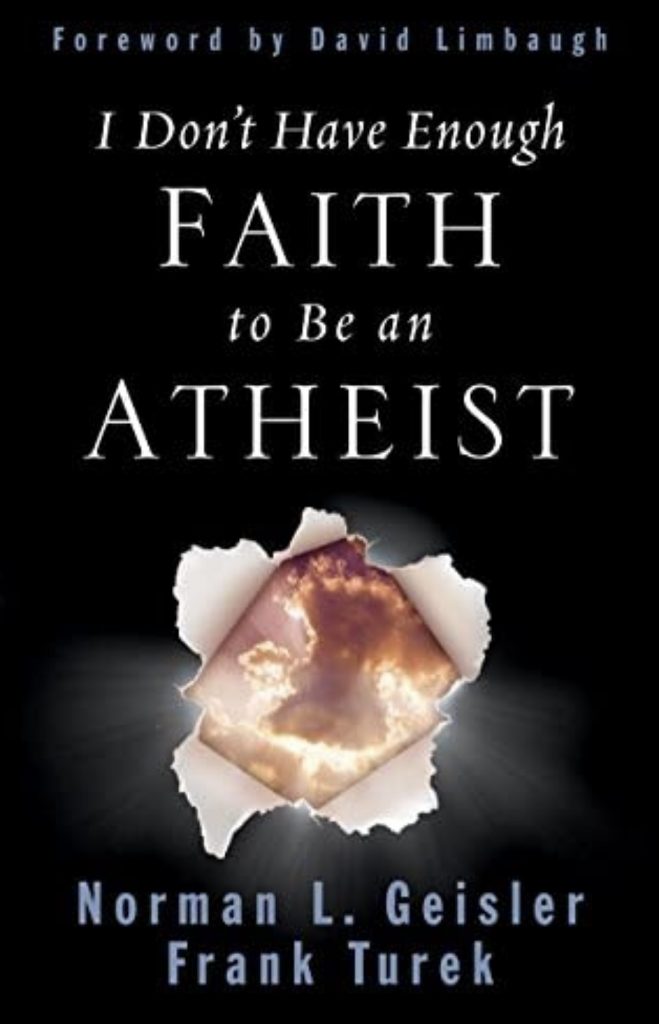 I Don't Have Enough Faith to Be an Atheist by Norman Geisler and Frank Turek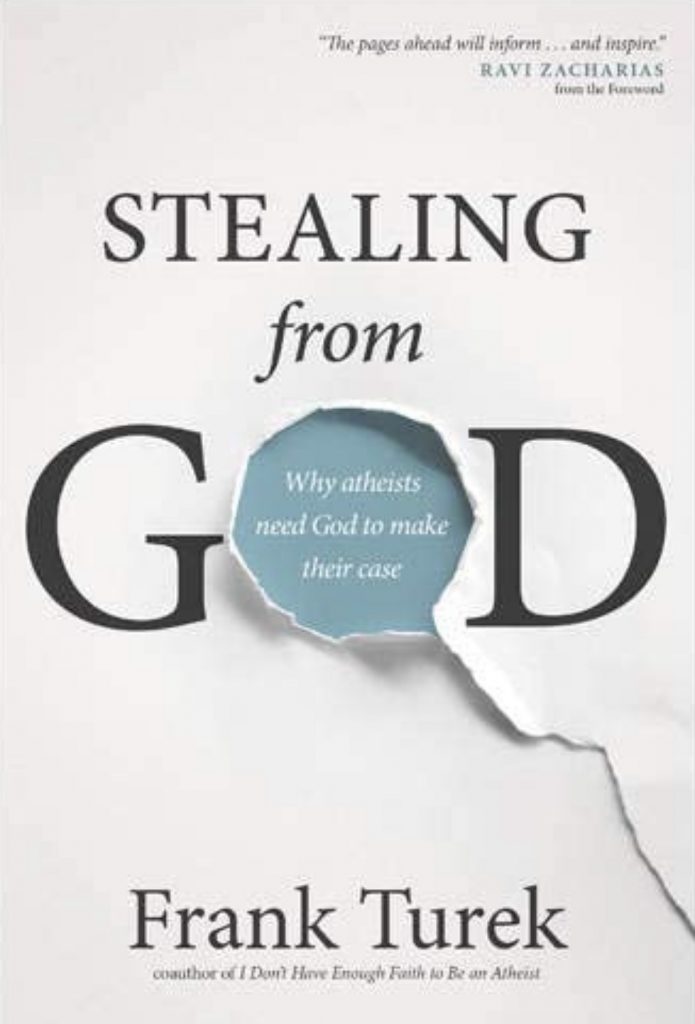 Stealing from God by Frank Turek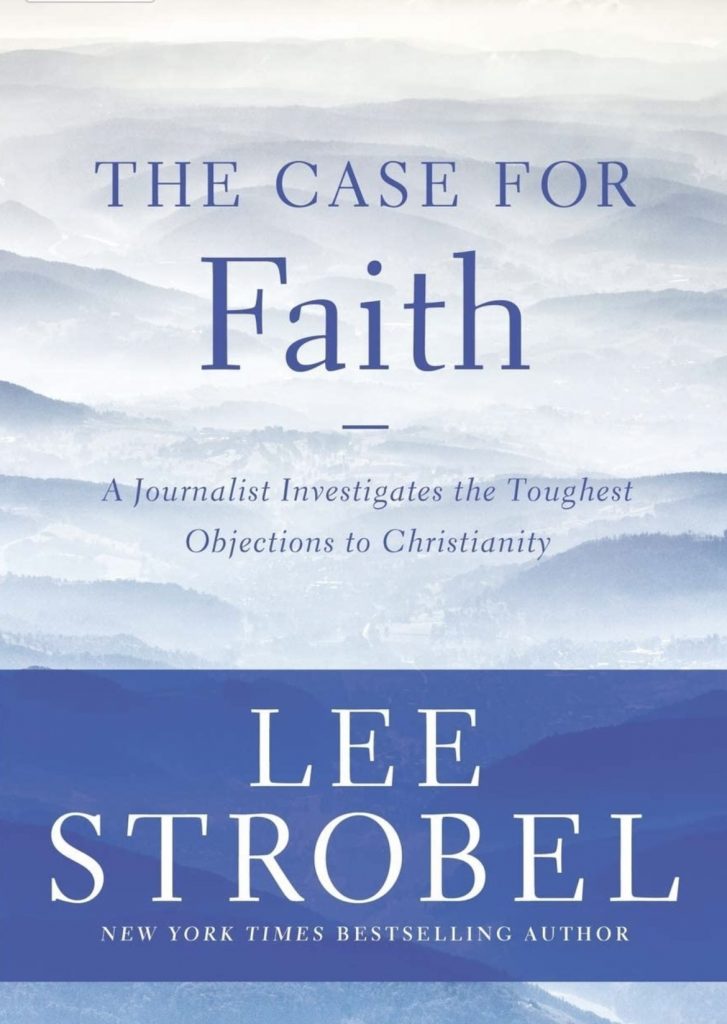 Case for Faith by Lee Strobel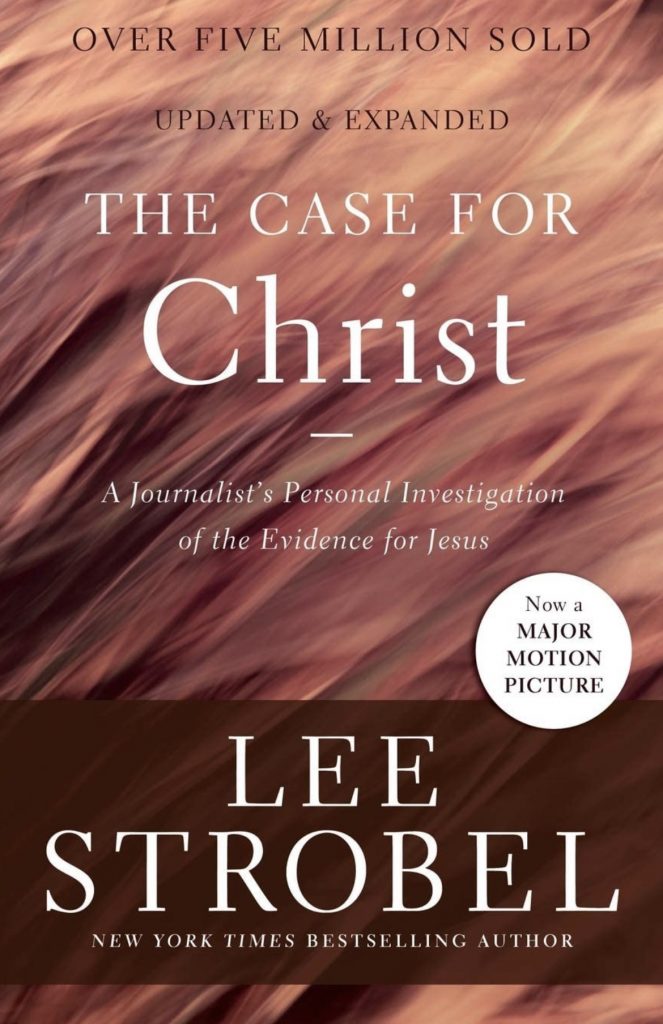 Case for Christ by Lee Strobel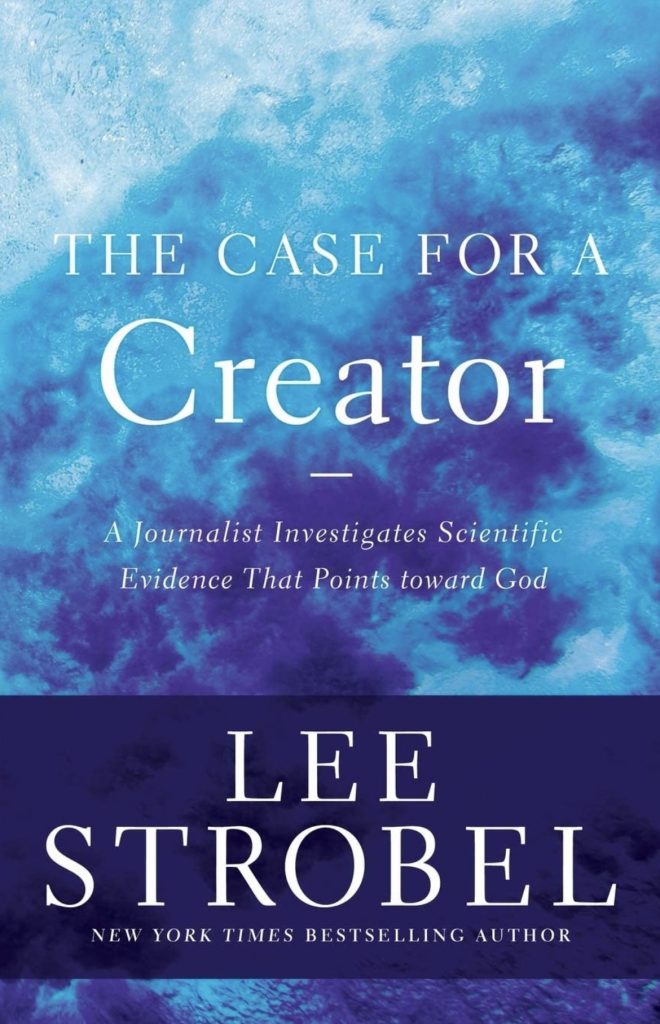 Case for Creation by Lee Strobel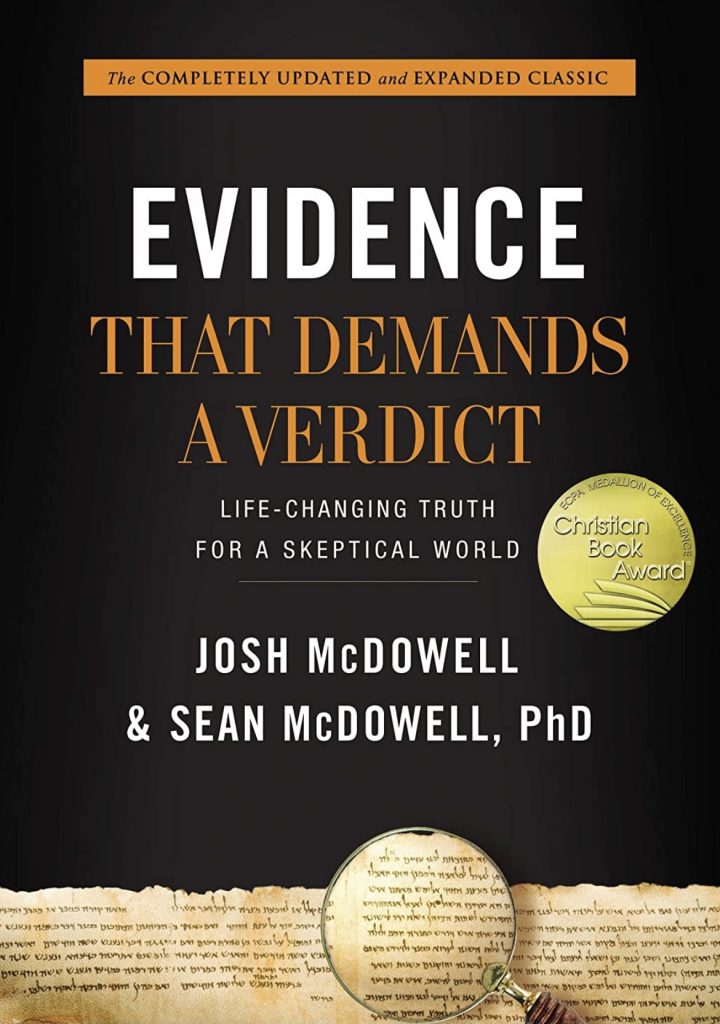 Evidence that Demands a Verdict by Josh Mc Dowell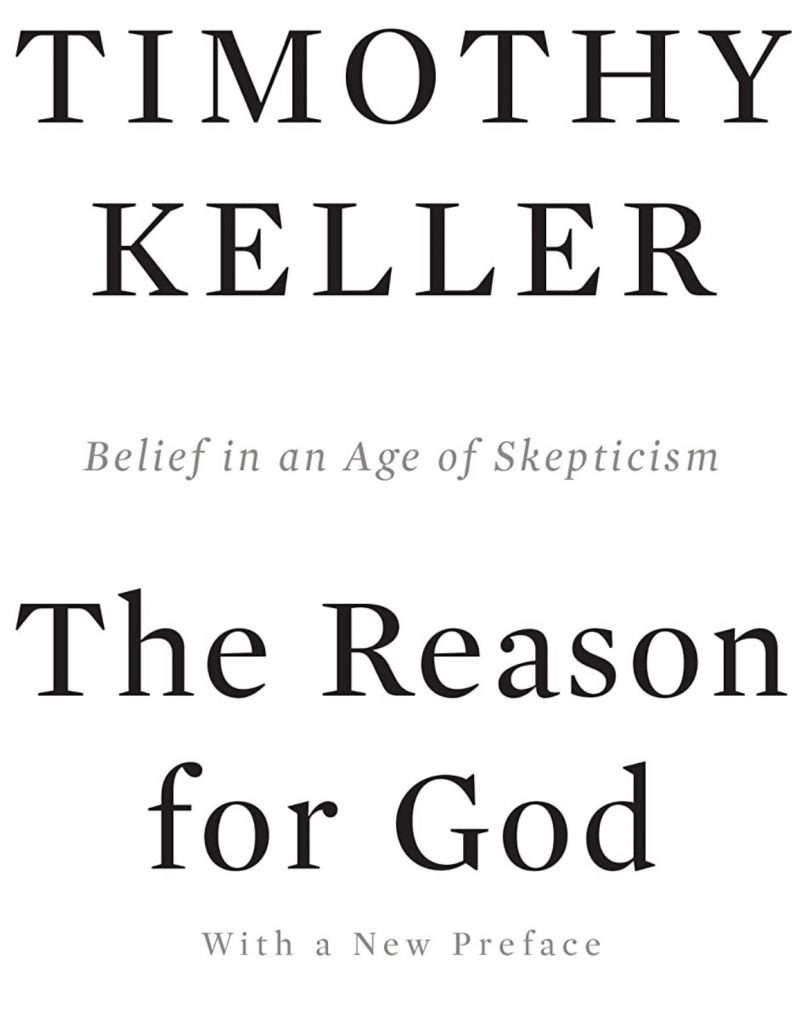 The Reason for God: Belief in an Age of Skepticism by Tim Keller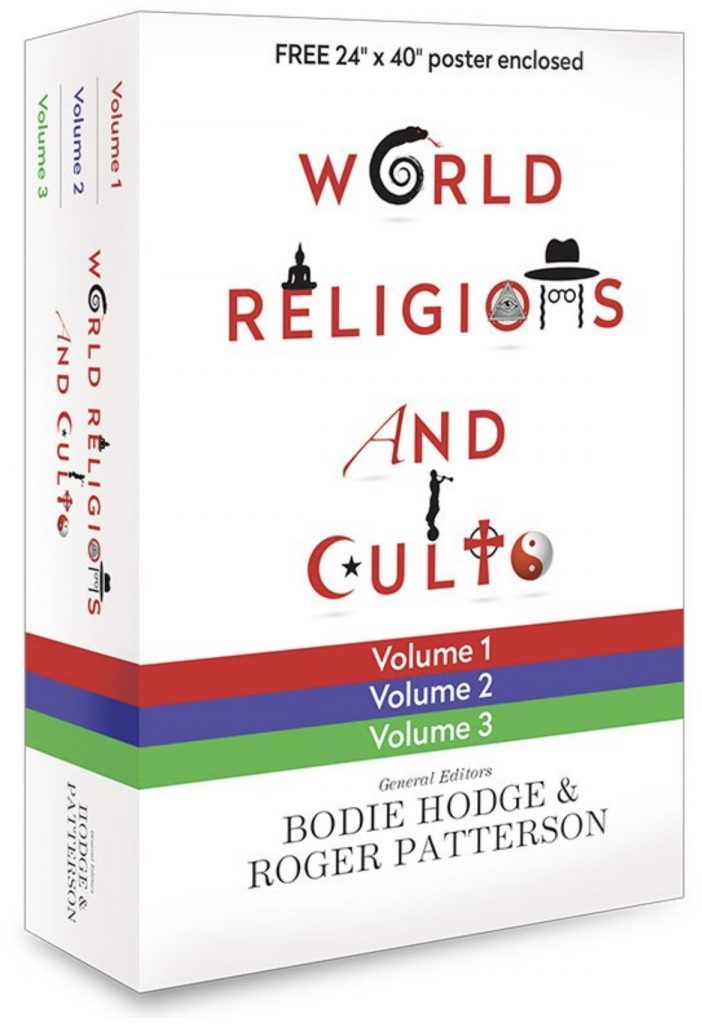 World Religions and Cults by Bodie Hodge and Roger Patterson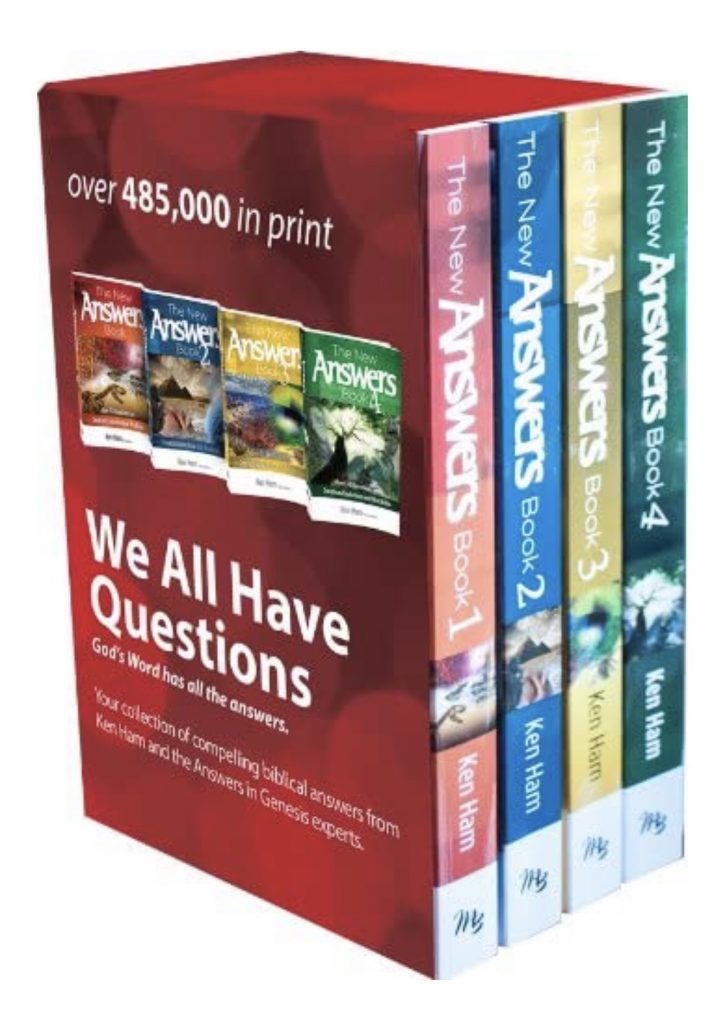 Answers in Genesis Volume 1 to 4 by Ken Ham