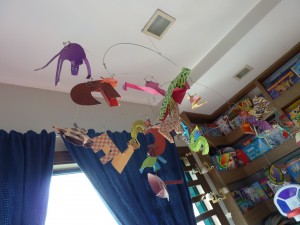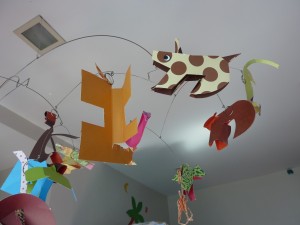 This is a fun way to showcase your child's work. For my boys, this mobile from Dimensione worked for their origami.
Kids love it when their work is displayed around the house. But, I know that some parents don't want to post everything up on the walls. This could be a good solution.
It has worked as an art piece in the boys room and we juts change what is hanging on it from time to time to keep it interesting.