Even young children can be given opportunities to develop presentation skills. How about getting them to do a magic show?! Our kids recently became interested in magic tricks. So, Edric spent a good part of yesterday morning teaching them how to do some tricks and how to present their tricks to an audience. He even made them dress up in costumes.
There was "Edeenie," the classic magician (Edan), and "Eli," the street magician (Elijah). The audience was composed of Titus, Rielyn (one of our househelp), Tiana, and myself.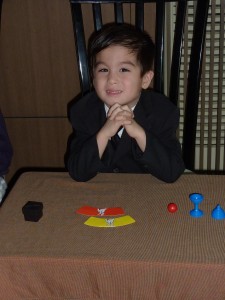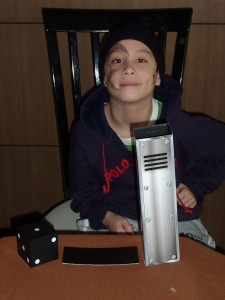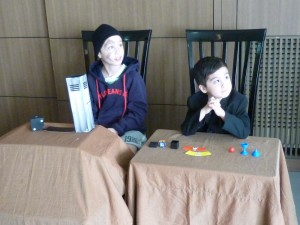 The boys had to follow a script, speak clearly, and remember the sequence of their tricks. It was a good exercise in presentation skills for them and we had a great time watching them! And I thank my totally wonderful husband, Edric, for taking the time to mentor his little apprentices. The dad-and-boys-time was probably the part Elijah and Edan like the best.