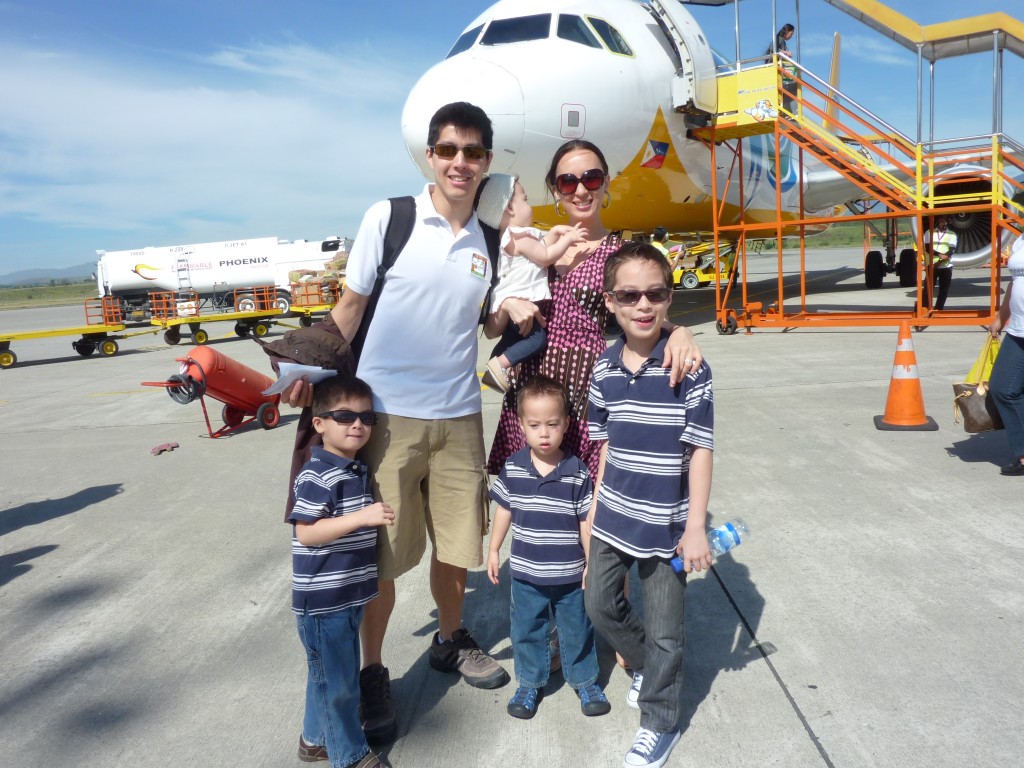 Family vacations are a great way to do out of the box homeschooling. We just got back from an awesome 5 day vacation in Sarangani – all the way down at the tip of the Philippines in Mindanao. A good friend of ours, Michelle, lovingly organized a surprise birthday bash for her husband, Steve, who also happens to be the Vice Governor of Sarangani.  She invited friends to come to his 40th birthday party and she also put together a bunch of activities for us to do that turned out to be a fantastic educational experience for the kids.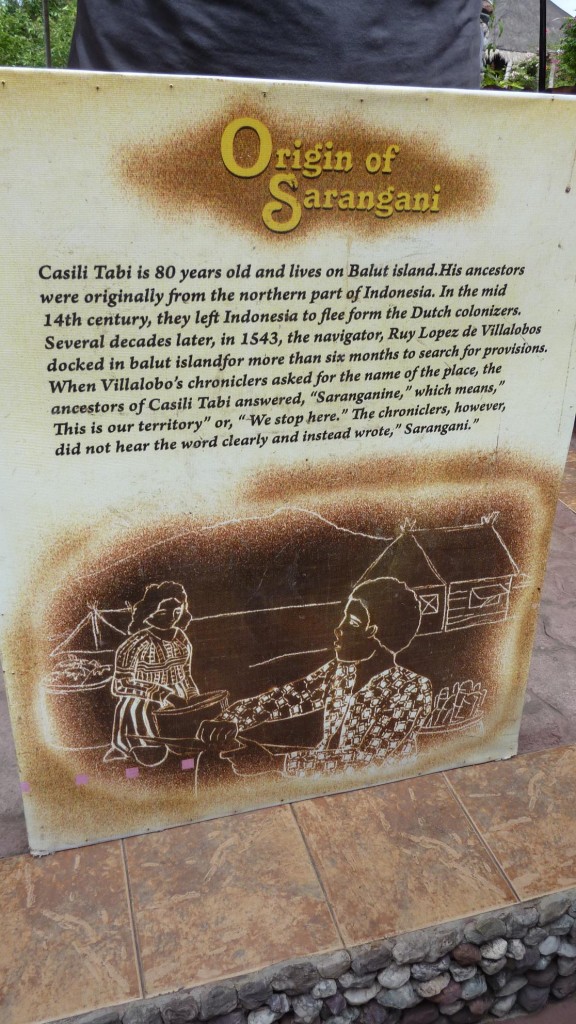 Day 1
We arrived at General Santos at 9 am and went to Sarangani Highlands for breakfast. The place had all kinds of plants and flowers, which was a perfect way for Elijah to review his Botany lessons. He also found a little grasshopper as an added bonus.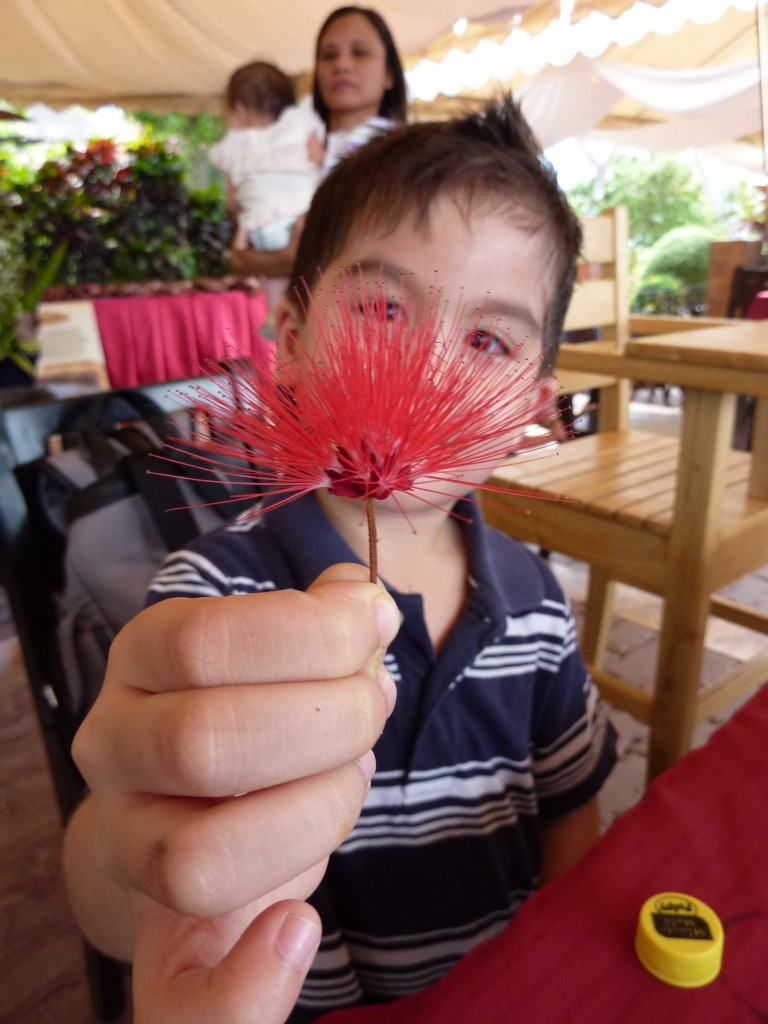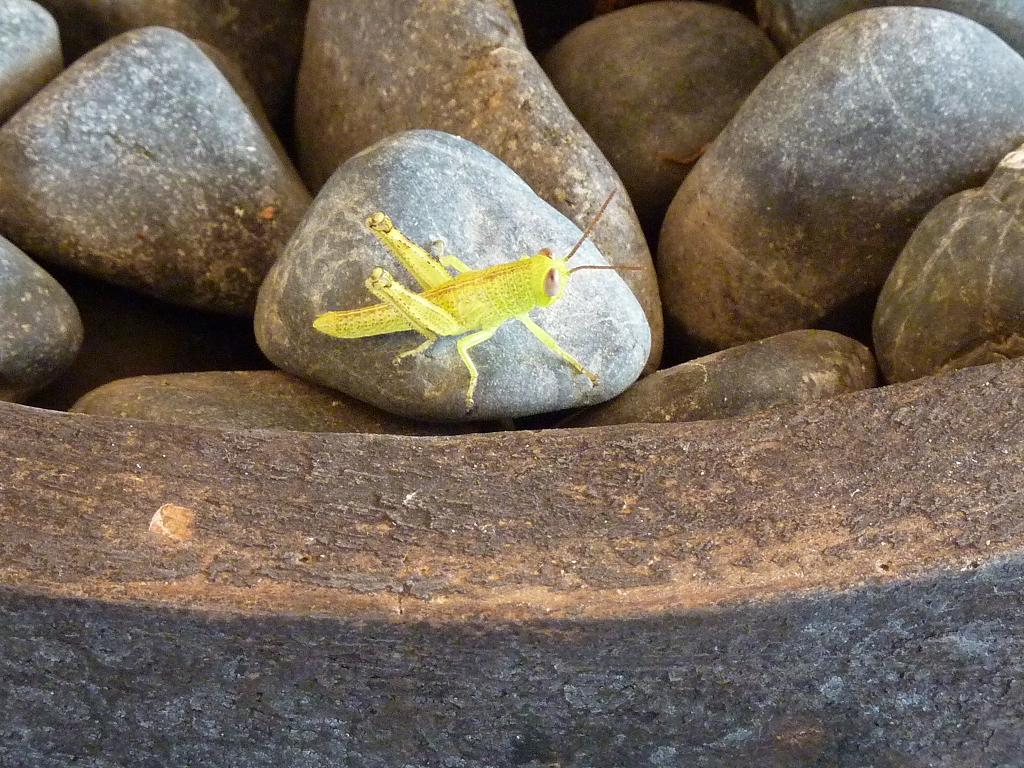 After this, we headed to Lemlunay Resort (Lemlunay means "paradise" in Bisaya). The resort overlooked Sarangani Bay, which is unadulterated and un-commercialized. We went for a swim in the infinity pool and hung out until the birthday bash in the evening.  Steve was totally surprised when he got to the resort and saw all the people waiting to celebrate his 40th birthday.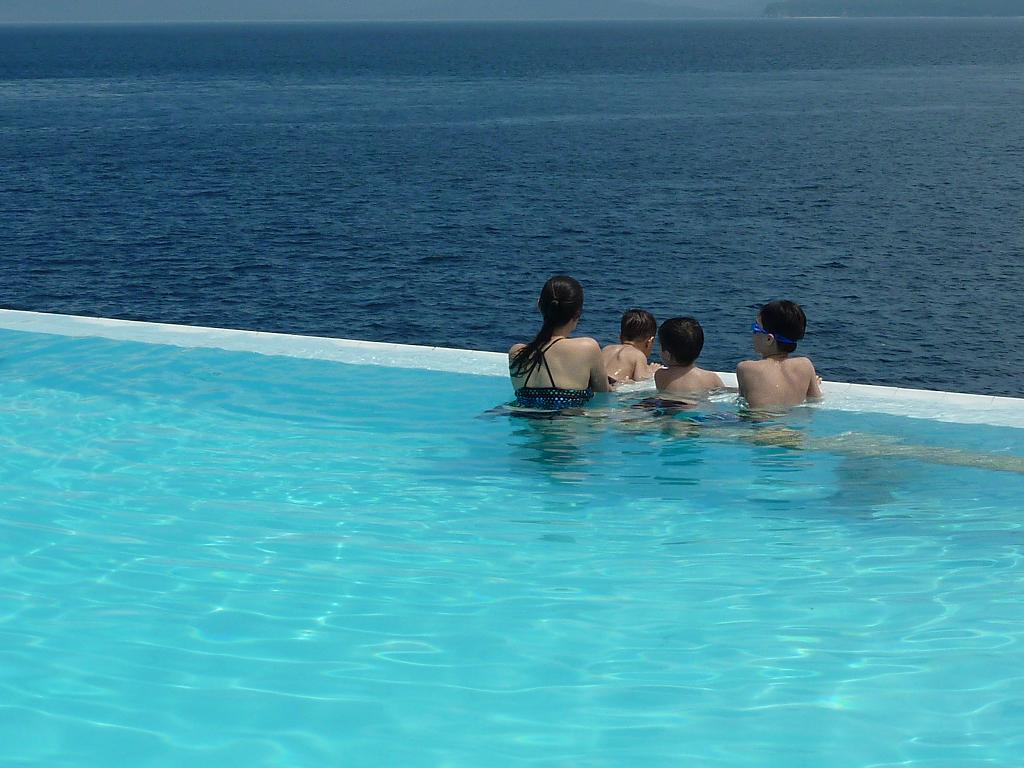 One of the fishermen brought in two huge fish – a Yellow Fin Tuna and a Diana. They were quite spectacular to see, especially for the boys. Apparently, these kinds of fish can only be caught with a hand line. Fishermen are not allowed to catch big fish using nets. And for the Diana, they had to drop the line at least 600 feet deep. Both of these fish were gigantic!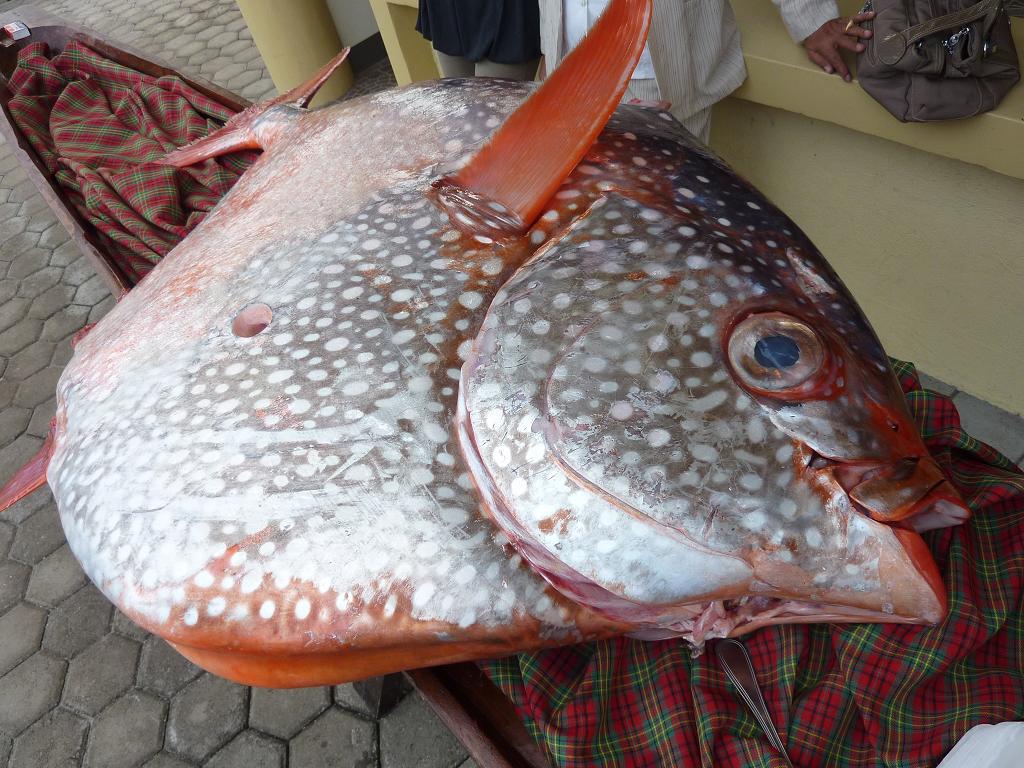 Time goes by slowly in the province! We were tired by 9:30 pm and went to bed. The kids were more energized than we were. They had fun making new friends – Alexa, Kyla, and Iago – and had their own version of a party jumping on the beds in one of the rooms at the resort.
Day 2
By 6:30 am, my baby girl, Tiana, was wide awake so I took her for a morning swim. We were joined soon after by my three other sons and Edric. After breakfast as a family, Steve and Michelle took us to a military camp where the kids got to ride in a tank! How cool is that?! The tank can fit ten soldiers in it, and used to be able to travel in water.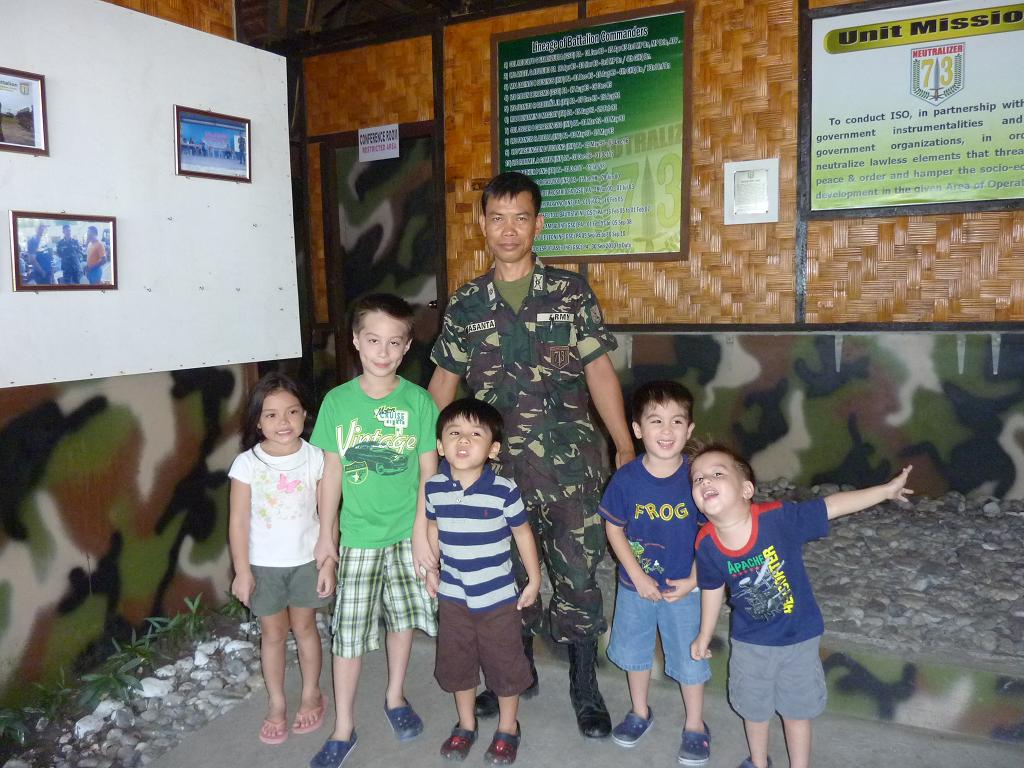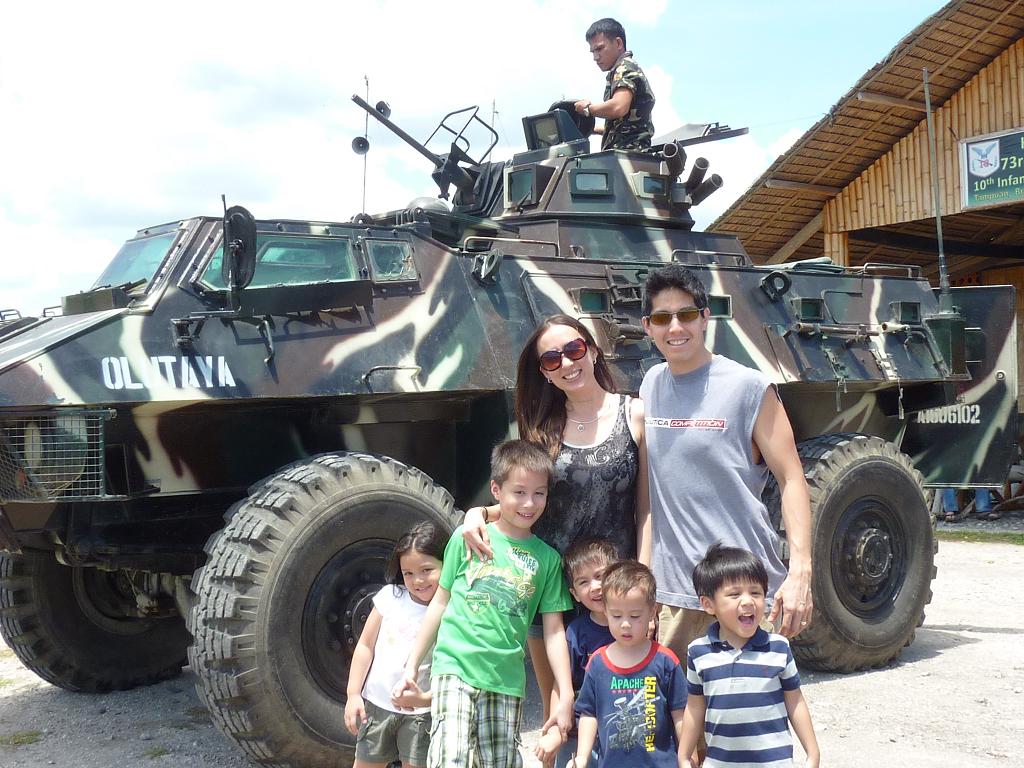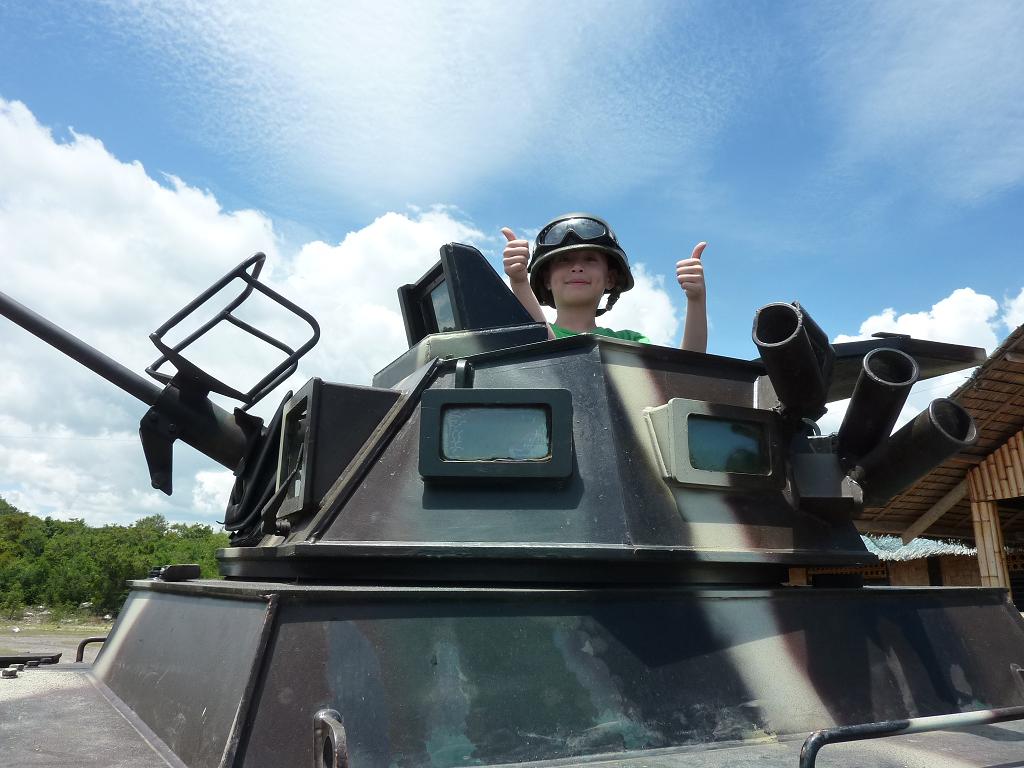 Our next activity was shooting guns. Edric got to shoot a machine gun while Elijah and I got to shoot a rifle. I have had opportunities to target practice with all kinds of guns in the past (when I was younger), but because I had not handled a gun in a very long time, I felt nervous. In fact, I only fired two rounds and that was enough for me. Edan and Titus stayed in the van and looked on while their older brother, Elijah, took a couple of shots with Steve.
In the evening, we visited the Governor's home which was located on a beautiful, sprawling piece of land. The kids reunited with their new friends and got to play with a Maya bird (which was tied to a plastic string), and a turtle. I don't know who caught that bird and how they managed to tie him to a string, but I really felt sorry for him and convinced the kids to let him go free later on in the evening.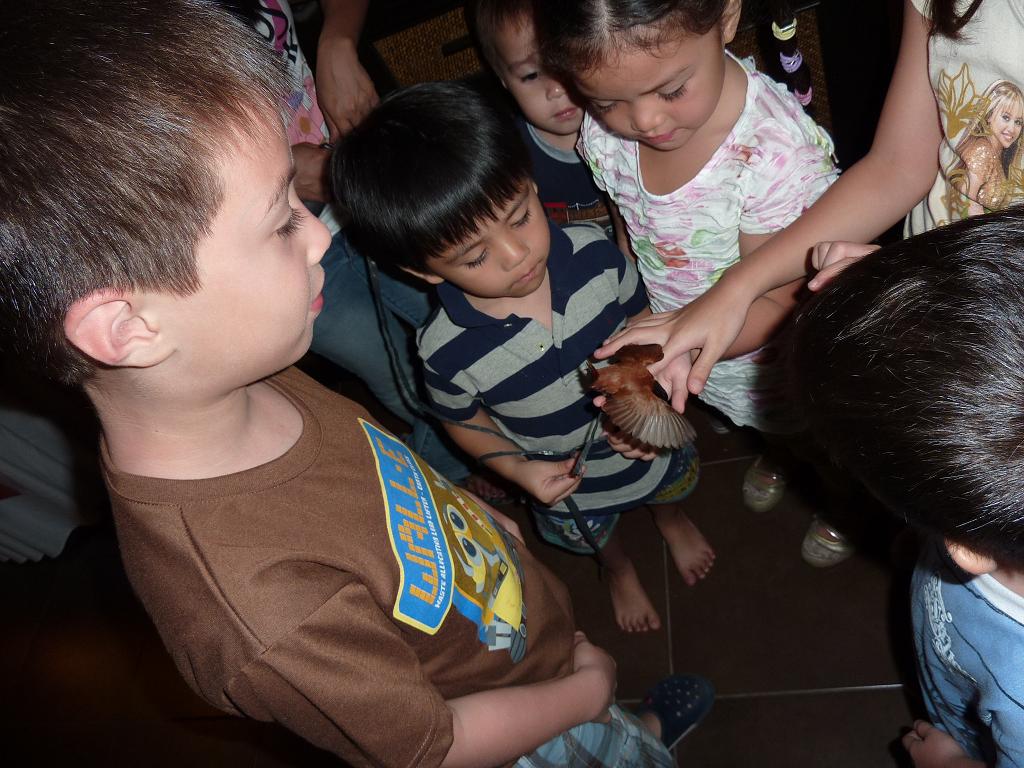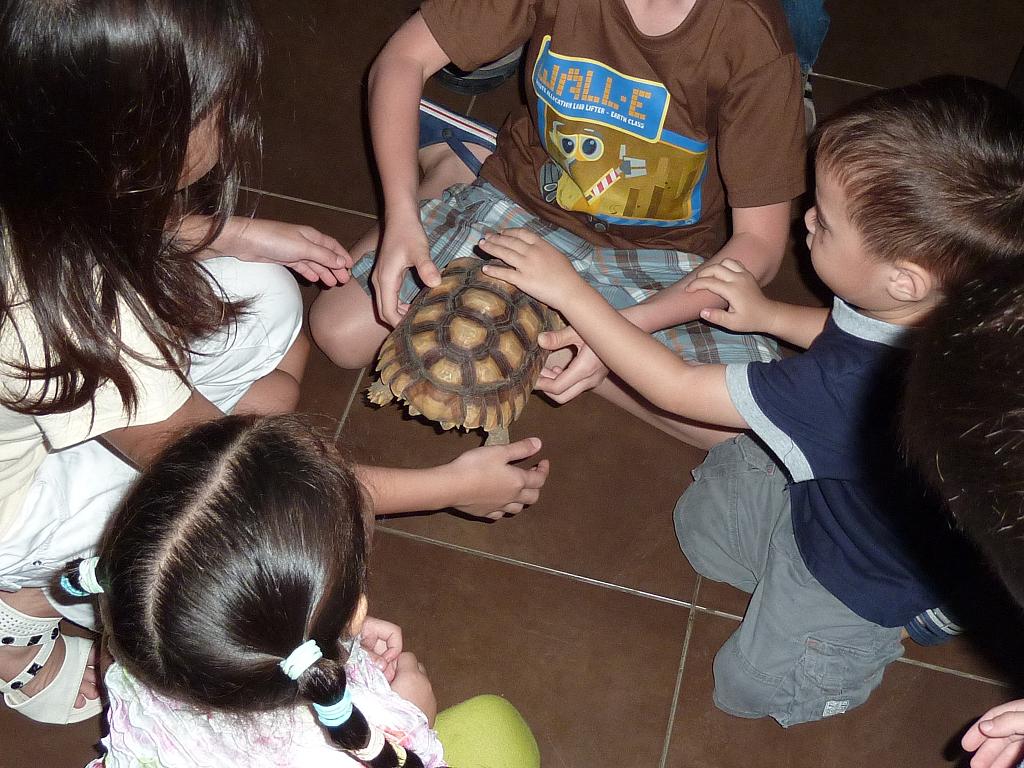 Day 3
It was Sunday so we took it easy and attended worship in the afternoon. We said goodbye to new friends that we made who were going back to Manila that day.
Day 4 to 5 to follow…
If you want to take your family on an educational tour visit http://www.gosarangani.com/ My friend didn't ask me to recommend her agency but she organized such a wonderful time for us that I would encourage others to try Sarangani out!