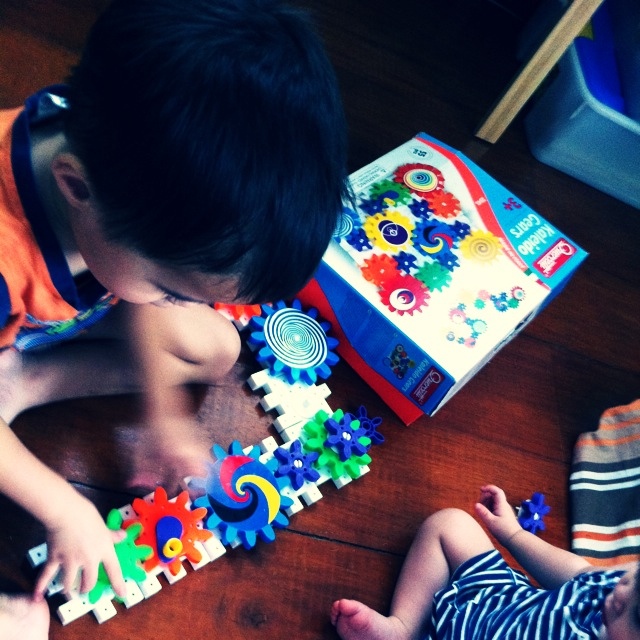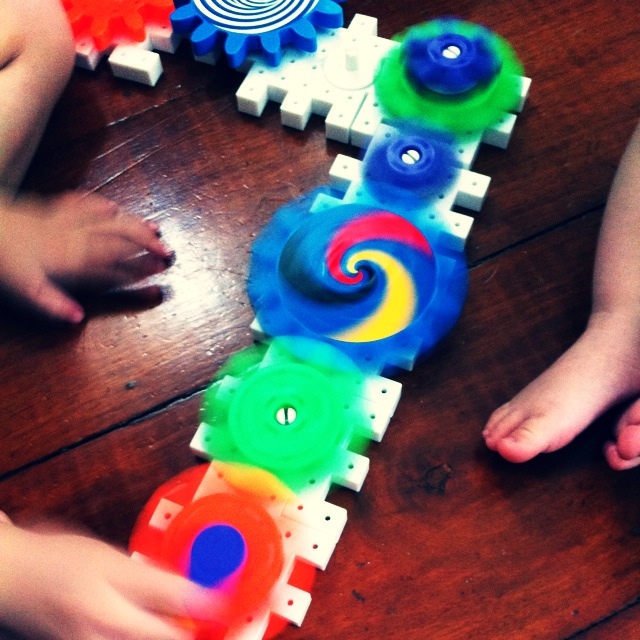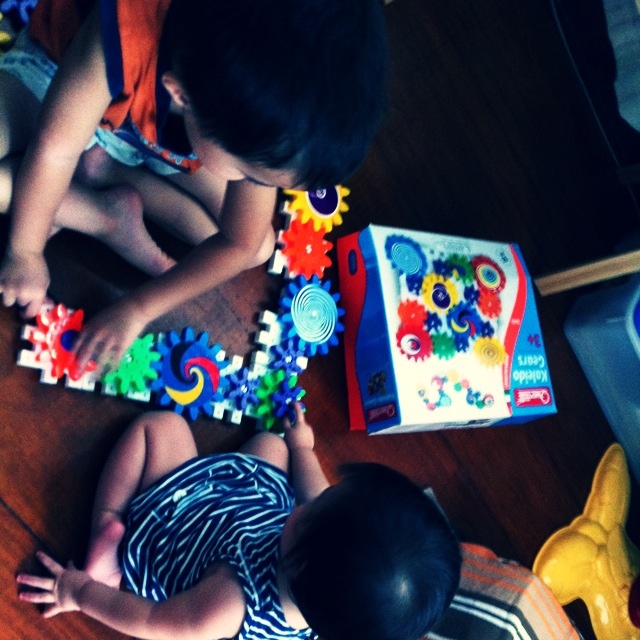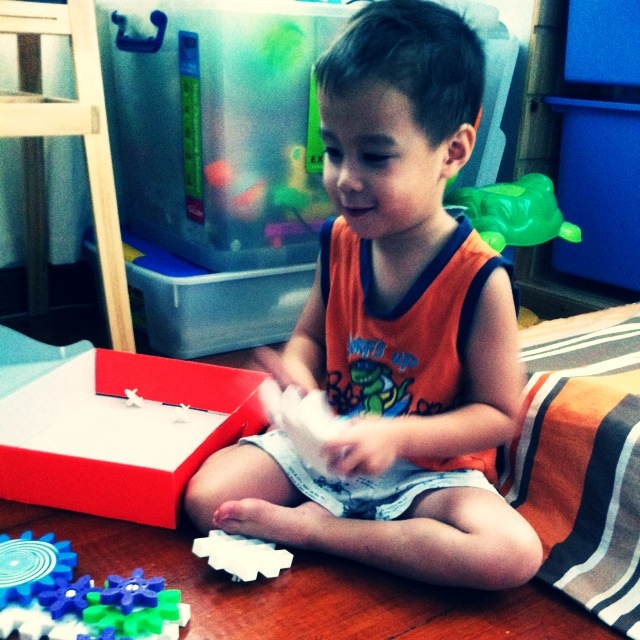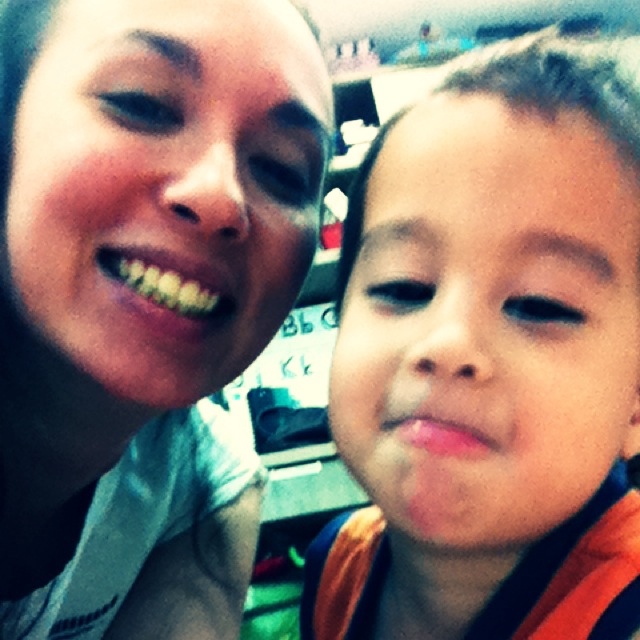 Tuesdays give me alot of time with my youngest kids, Titus and Tiana, because Edric takes Elijah and Edan with him. While they attend their Taekwondo class and have moral ethics and how to be a gentleman "classes" with Edric, I get to play with my younger two.
Yesterday Titus and Tiana danced to music, we read books, played with toys, and they engaged in their own free play.
I am very much a believer in giving children the opportunity to have free play. Let them entertain, discover, explore and teach themselves. When it is free play time (which should be a good part of the day), intervene only when they ask for your help or need some guidance. Do not be quick to presume that they can't figure things out for themselves. If parents frequently trouble shoot for their children when it comes to learning how something works or imposing their own concept of how toys should be handled or played with, we curtail the development of a child's problem solving skills. We also inhibit their creativity.
What a parent can do is present options for toys to play with, sit back and be a quiet observer of how their child will respond to or approach a new challenge or learning experience. This will give you a whole lot of insight into their personalities. Titus tends to take things apart to see how they work. He finds other uses and applications for toys that were designed to be played with in a certain way. Tiana tends to pull things to herself and hug things she likes. She also pays acute attention to detail and will gravitate towards toys that are soft.
How fun it is to watch our children!