My husband, Edric, and I have often told people who worry about socialization and homeschooling that socialization is really NOT  a problem. This is especially true for homeschooling in the Philippines. Our kids are constantly around relatives and family, friends, and us. They get to practice relating with people from all walks of life when they come along with us to a restaurant, mall, ministry activity, church, party, etc. And, they also know how to entertain themselves and be by themselves.
Very recently, we got to see just how socialized they are — in the sense of social development (which we believe is much more important than just being able to hang out and get along with peers).
We just spent the last two weeks with Edric's side of the family–the big Mendoza clan. Most of them (minus about twenty who could not make it) flew in from the United States to be a part of the show we all put on for Grandma Aurora's 85th birthday. The whole thing was a grand production that consisted of week long rehearsals that culminated in a broadway-like event that had almost every possible member of the family in some sort of song, dance, skit, or monologue that celebrated Grandma's life and legacy. It was held in a ballroom where a stage was constructed and a professional production company handled the lights, sounds and video recording (which included a camera on a crane!). For anyone that might know Edric's family, it is his four Titas who immensely enjoy putting together shows like this and they are incredible at it, too. They actually made a dancer out of me and all the other in-laws who are awkward on their feet.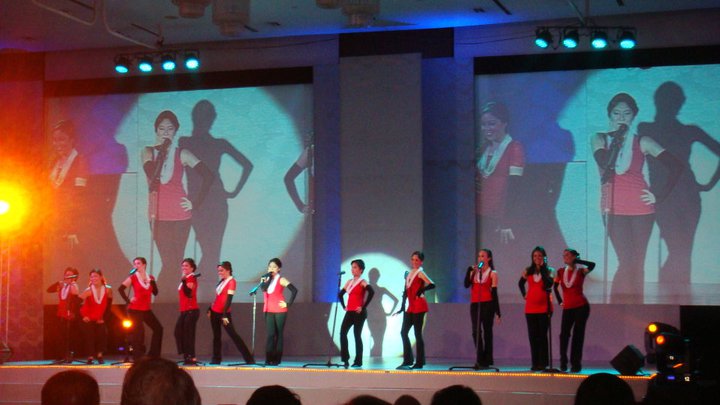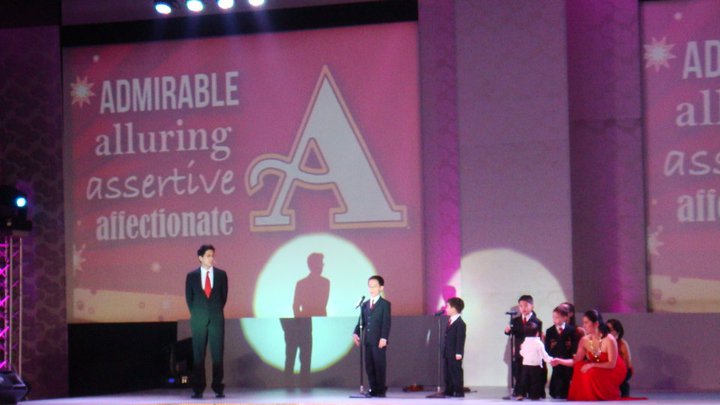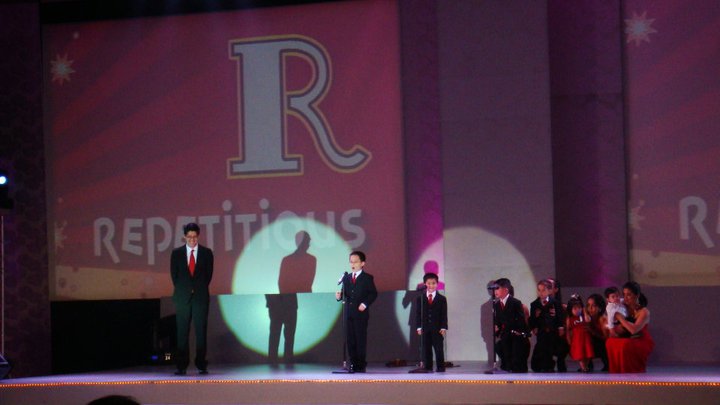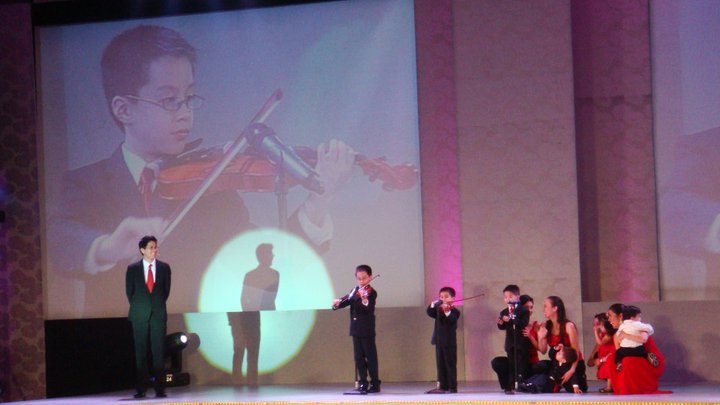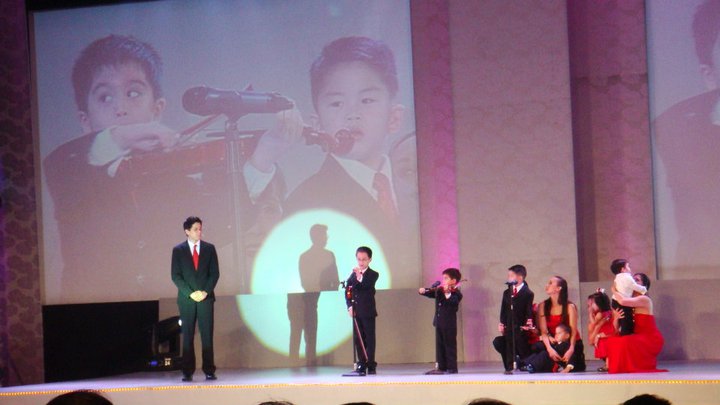 Our kids loved being a part of this whole thing. They had their own roles to play and they did a fantastic job, too! I was so pleased that they remembered their lines and played their violin pieces with confidence. They were able to stand in front of an audience and do a monologue with comical content that required a good sense of timing and correct articulation. And they did it! Praise God!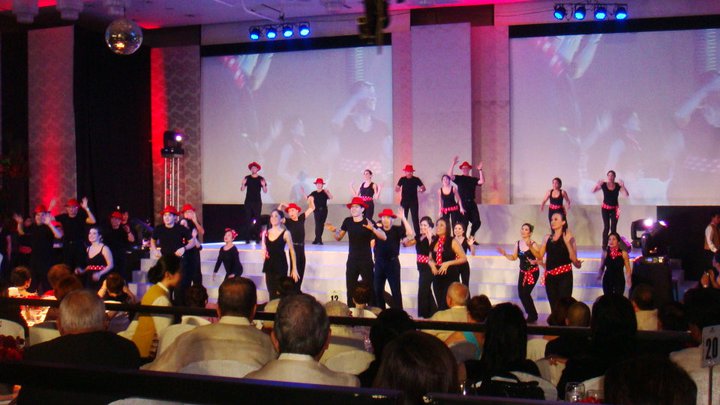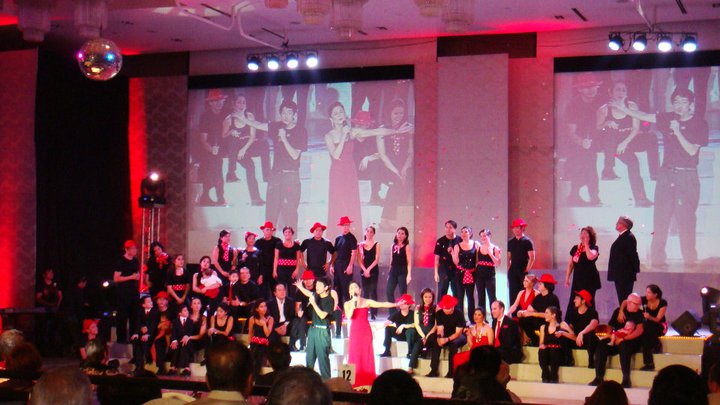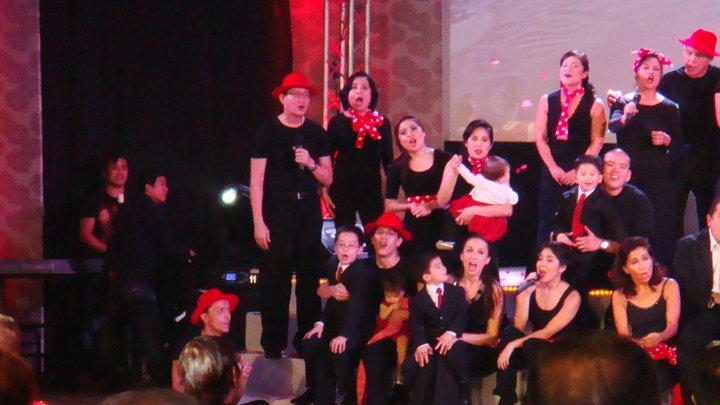 They learned and remembered the names of their Titos, Titas, and cousins and would hang out with them even if we were not right beside them. When spoken to, they engaged in conversation and would express themselves appropriately. One of the Titas said to us, "I was so touched by what Elijah said. He came up to me and said, 'Tita Pinky, this was one of the most creative shows I have ever seen!'" She told us she really appreciated that he noticed that. It meant alot to her because she had put her heart and energy into conceptualizing the whole event with her sisters.
After all our hard work about 40 of us took a tourist bus to Anvaya Cove and spent the last three days enjoying the beach. The kids hung out with their relatives and comfortably socialized with everyone (even if it was their first time to interact with some of them.) One Tito even said, "My, your kids are so independent." He had seen our 5 year old, Edan, go find the toilet on his own when he needed to use it at the resort.  This too is part of social development — teaching them to help themselves and ask for directions instead of being dependent on others to do everything for them.
I'm sharing these things not to brag about my kids because they don't always behave like angels when they are in public or around others. But I am trying to make the point that homeschooling does not hamper your child's social skills. It gives them more opportunities to practice relating to and getting along with others because they are placed in real life scenarios.