One of my sons is not so fond of listening to me read about science topics. He easily gets bored when he has to sit through another one of my reading sessions. So I had to modify my approach with him for teaching science — more hands-on activities, less textbook. So far he has enjoyed the different topics we are covering.
Unlike his older brother who didn't mind going in depth with Apologia's science curriculum (We have covered astronomy, biology, botany and now, we are doing zoology), this son of mine needs to experience science.
Static Electricity – We rubbed a purple balloon on my hair and did two experiments. My kids saw how bits of paper jumped up to the balloon and how water bends toward the balloon when there is static electricity on it.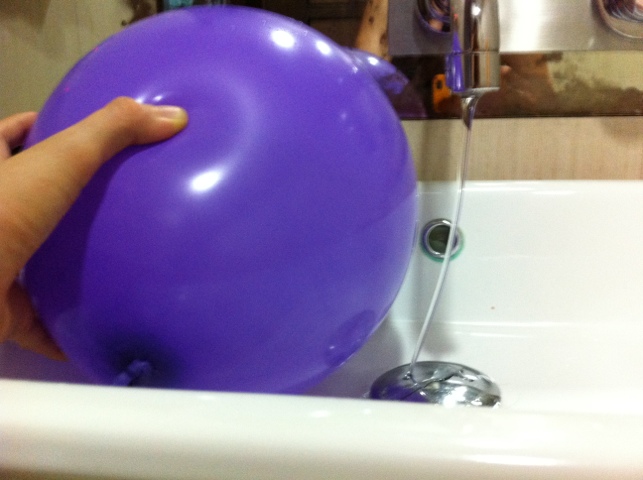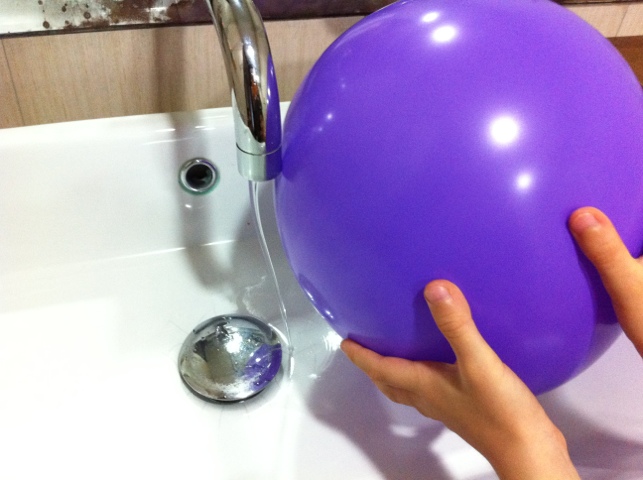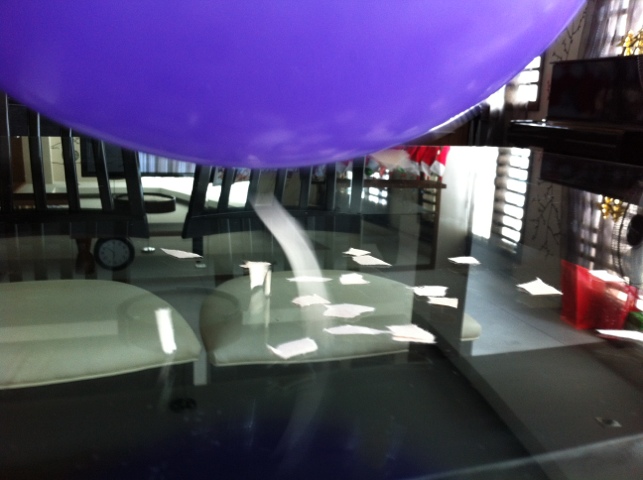 Density – Pour sprite into a glass bowl and put some raisins in the bowl. The raisins will "dance" as the bubbles from the carbonized drink attach to the raisins. They will go up and down. When they go up and the bubbles pop, they sink back down.
Mass – Make a homemade scale using rubber bands, a ruler, tape, something to rest the ruler on, and two containers (must be the same kind) for either side. Compare weights of objects and see how heavier objects stretch the rubber bands longer.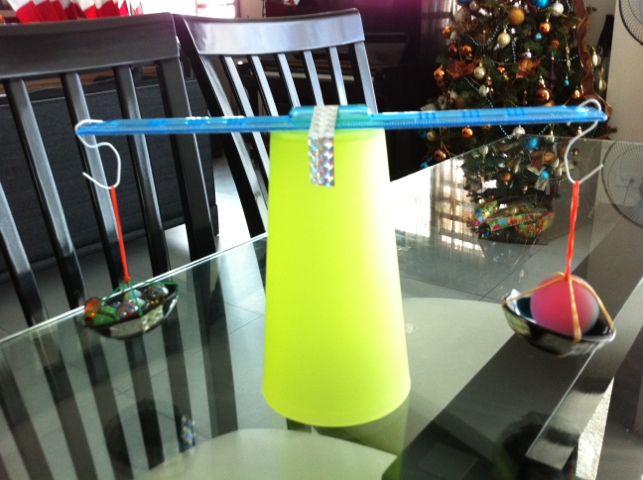 Chemical Change – Put two table spoons of baking soda in a bowl and slowly pour vinegar on it. A chemical reaction will take place causing the baking soda to fizz like a gas and ooze. The boys loved this one.