For our playgroup, we had volunteer firefighters come over and teach the kids about fire safety.
Fire truck arrives!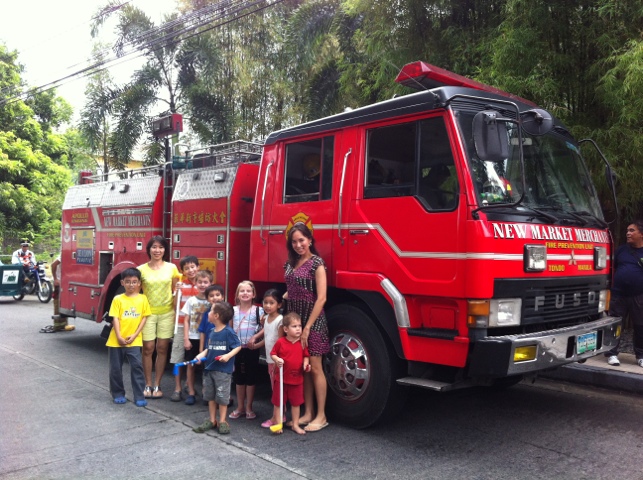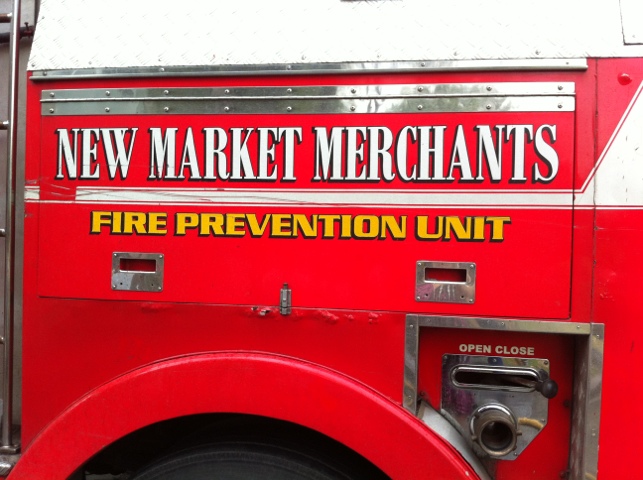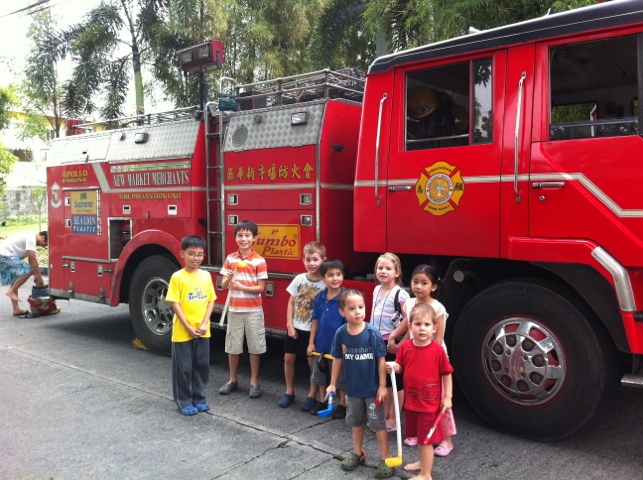 Volunteer firefighter and friend of mine, Kim Evangelista, gives the talk, "Learn Not to Burn" to the playgroup kids.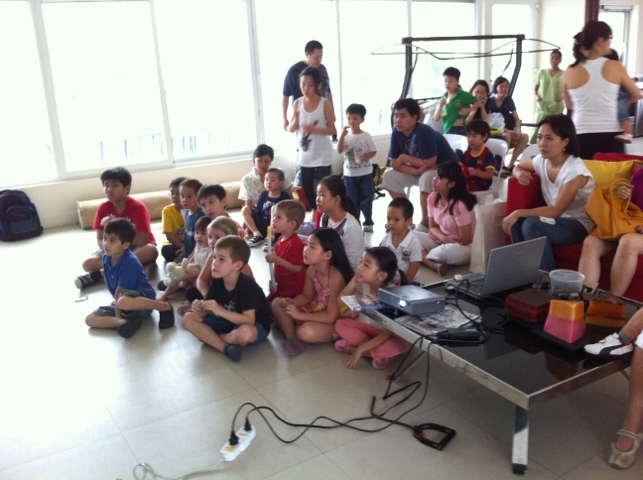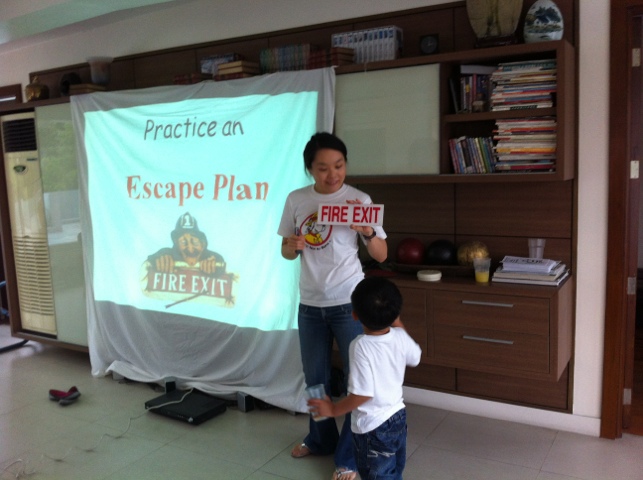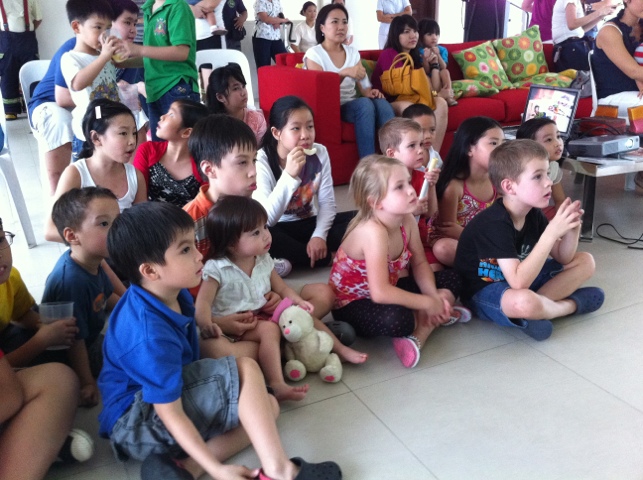 Kids learn how to use a mini extinguisher to put out a fire.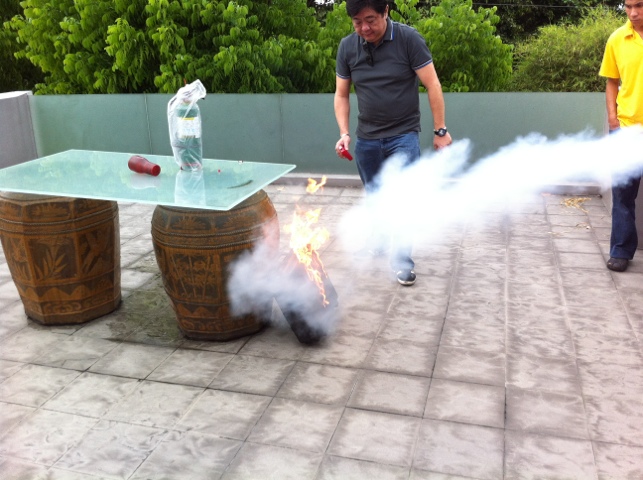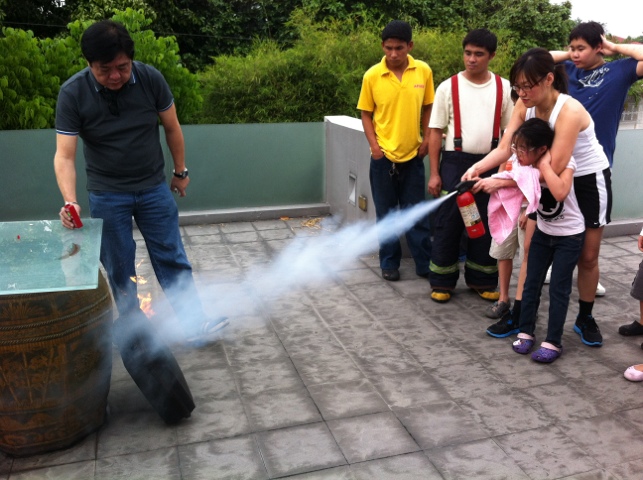 Sparky the fire dog entertains the kids and demonstrates how to crawl to a fire exit and "stop, drop and roll!" Tiana volunteers to crawl.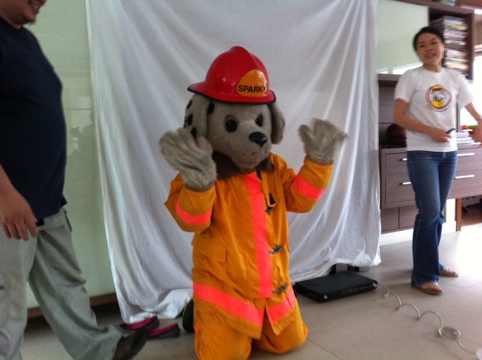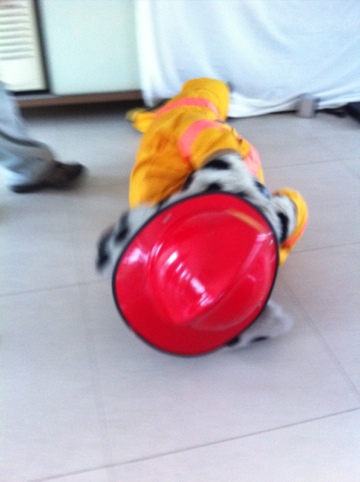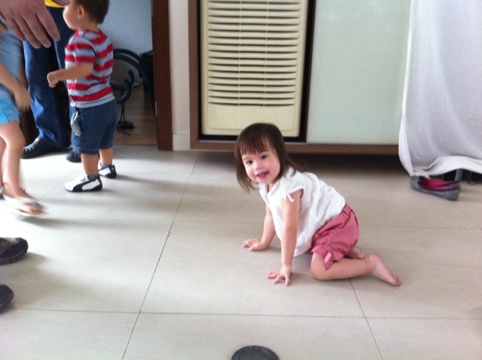 Volunteer firefighter, Jester Wong, shows the kids how to put on every piece of equipment a fireman needs to wear to be protected when he enters a burning building or home.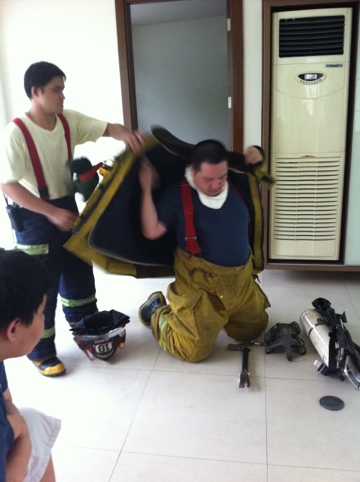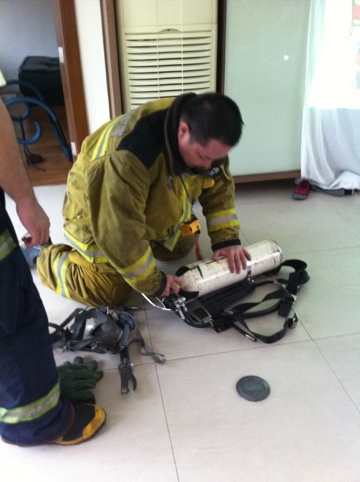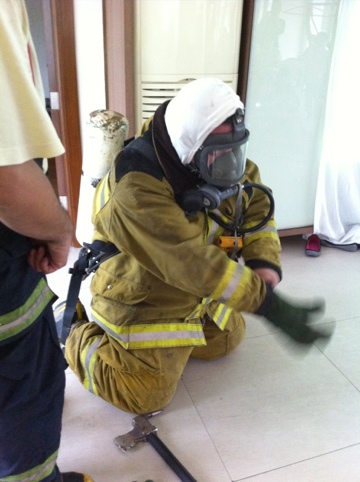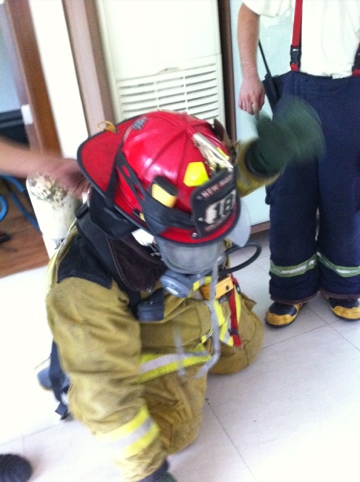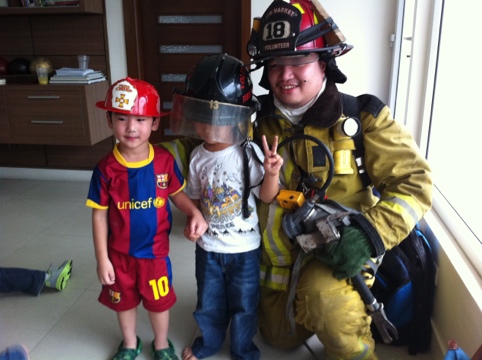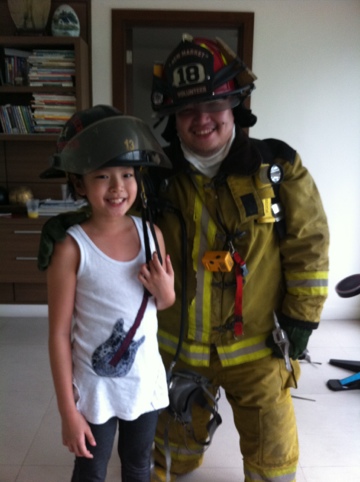 The kids' favorite part was shooting the water out of the fire hose! It's more fun in the Philippines!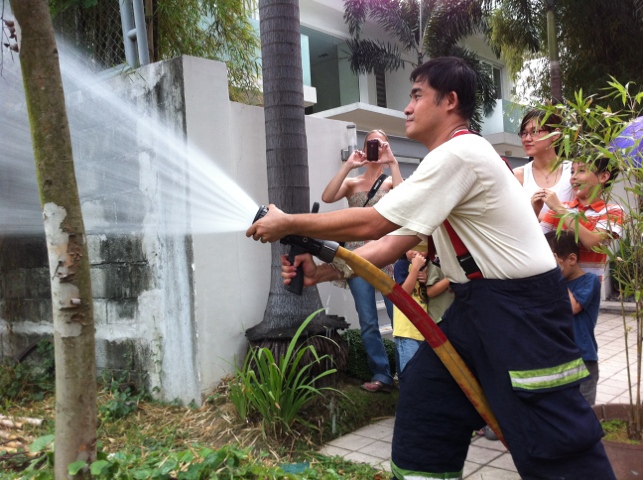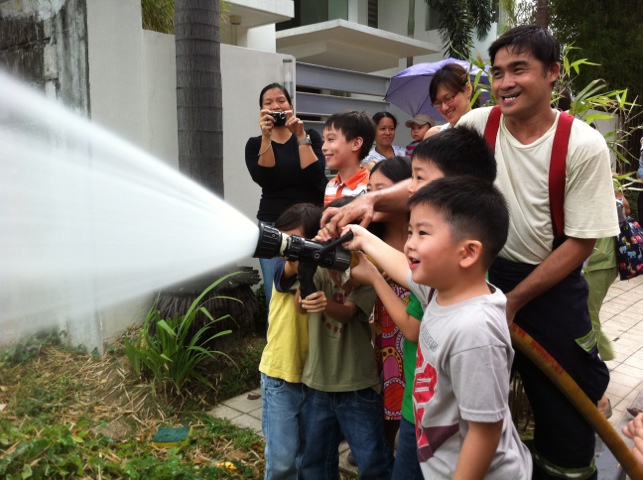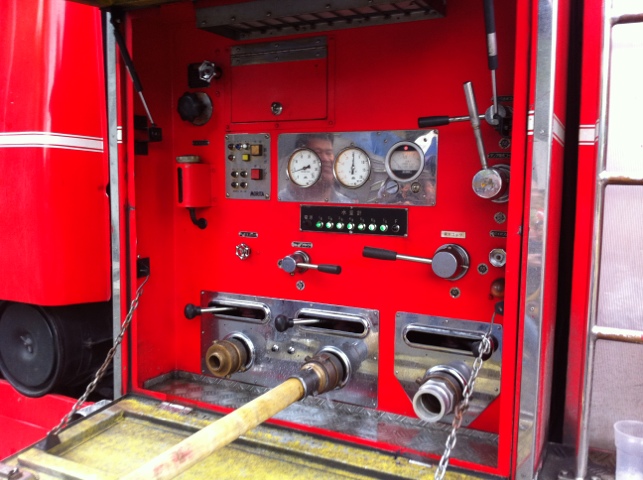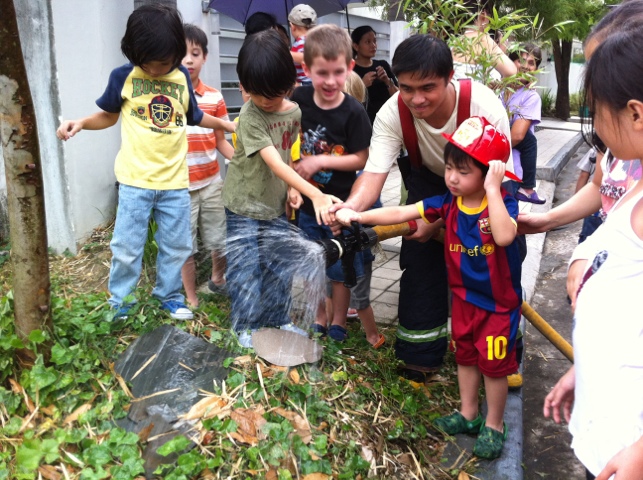 Learning about fire safety does not get more fun than this!