When Edric and I visited the Museum of Modern Art in New York last September we stopped by the children's play area and I picked up a couple of fun ideas…
Love this light table for kids.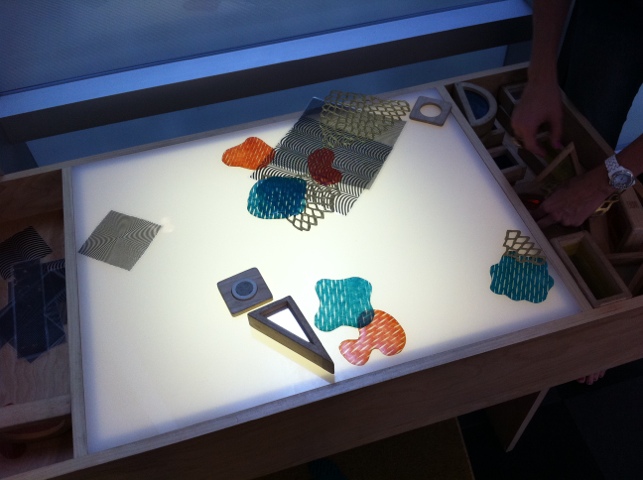 I liked this round table, too. Very practical.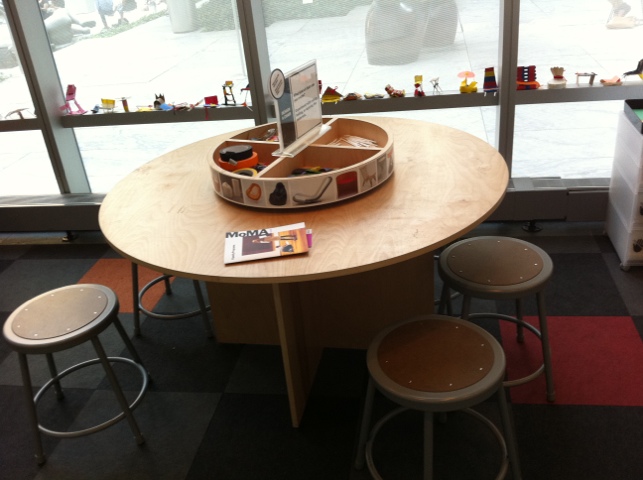 This wall had boxes with instructions and discovery opportunities for the kids. I would enjoy building a wall like this.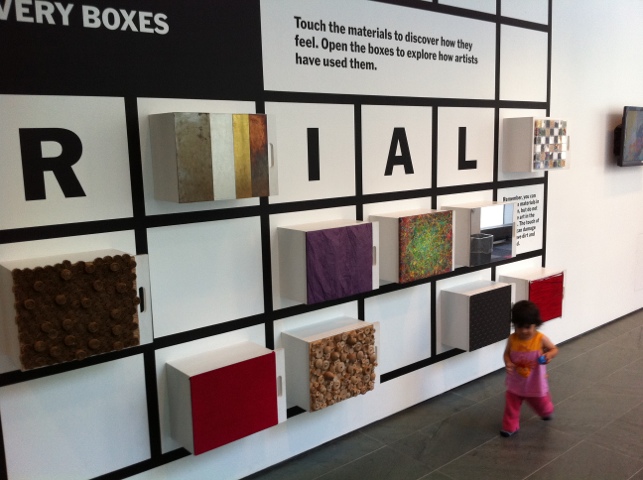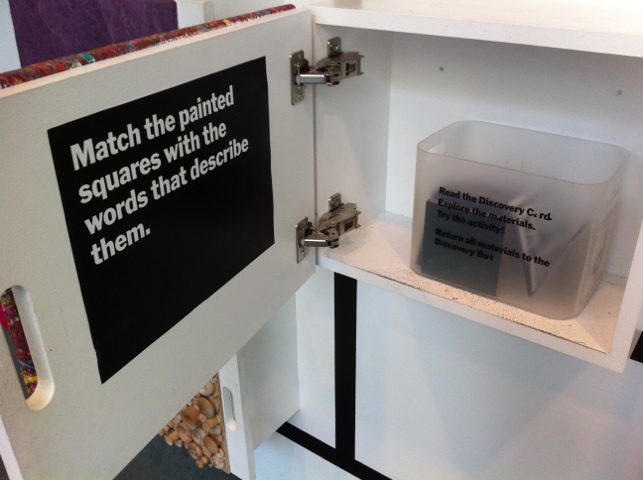 My sister-in-law, Jennifer, and my niece, Teegan, were our "tour guides."