I finished the book of Revelations recently, which is always scary but glorious to read. And now I'm back to Genesis. It's amazing how you can read the bible over and over and still pick up something new that you hadn't seen before and be amazed all over again by the supernatural authorship of it. Well, as I imagined Adam and Eve before they chose to disobey and then the aftermath of their sin, I couldn't help but think of how it parallels the human experience.
God gives us the garden. I'd like to think of his design for marriage in that way – husband and wife with the Lord, communing together, walking in fellowship, enjoying his presence, and delighting in his blessings. Yet why, oh why, do so many marriages get banished from "the garden," and lose the Eden-feel of it?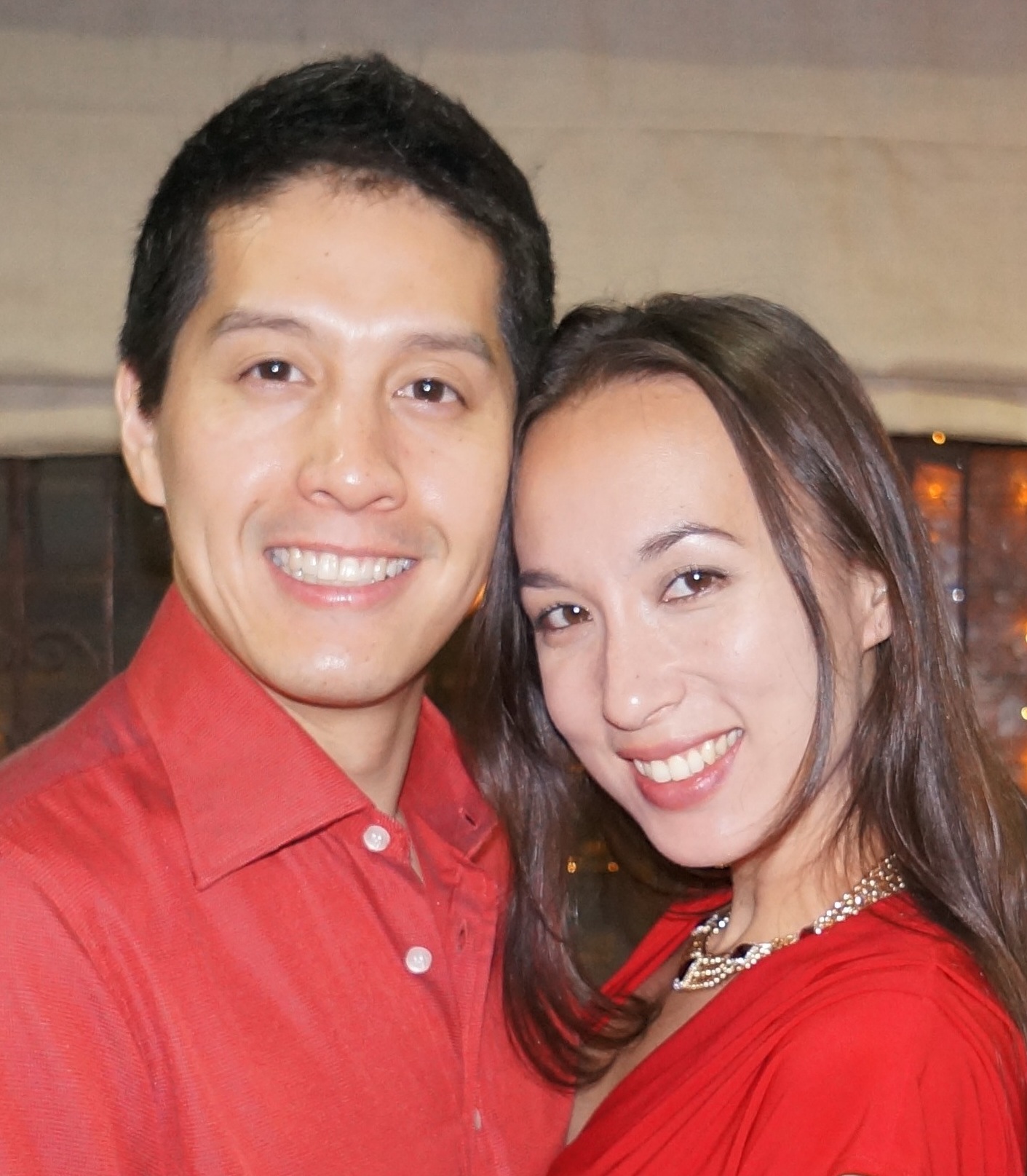 When I reflect on my own relationship with Edric, I can trace many of our not-so-awesome and downright shameful moments to disobedience to the Word of God. Take my own carnality for instance. One aspect of Eve's personality that I definitely see in me is the tendency to be deceived by wrong thinking and rationalize disobedience, especially in the area of submission.
I remember a husband telling a wife who asked him if she was submissive, "Babe, you are submissive when you want to be." For the record, this wasn't Edric and I. But sometimes, it can very well be a statement made about me.
Although I would generally say that I am a submissive wife (or I would like to think so!), when Edric asks me to do things that I am not in agreement with, I can occasionally be bull-headed. This results, of course, in my sure demise, and consequently, affects those around me. I call it the shrapnel effect of disobedience.
However, over the years, I've learned to pay attention to his spoken commands and requests because I know how detrimental insubordination can be. Here's the problem. I said SPOKEN COMMANDS AND REQUESTS. When he doesn't out rightly say what he wants but merely implies it or leans in a particular direction, I don't always consider that as requiring my obedience. I think of it as "room for maneuvering" away from what he prefers to what I would like to do. Instead of really listening to what he wants (even if he doesn't spell it out for me), I deceitfully think that it's okay. It wasn't like he said no. It's not that big a deal. Don't even bring it up anymore. You are off the hook.
I can think of two instances lately, having to do with recruiting new househelp that turned out for the worse because I didn't really listen to my husband. He wasn't necessarily explicit about not getting the two ladies I was considering, but he did convey that he felt iffy about them. Being in semi-panic mode because I was going to lose one of my help and I didn't want to be a stressed pregnant woman, I decided that I had a better understanding and grasp of the situation and pursued the options anyway.
Scenario # 1: I wanted to hire someone from the province whom we had never interviewed but was willing to take a chance on because one of our yaya's described her to me and I was convinced. What kind of dummy does this, right? Only a desperate dummy like me!
When this particular yaya went on a vacation, I communicated to her that I would send money for mystery yaya # 1 to come to Manila with her. Edric raised a red flag when he found out my plan because he didn't feel confident about this unknown person. Having given my word, however, I tried to explain to him that I already told our yaya that I was going to send the money and she highly recommended mystery yaya # 1. Edric didn't exactly give me the go signal but I took his non-comment as a possible yes. In my heart, I knew that I was making a decision that didn't have his full blessing but I really badly needed another yaya so I justified my actions.
Well, on the day that mystery yaya # 1 was supposed to arrive at the dock to board a ship to Manila, she was a no-show. She didn't even explain to our yaya why she couldn't make it. Fortunately, our yaya was able to refund her ticket but it delayed her own arrival for several days. This wasn't pleasant because I needed her back sooner and we were short on help. When I sheepishly reported to Edric what happened I said sorry for not obeying. I had a goal and I didn't want it blocked. But in the end, it caused only more stress for our household.
Scenario # 2: Another option presented itself. Let's call her mystery yaya # 2. On the recommendation of my mom's help, I proposed to Edric that we could send  mystery yaya # 2 money to come to Manila. She was coming from Tarlac so it wasn't very far. I just needed to send her 500 pesos. Again, Edric felt that this was a little questionable and bogus. Even if we did a background check on mystery yaya # 2 through my mom's helper, I started to feel like this may be a repeat of scenario # 1 just because Edric wasn't 100 percent okay with it. But, like a dog returns to its vomit (that's me), I had the money sent anyway. Well, to make a long story short, mystery yaya # 2 claimed that she never got the money and wasn't interested in working for us anymore. Plus, she was very unkind to my own househelp who had tried to coordinate with her, and it caused tension between my househelp and my mom's helper.
Both these scenarios were demonstrative of how I went ahead of my husband and outside his covering of protection. Had I really listened to his heart and paid attention to his concerns, trusting that he had greater insight on the matter, I would have saved myself the headache and stress of people issues. And, I would've been 500 pesos richer. Sure, it's not a big amount but the point was clear. Submission is so much more than obedience. It is an attitude of the heart. Do I trust God by trusting in my husband's authority? And do I understand that God uses my husband's authority to protect me and to bless me?
Well, from these two scenarios, God revealed to me that I haven't completely internalized the biblical principle of submission to authority. Why? Because I don't tremble in fear when I insist on my way or my perspective. It should scare me that I don't take it as seriously as I should. What if the stakes were higher? What if my disobedience resulted in major issues and problems?
I used to think it was a little over-kill when my mom would be so particular about submitting to my dad's authority. When she knew that she didn't have his full blessing, it would deeply trouble her and she would not want to go against his will (whether or not it was explicitly stated.) But now I understand better. She wanted to honor him. Honor is a higher standard.
Here is the thing about being married. I know my husband very well. He doesn't always have to say things in black and white to communicate what he wants or what is in his heart. God not only holds me accountable for my submission to the clear commands my husband gives me. He holds me accountable for the desire to honor Edric. My willingness and delight to obey Edric are a reflection of my willingness and delight in obey the Lord. It is being aware of the chain of command – God revealing his will through my husband to me, and trusting that my ultimate authority is God.
Some years ago, I read John Bevere's book, Under Cover, which talks about the promise of protection under God's authority and through his ordained authorities. Re-visiting some of his writing again, I came across a section that struck me.
"The moment a person disobeys the Word of God clearly revealed to him, a veil goes over his heart, and that veil distorts and obstructs his view. It is deception….Once this pattern forms, it becomes increasingly difficult to discern truth from error…At the next infraction, we don't feel the knife so keenly because a veil shrouds it; rather, there is only a pinch of discomfort. Again we justify ourselves, and another veil blankets our hearts, muffling further the call of truth. The next time we transgress we sense a mere tingle of conviction. If again we justify, another death shroud veils our hearts. If we sin again, the veil is so think, there is no conviction at all – only justification. Deception has hidden the truth from us, and the conscience is seared. At this point a person may fall away from any semblance of godliness, or more frequently he may continue with a form of godliness, but live religiously under the curse of the knowledge of good and evil."
I deceive myself and numb my spiritual senses to the reality of my disobedience every time I choose to tune out to what Edric, as God's ordained authority in my life, asks of me. It is called living with a "form of godliness" but refusing to call it sinfulness.
If Eve had honored the authority of Adam in her life, she would have avoided lingering around the tree of the knowledge of good and evil and listening to her serpentine whisperer. What was she doing so close to the cliff anyway? It was flirting with danger. She would have recognized that when Adam relayed to her God's command it was for her protection and blessing. It was not meant to deprive her of good like she deceitfully began to believe.
It's interesting that when God called Adam and Eve's actions into account, the first marital conflict ensued…blaming one another and finger-pointing! God addressed Adam first because he was supposed to be in charge, and then he asked Eve. Both of them made excuses. Adam may not have taken the first bite, but God held him fully responsible. Eve may have cried deception and victim but she too was held fully responsible.
At the end of the day, a wife can't say, "But I didn't know that I was supposed to submit to my husband in that area." Or, "I didn't think that submission applied in this scenario." "Why should I submit to my husband when he is not even a spiritual leader in our home?"
Neither can a husband say, "I didn't know I was supposed to lead and disciple my wife." "Why am I being held responsible for her?" "It's so hard to be a godly leader, can't you cut me some slack!"
Both a husband and wife are accountable.
Edric and I want to follow God's Word. Beyond the motivation of loving Him, we know that individually, we will have to give an account of our faithfulness. I cannot blame anyone or make excuses for my actions or choices. Edric can't either.
Ephesians 5:25-29 talks about how a husband must love his wife, give himself up for her and sanctify her, in order that she might be presented as having no spot or wrinkle, but holy and blameless. And he is to nourish and cherish her.
This list is a tall order. Edric's got to disciple me. He's got to be a good example. And that's not easy. He can't give up on me or resign from his post as leader of our home. The more I think about what a burden it is to have to lead a family, the more I appreciate the role that God has for me as a wife and the more I appreciate the effort that Edric puts into fulfilling his.
Once again, God's design for marriage is mirrored in the picture of the garden he created. The dynamic between a husband's and woman's responsibilities were complementary — intended to create a loving, secure, and joyful atmosphere in their relationship. But, it was not the two of them that made it complete or amazing. It was God's presence – the holy love triangle – and abiding in it through their obedience.
Disobedience will cost us the garden, just as it did for Adam and Eve, and we may never be able to return to the original, physical Garden of Eden that God once intended for us. But, we can certainly have the spiritual version of it in our marriages, in our lives. What made the garden so beautiful was God walking with man in intimate fellowship. And that is available to each one of us, single, married, and even those who feel alone in their marriages. The secret is to abide in his presence and obey his word.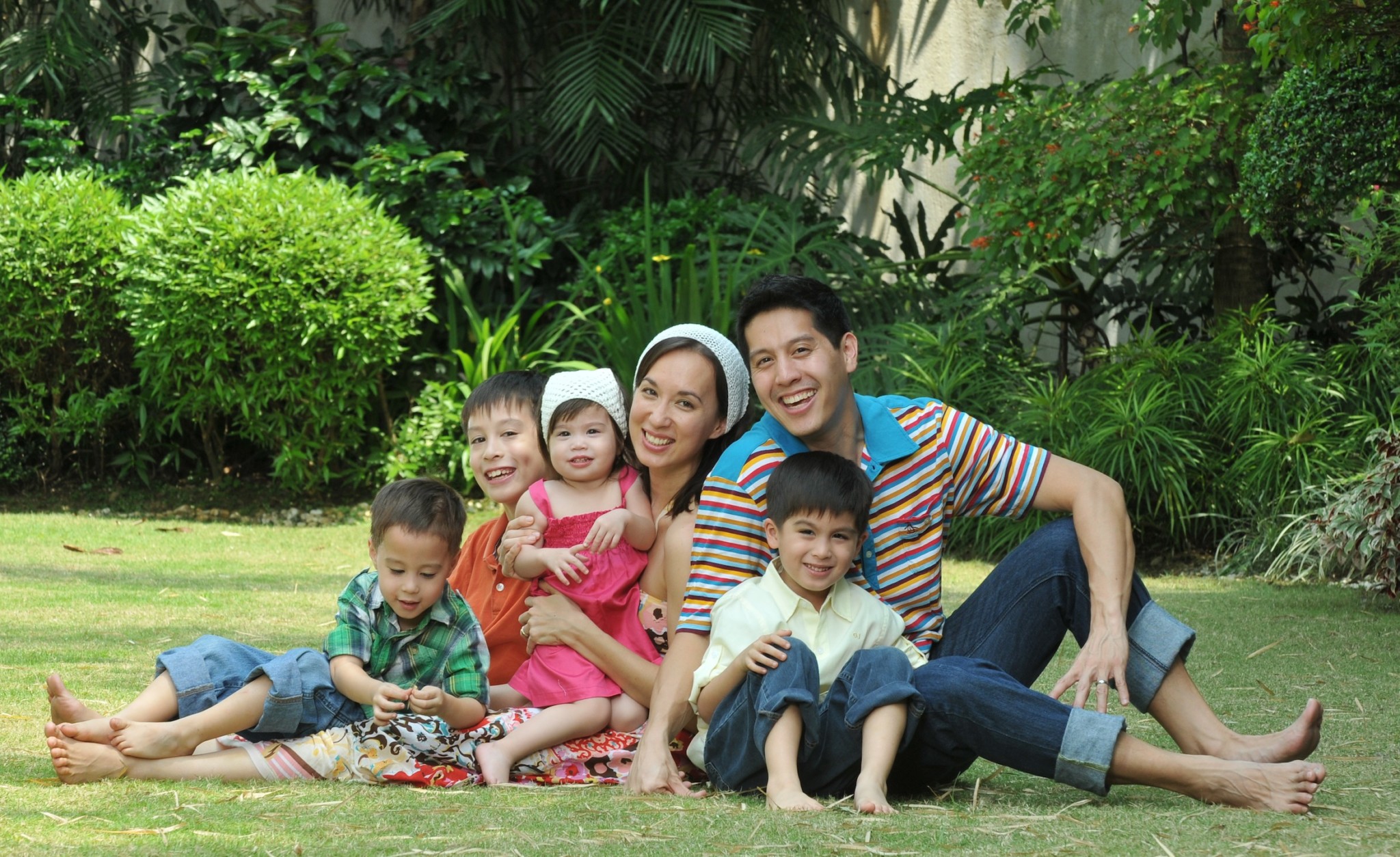 There is an old hymn that my dad has loved, called "I Come to the Garden Alone." I never cared too much for the music of it, but the words were always very tender. "I come to the garden alone, while the dew is still on the roses, and the voice I hear falling on my ear, the Son of God discloses. And he walks with me, and he talks with me, and he tells me I am his own; and the joy we share as we tarry there, none other has ever known…"
If you are living with a counterfeit version of happiness or temporal fixes to mask unfulfilled longings, perhaps you might want to ask yourself if you have traded the garden for lesser things — wrong choices, a semblance of godliness, or traded what appears good for what is truly the best — an intimate relationship with God himself.