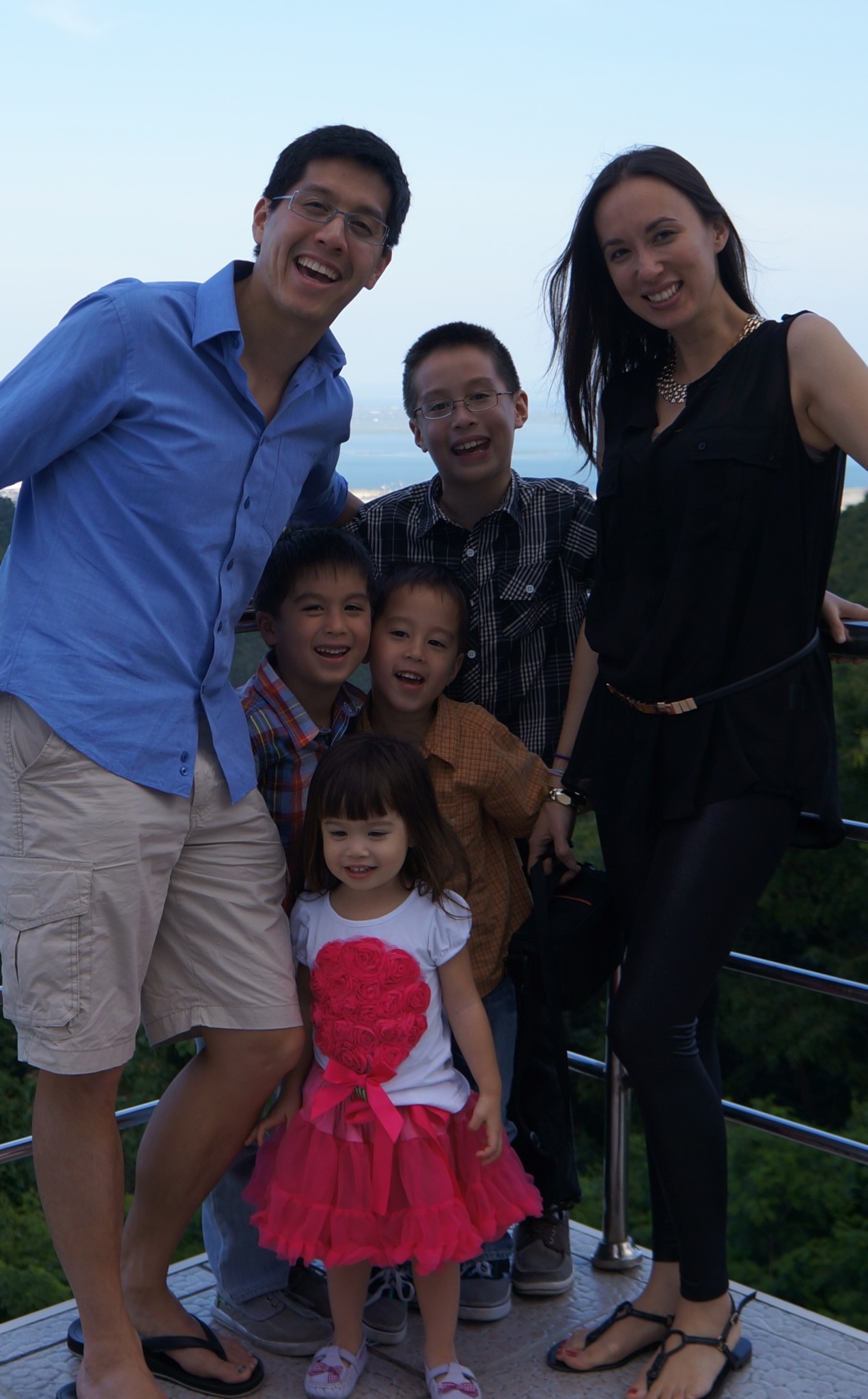 As my husband, Edric, becomes more of a public personality because of his TV hosting, he gets more attention from the opposite sex. I suppose this comes with the territory when you are on television. And as I was reflecting on how this might impact our relationship, I thought of writing an article on intimacy in marriage – Going Back to the Garden (Part 2).
Marriage will have to weather many seasons. But even if external factors may change, Edric and I have learned some important life lessons that have preserved the relational intimacy between us. I hope these insights will also make a difference for young married couples who want to get it right from the start.
Honesty and open communication. It isn't always easy to tell each other our struggles, failings, and fears, but doing so has helped to build and maintain trust. Edric knows that I don't have secrets and neither does he. Even though we risk hurting each other and bearing the shame of our wrongs when we choose to be honest, especially about sin, accountability makes our relationship stronger. The Bible says, "Therefore, confess your sins to one another, and pray for one another so that you may be healed…" (James 5:16 NASB)
One of the benefits of openness in marriage is that it invites the power of prayer. When Edric shares with me his temptations or struggles, it allows me to pray for him very specifically so that he can be victorious over sin. (He does the same for me.) Since we practiced open communication early on in marriage, there isn't a stockpile of unconfessed sins and offenses that have built up that can cause grave damage in the future.
I imagine that it would be incredibly difficult for a spouse to divulge past sins and failures that were never talked about. And it would be incredibly difficult to listen without being deeply wounded or embittered if you were to be deluged by a sudden confession that you did not see coming. So it is a healthy practice to make honesty a habit from the very beginning of a marriage. It is certainly "easier" rather than realizing, later on, that you have not been honest about many things that you ought to have been.
For example, how do you start being honest about an affair because you want to try and restore your marriage? There is no simple way to break that kind of news! So do the preventive thing and express your feelings and uncover issues early on. It is much more challenging to rebuild and regain trust after it has been broken.
I remember occasions when Edric would say to me, "Hon, I am starting to feel awkward and uncomfortable about so-and-so (a woman). I want you to keep me accountable so I am telling you." Being able to say this before it ever blossoms into something nips any potential threat to our intimacy in the bud.
Be a good listener to your spouse. If you want to encourage open communication, listening is key. "This you know, my beloved brethren. But everyone must be quick to hear, slow to speak and slow to anger." (James 1:19 NASB) God gave us two ears and one mouth for a reason!
When Edric shares with me his struggles in the area of purity, I can be prideful and retaliate with self-centeredness when I am not Christ-centered. So, it is only by God's grace that I am able to suspend subjectivity to understand that his truthfulness is an attempt at preserving the intimacy between us. Therefore, I try my best to listen instead of being combative or judgmental. I want him to know that his heart is safe with me.
Don't be a policewoman. I don't want the stress of worrying about Edric's purity. I have turned that over to God by praying for him and our marriage. His faithfulness is not my burden to bear. Years ago, I remember saying, "Hon, if you are going to do something that displeases God, that's between you and him. If you want to forfeit his blessing in your life, that's your choice." Edric knows I trust him because I trust that he loves God and wants to please him. God is watching over Edric and his choices, and mine, too.
Who can really know what happens in private, in the deepest parts of who we are? As transparent as we may want to be with one another, only God can uncover every nook and cranny to purify us and cleanse us from all unrighteousness. One of my prayers for Edric is, "Lord, please help Edric to love you with all of his heart. Please help him never to come close to adultery. Keep his eyes, heart, and mind pure. Please protect him from evil women. And please help him to have eyes only for me and…help us to have a great sex life!" Hey, that's a biblical prayer! 😉
Be overly cautious. No one is impervious to temptation. I remember my mom saying that Satan often uses the back door entrance into a person's life. He rarely comes in the front. The Bible says, "Therefore let him who think he stands take heed that he does not fall." (1 Corinthians 10:12 NASB)
Now, more than ever, Edric knows that he has to be careful to avoid people and places that could lead to compromise, so he tells me, "I can't let my guard down." But it is the same for me. I may not be hounded by a fan base of men in the same way that women crush on him but I have to make sure I don't act flirty, too friendly, or try to get the attention of men.
Another thing I learned from my mom: When you start to find yourself thinking things like, "I wonder if this guy finds me attractive?" Or, "I wonder what he thinks about me?" that is a warning flag! (If he is not your husband, of course.)
Grow closer as you grow older. The gravitational pull on a marital relationship is towards growing apart. So we need to keep cleaving to one another — sharing passions, dreams, and activities that make you better friends. Last night I was having dinner with my parents and at one point my dad talked about how my mom is his buddy, his best friend. They thoroughly enjoy one another's company. A couple of weeks ago, I found out that my parents-in-law escaped for the day to go on a movie marathon — just the two of them. I hope Edric and I can also be as excited to spend time with one another years and years down the road, too.
Meet your spouse's emotional and physical needs. Edric has mastered the art of romancing Joy Mendoza, which does wonders for intimacy. Affirmation, affection, encouragement, compliments, outrageous professions of love and loyalty, chivalrous deeds…these gestures and demonstrations are big deposits in our relationship.
The other day, I called him to ask for prayers because my stomach was hurting so badly. Without hesitating, he asked, "Do you want me to leave? I can go there right now. You know I will drop everything for you." I said it was okay and that I just needed his prayers. Thankfully, within a few hours, I felt better. Just knowing he was willing to interrupt all his plans for the day to be with me was comforting enough. It mattered a lot to know that of all the people in his life, he is most mindful of me.
As for me, I need to make sure Edric knows that he is my priority, that he has my respect and admiration. Of course, this includes meeting his sexual needs. I've talked to women who withhold sex because of all kinds of reasons. From pregnancy (some pregnancies are delicate, so fine), breastfeeding, fatigue, disinterest, age, don't need it, don't want it, not a big part of our relationship, etc. Whatever. Sex is an indicator of relational intimacy. An enjoyable sex life is part of God's design for marriage. It is also a form of protection.
"The husband should fulfill his wife's sexual needs, and the wife should fulfill her husband's needs. The wife gives authority over her body to her husband, and the husband gives authority over his body to his wife. Do not deprive each other of sexual relations, unless you both agree to refrain from sexual intimacy for a limited time so you can give yourselves more completely to prayer. Afterward, you should come together again so that Satan won't be able to tempt you because of your lack of self-control." (1 Corinthians 7:3-5)
I'd like to quote my mom again for a very life-changing suggestion about sex that she passed on to me. "When you get married and your husband wants to have sex, remember the Nike slogan. Just do it."
What about a woman's sexual needs? Women are responders. If we feel cherished and appreciated, secure in the love of our husbands, Nike is not necessary!
Keep short accounts with one another. Don't postpone asking for forgiveness. Don't let unforgiveness linger. In some families, it is the norm NOT to say sorry. Family members just move on after a fight or conflict like nothing happened. Yet, dismissing issues, offenses and hurt is like collecting a huge reservoir of pain that can explode at any time. It will be a continual wedge to true intimacy when unresolved issues get compounded. And compounding interest is not pretty!
Similarly, a person who is bitter and unforgiving is repelling to be with. It's very unpleasant to be married to a spouse who habitually resurrects past mistakes and failures, or uses them as ammunition. Colossians 3:12-13 says,"Since God chose you to be the holy people he loves, you must clothe yourself with tenderhearted mercy, kindness, humility, gentleness and patience. Make allowance for each other's faults, and forgive anyone who offends you. Remember, the Lord forgave you, so you must forgive others." (NLT)
The most important: walk intimately with the Lord. Intimacy between Edric and I begins when we are intimate with God first. The secret to overcoming personal sin, especially something like immorality, is to fall more in love with Christ. Hebrews talks about "laying aside every encumbrance, and fixing our eyes on Jesus, the author and perfector of our faith." The more we look to Christ, the more we will want to imitate and follow him. Our preoccupations will be pleasing to him and we will fear the consequences of sinning against him. We will want to be holy and pure.
When I was struggling with purity in college, it was my relationship with God that made me want to change. I thought, I cannot call myself a follower of Christ and continue in sinful behavior. I cannot say that I love God with all my heart if I am doing things that displease him.
In marriage, I have to depend on God's work in Edric's life to keep him pure. Do I constantly check his email, browsing history, Facebook, and cell phone? First off, I always forget his passwords so I can't. Ha ha. His policeman is the Holy Spirit. And because there is open communication between Edric and I, he voluntarily shows me messages that women send him, whether platonic or questionable, or he will tell me if he stumbled in the area of purity. Sometimes, God will give me the inkling to ask him if he is okay in the purity area and Edric will be honest with me.
Purity in marriage is a team effort between God, Edric and me. By God's grace, we have not experienced the damaging effects of infidelity. By God's grace, we are still in love. But we know that it is not because of who we are or even the love we have for one another. God is the center, the glue that has held our marriage together and continues to bind it still. He is the covering of protection when our marriage is attacked from within and without. And he is the restorer when there is brokenness and hurt. With him in our marriage, we are able to go back to the garden to experience the sweet intimacy that he designed for a husband and wife.