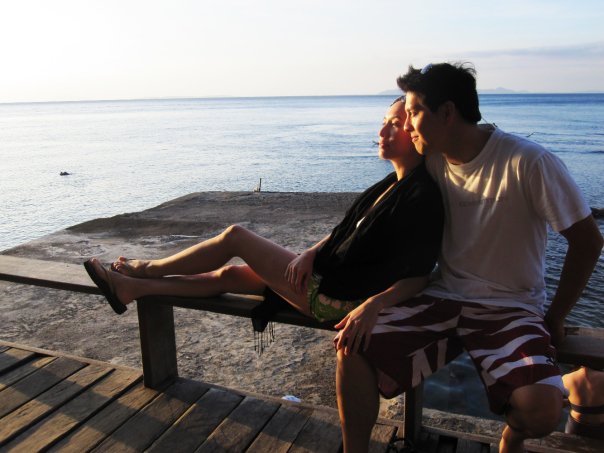 One of the things that has allowed Edric and I to grow closer to one another is serving the Lord. We are both burdened to minister to young couples and young families. Although we don't say yes to every speaking engagement we are invited to, we have had many opportunities to team-teach. He usually does most of the teaching and I come in to share real-life examples from our marriage and parenting.
Just this past weekend, we spoke once again at the Before I Do Seminar organized by Imagine Nation Photography. This is a something we do at least twice a year. And every time, it is a joy to share marriage principles that have helped us stay together. These are bible-based principles on God's Design for Marriage, Marital Roles, Communication, Conflict Resolution, Finances and Sex in Marriage. We don't do all the speaking but Edric usually handles the first part of the day.
Whenever we finish the seminar, Edric will often say, "I really enjoy serving the Lord with you." And I feel the same way.
The spiritual dimension of a marriage is key. It's easy to become so self-focused and relationship-centric when you are a wife or husband. The tendency is to manage your own concerns, issues, and fulfill your own needs and wants. But then what? What's next? This can get boring after a while or even, implosive.
I believe that one of the reasons why God brings two people together in marriage is to assemble a "dream team" that can better serve him and others. It always amazes me how a husband and wife can complement and support each other's strengths and weaknesses. In so many of the effectively ministering couples at our church, they share this dynamic. If a husband is not organized, the wife tends to be. If a wife is more introverted, the husband tends to be more outgoing and personable.
When Edric and I got married, he was the more extroverted one. It wasn't like I didn't enjoy people. I just preferred my personal space and quiet. But I married a man who is charismatic, energetic, and a very good public speaker. He knows how to connect with all kinds of people. So this had a positive effect on the more reserved me. His example encouraged me to reach out to others and go outside of my comfort zone.
As for his public speaking, being on stage came naturally, but he had to learn how to really meditate on God's word and dig deep for insights. This is where I came in as his helpmate. Because I am more of the reflective thinker, he would practice his messages on me and I would comment and help him to refine his content. In turn, he would help me work on my presentation skills and teach me how to develop better rapport with an audience.
The greater gift of being in ministry together is the accountability. Edric and I have to be careful about consistency. If we are going to talk about biblical principles on marriage or parenting, we need to be living these out ourselves. It certainly makes us consider the areas where we might be in danger of hypocrisy or the ways we need to improve. Otherwise, we know that it's all cheap talk and meaningless to transform lives. How can God possibly use us if we aren't applying his truth ourselves?
Just the week before we spoke at the Before I Do Seminar, we had some friction. Almost immediately, I recognized it as a spiritual attack and Edric did, too. But, we were busy and preoccupied with personal matters, so we let the issues linger longer than they should have. Anyway, it got to a point where we weren't really communicating. We were intentionally dismissing one another because we were both irritated. But how could we remain this way? In just a few days we were going to be in front of a group of 80 people to tell them how amazing it is when you have God at the center of your marriage! So we both came together to identify the root issue – neither of us was spirit-filled. We were reacting to circumstances and to one another selfishly and with pride. After reconciling, we went out on a wonderful date the night before our talk and intimacy was restored. The next day, we stood up before an audience without pretense, not putting on a façade of "we have it all together", but acknowledging that it is truly the Lord who has made the difference in our relationship.
Unfortunately, I don't think many marriages are around long enough these days to look back in hindsight at the journey God meant for them to take as a team. They often miss out on the adventure even before it starts. I really felt like the best part of my marriage to Edric began a couple of years after we really figured out what God wanted us to do for him. Before then, it was too much about what I wanted and what Edric wanted, and blah, blah, blah. It wasn't until we recognized that God ordained our partnership for a greater reason beyond the island that is our marriage that there began to be real depth to our relationship — that we didn't just exist for ourselves and our own dreams.
Couples really ought to discover what their shared burdens are. Or better yet, singles should marry someone who has the same convictions and passion for ministry. There are so many needs out there — orphans, widows, the poor, marriage and family counseling, access to better education, housing, and opportunities for the underprivileged, etc. How can we use our talents and resources to be a blessing, to serve others? To glorify God?
I really believe the greatest intimacy any couple can share goes beyond the mental, physical and emotional aspect of their relationship. Personally speaking, the spiritual alignment of Edric's heart with mine and with the Lord's has been the most definitive aspect of who we are as husband and wife, and I would even say…the most beautiful.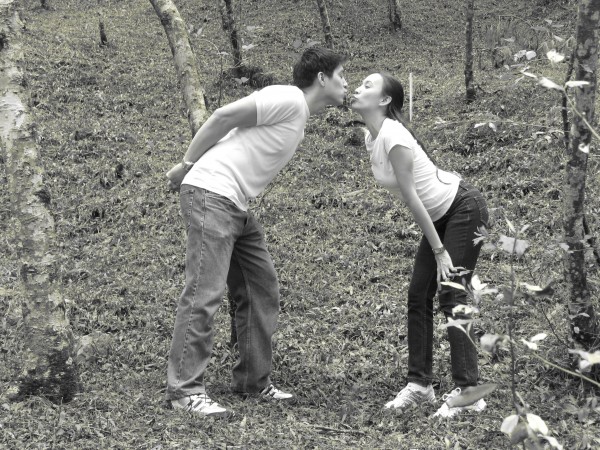 For even the Son of Man did not come to be served, but to serve, and to give His life a ransom for many." (Mark 10:45 NASB)