Recently, Titus received a marble maze toy for his birthday. Yes, he still likes marbles and no, he is not swallowing them anymore. Whew.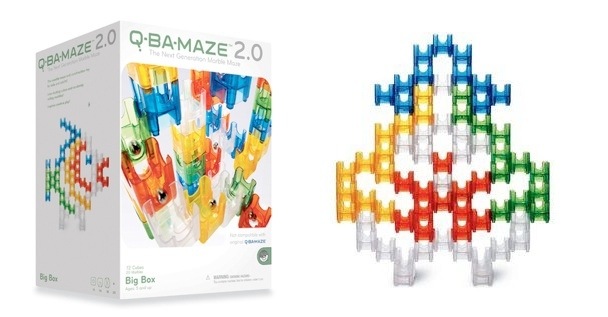 All the boys have enjoyed this toy and it has brought them many hours of creative fun. Two days ago, they wanted to bring it to their cousin's house. I allowed them to on one condition. They had to keep track of all the marbles. I told Edan he was personally responsible for the 20 steel marbles. After all, he was the one who insisted on bringing the toy to his cousin's and he tends to be very responsible about these things.
Unfortunately, a most untoward incident happened. The bag the marbles were carried in had a hole. Some marbles fell out of it while the kids were on the way to their cousin's. Edan started to cry. He wailed and wailed.
He is such a tender hearted child and is very particular about fulfilling the tasks he is assigned to. So this was a devastating turn of events for him. I was in the study room of my parent's house when Edan came up to me to explain what happened.
They didn't know where the marbles could have fallen out. Maybe in the car, or in grandma and angkong's house, or on the street while they were walking over. Basically, their chances of finding them were very slim. Two remained missing.
Of course I did not blame them for the accident but since we had an agreement, they could not play with the marble toy until they found the missing marbles.
I encouraged them by saying, "Try your best to look for the marbles and pray that God will allow you to find them." Edan, was especially intentional about praying because he was the most affected and frustrated by what happened.
I prayed, too! "Lord, can you consider the prayer of my kids? For the sake of their young faith? Can you possibly help them find the marbles?"
The kids did their best but after a while, I told them to go on over to their cousins anyway. Hopefully, the marbles would turn up somewhere. They were not allowed to play with the marble maze, but they had fun with other toys and games.
At 9 PM, when we took the kids home, I asked for an update on the marbles. One of our yayas told me that Titus had found a marble on the couch of their cousin's house and he another one in a blue bag.
Strange.
I asked Titus if he had kept any of the marbles in his pocket when he walked over to his cousin's house but he hadn't. And, the blue bag had been left in their cousin's house last week. The boys also told me that their cousins did not have that toy so if those marbles looked like the same steel marbles from the marble maze, they were most certainly ours.
But, there was NO WAY they could have ended up where Titus found them because the marbles had been misplaced even before the kids got to their cousin's house.
I asked for the bag of marbles and counted them. There were 20! I counted them three times. The marbles were all the same steel ones that had come with the set.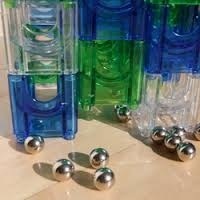 The boys started smiling really big and I was in awe.
"It's a miracle!" Elijah shouted. Edan, who is generally calm and more reserved, kept grinning at me. He had this knowing look on his face.
"What do you think happened, Edan? Remember, you prayed?"
Edan acknowledged that God had answered his prayer. He told me that recently, God had answered another prayer he had, too.
"Lord, you are amazing. I don't know how those two marbles ended up where they did, but thank you. Thank you so much for paying attention to the prayer of the kids."
I tried to replay the events over and over again in my mind and it just didn't make sense that the marbles were recovered. From a human stand point, it really was impossible. So the only logical conclusion was God made a way for the marbles to re-appear!
God has a way of building the faith of my kids. He can use the small stuff to make a big impact. This incident was another reminder that He is a personal God not just to me, but to my kids. He reveals himself to them so they are encouraged to keep seeking him. It's like he said of himself in Jeremiah, "You will seek Me and find Me when you search for Me with all your heart. "(Jeremiah 29:13 NASB)
Jesus said, "Let the children alone, and do not hinder them from coming to Me; for the kingdom of heaven belongs to such as these." (Matthew 19:14 NASB)