I have been fighting a cold and cough for nearly two weeks. Today, I felt especially miserable. My head cold is now causing upper jaw pain on the left side of my face and my eyes kind of hurt.
My problem has been getting adequate rest. The kids kept coming into my room to be around me. I got this virus from them so they were safe. But I finally sent them all out and locked the door. They weren't too thrilled about being separated from me but I might need to sleep more than 8 hours tonight. And the only way to make that happen is to exile my kids.
When you are sick as a pregnant woman it is a little bit challenging. First, there are issues with your immunity. "Your immune system runs at low speed when you're pregnant, which is a good thing, since it keeps your body from fighting off the baby — a foreigner to your body. The down side of this immune suppression, though, is that your body can't fight off colds or flu as well as it normally does — making you extremely vulnerable to coming down with a stuffy or runny nose, a cough, or a sore throat." (Colds and Flu During Pregnancy)
Second, you can't really take medication unless of course, your doctor gives you something that is absolutely safe. Otherwise, "It is best to avoid over-the-counter medications during pregnancy. The list of what is considered safe constantly changes, making it difficult for a woman to choose the best way to treat her congestion." (Decongestants and Pregnancy)
So what's a preggy mommy to do? Well, I did some research and discovered a couple of natural and safe ways to relieve cold symptoms. And I tried them all today. I may not be well yet but I am hoping and praying for some good results tomorrow, especially since I have a conference to attend. (I'm so jealous because Edric is at it right now — The Global Discipleship Congress 2013.)
I DRANK LOTS OF FLUIDS AND 100% FRUIT JUICE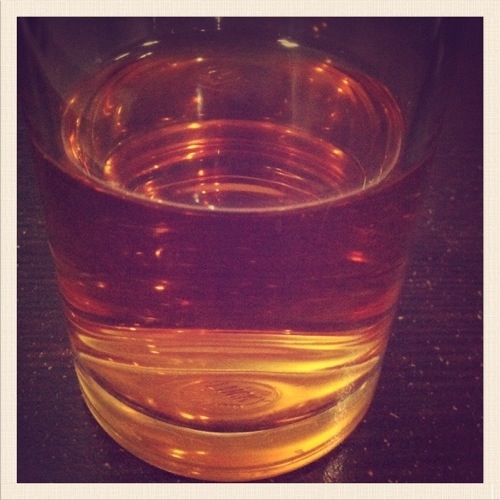 This looks like pee but it is apple juice!
I ATE SOFTER FOOD THAT WAS EASIER TO DIGEST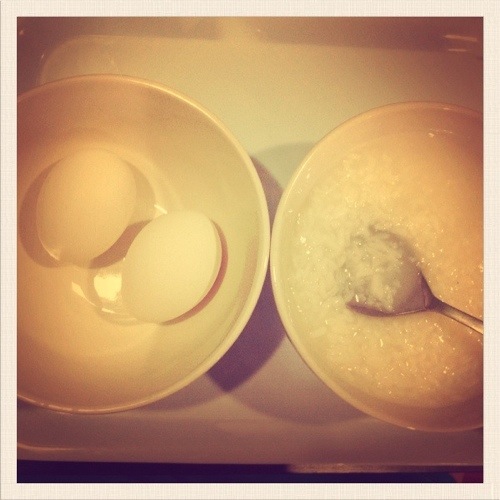 Congee and soft-boiled eggs with my favorite all-natural seasoning…(I got mine at SM Hypermart)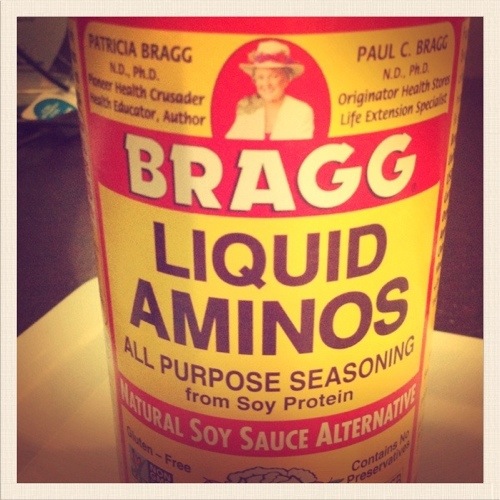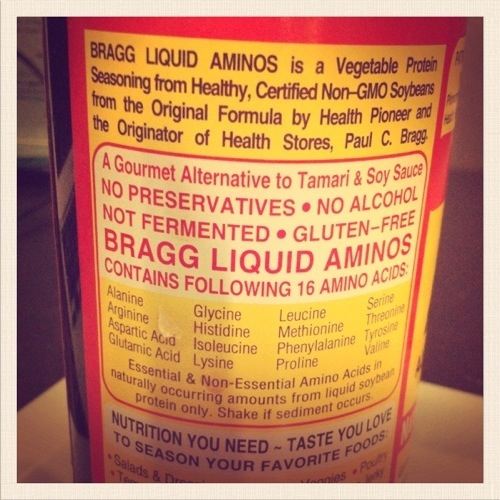 I ATE RAW GARLIC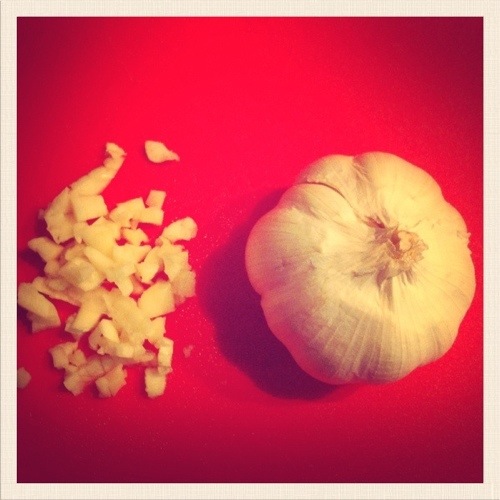 Cutting it up into tiny bits and mixing in some lemon and salt made it palatable, but maybe that's just me. Sour = yummy.
I DRANK HOT WATER WITH HONEY AND LEMON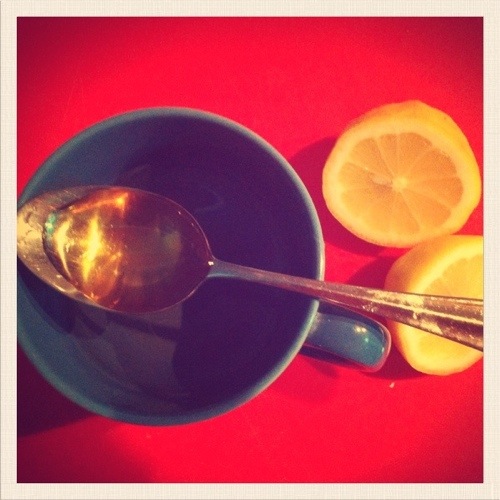 I RUBBED PEPPERMINT OIL ON TO MY TEMPLES TO RELIEVE THE PRESSURE IN MY SINUSES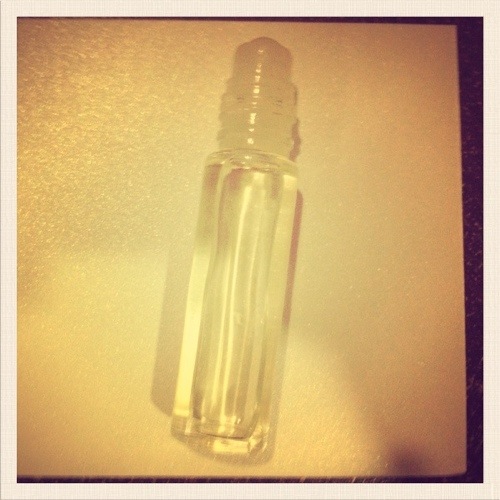 I SPRAYED BEE PROPOLIS INTO THE BACK OF MY THROAT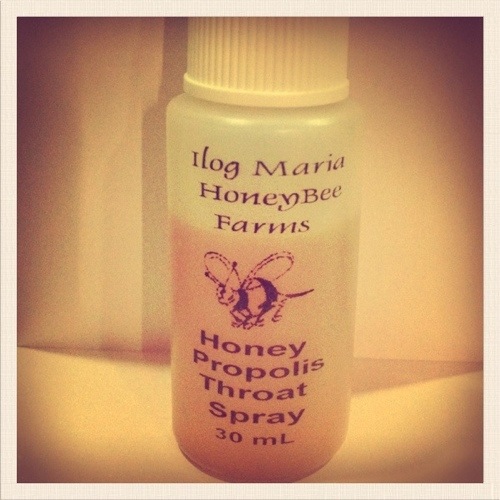 This stuff kept Edric and I from getting sick in Europe. It's amazing. (I bought this one at Echo Store in Serendra.)
I USED SOME OF MY KIDS' SALINE SPRAY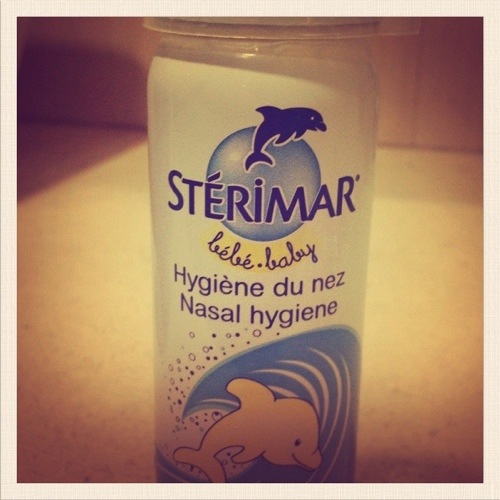 Now I know why they hate it. It just feels weird.
I EXILED THE CHILDREN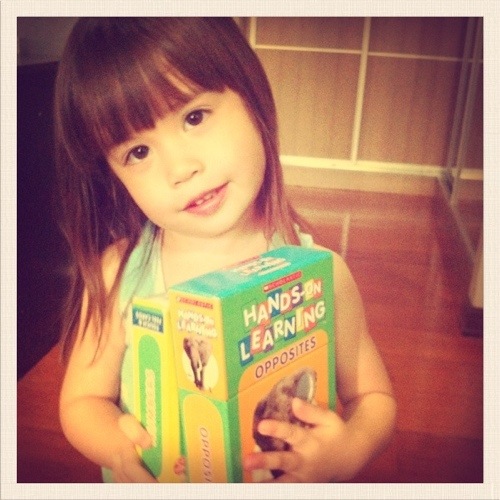 Tiana wanted me to use these flash cards with her but I was too tired. After a morning of homeschooling, I was pooped. And it was hard for me to use my jaw so I let Edan take over.
OF COURSE, BEST OF ALL REMEDIES IS SLEEP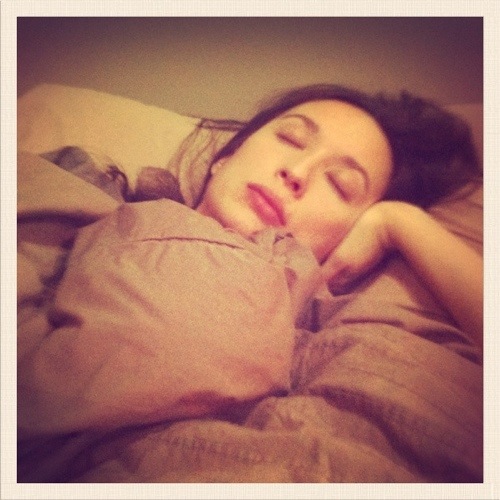 So, goodnight! And may God sustain and uphold all of us mommies who can't afford to be sick for too long because everyone needs us!