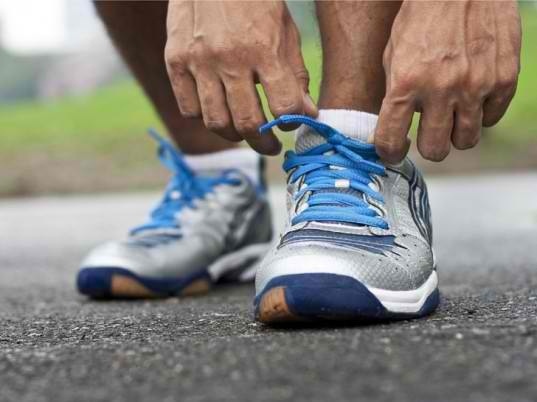 "I can run by myself, but it is more fun to run with you." My husband, Edric, said this last week when we went for our morning jog. Previously, he went on two runs alone because I was too tired to go with him.
But I started running with him again. Very slowly! At a certain part I break my run with a walk. Edric will either circle back to be by my side or find a way to meet up with me as we do the last stretch. I appreciate how thoughtful he is about my growing incapacities (fitness-wise) due to pregnancy.
People ask me why I still run at 7 months or how I am able to do it. Well, like I said, my pace is significantly slower so it is not super athlete stuff. The youngest of my kids can outrun me for sure. But I keep at it, for as long as my body can bear the increasing weight, to spend time with Edric.
My secondary reason is I am mentally and physically preparing myself for labor and childbirth. It takes a certain kind of fortitude to do natural birth without anesthesia. And if I don't keep myself fit, it makes me feel less in control and less able to rise to the challenge of working through labor pain.
I always feel scared when it is the last stage of pregnancy. But I am more afraid of taking anesthesia or getting a C-section! Personally, doing the Bradley method caters to the least of my fears.
Going back to Edric and running…
As I thought about what our runs are like, I realized some important parallels to marriage.
He said, "I can run alone." Similarly, as a single person, a woman or man needs to be complete in the Lord. A dear single friend of mine once made a remarkable statement. She said she is so contentedly single that if God were to bring a man into her life he would have to be better than everything she has now. She is plenty fine to keep running alone with God until then.
However, if God should allow marriage to a person, and Lord willing, to one who shares the same love for the Lord, values and convictions, then praise God! For Edric and I, we have experienced that it truly is "more fun to run together."
I can no longer imagine my life without Edric intertwined into every aspect of it. He is my favorite person to be with. I have the most fun with him!
When we got married 12 years ago, we were starry eyed, clueless about the realities of marriage, and it felt like we were riding an emotional roller coaster. Yet, just like running, at a certain point, we found our pace…we learned to adjust and accommodate one another's personalities and differences with God's help.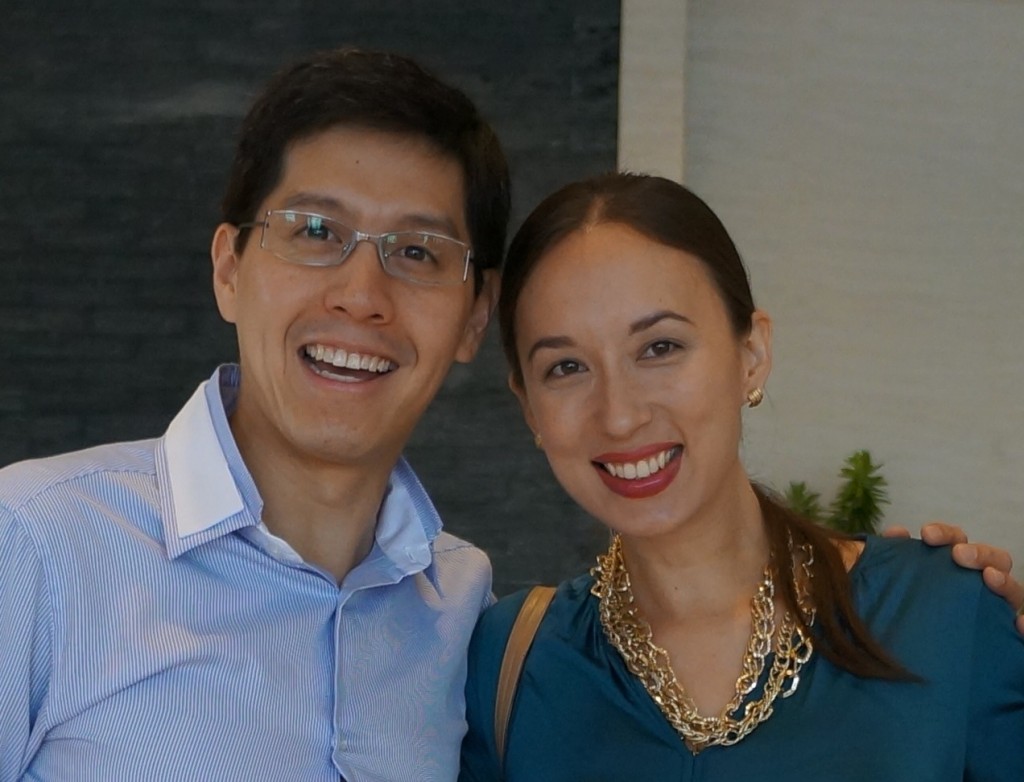 It is incredibly comforting to know that even if I cannot run fast because of pregnancy, Edric will circle back to me. He doesn't hold it against me that I am going at a turtle's pace compared to what he can do. And that's marriage. There are seasons when we have to consider each other's weaknesses and choose to stick around, for better or worse — to still run together. Edric and I have gone through seasons when we must pray for one another and patiently wait for one another to get out of a spiritual slump. Or, one of us goes through a crisis and the other must learn to be an encourager and motivator.
At present, I am "alone" in the changes that are happening to my body and I must contend with them. This is not a crisis. It's normal. But this stage can be likened to the personal journey every person must take, married or not. There are some circumstances which will make you feel very alone. But, I have the bonus blessing of having Edric right beside me. And while my ultimate comfort is the Lord's presence, Edric is certainly a tangible representation of how much God loves me.
It takes selflessness to be a blessing to one another. The reality is, as a couple, we need to keep fixing our eyes on Jesus to run the race that is set before us. Marriage is not a sprint. It has to last waaaay long after the honeymoon. It takes endurance, especially the spiritual kind. And unless we set aside the entanglements that keep us from Christ-centeredness (pride, anger, selfishness, unforgiveness, disobedience before God, and the like), we will not be able to run together, as a team.
Therefore, since we have so great a cloud of witnesses surrounding us, let us also lay aside every encumbrance and the sin which so easily entangles us, and let us run with endurance the race that is set before us, fixing our eyes on Jesus, the author and perfecter of faith, who for the joy set before Him endured the cross, despising the shame, and has sat down at the right hand of the throne of God. (Hebrews 12:1, 2 NASB)
I don't know what the Lord has in store for us in the future in terms of challenges and trials, but my prayer is that Edric and I will always be "running partners." I mean this beyond the literal sense. Although our morning jogs have been wonderful, I am talking about the relational aspect of our running partnership. We are two different people with varied needs, capacities, struggles, desires, and dreams. But as long as we are running together in the same direction, towards God's purpose and plan for us and willing to support one another through life's seasons, marriage is truly a joy!
During the recently held Global Discipleship Congress, speaker, Ann Chan, quoted Robert Browning. But I would like to paraphrase the "grow old with me" part and say, "Run with me, the best is yet to be…"