I am not an event planner but I really enjoy opening up my home to people. My mom was the same way so I must have learned this from her. Since our house isn't done yet, I asked my mom if we could have a baby shower for my sister, Carolyn, and sister-in-law, Jenny, in her place. They are both due in December. She suggested we have one for Astrid, too. Astrid is a long time family friend who is a pastor's kid like me and she is due even sooner than my sisters. My mom's idea was to invite the pastor's wives to share with all the preggy moms words of wisdom.
So it was a team effort to put together this baby shower. My mom and I worked very well with one another. We usually do. We have similar tastes and she never gets stressed when it comes to hosting parties and events which is great because I can get frazzled when things go awry. She, on the other hand, just floats around in her happiness and finds creative solutions when something goes wrong.
I took care of the decor and food preparation and she invited the guests and asked them to share their insights on motherhood.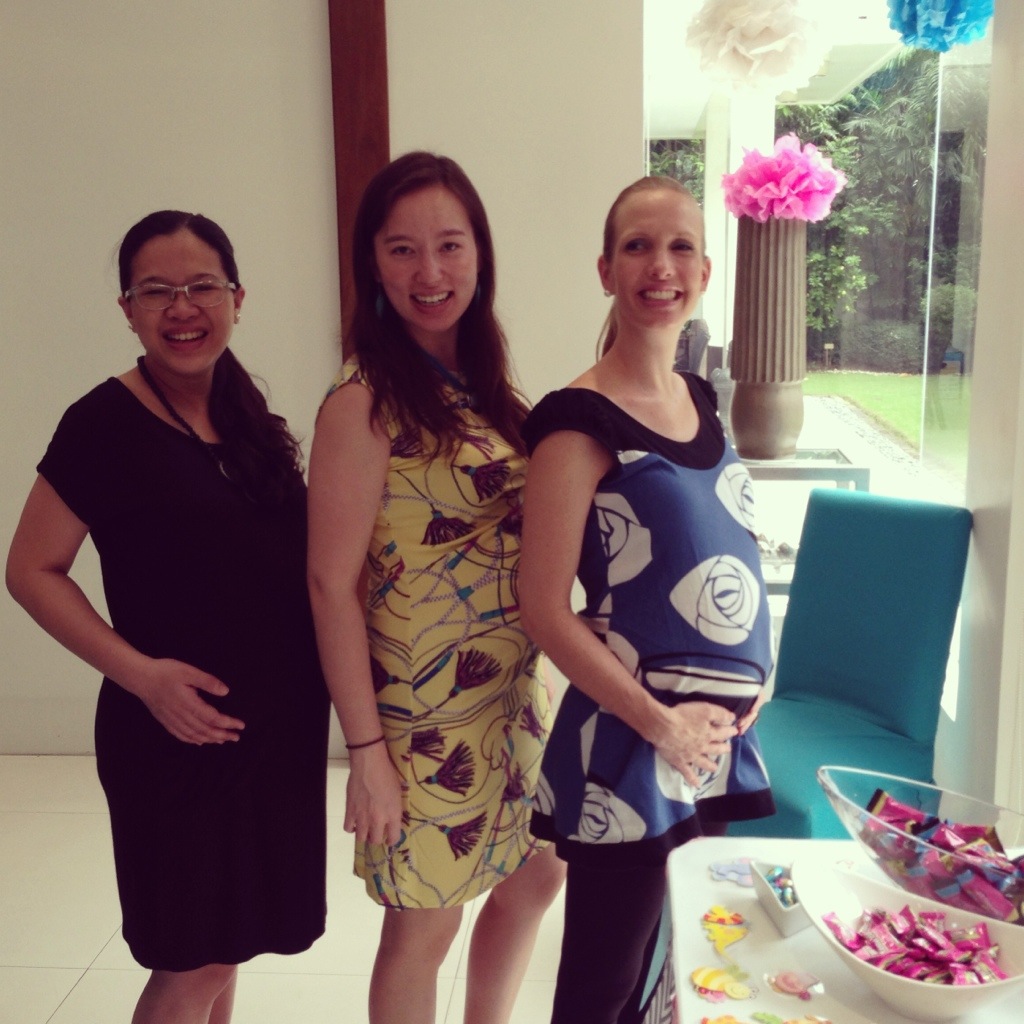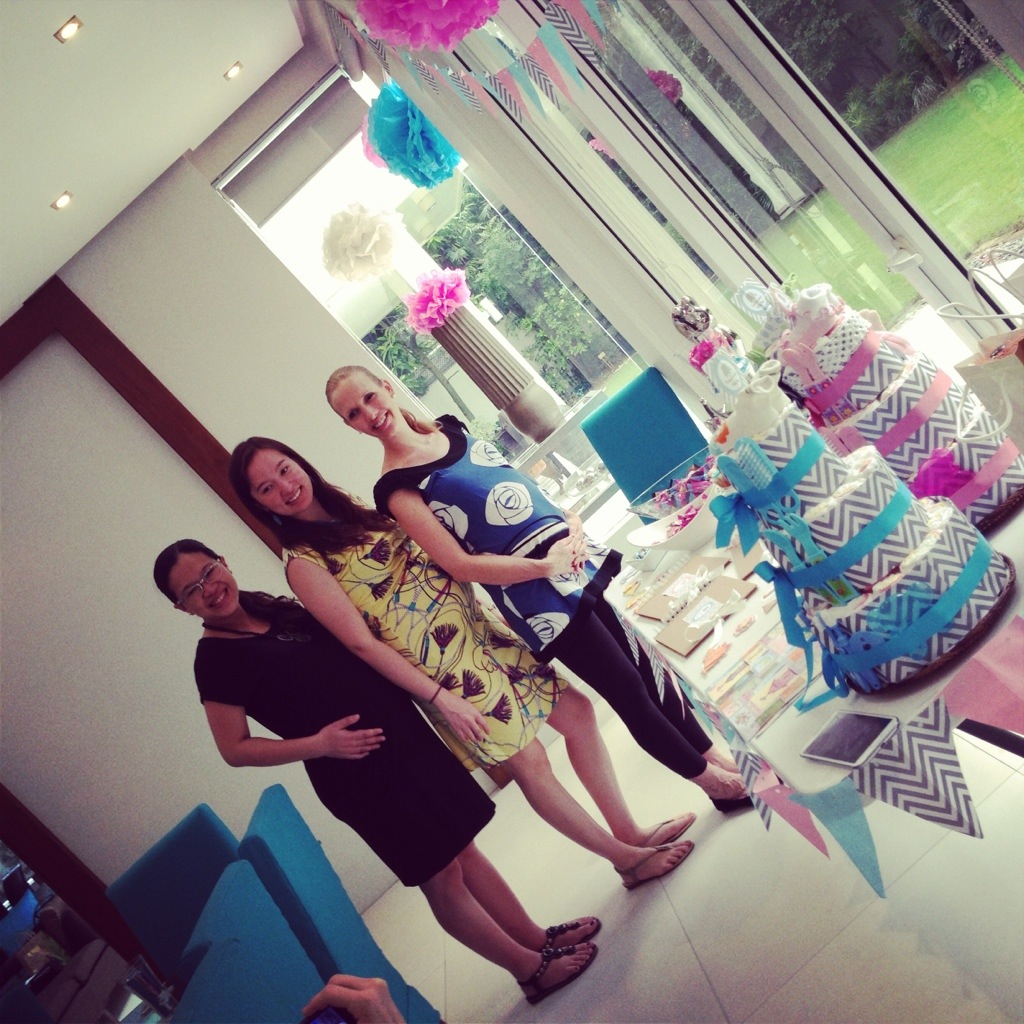 I thank God that I live in the Philippines because I could hand off Catalina to her yaya when I had to decorate and cook. Here is the pink and blue theme for a baby girl and two baby boys…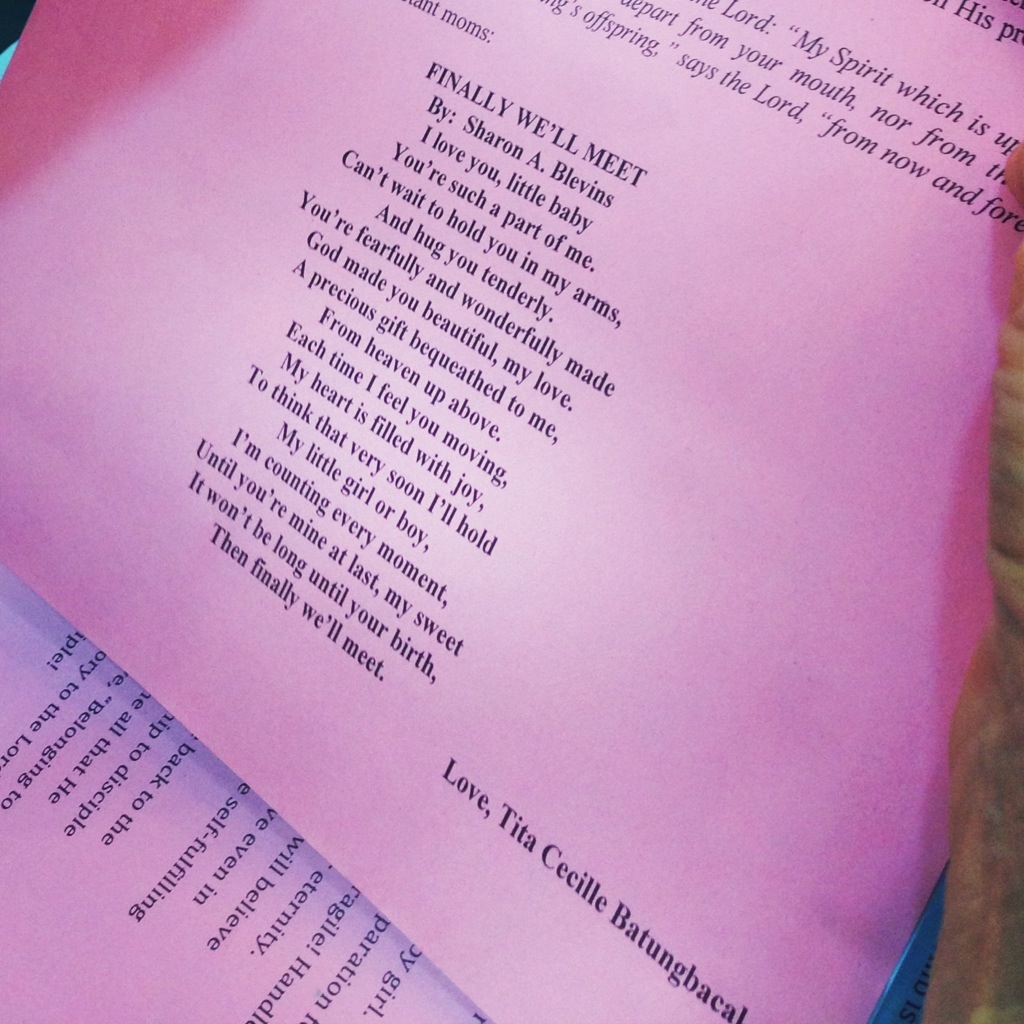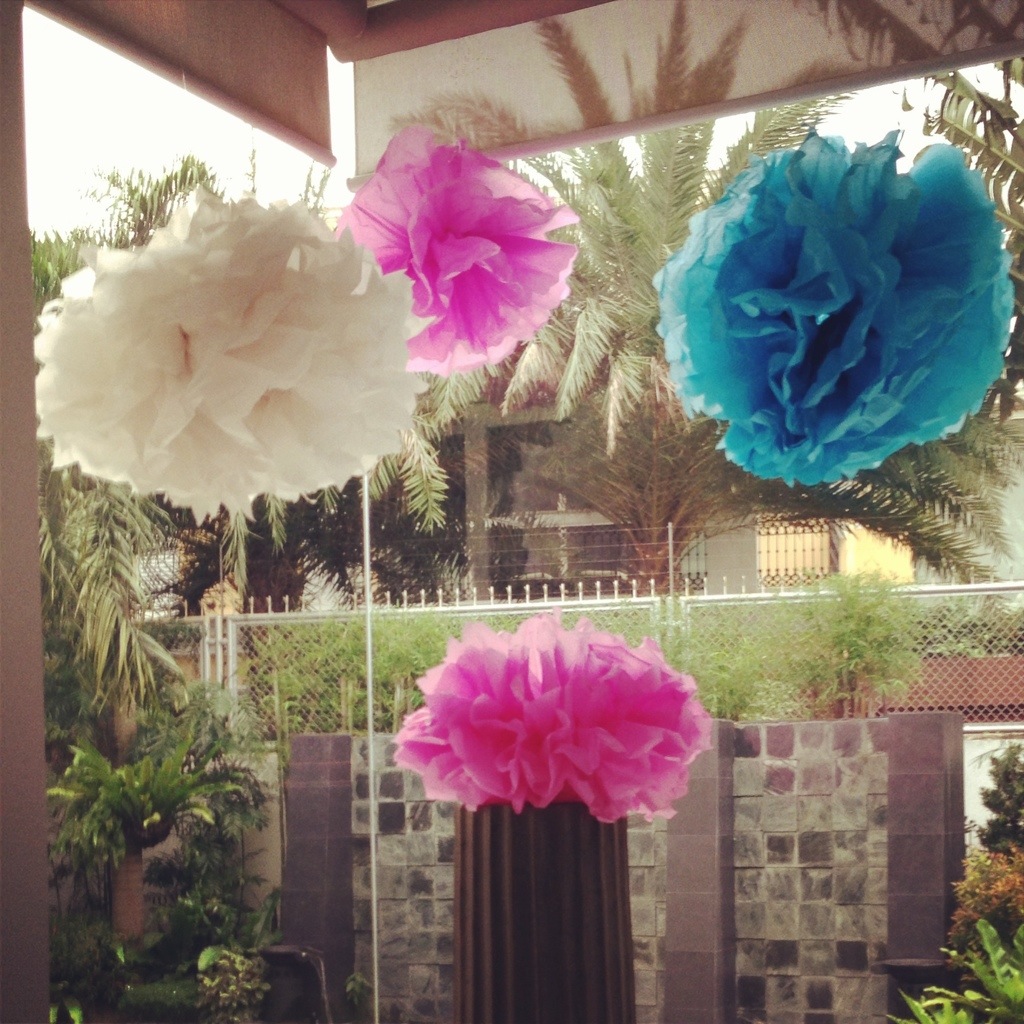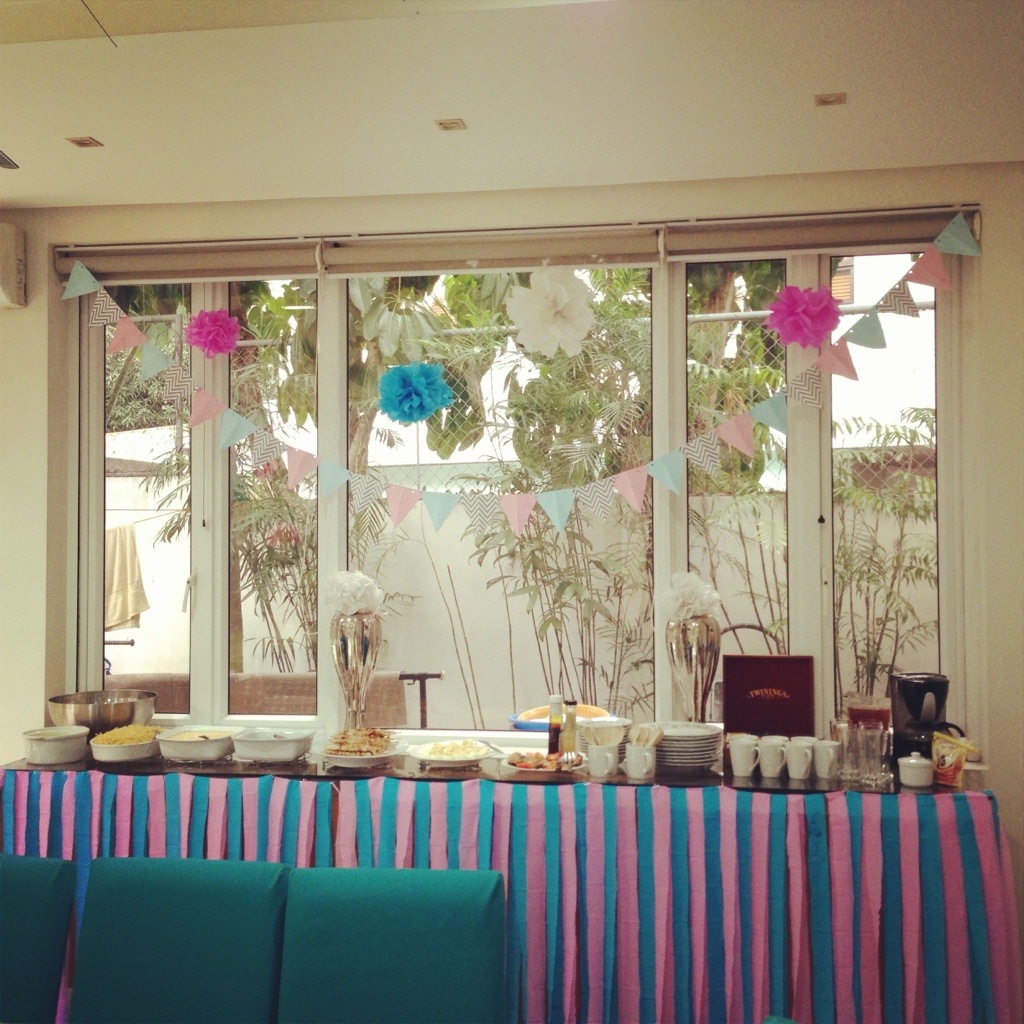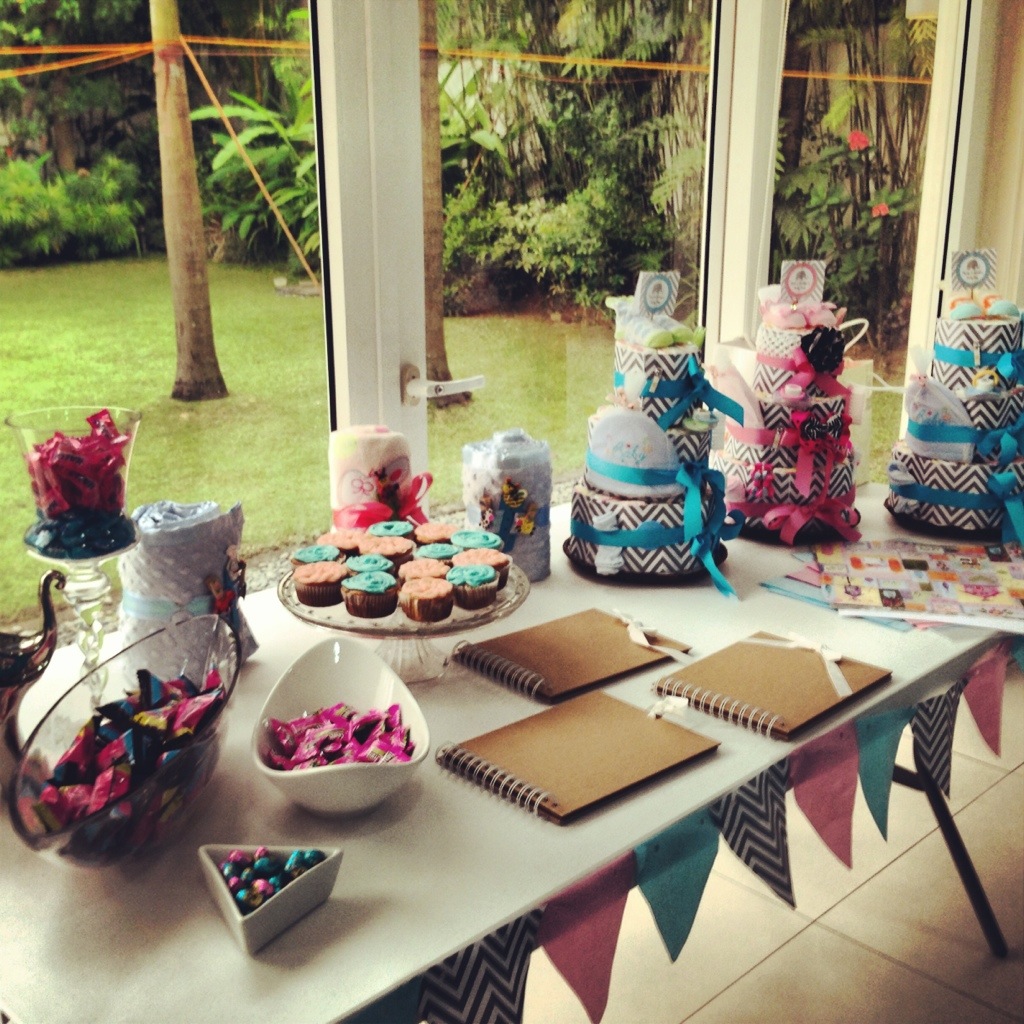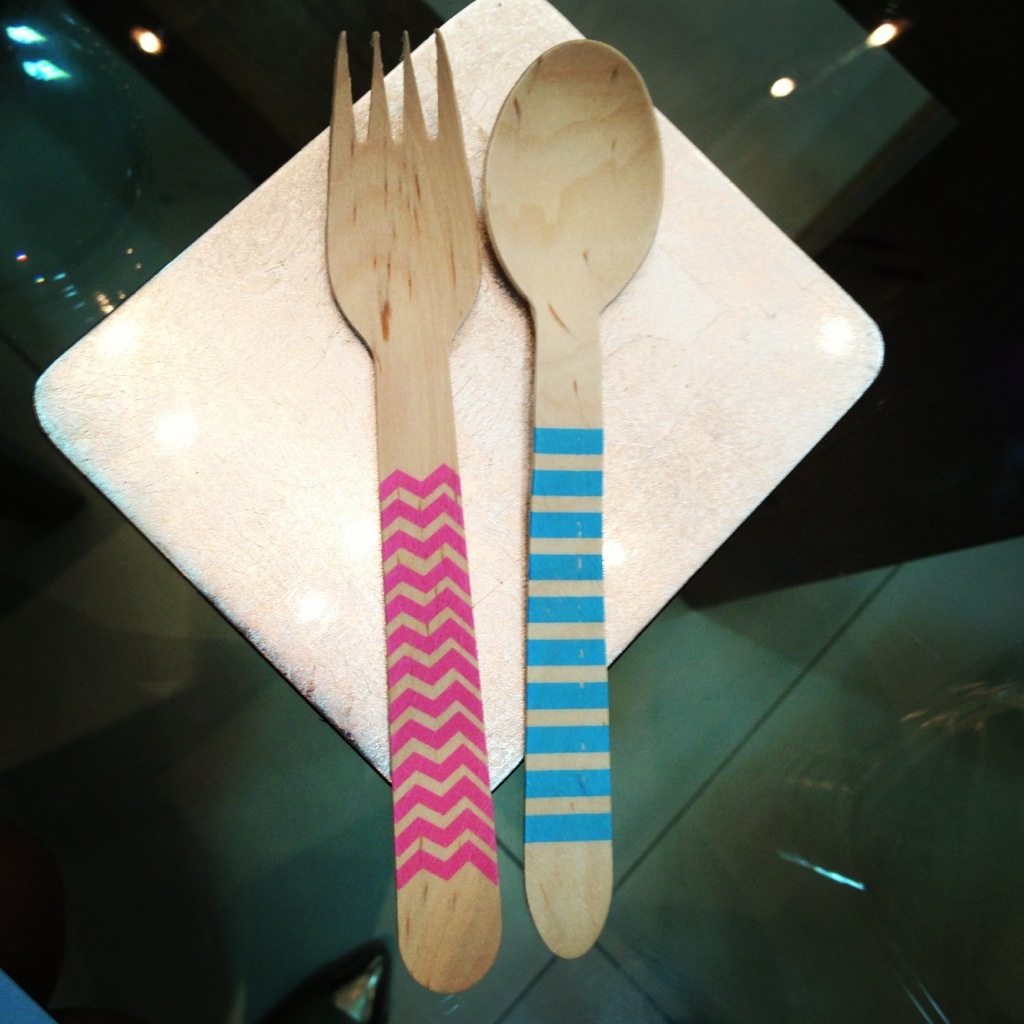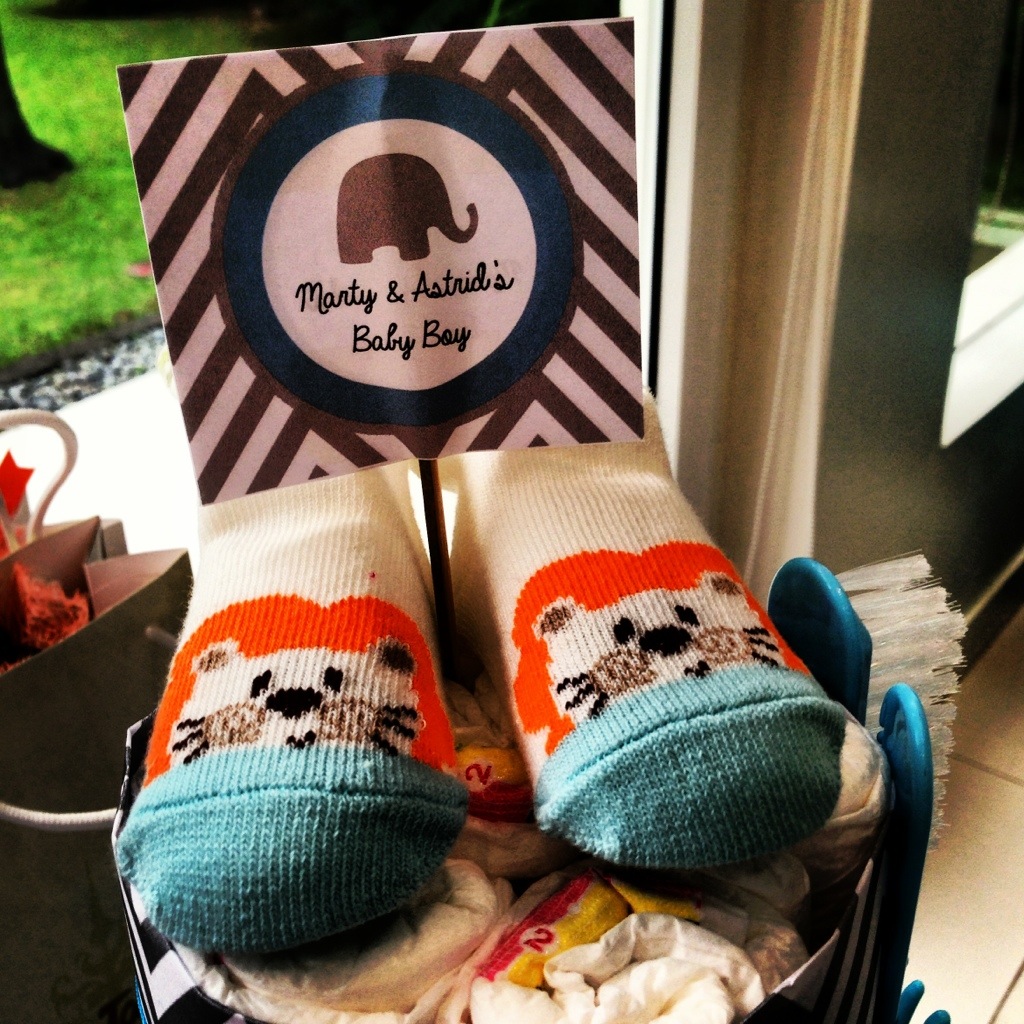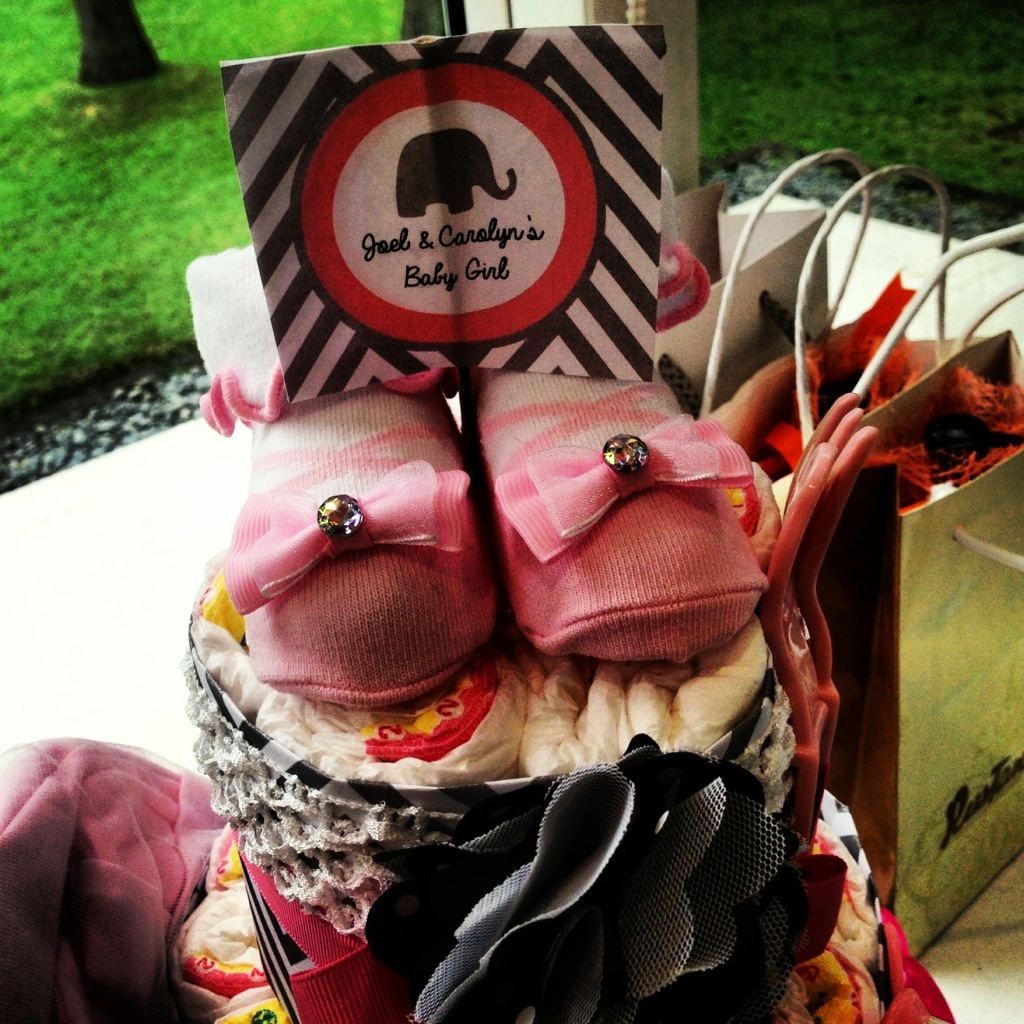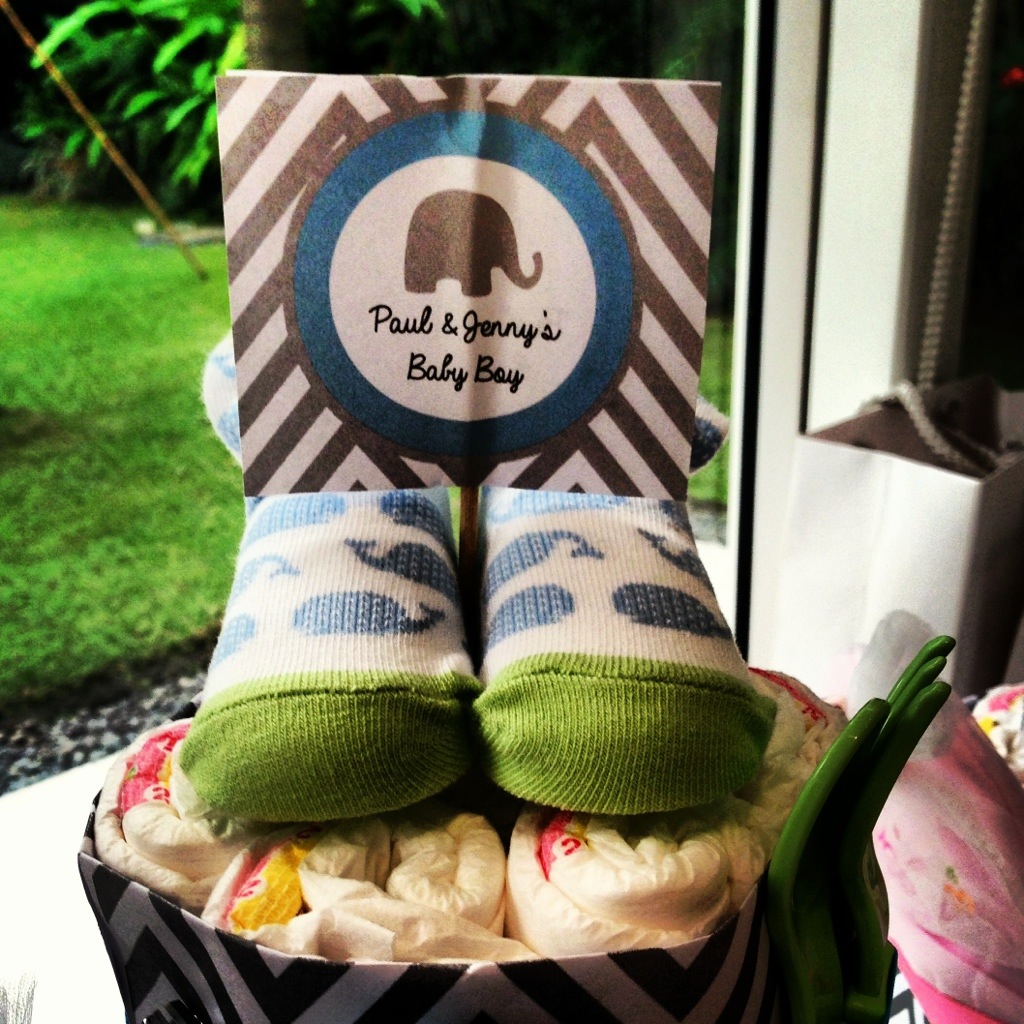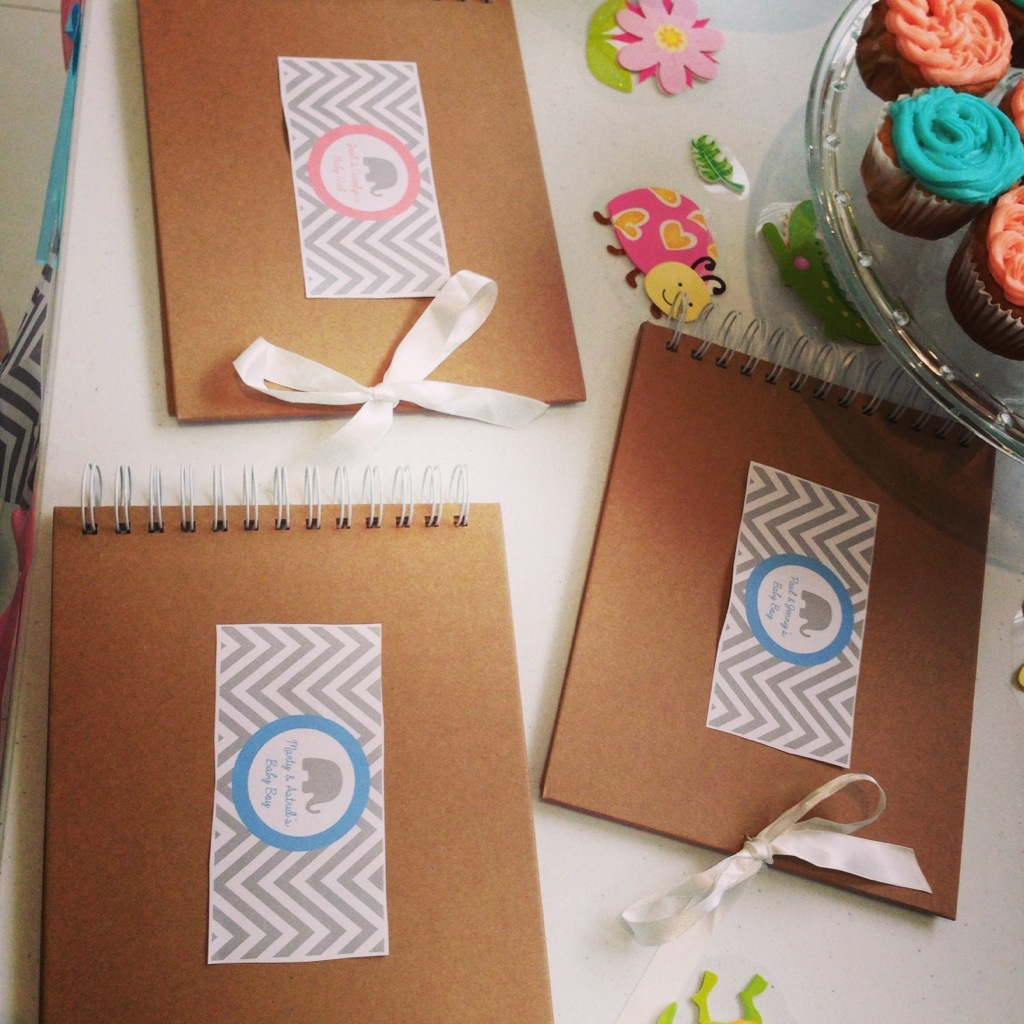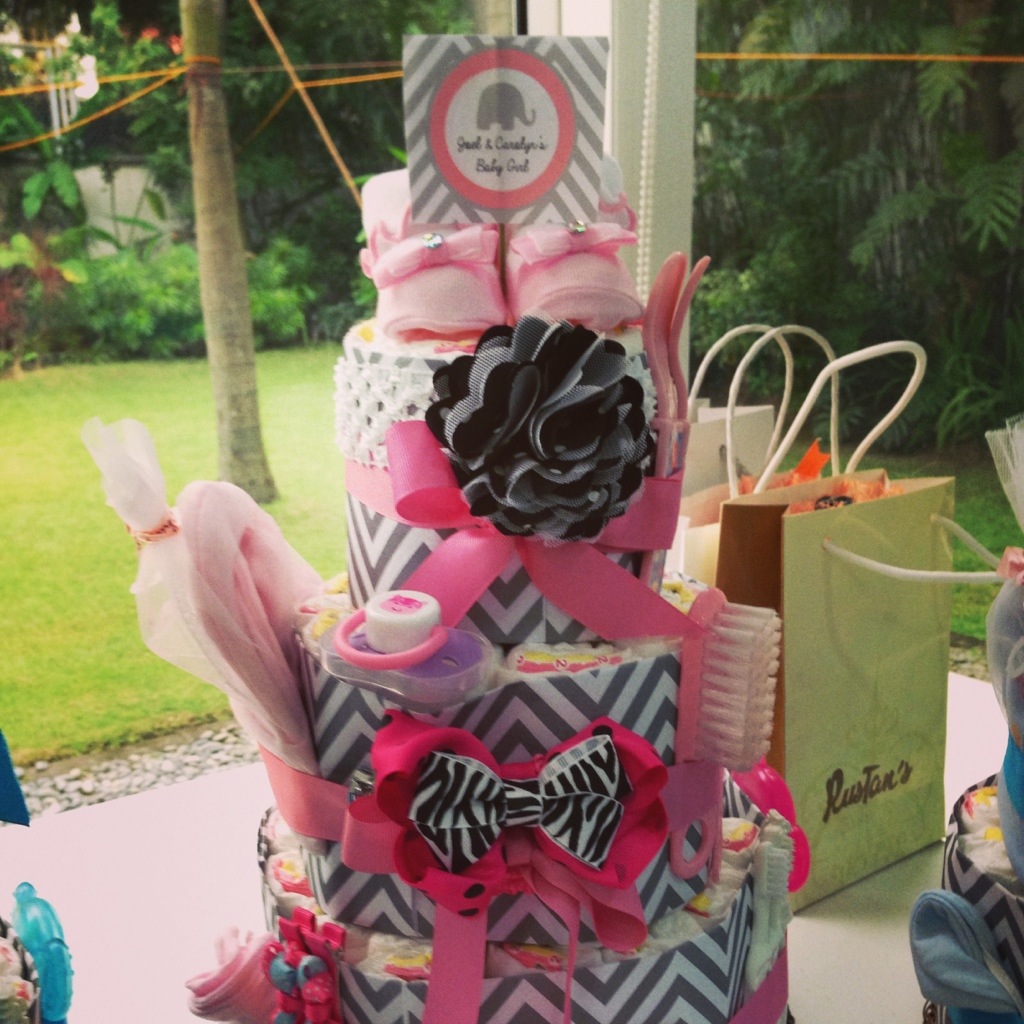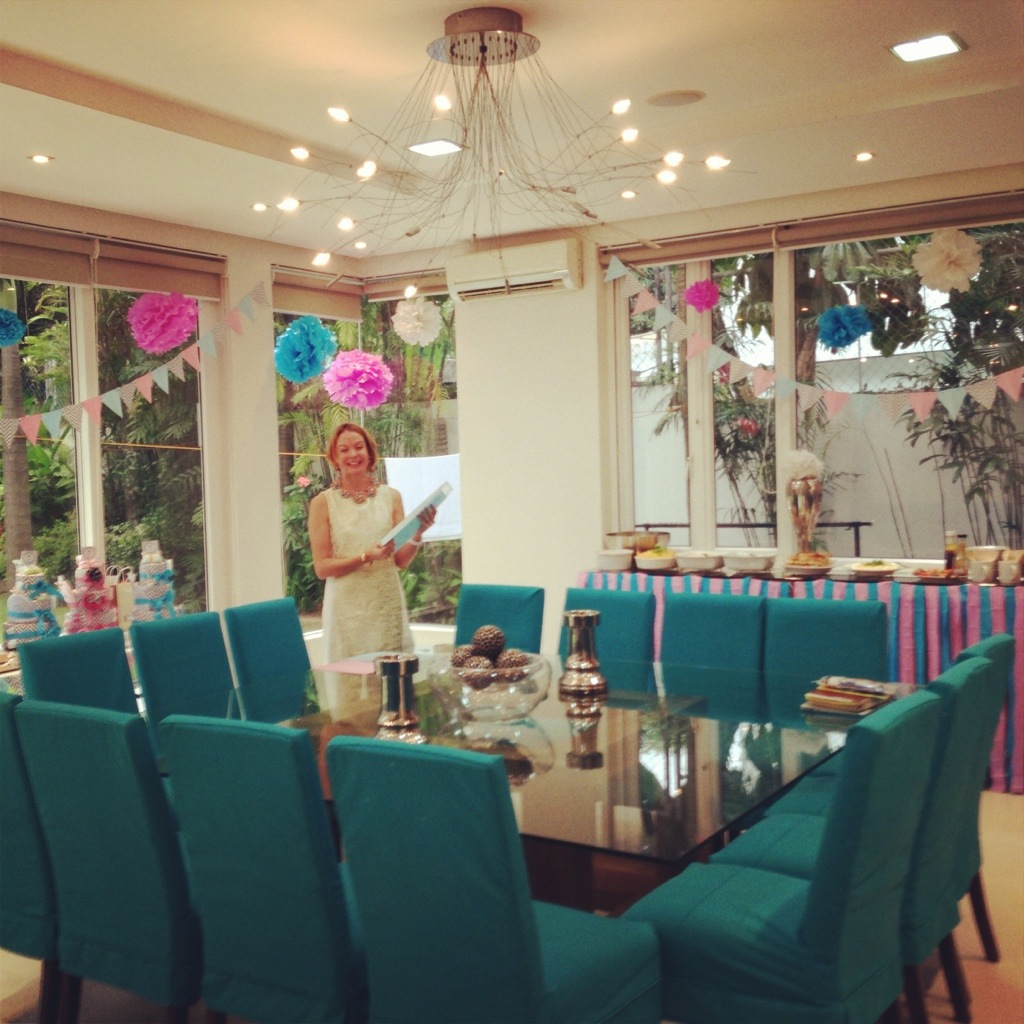 Menu:
– Mixed Green Salad with Mangoes,
Apples and caramelized walnuts.
– Deviled eggs
– Pumpkin Soup
– Pasta Carbonara
– Grilled Rosemary Ranch Chicken on skewers
– Homemade Fruit Tea
– Cupcakes