Edan, our second, is 7. So he has a number of baby teeth on their way out. I pulled one a few weeks ago. Edric was jealous that I did it. He wanted the honor of pulling it out himself. But I couldn't help it. The thing was practically dangling at a 45 degree angle. It was much too tempting not to pop that sucker out and that's exactly what I did. I pushed down on it really fast with my thumb and it came right off. Edan was too stunned to realize there was any pain. I was so looking forward to pulling out his other teeth but they weren't quite ready.
Two weeks later another baby tooth was just barely hanging on. We were in a lighting store at a home depot when Edan showed me how loose it was.
"Do you want me to pull it out? I can do it right now."
Edan stopped me, "Daddy said he is going to do it."
I tried to bargain with Edric for the opportunity to since I had done it so successfully the last time but he wouldn't budge. "Nope, I am doing it." He was adamant and confident.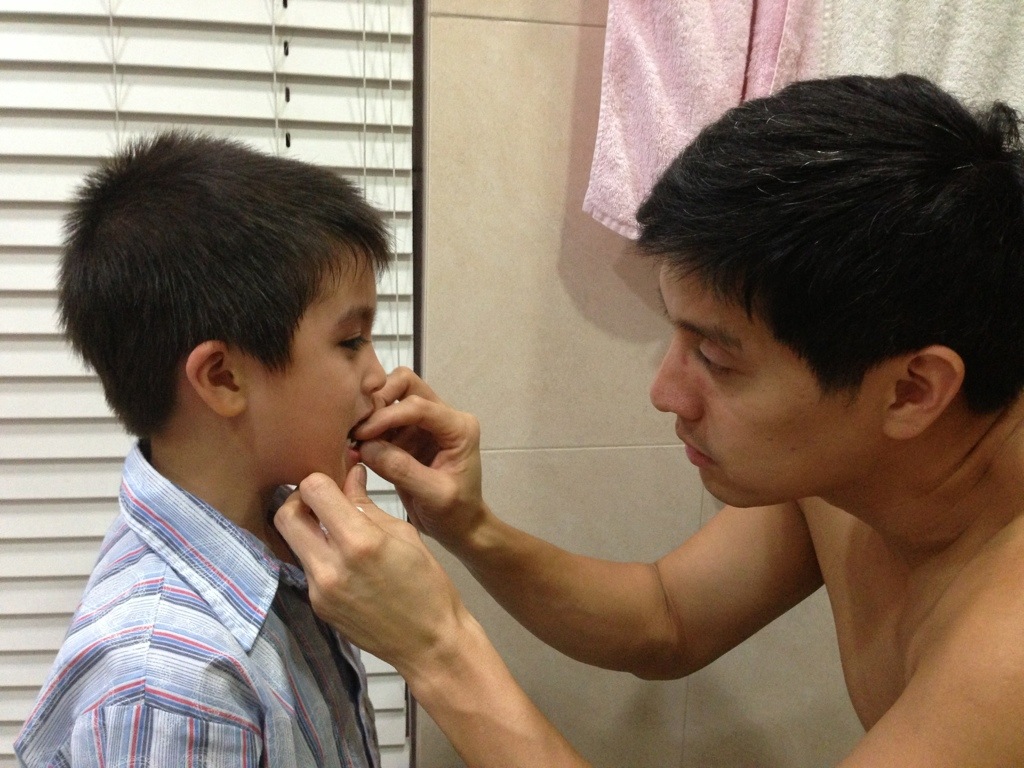 Okay, okay. We got home and Edric brought Edan to our bathroom. With Edan facing him he proceeded to pull on the tooth with a tissue. A tissue?! My thoughts were, You've got to be kidding me. That isn't going to work.
He spent about five minutes toiling over how to do it and using the tissue without success. Edan was feeling very stressed and on the verge of tears. I really really wanted to say, "Can I please take over, that's not the way to do it. I know what to do. Just let me do it."
But I couldn't defame Edric in front of the kids. Some of them were watching in suspense and Edan believed that Edric could do it. He was terrified but he trusted his dad. So I stood aside but discreetly suggested that he could flick the tooth downwards with his thumb and it would probably come out really fast.
He gave my suggestion a try and the tooth didn't resist at all. The root was so worn down it just popped out. Edan was so happy and relieved. Whew. So was I!
Edric pulled me aside and asked, "How did you know that would work?"
"Really? You have never done it that way before? I pulled out my own teeth that way when I was a kid."
"I have never pulled out a tooth!"
"Seriously?! You have never pulled out even your own teeth?!"
"Nope. In fact I was getting pretty stressed and nervous trying to pull out Edan's!"
No wonder why he was trying to grip the tooth with a tissue initially and attempting to pull it upwards! He could have at least thought of using pliers!
Well, looking back I am glad that he still came out the hero in all this. The kids were impressed at how he eventually got it out.
It may seem like such a small thing but our kids are watching us all the time. They observe the way Edric and I relate to one another as husband and wife. We try to respect one another in front of the kids because we also ask them to respect us. So when he has greater insight or perspective on a matter and vice versa, we will correct in private or give suggestions in a way that doesn't make each another look inferior or incapable (as much as possible). We support each other's roles and affirm them. In this instance, I stepped aside to let Edric be the man, especially given the fact that getting their teeth pulled is pretty terrifying for our kids. So
I wanted them to be confident that he could definitely do it. I wanted them, especially Edan who is going to be losing a lot more, to trust his dad.
And…well the added bonus is he REALLY DOES know how to pull out a tooth efficiently now!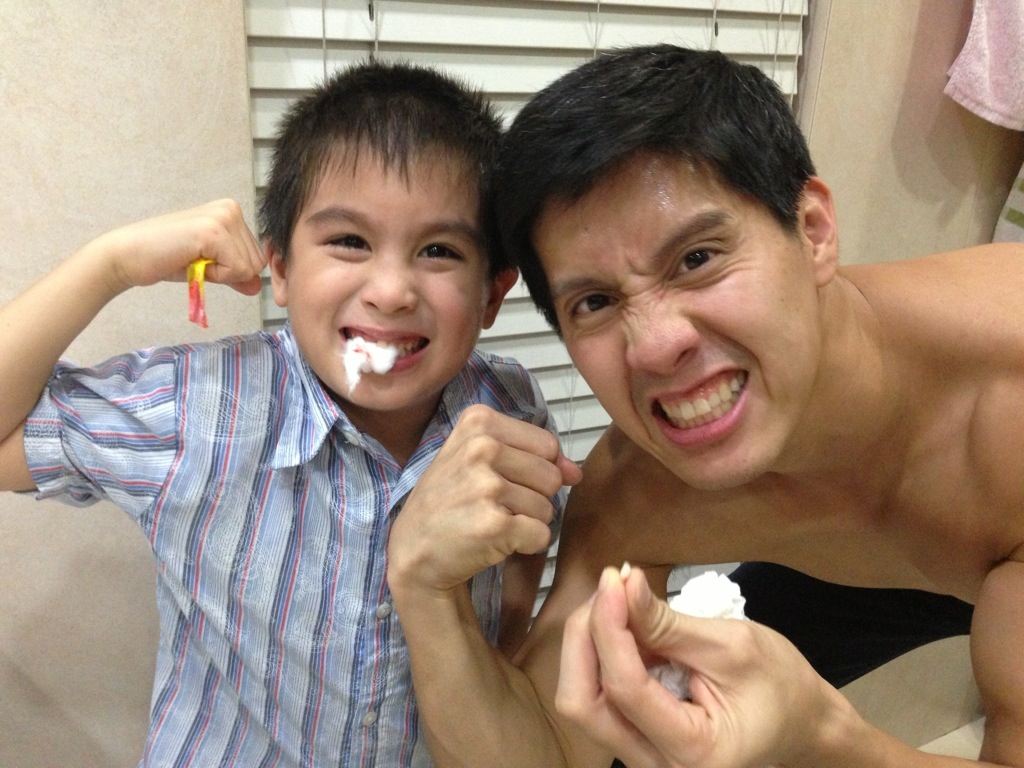 In a marriage, we must help one another improve but not in a hostile take-over manner. Nobody is perfect. A husband and wife both need each other to become better, but it should be done in a positive manner, and not in a way that makes each other bitter because they are humiliated or belittled.
Be devoted to one another in brotherly love; give preference to one another in honor; (Romans 12:10 NASB)