Last November, I was asked by a blogger friend, Jane Go of Sugargospice, to write an article for her site. I said yes. But when she told me the deadline for it was December 2, I was like oh dear, bad timing! Edric and I were helping out with a big parenting conference the weekend before the article was due.
However, I had given my word so I told Jane I would follow through. Plus, she was incredibly persistent in a sweet way! Right, Jane?! She wasn't expecting a literary masterpiece anyway. All she needed was a fun and light entry on Christmas in our household. So I finished the write-up just in time and sent it to her.
About two weeks after I turned in my article she got in touch with me. She invited me and my family to join her and her other guest bloggers for dinner at Phoenix Court in The Bellevue Hotel, Alabang. Jane added that Mr. Ryan Chan, Corporate Director for Communications and Marketing had graciously offered to give us all an overnight stay with our families. Alabang was pretty out of town for us Manila peeps. What a treat! Edric and I were really excited!
Mr. Chan was incredibly generous. He gave our family two adjoining rooms, a suite on the 19th floor of the Tower Wing and we were received as Signature Club guests.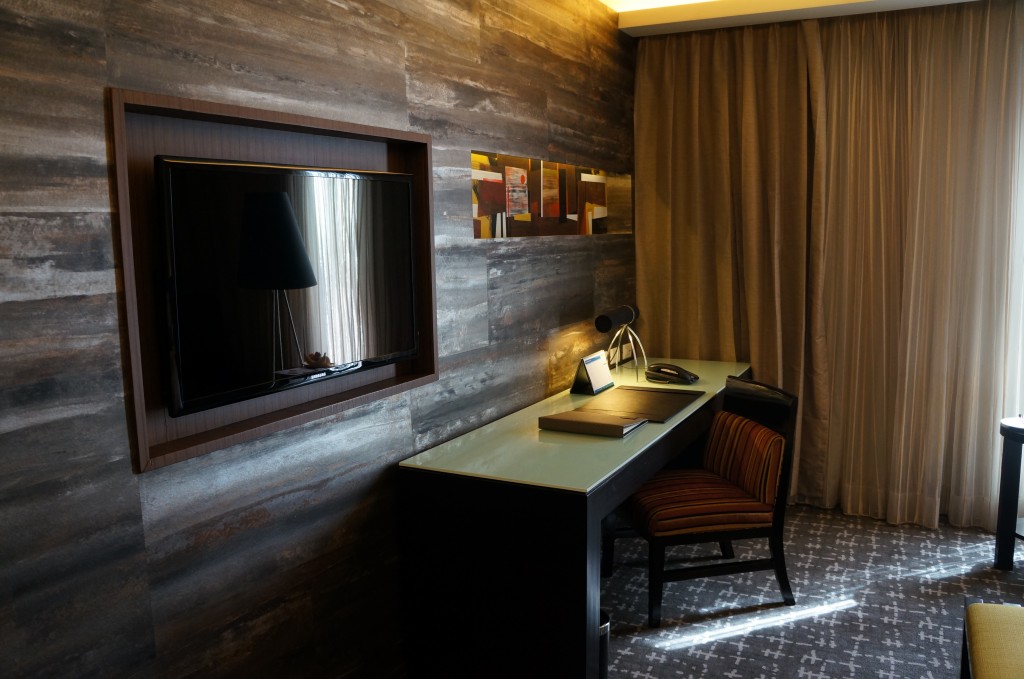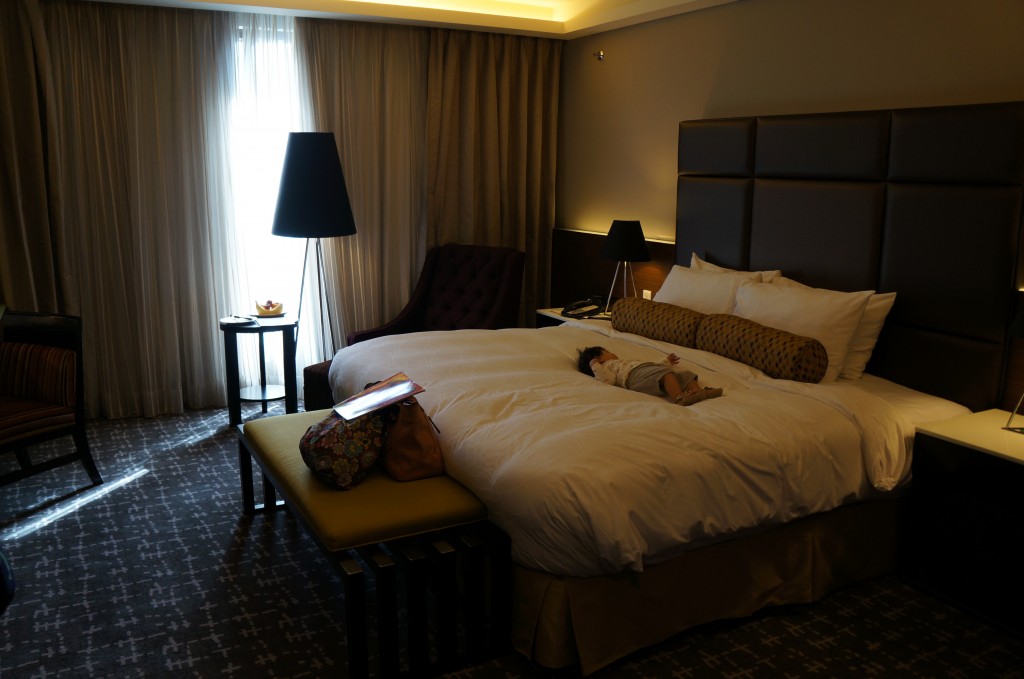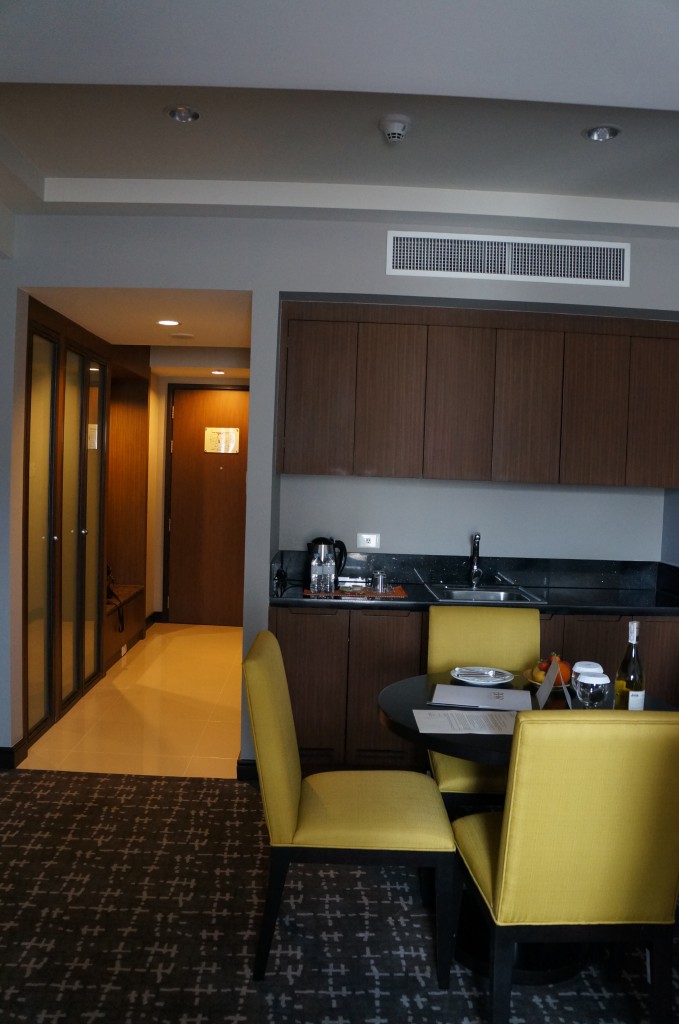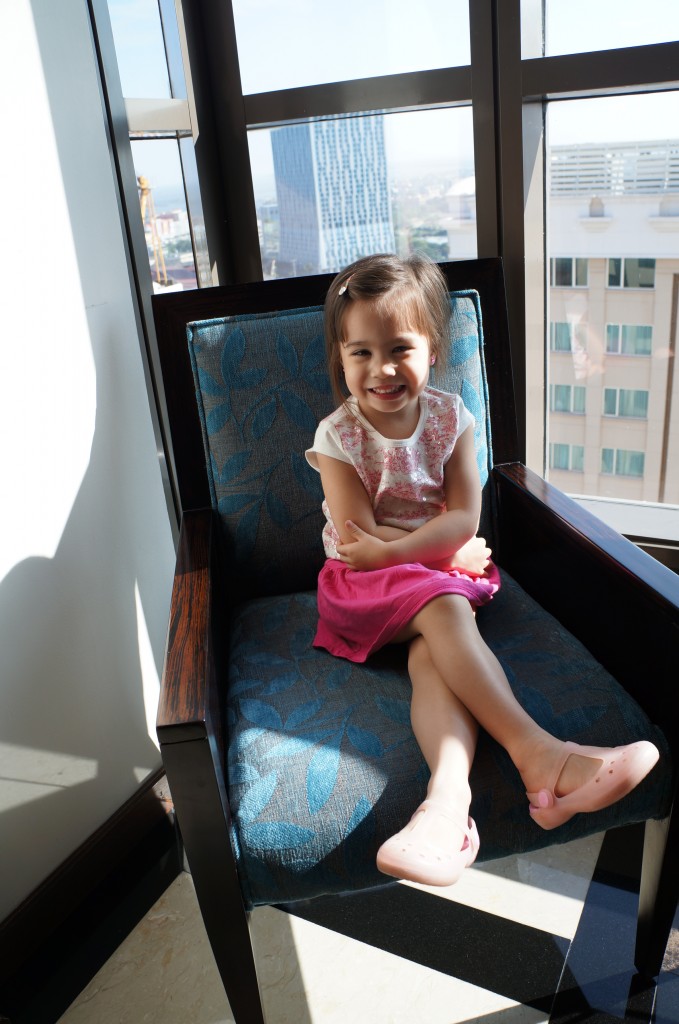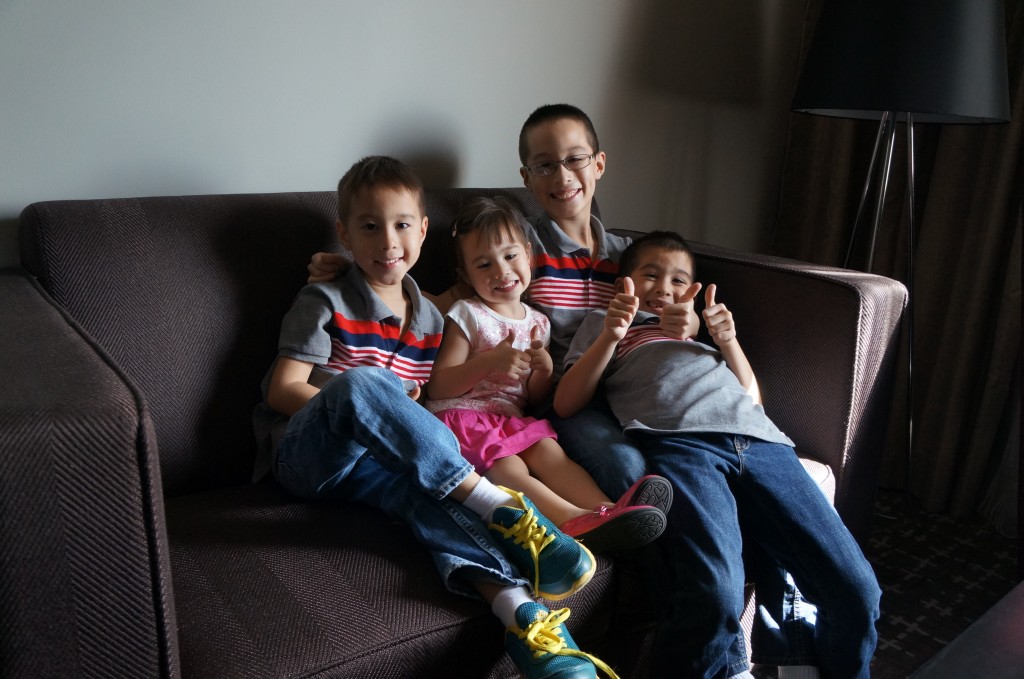 The kids thought it was so fun to have to use a card key to access floors 19 to 21. Simple joys. A special lounge is dedicated to signature club guests with complimentary drinks and hor d'oeuvres provided in the evening. We didn't have time to avail of those but we did enjoy breakfast there the next day. I can imagine how businessmen, businesswomen and VIPs would appreciate the exclusive perks that come with being a Signature Club guest. Checking out, for example, was done on the 21st floor and it was very efficient.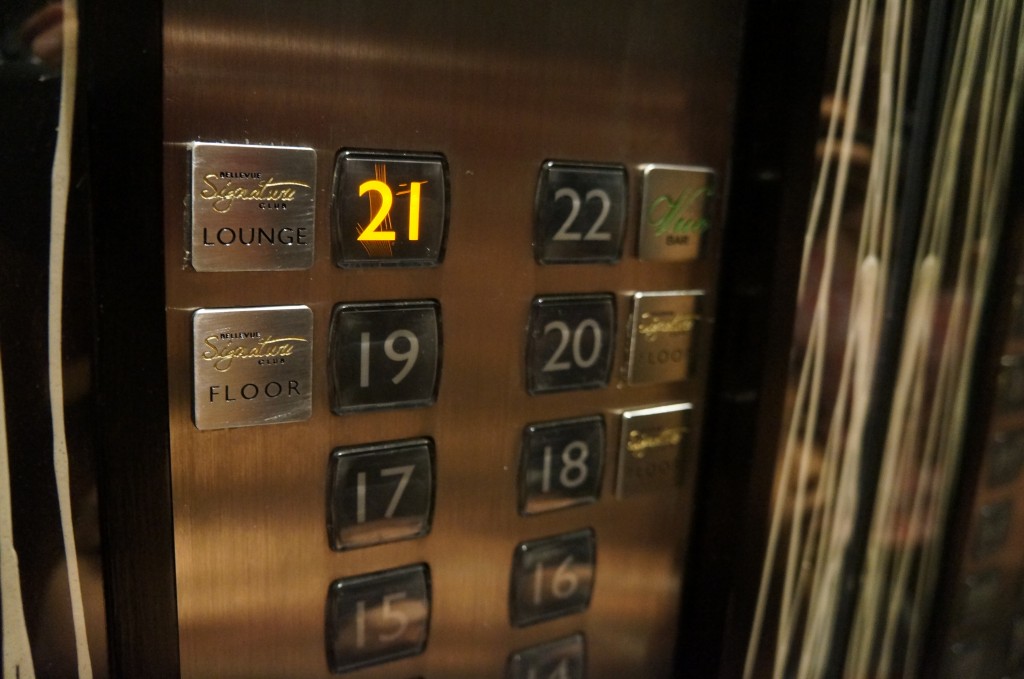 As for the rooms we stayed in…wow! Rooms 1921 and 1922. The kids started squealing with delight when we entered! They threw themselves onto the king-sized beds and made exclamatory statements about how wonderful the rooms were.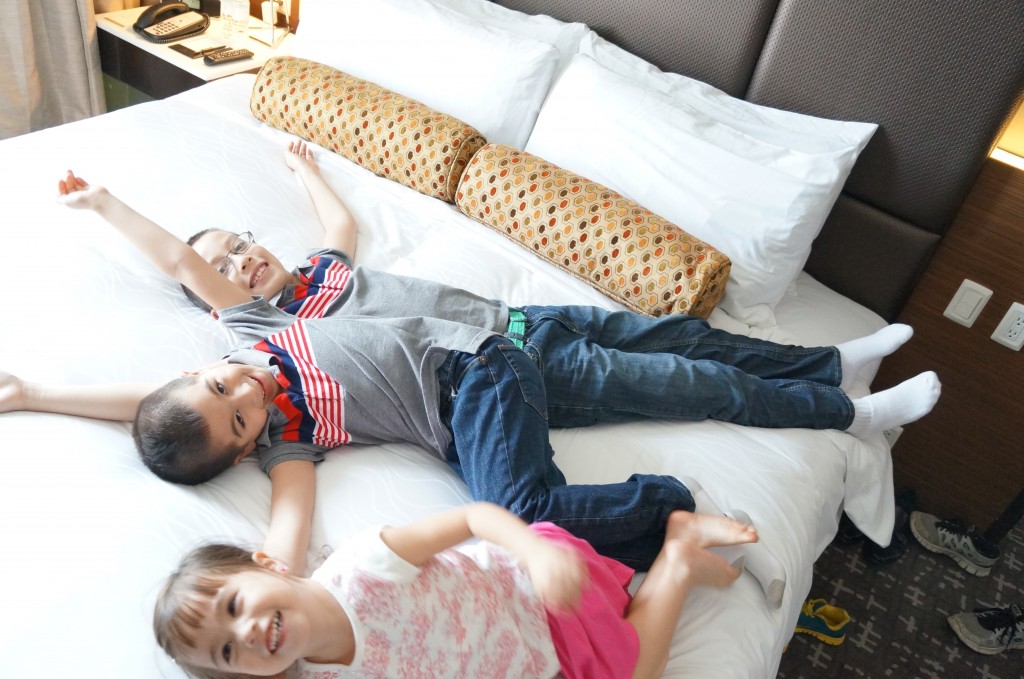 Besides the sophisticated and modern decor which one might expect from a hotel suite, I appreciated all the thoughtful details. There was a personally signed note left on the table and a token gift, two plates of fresh fruits with fat strawberries (which I ate. Yummo), and a bottle of wine for Edric and I to share. The staff were very attentive, too. They were very friendly and eager to make our stay comfortable.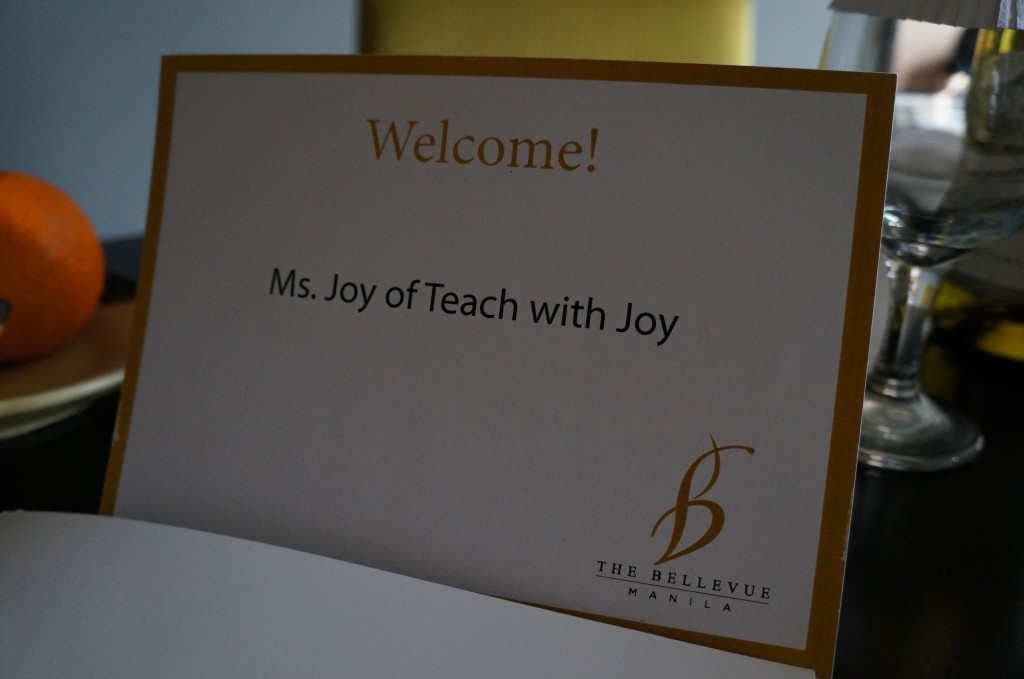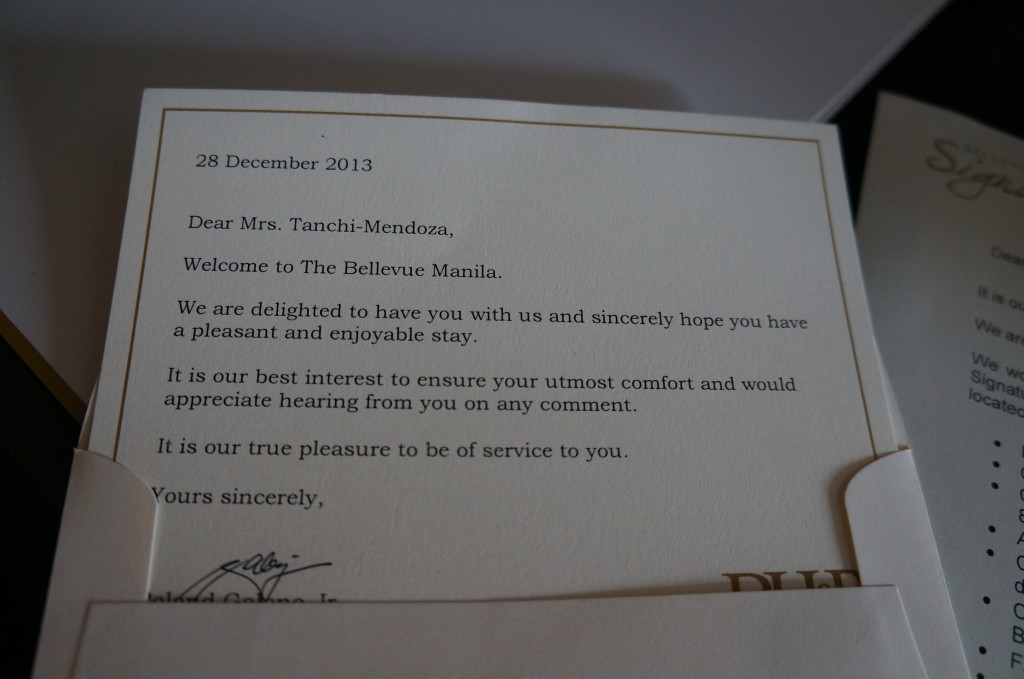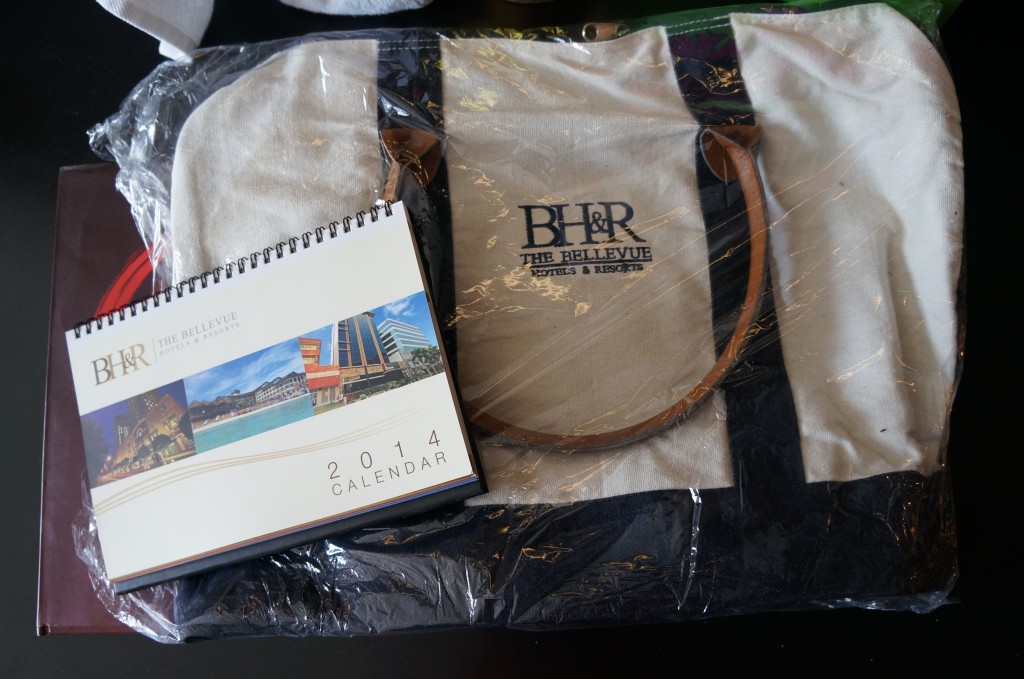 We left for dinner at Phoenix Court (which was amazing!) in a hurry and didn't have time to tidy-up. So, what a pleasant surprise it was to come back to an impeccable room with a re-stocked supply of Acca Kappa bath and beauty products. The kids used up all the shower gel in the afternoon to make their bubble bath!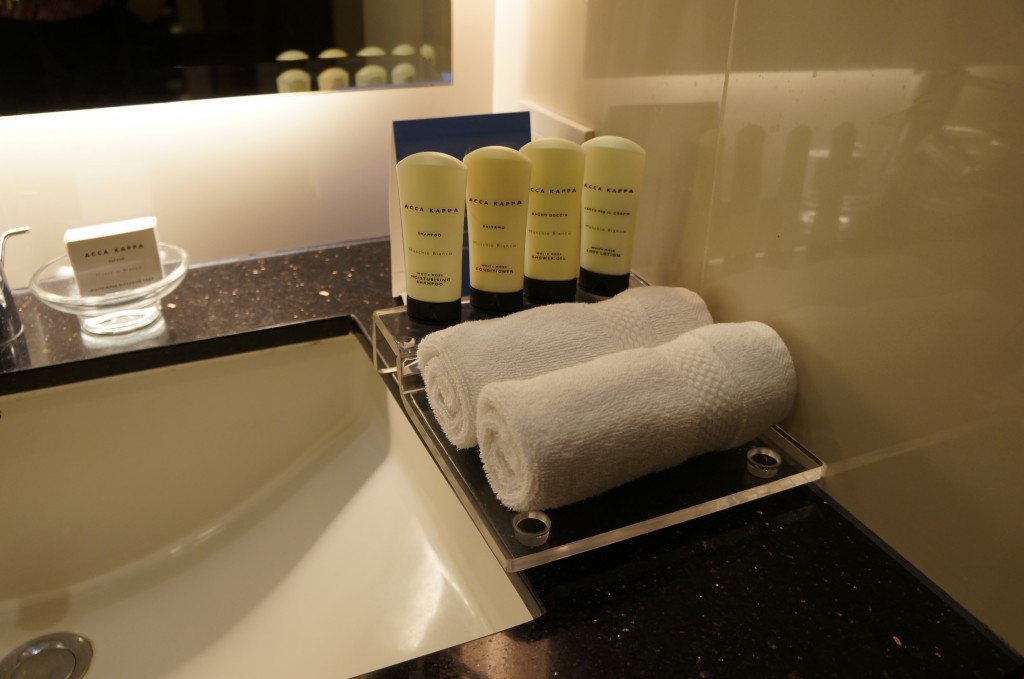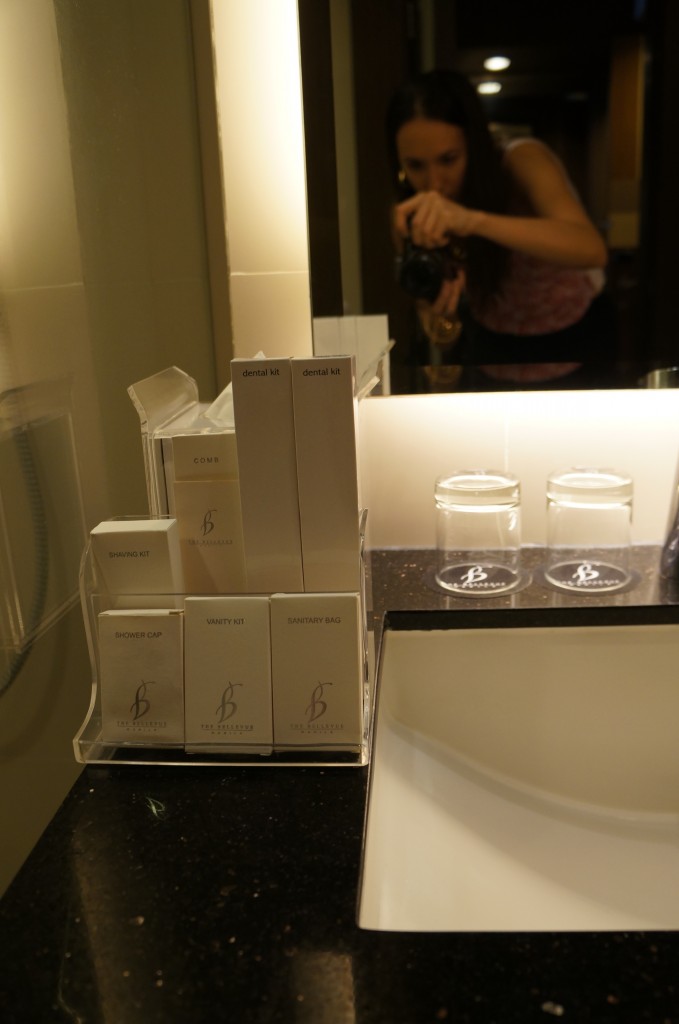 I also appreciated the numerous bottles of complimentary water they provided. As a breastfeeding mom I drink a ton of water so this little item mattered alot. For signature club guests they actually provide complimentary (non-alcoholic) drinks all day.
The great service extended to other areas. When we went down to the Pastry Corner to sample their delicious baked goods, a woman who worked close to the front desk offered to escort us. I asked her for directions but instead of mouthing out instructions she kindly said she would walk us over to it. In fact, she even waited for us while we were chatting with some old friends we ran into. I didn't realize she was still standing there until Edric and I finished conversing with our friends and she let us know that she would be going back to the lobby.
Edric also left one of his white long sleeve shirts in our hotel room. He called the hotel a few days after we had left and they informed him that it had been set aside for him to pick up. Whew, it belongs to his show sponsor so I'm glad he didn't lose it!
My favorite part of the room we stayed in was the bed. I'm thinking of designing one similar to it for our new house. Even Catalina liked it.
She plopped her head on to the spread and stayed there for a while without screaming to be held.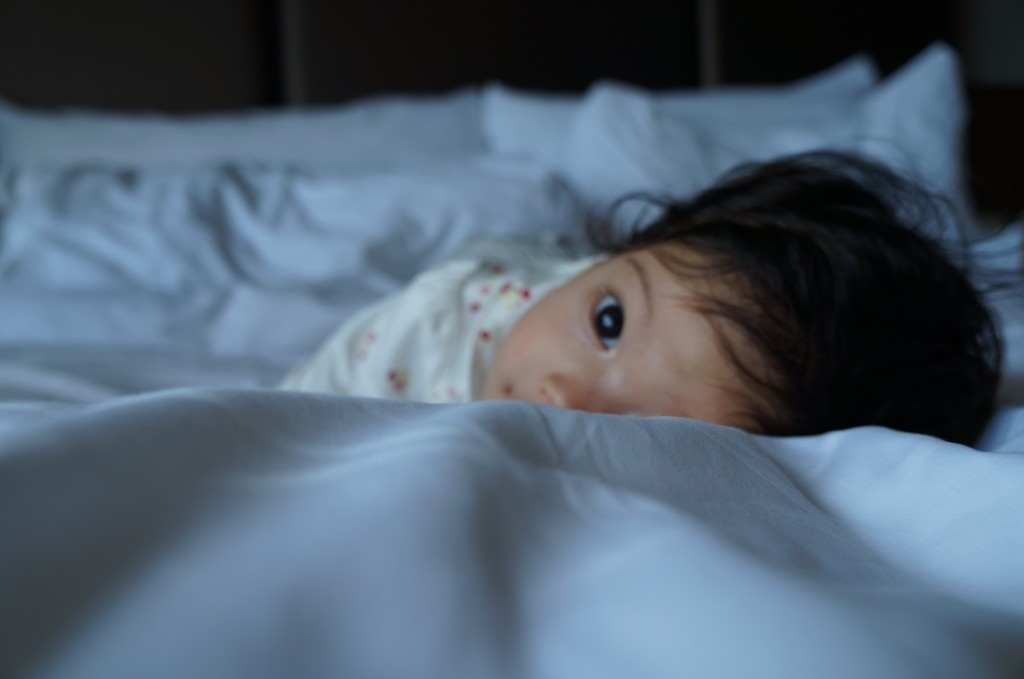 It was very comfortable. I don't remember my dreams that night which means I had deeper sleep! Usually I have three or four weird dreams a night because I get awoken by Catalina so many times.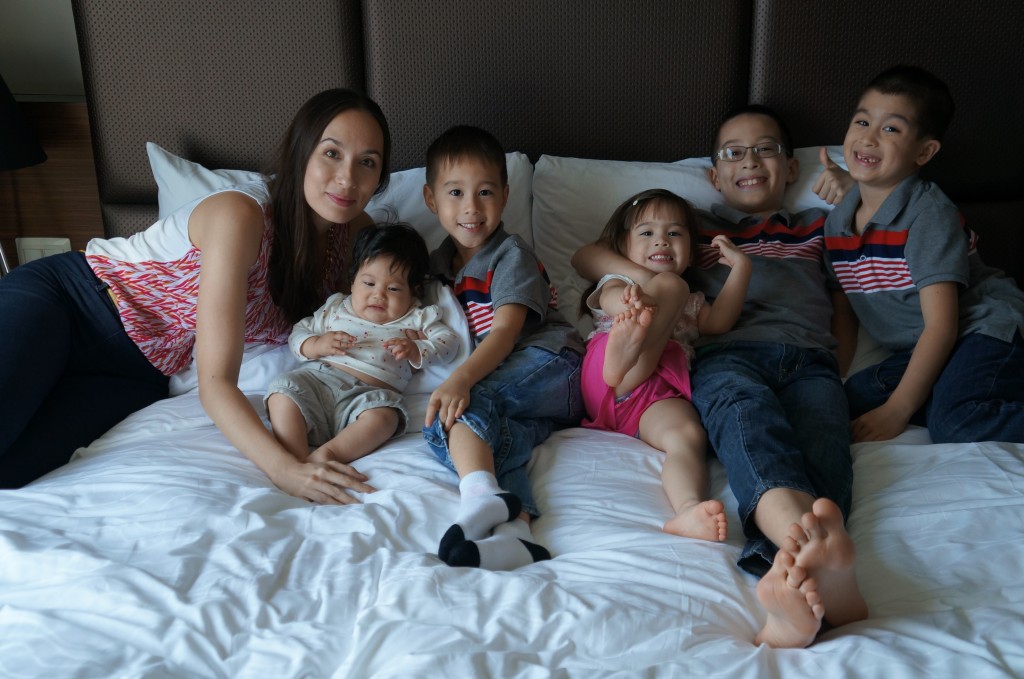 She looks angry here…In fact, when I tickle her, she gets angry! ha ha ha, which makes me want to tickle her more!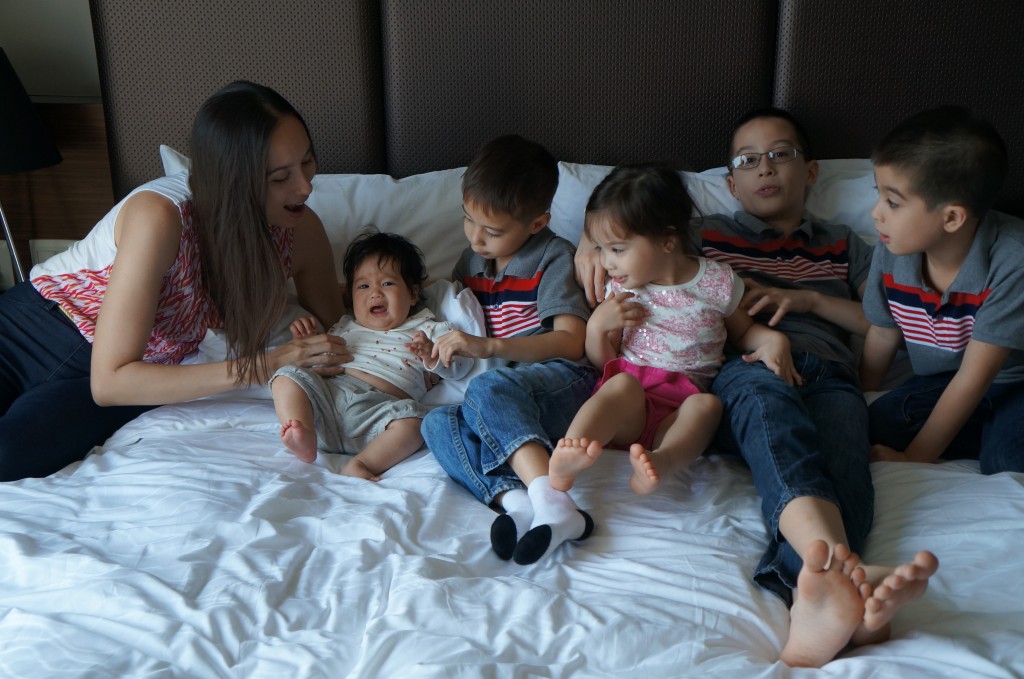 The lounge on the 21st floor offered panoramic views of the city. I liked the feel of this lounge — quiet, fewer guests, lots of natural light, scenic views, and very responsive staff. I preferred it to their Cafe D'Asie. The food was delicious at Cafe D'Asie but it took them a while to refill the buffet stations during lunch. I didn't mind too much because I am not really a buffet kind of gal unless it is a breakfast buffet. A few tasty dishes to choose from and great service are more appealing a combination. That's why I liked the 21st floor.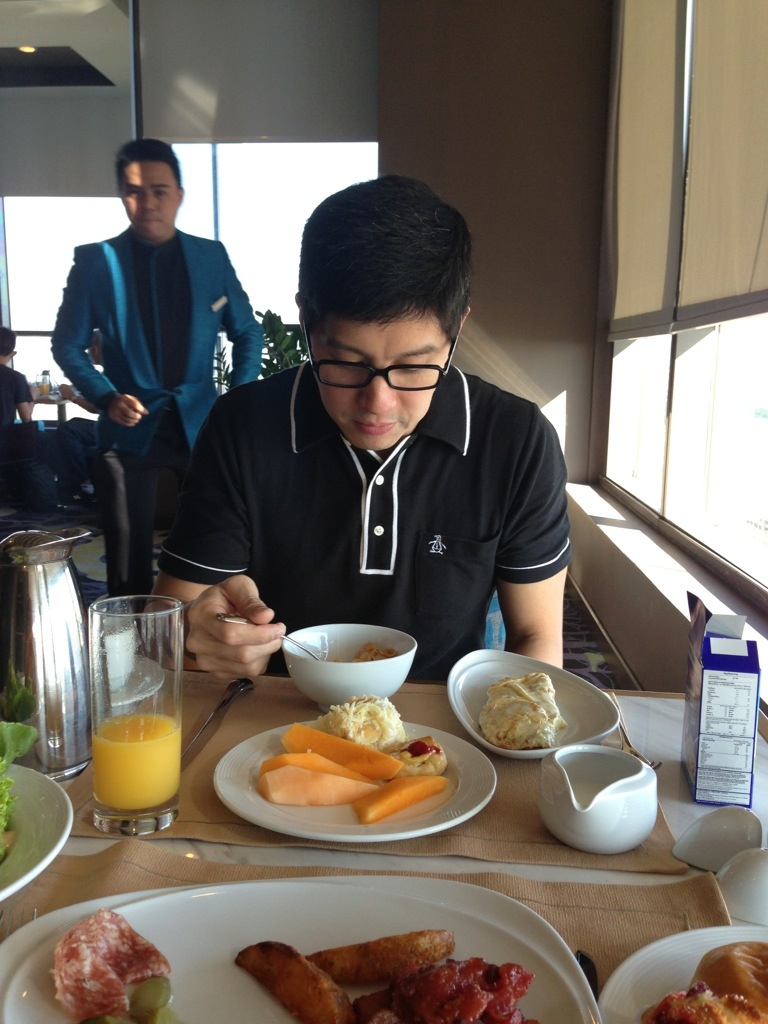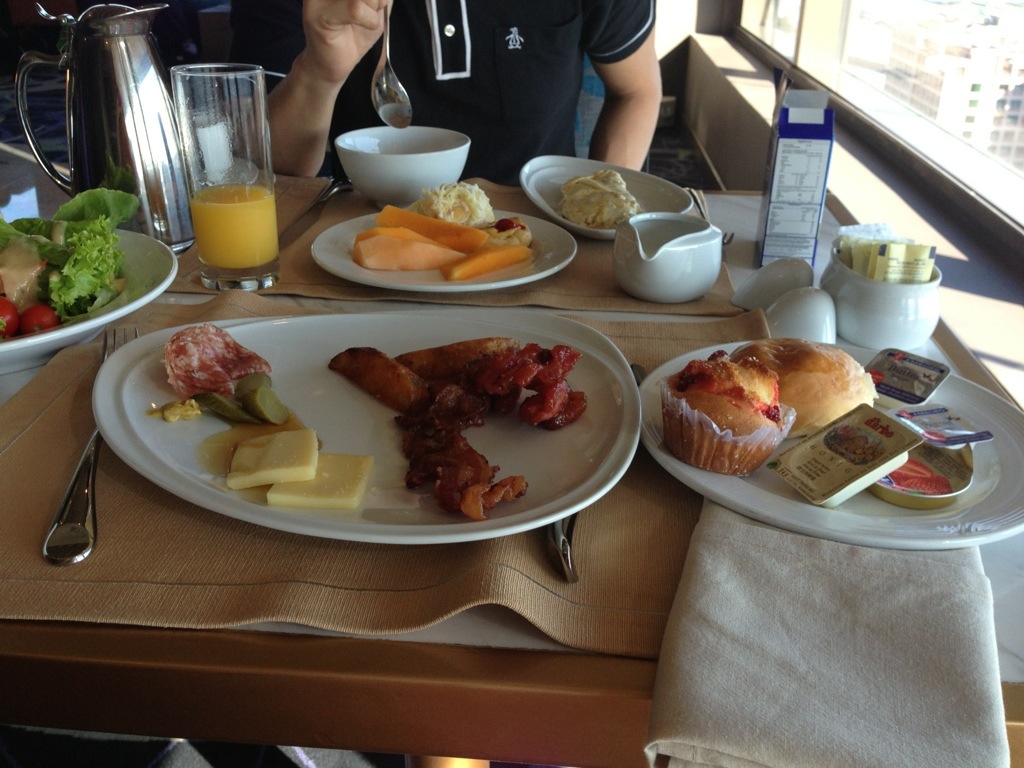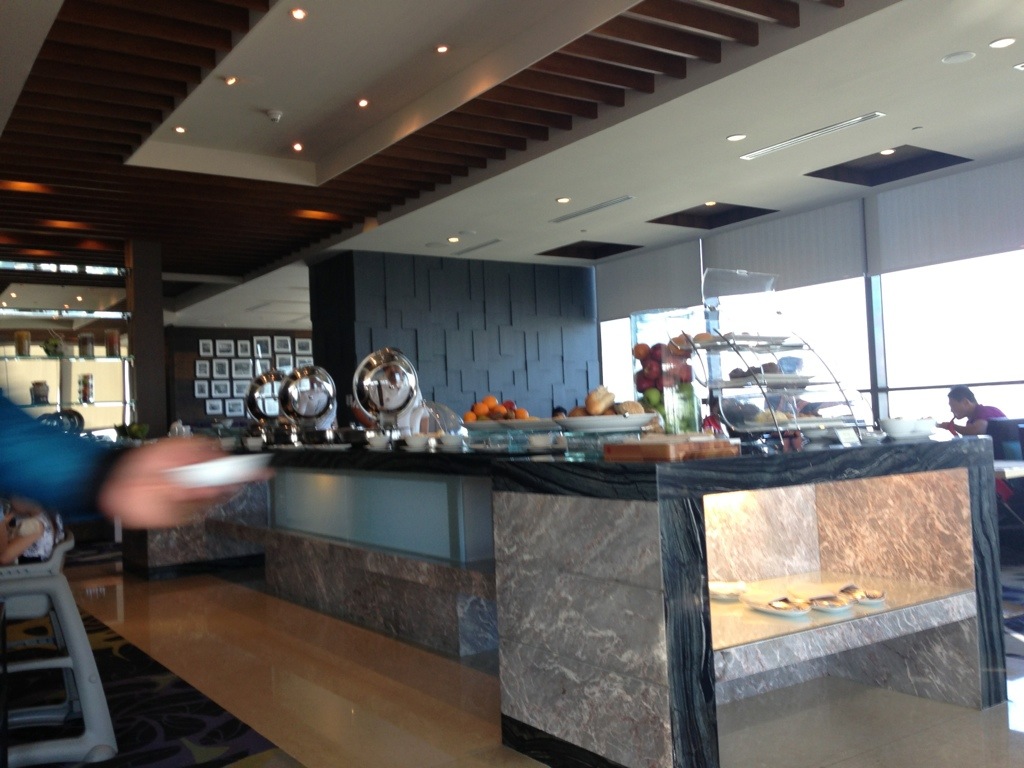 The Continental Breakfast had a spread that was very limited but I liked the meal I ate. Their service was to be applauded. They responded to our requests immediately — eggs cooked in our preferred way. Mine had to be somewhere between soft and hard boiled. The kids wanted omelettes or scrambled eggs. And they also requested pancakes, which they got. The waiter kept asking us if we needed anything and if we were well served. I appreciated his proactive-ness.
My kids had such a great time they didn't want to leave. Edan even cried! I couldn't believe it! My seven year old had become attached to the Bellevue overnight! He felt so badly about leaving he even hid in a corner to sulk. It was very uncharacteristic of him so Edric talked with him afterwards to help him process his feelings and have the right attitude.
Edric told him two things — gratitude and hope. It's okay to feel sad when something you like is taken away or you have to leave an experience behind. But you need to be grateful that you were given the opportunity to enjoy what you had in the first place. Furthermore, it is always good to hope that one day, Lord willing, you may be given the very thing that was taken away or something even better.
I want to apply Edric's lesson to my own circumstance. I am so grateful that we were given the night's stay at Bellevue and treated to three huge meals. (Unfortunately I gained weight. I know this because my pants are tighter. Ack.) It was also a privilege to interact with other writers whom we shared dinner with at Phoenix Court. Anton Diaz of Our Awesome Planet, Didi Tiu of CanDishhh Tales, Franny Ang of Frannywanny, Michelle Martinez of Mrs. Martinez's Raves & Rants, Richie Zamora of The Pickiest Eater, Rowena Wendy Lei of Animetric's World, and Sumi Go of The Purple Doll.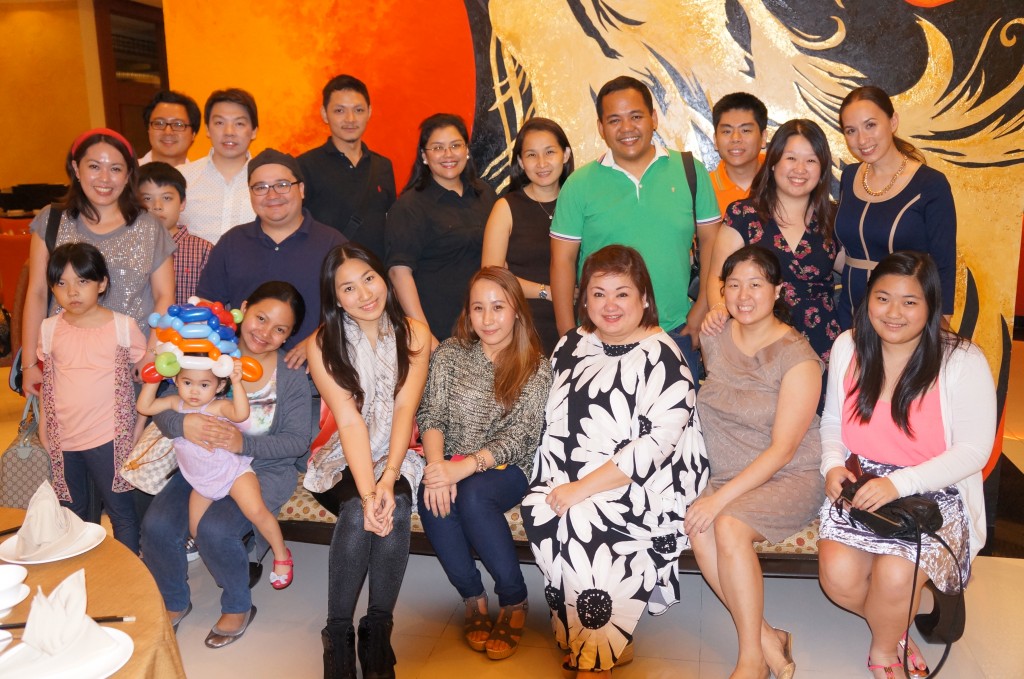 Because I don't attend a lot of events, I am not very in the know about the blogosphere. In fact, I'm not very useful as a food critic, entertainment junkie, world traveler, or tech expert. But I learned a lot from tips shared by seasoned bloggers who sat at the same table we did. Of course, I got to know Jane and her family better which was wonderful…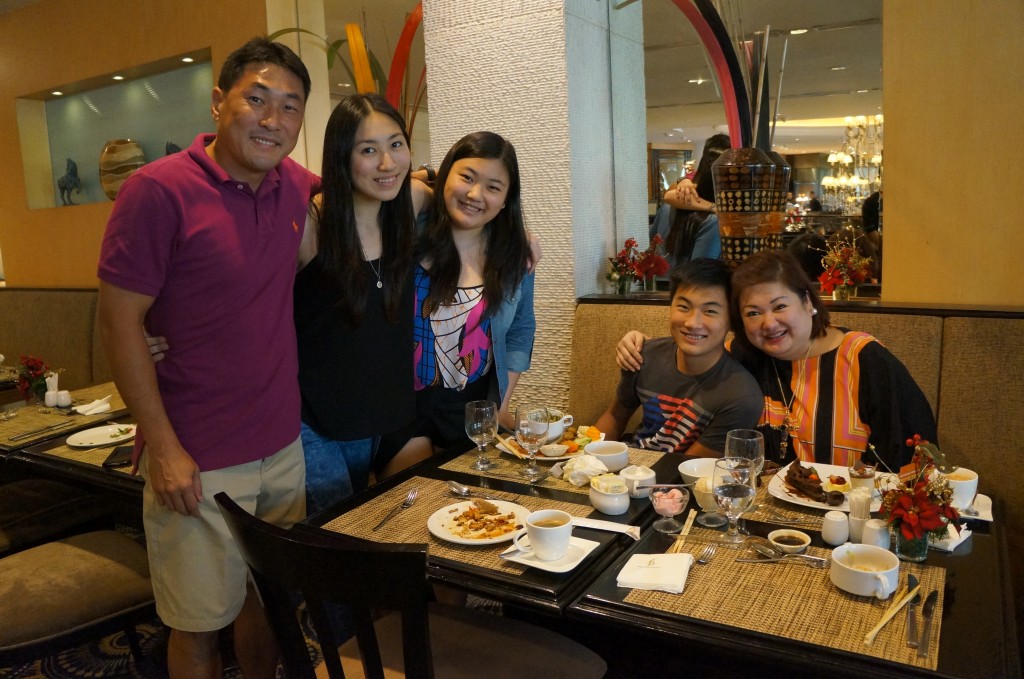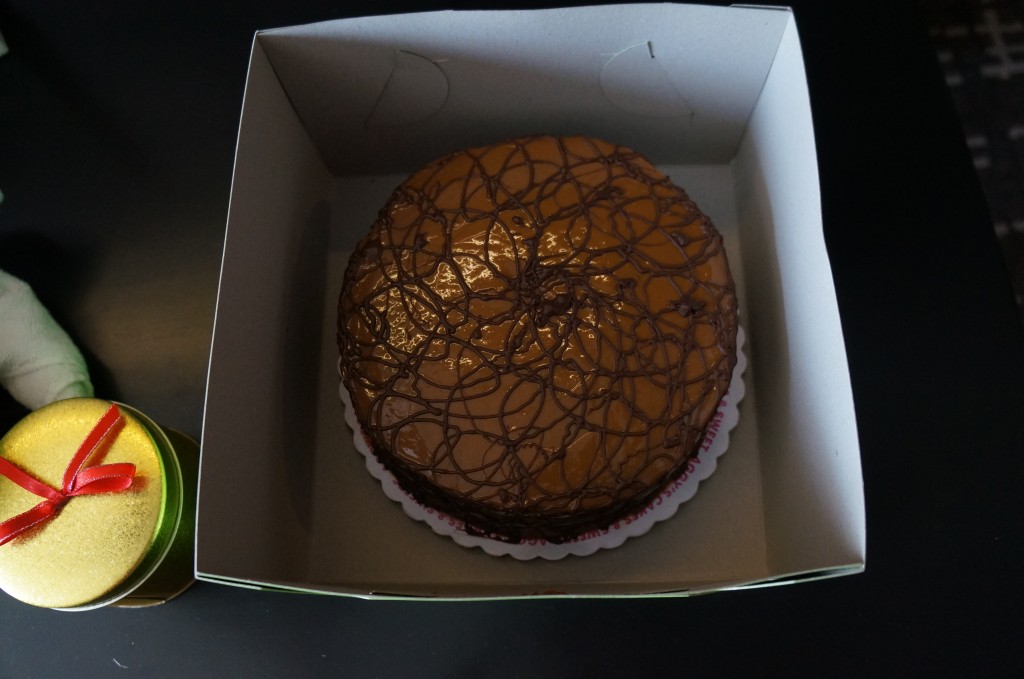 I made the mistake of sharing it with our house help and he wasn't able to have a second serving. This was disappointing for him but good for his health.
From Glamour Box…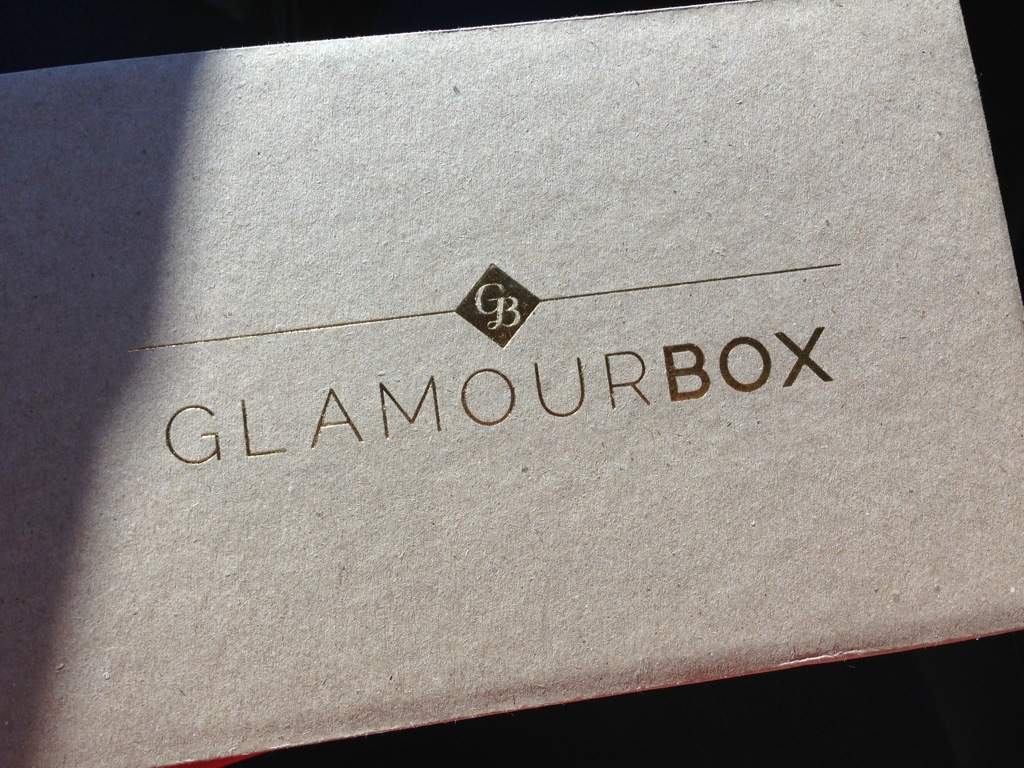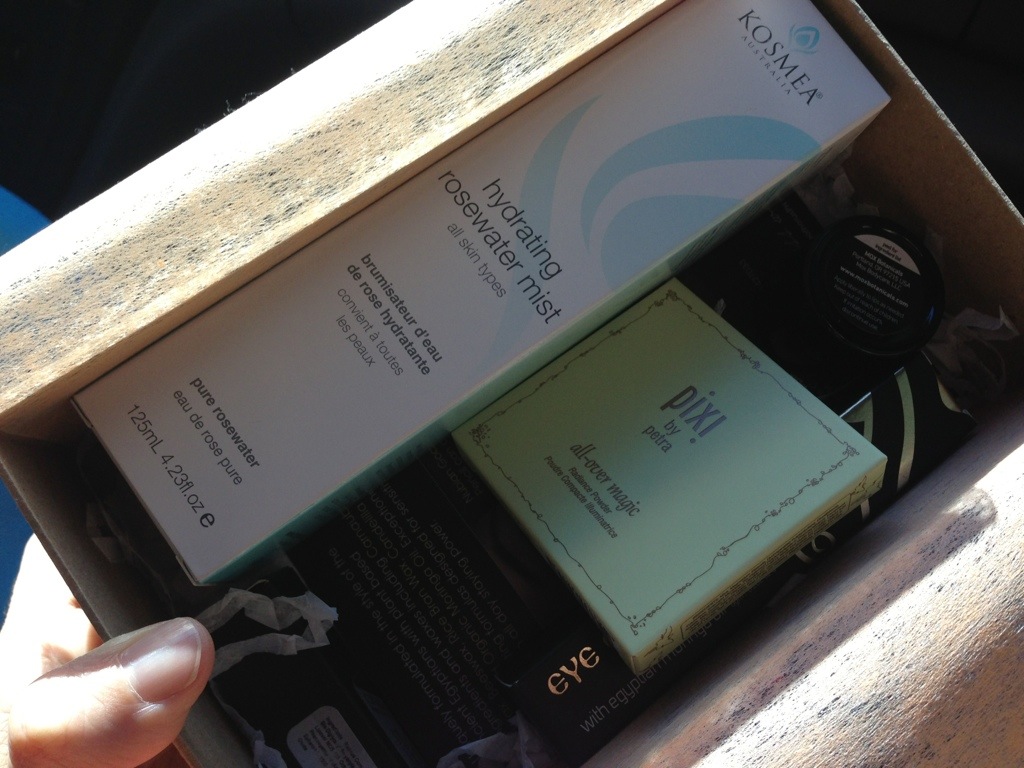 It is nice as a hydrating mist but I actually like it as a light body spray because it smells so delicate…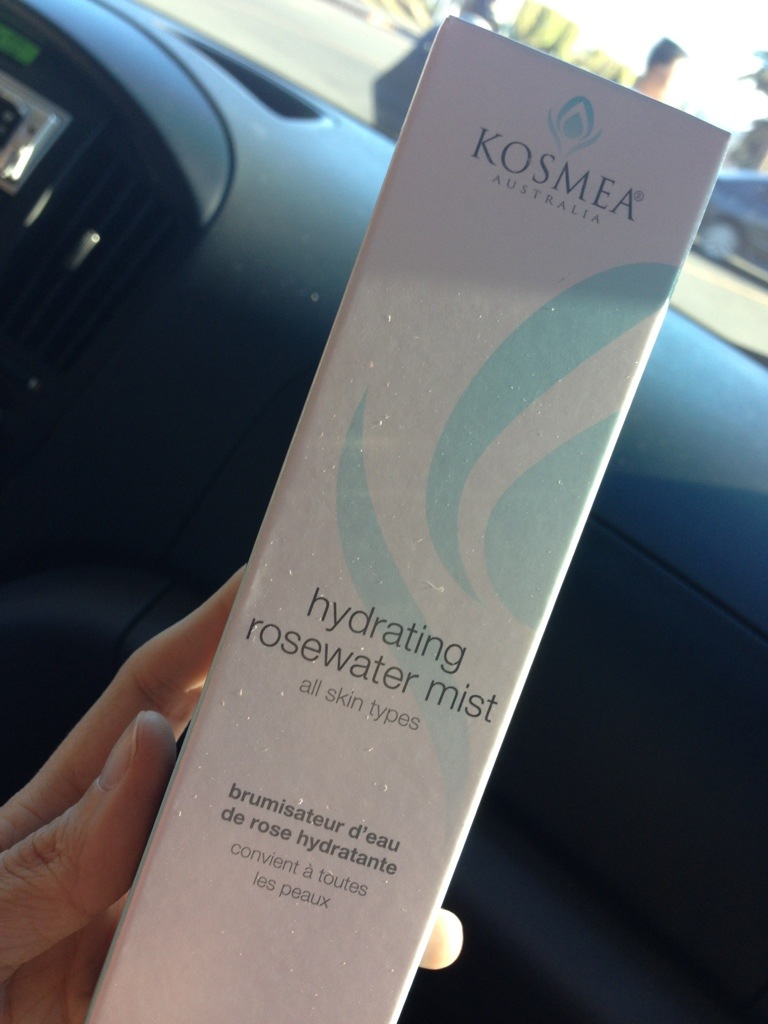 This gave my skin a nice glow for New Year's Eve…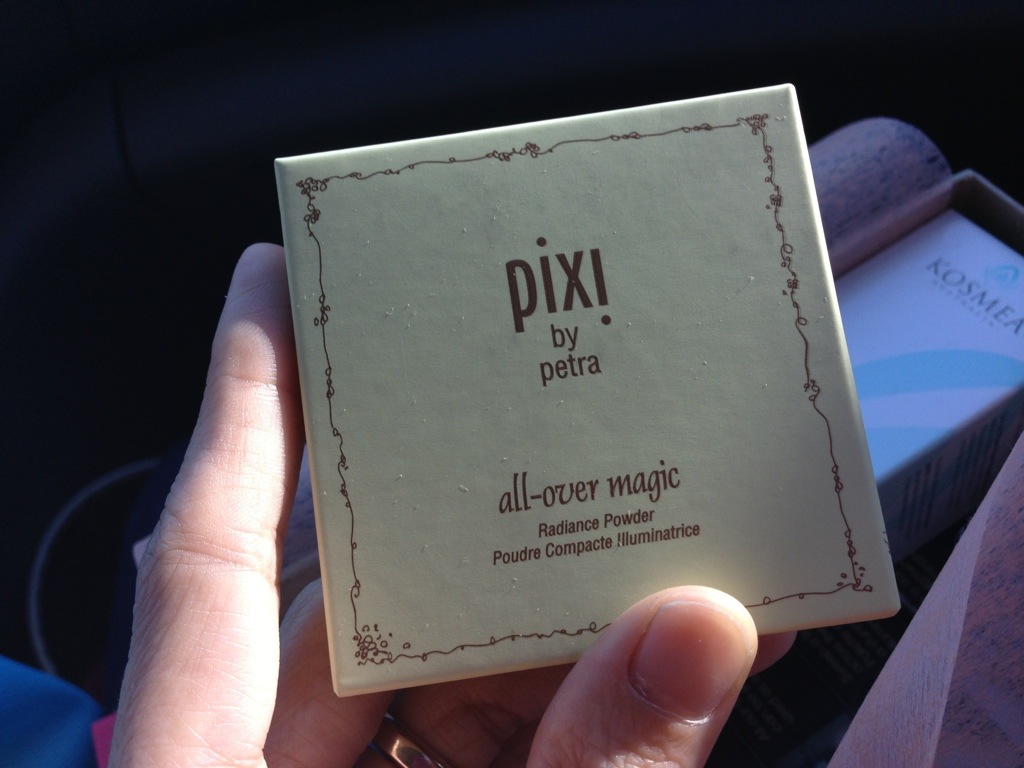 Tried this right away and it went on very smoothly. I get chapped lips so often this will come in very handy…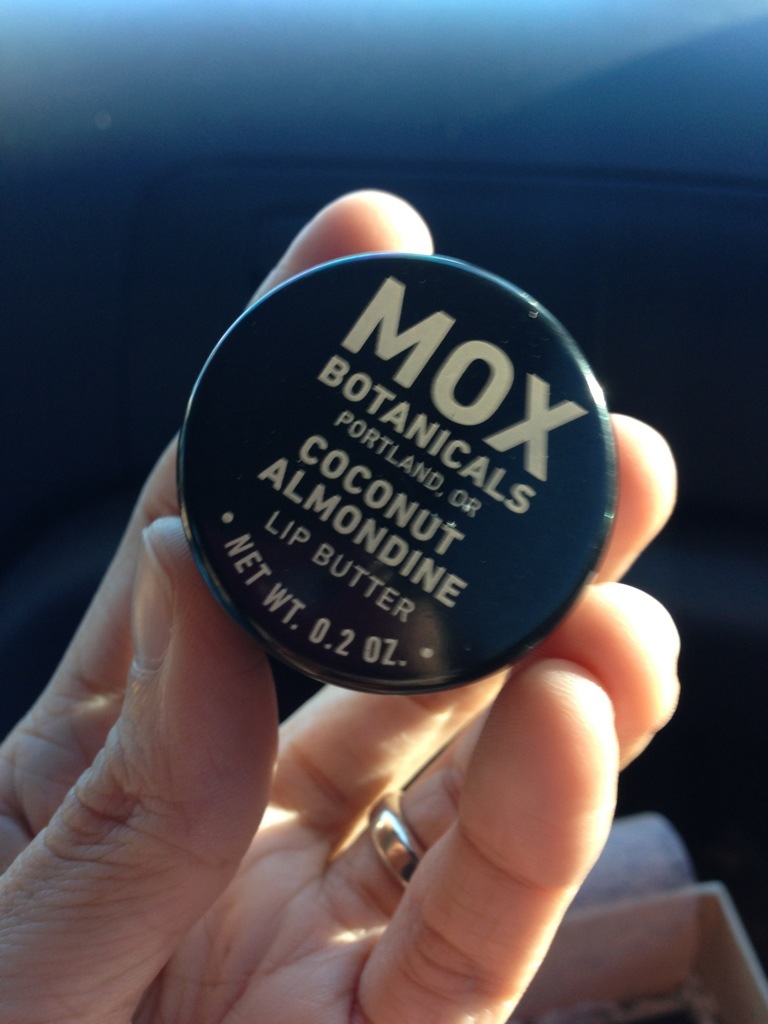 I don't wear a lot of lipstick but I wore this one for New Year's Eve. It was bright and red (and I'm so glad it matched my skin tone which is on the yellow-side.)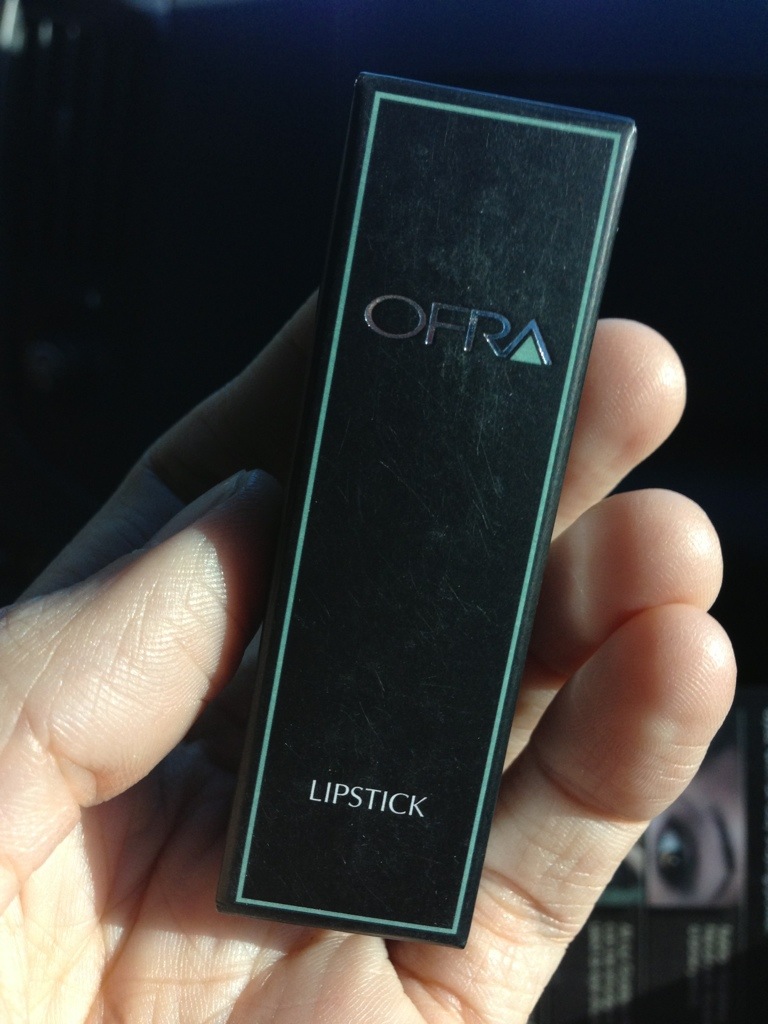 I have yet to try this but I'm looking forward to using it…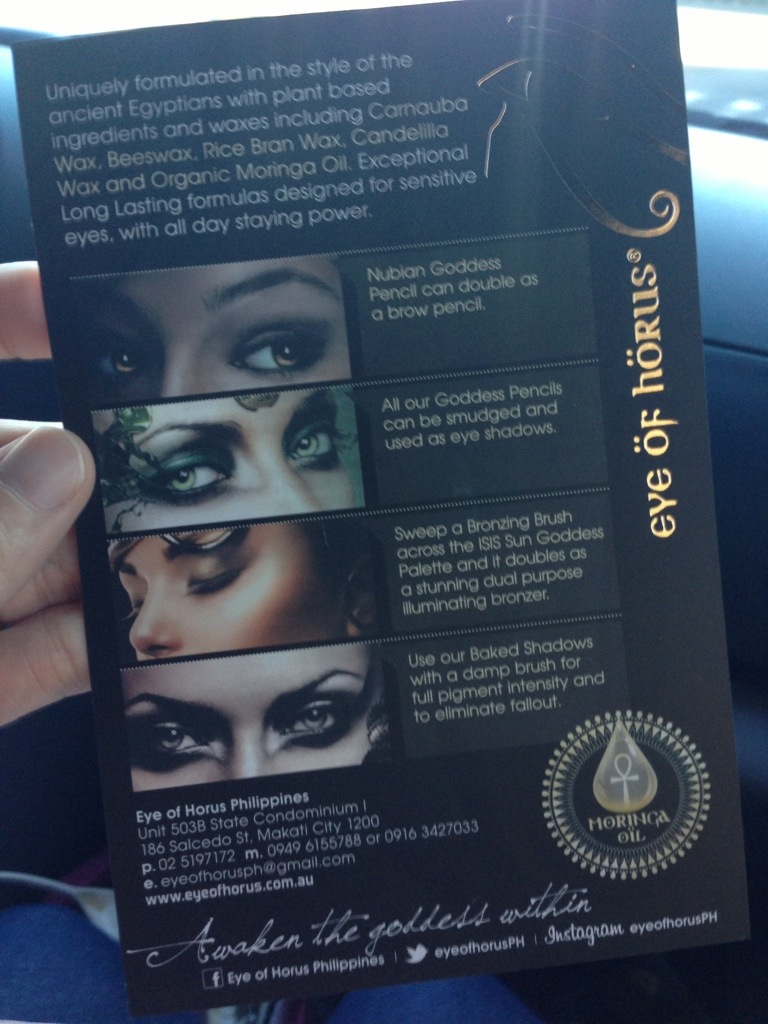 I wish I had known about My Pink Wasabi gift boxes before Christmas. They are so creative. It would have been great to give these chocolates as gifts.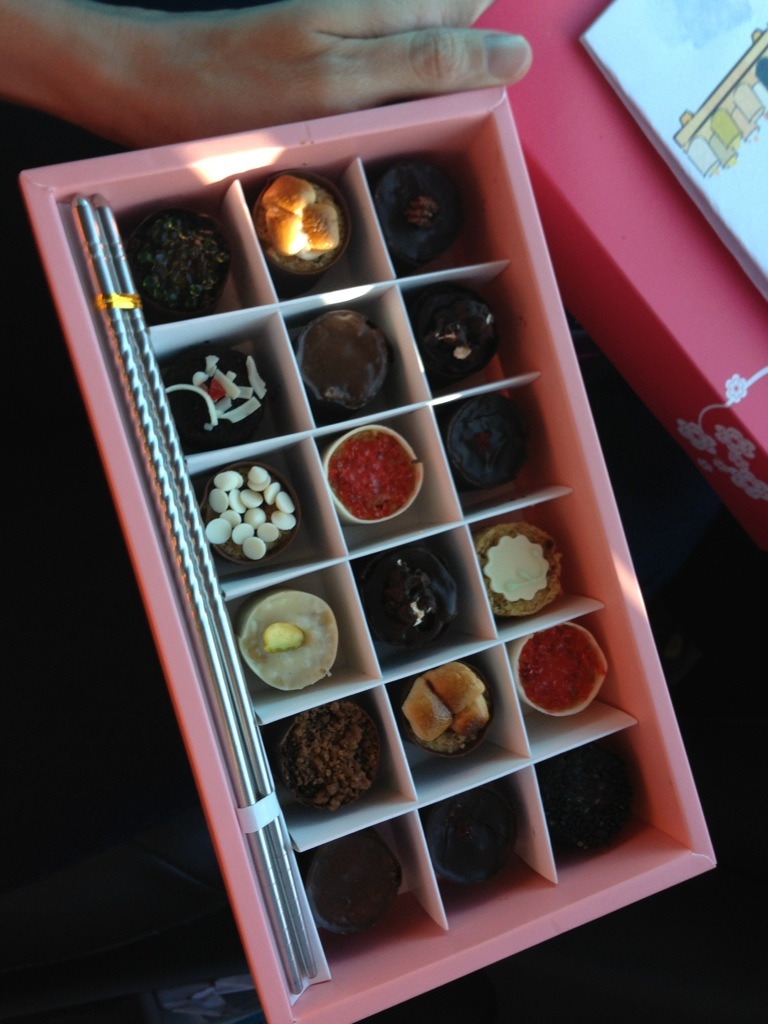 The Tapa we got from Jam Foods and Co. was eaten Monday morning. Yum!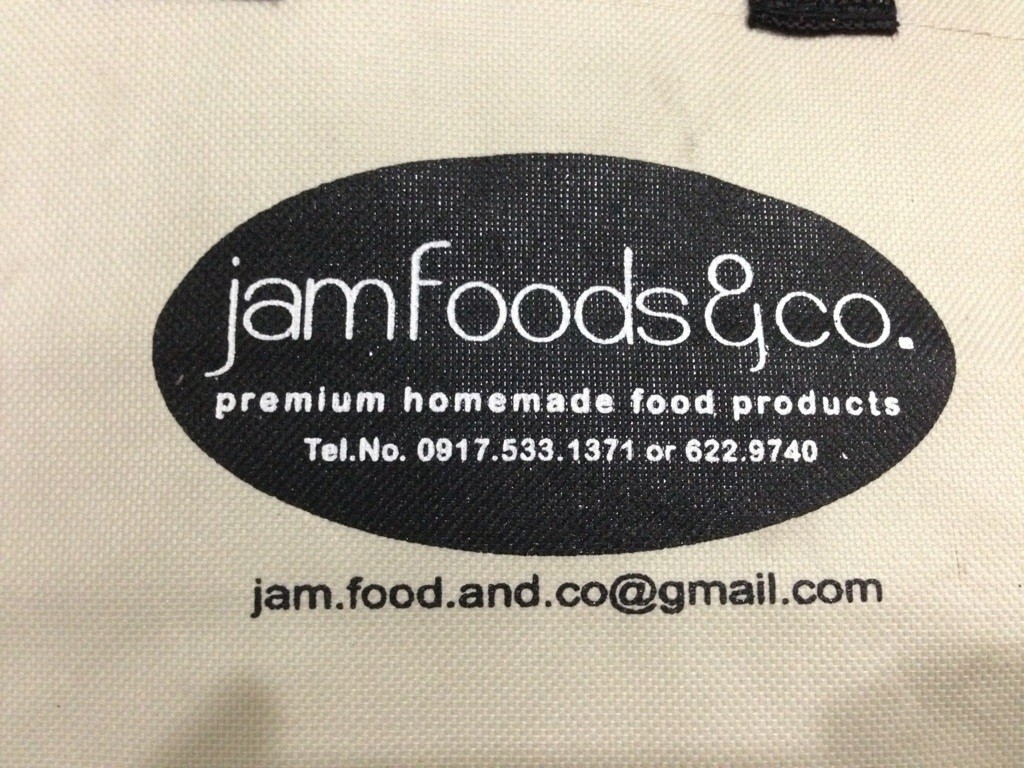 Who would have thought a single, simple article written to keep a promise and be a blessing (in a very small way) could reap all of this?! I was overwhelmed by the goodness of the Lord through Jane, her sponsors and Mr. Ryan Chan. I wasn't required to write about all of this, but this experience made me think about God's nature and hope in who he is. When we walk with him, he delights to bless us. And he never blesses us according to what we deserve but according to who He is — above and beyond what we can ever hope or imagine! That's the 2014 we have to look forward to if we follow him! Happy New Year!