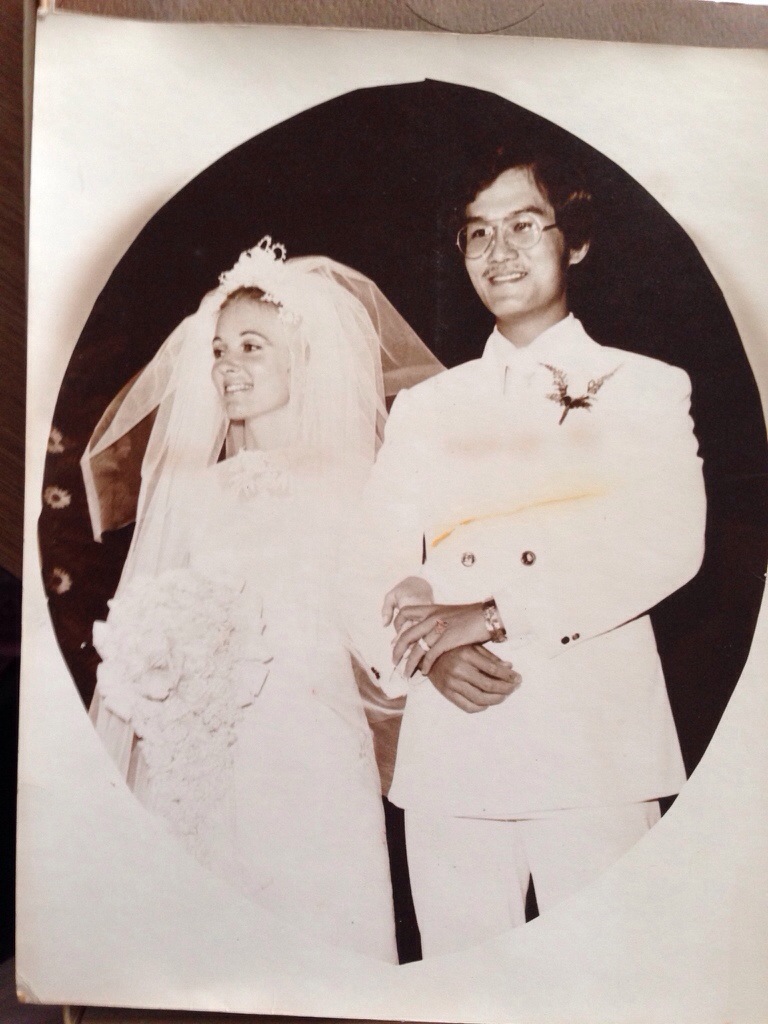 My parents are literally East meets West, a Chinese and an American. When they met one another in the Philippines, they were from two distinctly different cultures brought together by a common love for Jesus Christ and the desire to serve him. Now married for nearly 41 years, and still in love (more so than ever before), it is their identity in Christ — as one — that has kept them together.
While I was cleaning out old albums, I came across a published narrative of how God brought them together, and I was so blessed to read their story again. I'm hoping you will feel the same way…
"Whatever you ask in my name, that will I do that the Father may be glorified in the Son. If you ask me anything in my name, I will do it." John 14:13-24
PETER (DAD):
As I meditated on this passage one morning in December 1971, I was confident that if I asked anything in the name of Jesus, he would do it. There was great peace in my heart as  I prayed, "Lord, allow me to meet my future wife. I am tired of dating girls and wasting time."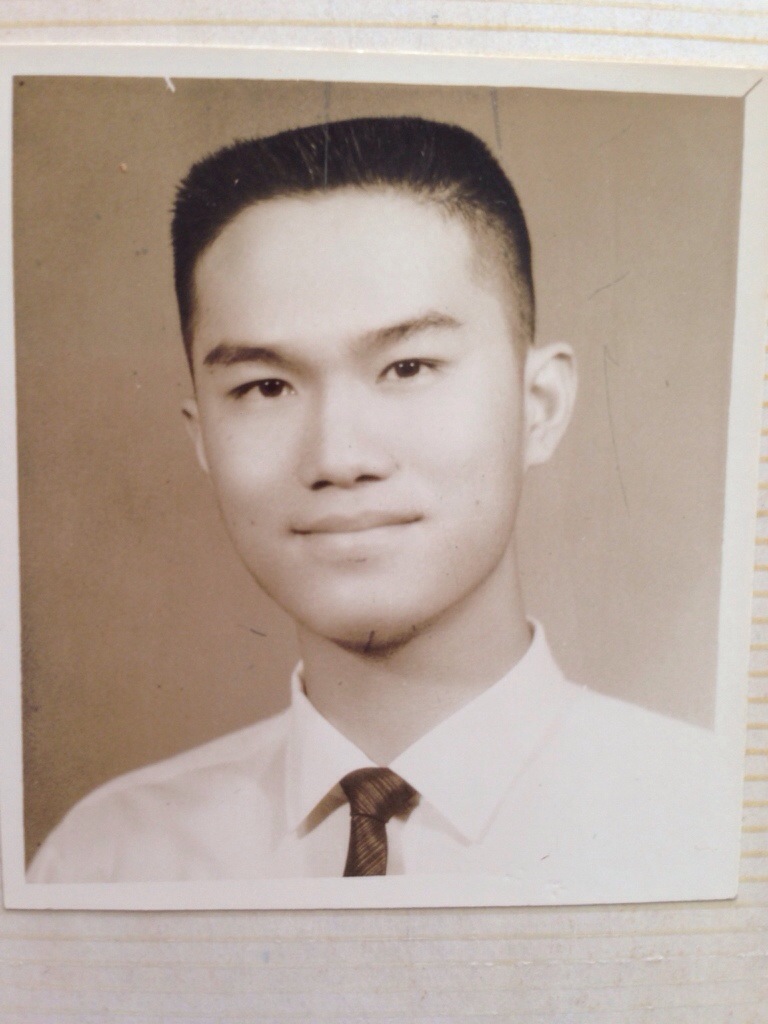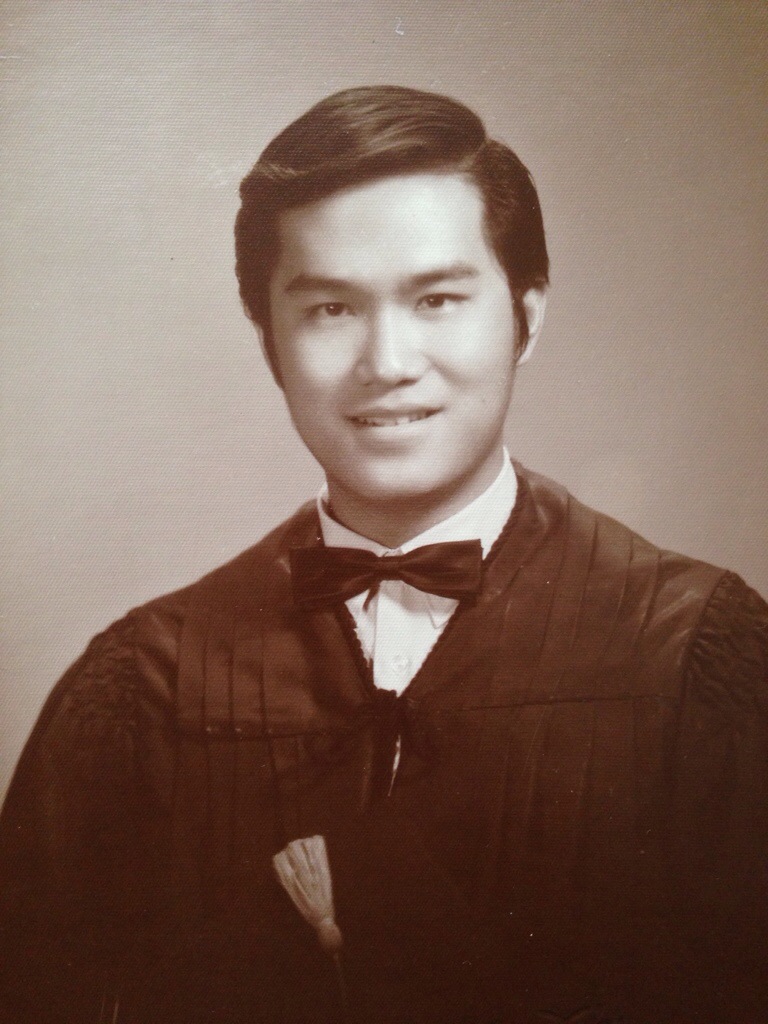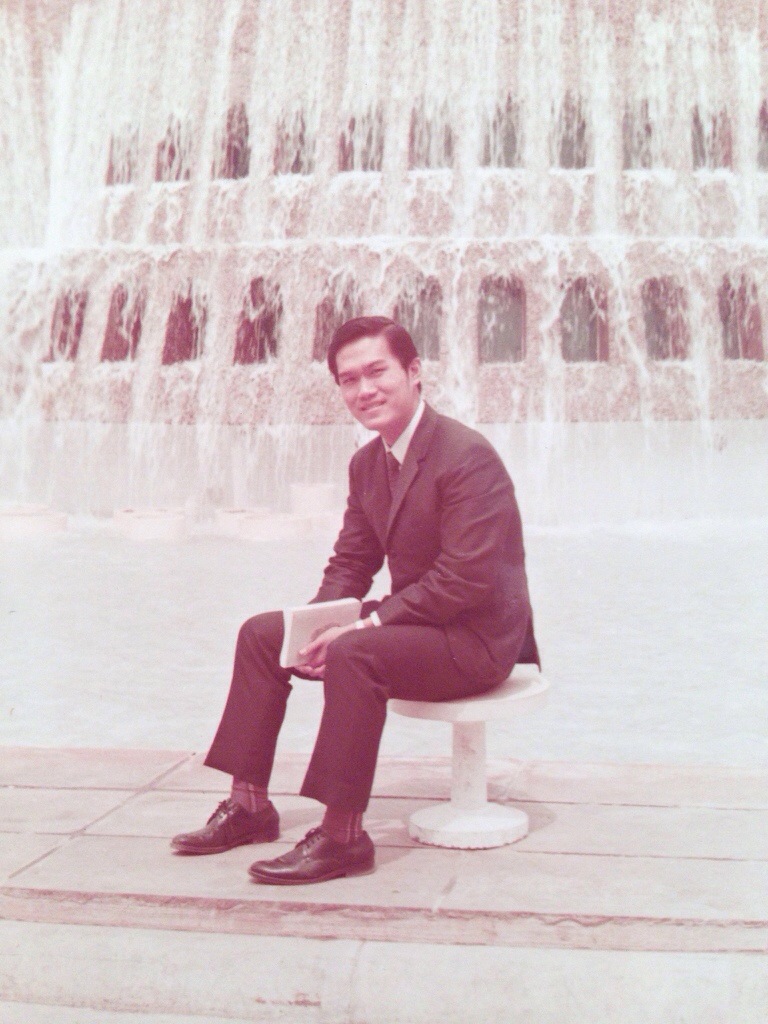 I met Deonna in Janauary at the weekly Friday night meeting of Campus Crusade for Christ. She had arrived in the Philippines on November 21 as a member of the Crossroads, a musical team for Asia of the aforementioned Christian organization.
At that time, I never imaged that she was the Lord's answer to my prayer. There were two incidents, however, which prompted me to become better acquainted with her. The first occurred when my younger sister, Beth, went shopping with her. Beth commented afterwards, "she is so simple and wise in her shopping."
The other happened a week after our encounter. The Crossroads and I were having dinner together. As we were sharing our experiences with the Lord, I noticed that Deonna had a deep comprehension of life. She showed great spiritual discernment in what she was saying. I talked with her again at the next Friday night meeting. That evening, I asked her for a date on Sunday afternoon.
Our first date was a unique experience for me. My original plan was to show her some interesting places in the greater Manila area and get-to-know her at the same time. However, a few days before Sunday, a pastor-friend invited me to speak in his church on the same afternoon that I was to be with Deonna. I accepted the invitation. Not being well-acquainted with Deonna, I didn't know what she would think about my acceptance of the speaking engagement. I hoped she would be willing to minister with me. I waited until Sunday to tell her. When I did, I was delighted because she welcomed the idea. She remarked that it is good to have a balance between being together and ministering together. That Sunday afternoon, she helped me by sharing her testimony at the church I spoke at.
This was how our relationship began. It was the type of relationship I prayed I would have with a girl. I had spent time with other girls but none of them had expressed a willingness to serve the Lord the way Deonna did. I was encouraged by the fact that we were closer to the Lord and to each other when we parted that evening.
After our first date, we committed the future of our relationship to the Lord. Although we saw each other frequently between the months of February and August, we had to be separated for a period of three and a half months. Deonna toured with the Crossroads in Indonesia and the Southern Philippines in March and April; then in July, I went to the U.S. for Campus Crusade for Christ's Explo' 72 and Lay Staff Training.
With the possibility of marriage in mind, Deonna and I thought it would be wise for me to visit her family while in the U.S. During the second week of my trip to the U.S., I spent four days in Florida with them. I discussed with her father what the Lord had been showing us in regards to our relationship. I left her family with the assurance that her parents would welcome our marriage if it were the Lord's will.
My love for Deonna grew during the rest of my time in the U.S. For the first time in my life, I began to realize the meaning of Agape Love – an unconditional, unselfish love. I discovered within myself a freedom to love her without the fear of losing her or of becoming jealous. Regardless of her response to me, I knew I would still love her. I only desired the best for her.
In August, the Lord finally confirmed that he had chosen Deonna to be my wife. He did this through many Bible verses and through the love which He had placed within me for her. Knowing that Deonna was to be my wife, I was eager to see her. As soon as my responsibilities would allow me, I began my trip home.
I had to stop in Germany to attend to some business affairs. Although I originally intended to spend a few months in Germany to complete my business there, I was able to do everything in a week. Then, I immediately flew to the Philippines with the intention of asking Deonna to marry me.
Wasting no time, I proposed to Deonna on Sunday, the 27th of August, which was just one day after I returned to Manila. I did not know what the Lord had revealed to her concerning our future. I only knew that I loved her and that the Lord had showed me that Deonna was to be my wife. Trusting His promises me, I had the courage to ask her to marry me. But when I asked her, she did not answer me immediately. After a moment of silence, she said, "Peter, please get my Bible out of the car. I want to share with you what the Lord showed me concerning our relationship."
I never expected her to respond this way! Nevertheless, I brought her Bible and "patiently" waited for thirty minutes while she read the many Bible verses God had shown her. When she finally finished, I asked, "Deonna, what is your answer?" Again, she surprised me by saying, "Peter, let's pray." Not knowing what to expect next, I bowed my head. At the end of her prayer to the Lord, I heard her say, "Father, before you and all of heaven I say 'yes' to Peter. I will be his wife."
I opened my eyes and looked at her. I never though that the woman I would marry would say "yes" to me through a prayer to our heavenly Father. Yet, Deonna had done it! I was overjoyed as I thought, "I am looking at my wife to be. She is God's gift to me." I remember my prayer in December, "Lord, let me meet my future wife." God faithfully fulfilled His promise to me…" Whatever you ask in my name, that will I do…" My heart was full of joy, praise, and thanksgiving to God for giving me such a wonderful woman.
I can honestly say, "Delight yourself in the Lord and He shall give you the desires of your heart." (Psalm 37:4)
God is so good. He knows what is best for His children and when it is best to give it to us. Through this experience with Deonna, I have learned that "Faith" means to trust the Lord moment by moment, one step at a time.
DEONNA (MOM):
A week before leaving California for Asia, my mother entered the kitchen while I was cooking my lunch. "Deonna," she said. "I am glad that you have chosen to obey the Lord by going to Asia to minster there as a member of the Crossroads." Then I observed tears welling up in her eyes as she continued, "But honey, you are already 25. When will you get married?"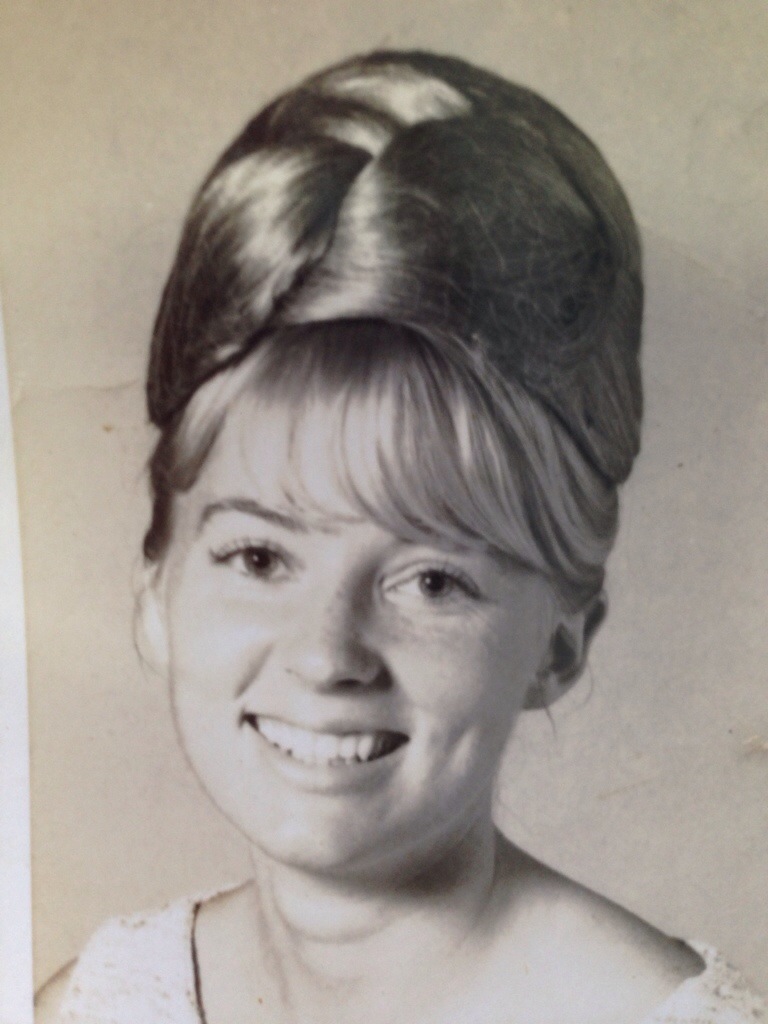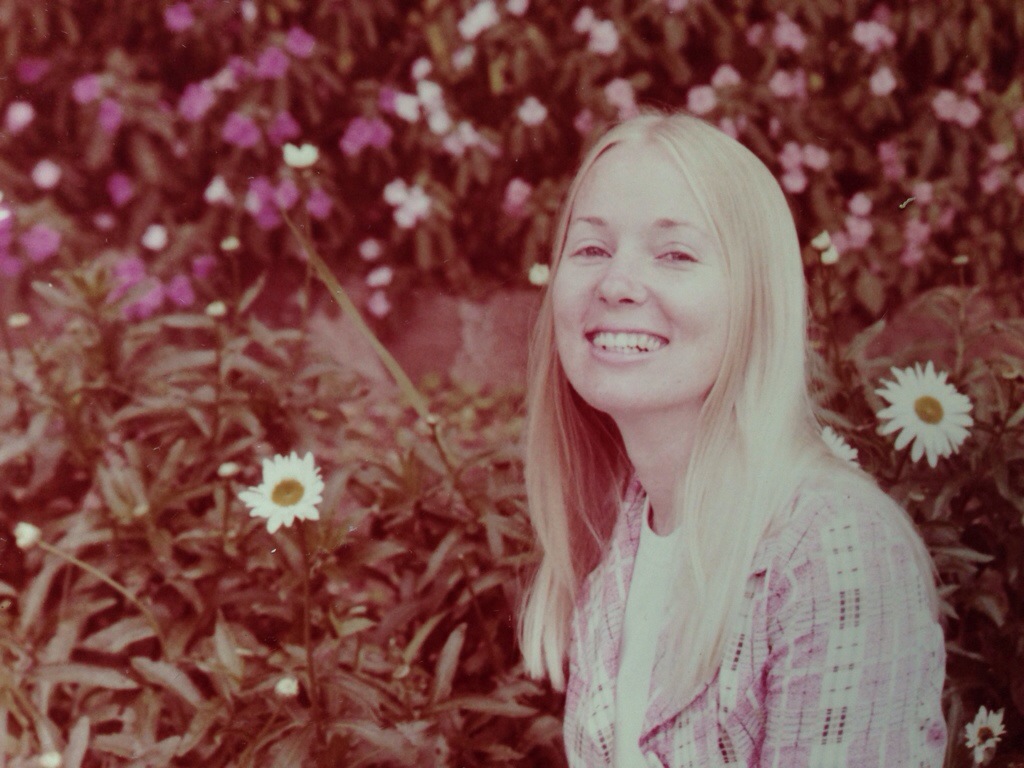 I was deeply touched by her motherly concern. However, I had already given this problem to Christ and left it for Him to solve. Because of this, I was able to encourage her by replying, "Mother, if there was only one man in the world but the Lord Jesus Christ wanted me to marry him, then Jesus would bring me to him." Then unexpectedly I added, "Who knows, Mom, maybe I'll marry an Asian? God might have a permanent ministry planned for me in Asia." This last statement certainly didn't comfort her. She burst into tears at the thought of me staying in Asia for life.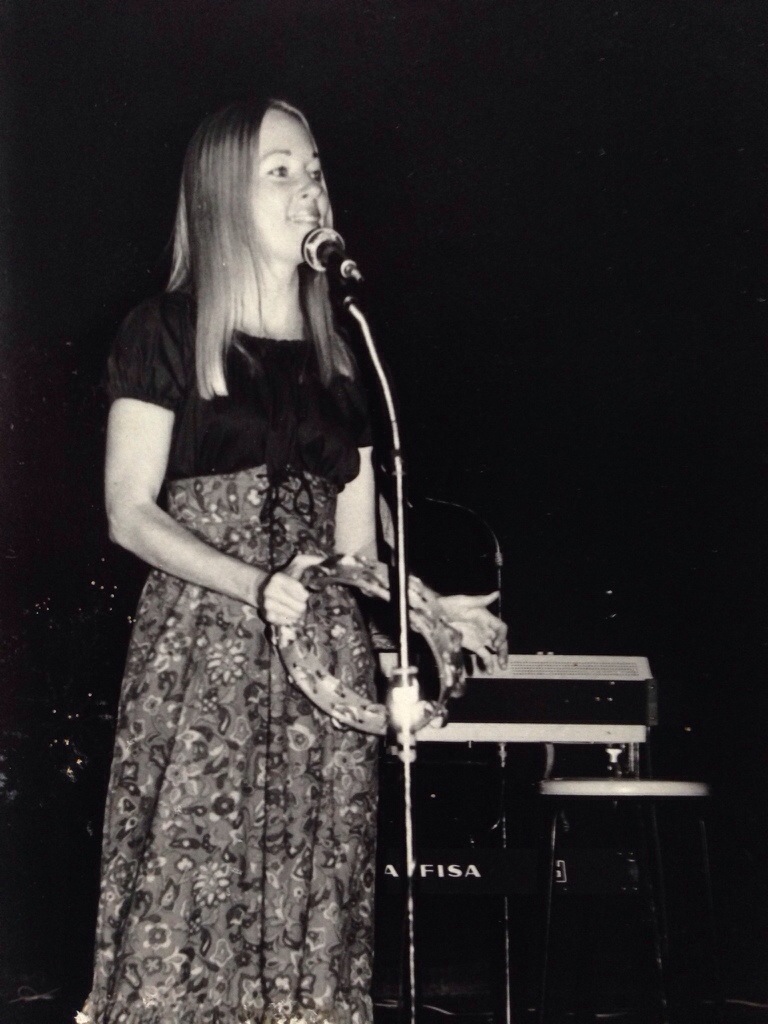 When I left Lost Angeles airport on November 14, 1971, I did not know that Jesus was actually taking me to meet a handsome Chinese man who would be my husband. Nor did I realize that I was leaving one way of life to eventually begin a new life with him in a foreign country. Unknowingly, Jesus had given me a glimpse of my future through my statement to my mom.
The Crossroads arrived in the Philippines on November 21. Manila had been chosen as our home base since the Asian Training Center for Campus Crusade for Christ (CCC) was located there. Three weeks after arriving we attended the CCC Leadership Training Institute. On the second day of the institute, the topic of marriage came up again when Becky,  a newly married Filipino staff of CCC, shared with me that months before she met Ben, her husband, she had prayed for certain qualities to be in the man she married.
The results of Becky's prayer inspired me to do the same. After the institute, I prayerfully made the list of qualities, which I wanted to be in the man I would marry. It was my desire that each quality would be pleasing to Lord. Let me share these qualities with you. I wanted:
A true Christian – a man who has trusted Christ to forgive his sins and because of this, has Christ's Spirit living in him.
One who loves God more than he loves me.
A man who allows Christ's Spirit to control him and to guide his life.
One chosen by the Lord to serve Him.
One who understands that the Lord's role for a Christian husband is to be the head of his home – to lead his wife through his love and not by force.
A man with leadership ability.
A man who is sensitive and understanding with others and wise in human relationships.
One who is intelligent, has achieved the same level of education as I have, has a positive attitude toward life, and one who enjoys sports like swimming, (something that we can do together).
Although I didn't know where this man was, I did know that the Lord would bring me to him someday. Until that time, I was content to pray for him and to wait.
In January, just one month after I had begun praying for my future husband, I met Peter. Our first meeting was very casual, and to be honest, very ordinary. We were at the weekly Friday night meeting of Campus Crusade for Christ. Approaching me with a friendly smile, he said, "Hi, I'm Peter." I smiled and returned the greeting. I remember little of the rest of our one and a half minute conversation. But, I did take note of Peter and his personality. He appeared very friendly, sure of himself, and capable of leadership.
Later the following week, Peter invited the Crossroads to dinner. It was then that I learned he was in the textile business. The next Friday night at the Crusade meeting, he asked me to go sightseeing on Sunday afternoon. I accepted his invitation. However, our date did not turn out as I had expected. Since Peter had accepted a speaking engagement during our date, we ended Sunday afternoon ministering together in a small local church.
As I listened to him preach, I thought to myself, "Wouldn't it be wonderful to minister together like this with my husband." At that time, I did not realize that I would be ministering with Peter for the rest of my life. Standing before me was the man I would marry and for whom I had been praying. But, I didn't know it.
After our first date, Peter and I began dating frequently. Each time we were with each other, we were drawn closer together. God also used the two of us, a blonde American lady and a dark-haired Chinese man, to bring many people to Christ. The more I was with Peter, the more I discovered that his qualities were identical to the qualities I had prayed to have in my husband.
Then in April, Peter told me that he believed the Lord was showing him that I was to be his wife. When he told me this, I became excited, but at the same time, I felt uneasy. To be married to a man with Peter's qualities was in my prayer. Yet, to marry Peter meant marrying outside my own race. In order to make such a decision I had to know God's attitude towards mixed marriages. I also had to be absolutely sure that it was God's will for me to marry Peter. So, I replied, "Peter, I believe that a marriage relationship requires a mutual confirmation from the Lord that it is his will." He agreed.
That night I returned home and wrote a list of practical questions to the Lord Jesus. I desired to know his perspective on mixed marriages, leaving my country, the future of our children, and the type of ministry Peter and I would have. I committed these questions to Him and expected Him to answer me from the Bible.
Finally, five months later on August 24 while I was returning by ship from the Southern Philippines, the Lord directed me to passages in the Bible which specifically answered all of my questions. Although I had many questions which He answered, I will only share with you His attitude towards races. In Galatians 3:26-28, He showed me that those of us who are in Christ are children of God. The earthly classifications of individuals by race and social status are replaced by a new classification for the children of God; we are one in Christ.
After he answered all my questions positively, I was confident that it was His will for Peter and me to be married. Bowing my head, I prayed, "Lord, thank you for showing me your will and for giving me to such a wonderful man as Peter."
Two days after this revelation, Peter unexpectedly returned from his two months trip to the U.S. The day after his return, the 27th of August, he proposed to me. I did not expect him to ask me to marry him this soon after his return. I was excited but surprised.
I wanted to first share with him all the verses the Lord had given me in regards to our relationship before I answered him. After sharing the verses, I was still uneasy about the future. Even though I loved Peter, I realized that saying "yes" to him would change the entire course of my life. That was a difficult decision for me to make. However, God had clearly shown me that this was His perfect plan; that I should be Peter's wife. I knew that I needed to pray in order to have the courage to make such a decision. I asked Peter to pray with me. I thanked the Lord for His plan for our lives, for Christ's power to be obedient to His will, and most of all for Peter. While still praying, I said "yes" to the Lord and then "yes" to Peter.
THIS WAS PUBLISHED ON JULY 12, 1973.
Recently, my mom gave a shortened version of her testimony before our church and I want to add what she said:
My vows to Peter were consistent to the vow I had made to God.  As Ruth had said to Naoimi  in  Ruth 1:16 "…Where you go I will go … Your people shall be my people and your God, my God."
When I first arrived in Manila, the Lord had given me a promise of blessing which I did not really understand at that time from Mark 10:29-30. Jesus said, "Truly I say to you, there is no one who has left house or brother or sister or mother or father or children or farms, for my sake and for the gospel's sake but that he will receive a hundred times as much now in the present age, houses and brothers and sisters and mothers and children and farms along with persecution; and in the age to come, eternal life."
Peter and I have now been married for nearly 41 wonderful years and looking back I can see that the Lord has literally fulfilled these promises to me. He gave me a wonderful husband whom I love and respect even more then ever!  And five children and in-law children who love and serve the Lord and thirteen, going on fifteen, amazing grandchildren! Of course, I also have many spiritual brothers and sisters whom I love who are also the fulfillment of God's promise of blessing in my life as well. Truly it is the nature of God to bless us!  And He has blessed me beyond what I could have ever imagined! All by His grace!
—