Over lunch I shared with the kids how blessed I was that a reader of my blog was introduced to Jesus Christ through my site. I went on to explain that I began Teachwithjoy for the purpose of connecting people to Christ and nothing delights me more than to hear about instances when this happens. So often it astonishes me that God allows me to reach people I would never be able to sit down with and have a conversation with. When I started to tear for joy the kids had mixed reactions. They weren't sure what was going on.
Tiana was troubled. "Why are you crying?" Her big eyes fixated on my tear-filled ones.
Titus asked with a mouthful of food, "Why are you sad?" He didn't get the concept of "tears of joy."
Elijah continued working on a testimony he was writing but he was listening. We jokingly call him the "all" hearing one because he can tune in to any conversation within a range of five meters. And then there was Edan, who started to exhibit tears himself.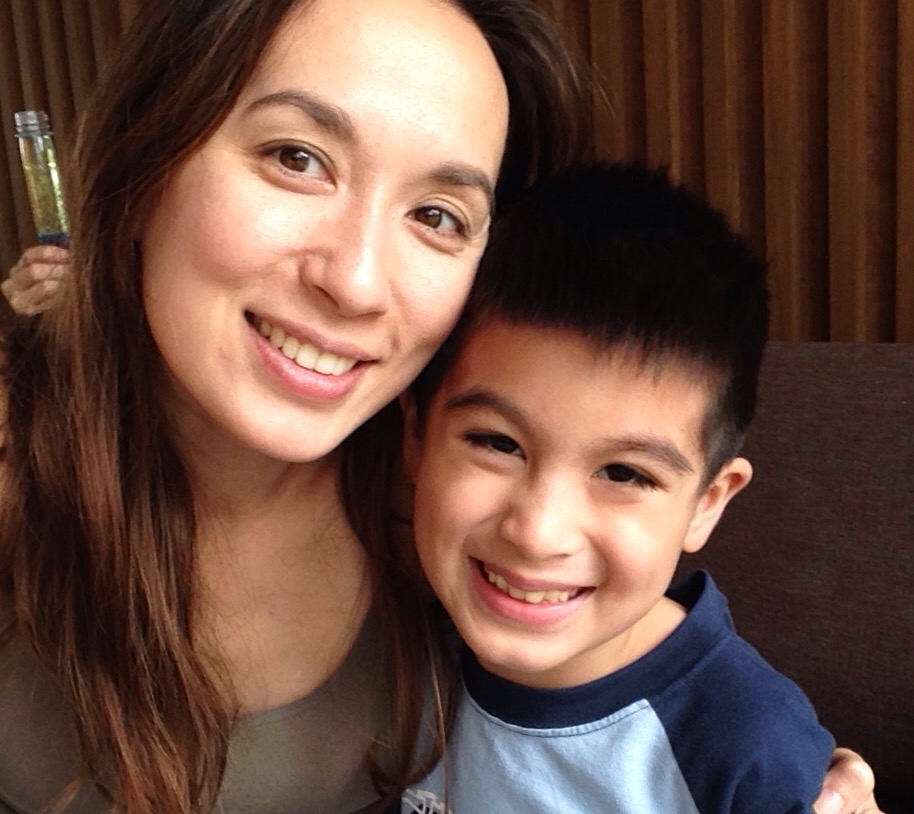 He empathized with the joy I felt, the joy of making Jesus Christ known to others. And he covered his face in embarrassment as his siblings looked, overwhelming him with their inquiries.
I approached him and quietly asked why he was crying. He revealed that it makes him happy when people hear about Jesus. Being the more quiet child of my five, it's instances like these that I treasure, when I get a glimpse into his person.
I hugged him. Edan's heart beats for evangelism. He is often the first to ask, "Do you think that person knows Jesus?" And he will suggest that we share the gospel if it seems like they don't. Some months ago, he inquired if President Aquino believed in Jesus. When Edric asked him why this mattered to him, his response was, "If the President knows Jesus then he can tell everyone about Jesus!" (If only it was as simple as that!)
Sometimes I assume that our kids know that Edric and I love the Lord, that we desire to serve him. But we need to keep declaring the works of God to our children, to highlight his goodness in our midst, and to share the struggles and joys of living for Him. When we do so, it enables them to connect life and faith. Faith becomes tangible and personal.
The Bible actually encourages us to do this. We must give the next generation a history of faith to pass on…the mighty works of God in days of old, but also in the present. He is not a distant God of the ancients, he is intimately involved in the now. What better way for our children to encounter this truth than to hear the stories we tell — stories that will teach them to recognize his handprint in the unfolding of their own?
We will not conceal them from their children, But tell to the generation to come the praises of the LORD, And His strength and His wondrous works that He has done. (‭Psalms‬ ‭78‬:‭4‬ NASB)