It's a miracle when twenty-three people can live in a cabin together for four days and not go crazy. Soon after Christmas day, my parents along with four of us siblings and our families traveled to Tahoe Donner.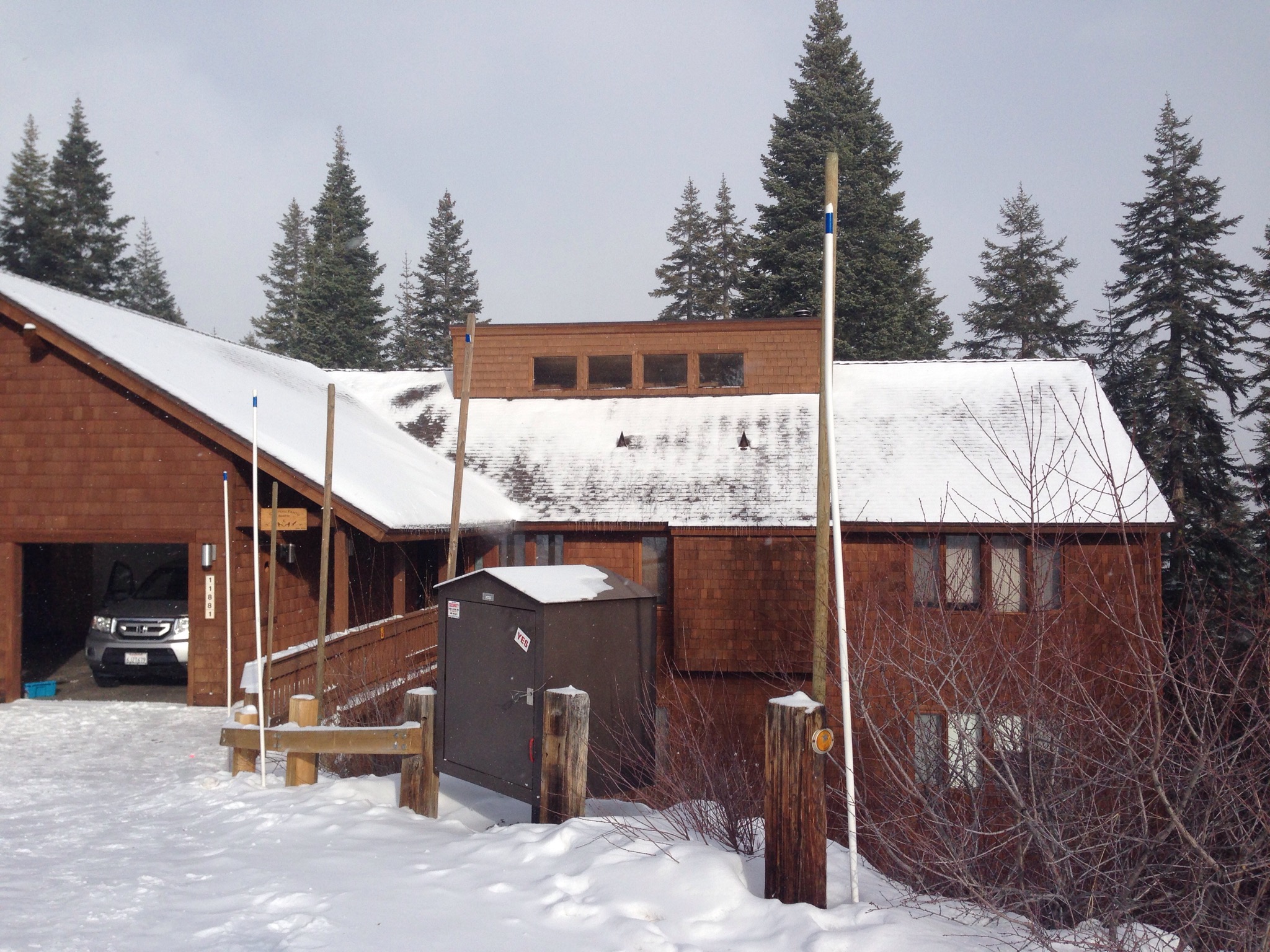 We rented a beautiful, huge cabin that had five large rooms to house all of our families. It came with a Jacuzzi, too!
The weather was perfect – super cold so the kids could experience a "real" winter, and it snowed the day before we left.
I went sledding for the first time and threw a couple of snowballs. I didn't realize how much a snowball could hurt! One of my nephews got a bloody lip (not by my doing!)
The highlight for me was sitting around the dinner table with my siblings and parents, and our spouses as we shared about our marriages. My parents try to do this with us periodically in Manila but we are all pretty busy so it's not a consistent activity. This vacation we were stuck in the house together so the opportunity presented itself when the kitchen was cleaned up and the kids were busy entertaining one another.
Each one of us gave insight into our relationships. I shared that Edric and I don't have any major issues except that I react to his impatience and irritation when these traits are manifest. It's not often that he will get upset but I noticed that he was edgier during this trip. This was the first time he had to do chores and help me take care of all of our kids. I know he learned a lot about sacrifice and service. He would say this vacation made him a better man and I wholeheartedly agree. However, there were a few incidences when he lost his cool.
Thankfully, we resolved whatever issues we had between us, and we were able to come before my parents and siblings to openheartedly hear their perspectives on our marital issues. As the more intense person between us, Edric is more prone to irritation when he has to deal with inefficiencies and inconveniences. But my mistake is challenging his responses and correcting him when he is upset which snowballs the situation into an unnecessary argument or unhealthy discussion.
For example, Edric was stern with Elijah for playing with his baby cousin, Joshua, near the garage door. When Edric walked through the door, he accidentally knocked Joshua on the head and blamed Elijah for sitting in the way. This time I pounced back by throwing the Tupperware I was putting away into the cupboard. Edric noticed this and challenge me by asking, "What?!" To which I replied while stooped behind the kitchen island and away from Elijah's vista, "Don't talk to him (Elijah) like that." He mistakenly heard, "Don't talk to me." So he countered, "No, you don't talk to me," which doubly irked me. However, I stopped inciting Edric because neither of us was in the right frame of mind to resolve our altercation at that moment.
That evening Edric and I had a date night with my sister, Candy, and her husband, Jeff. They were holding hands while strolling through the streets of Old Sacramento, unaware that Edric and I had a tiff with one another earlier that day. Edric and I were walking about two feet apart behind Jeff and Candy. I leaned over to Edric and asked, "Do you have something to say to me?" insinuating that I had received no apology for his earlier behavior. He replied, "Nope. Do you have something to say to me?"
Seriously?! I thought. He was the prime instigator of our conflict earlier! I kept silent wishing he would put his arm around me and apologize because we were walking in 7 degree Celsius weather that night. Plus, I wanted to maximize this date night since we hired babysitters who weren't cheap!
Still, Edric didn't budge, so I proudly held my own position, shivering inside. After a few minutes, he wandered off to buy a mistletoe from a street vendor who was raising money to help his sister travel to Washington D.C. (Edric is drawn to random attractions that other people don't always notice.) I don't know if Edric was planning to hold that mistletoe over my head in the hopes for a kiss but that was the last thing I wanted to do.
In the meantime, Jeff, Candy, and I were seated in the restaurant talking about our marriages. I volunteered to confess that Edric and I were kind of fighting. (Usually I won't do this until I work it out with Edric first.) Candy's advice was exactly what I didn't want to hear but needed to. She suggested I apologize to Edric for reacting to his outburst. Even if he was not right for getting unnecessarily upset, she told me to humble myself because that's what God would want me to do.
When Edric came into the restaurant (without the mistletoe because he didn't have small change to buy it with), I immediately volunteered, "I'm sorry, hon, for earlier. Please forgive me." He wasn't expecting to have been the topic of conversation and looked perturbed. "So what were you guys talking about?" He asked with suspicion.
That dinner turned out to be an interesting one for all of us as Edric and I addressed the day's dramatics right there and then, with Jeff and Candy looking on. And all was well again as we apologized to one another. For the rest of our evening, we dialogued about how our marriages were doing and I appreciated the time to be able to be honest with one another.
When we were in Tahoe we did the same thing with my other siblings and their spouses. Each one gave their own spiritual insights and solutions, which was great because Edric and I don't get to sit down with counselors or mentors that often. Our ministry targets young families and couples so we need to grow in our own marriage, and that means receiving feedback and guidance from those who know us best.
Edric was advised that he needs to think through the pattern of behavior that leads to unwanted outbursts. I was advised that I ought to stay quiet instead of reacting to his negativity. Although I already knew this, it was a good reminder to apply being gentle and quiet when I am tempted to fight back. During moments when I'm not the first to commit the "crime" I can be like the whiplash that adds trauma to injury. The reality is, spirit-filled silence has always worked better but sometimes I intentionally forget this when I'm dealing with my own version of anger.
After Edric and I shared, each family member did the same – identifying areas of improvement in their own persons and marriages, and what aspects they appreciated about one another. It was a blessed discussion that left us all a little wiser and closer to our spouses and one another as a family.
It's not always easy to bear our weaknesses with others or to listen attentively to the suggestions that are offered to help us better our relationships. But no marriage is an island. Sometimes we may feel like we don't have problems or it is nobody's business to know what our marital issues are, but every marriage can improve to become sweeter, more loving, and more Christ-like.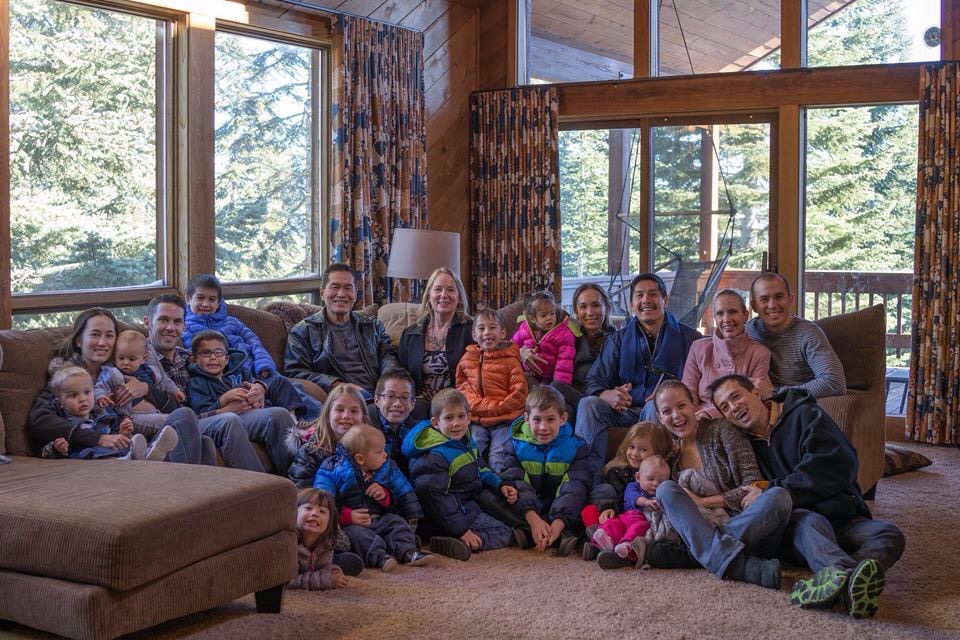 I'm blessed to have family members (on my side and Edric's side) who are committed to strengthening our marriage in Christ. We all share the same mind when it comes to biblical principles and their applications in husband and wife relationships. But the secret is each one of us has a relationship with Jesus Christ first. Therefore we can commune about our marriages openly, and digest each other's advice without becoming embittered. I'm not saying it's easy to do this but the context is, Hey, it's okay to have these struggles in your marriage. All of us do. What counts is that we all want to please God in our relationships. We share the desire to change and improve because we love God, our spouses, and one another.
1 Thessalonians 5:11 "Therefore encourage one another and build up one another, just as also you are doing."