There is no guarantee that being involved in ministry as a family will ensure that our kids turn out okay in the spiritual and moral sense, but Edric and I do believe that immersing them in experiences where they can serve the Lord alongside us is good for their spiritual health.
First, ministry doesn't take us away from them. As often as possible, they join us when we travel out of town to speak or give seminars on marriage, parenting or homeschooling. It's a "family thing," not just a "mom and dad thing." Second, our children benefit from opportunities to declare God's goodness in their lives and share their faith journeys. Telling others about what God has done makes them purposeful and productive followers of the Lord, even at a young age. Third, when they serve with us, they have the privilege of witnessing lives changed by the power of the gospel and the Word of God as first-hand observers. Fourth, they recognize that the Christian life isn't about hogging the blessings of peace and joy for ourselves. It's about sharing these with others so they too will be attracted to the source of it all — Jesus Christ.
Elijah and Edan are old enough to share their faith insights and experiences. So when it is relevant to, we let them stand in front of audiences to testify to what God is teaching them and doing in their lives. Since our family had a homeschooling roadshow in Baguio City this weekend, Elijah and Edan helped me present educational apps to homeschooling parents.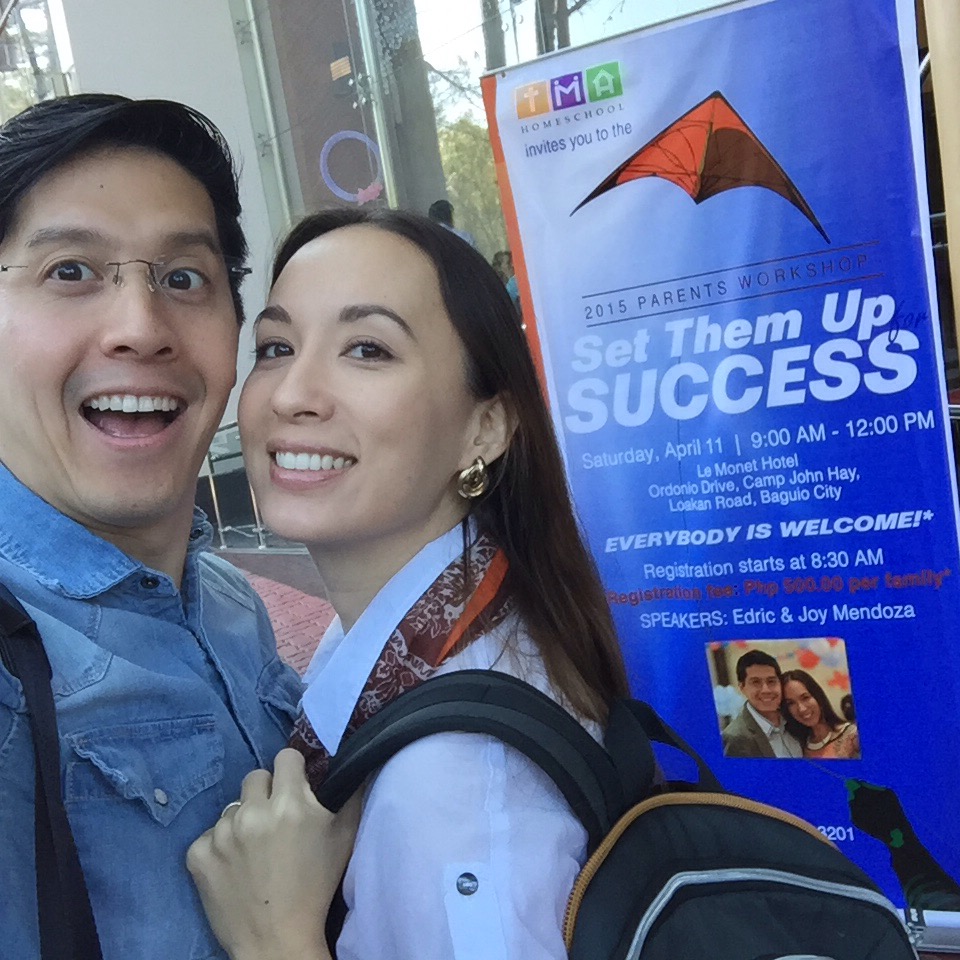 During Holy Week, the kids talked about the blessings of obedience and the importance of studying God's Word for a family retreat that was also held in Baguio. Four of them, Elijah, Edan, Titus and Tiana, recited passages of scripture for the audience to motivate parents to have family devotions with their kids and get them to memorize verses.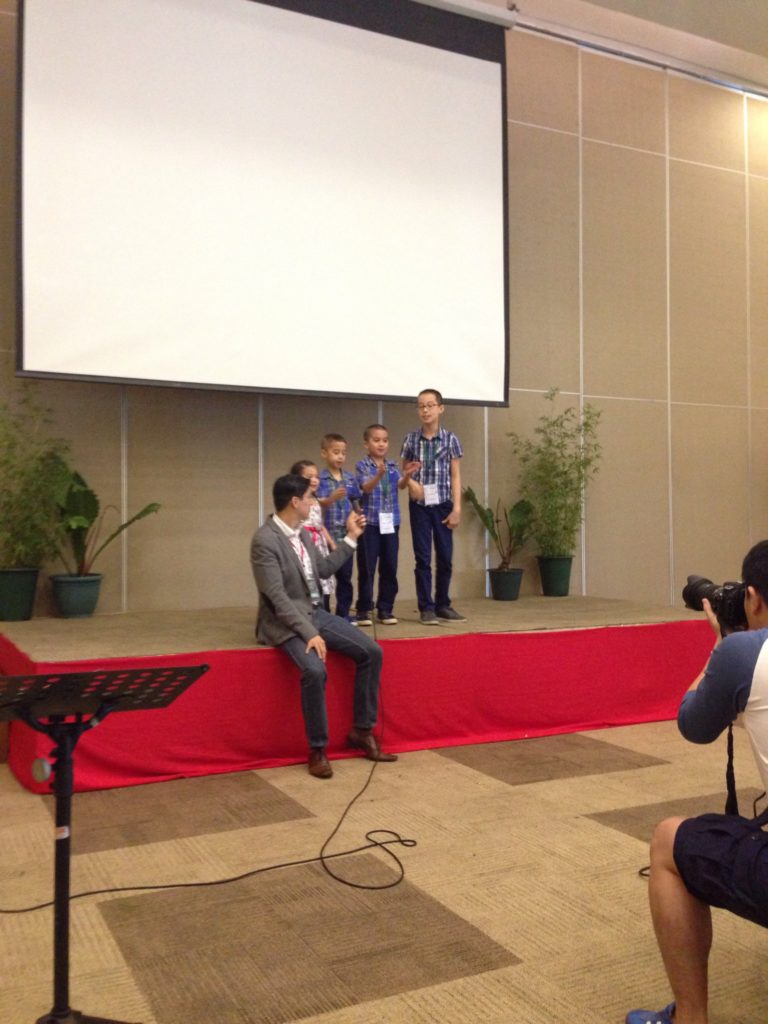 We don't want our family to be like a traveling circus, where we put the spotlight on our children and what we are doing as a family. What we do want is for our children to realize that while they are young, they have many opportunities to be fruitful and impact others. They don't have to wait until they are older and grown up to make a difference for Christ. As followers of Jesus, wherever we go and in whatever we do, we can use our "time, talents, and treasure" (as Edric puts it when he preaches about living for eternity) to point people to Jesus Christ and glorify Him.
Edric reminds our kids that we are on this earth "to be a blessing." Sometimes this means standing in front of an audience to give a testimony about what God has done in their lives. Other times, this may involve visiting the sick or the needy, sharing the gospel, hosting guests in our home, or using their gifts and talents to perform at an event or occasion.
I asked Edan if he still gets nervous when he speaks in front of people, and he told me, "Yes, but I love speaking. I want to be a blessing." He just turned nine years old, and he began his public speaking experience when he was seven. If I had asked him this question two years ago, he would have confessed to his terror. It took some practice to get him to the point where he can, by God's grace, deliver a short speech to a large audience without being as self-conscious as he used to be.
He still struggles with self-consciousness and fear. All of us do. Whenever Edric and I give a talk or seminar we pray for God's divine help. There's no way to do a good job unless He enables us. The other important mindset we must have is the why behind serving the Lord together, as a family. Whenever God puts a husband, wife and children in a family, he assembles a team of people to send out as his ambassadors for the gospel and His Kingdom. It's much more effective when the work is done together, with each person contributing their abilities and strengths.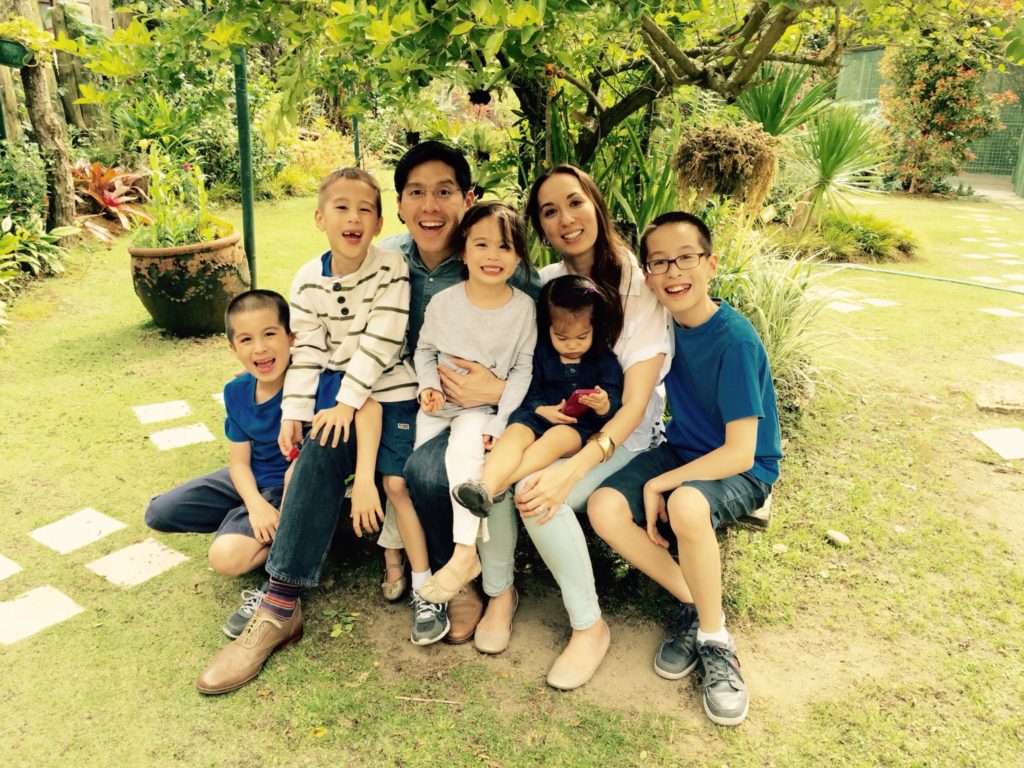 One candle in the dark makes a significant difference, but add two, three, four, five, or more flames and the light will overpower the darkness. Similarly, God's design for each person in a family is to be a light and testament to who He is — that he is holy, loving, awesome, and desires for every person to have a personal relationship with Him through His Son, Jesus Christ. Matthew 5:16 tells us, "Let your light shine before men in such a way that they may see your good works, and glorify your Father who is in heaven."
Even little children have a light to shine for Jesus! When Tiana was two years old, she used to sing a song that captures the verse above: "I'm a little candle, shining in the dark, it's the light of Jesus, shining in my heart, I will shine, I will shine…Like a candle in the dark, I will shine!"
Are we providing our children with opportunities to shine for Christ? Do they have the love of God in their hearts so they can channel this to others? How can we do this as a family, as a team?