One of the cures for materialism and hoarding is parting with the stuff in our closets and cabinets. Besides giving things away, every year we have a multi-family garage sale in my brother's house where we invite the guards, drivers, househelps, and administration workers of their village to shop. People can buy things for as reasonable as five pesos. While we do make some money it's hardly commensurate to the actual value of the goods we sell. For our family, the added bonuses are fun bonding, getting our older kids to learn how to work for money, and encouraging one another to "let go" of material things.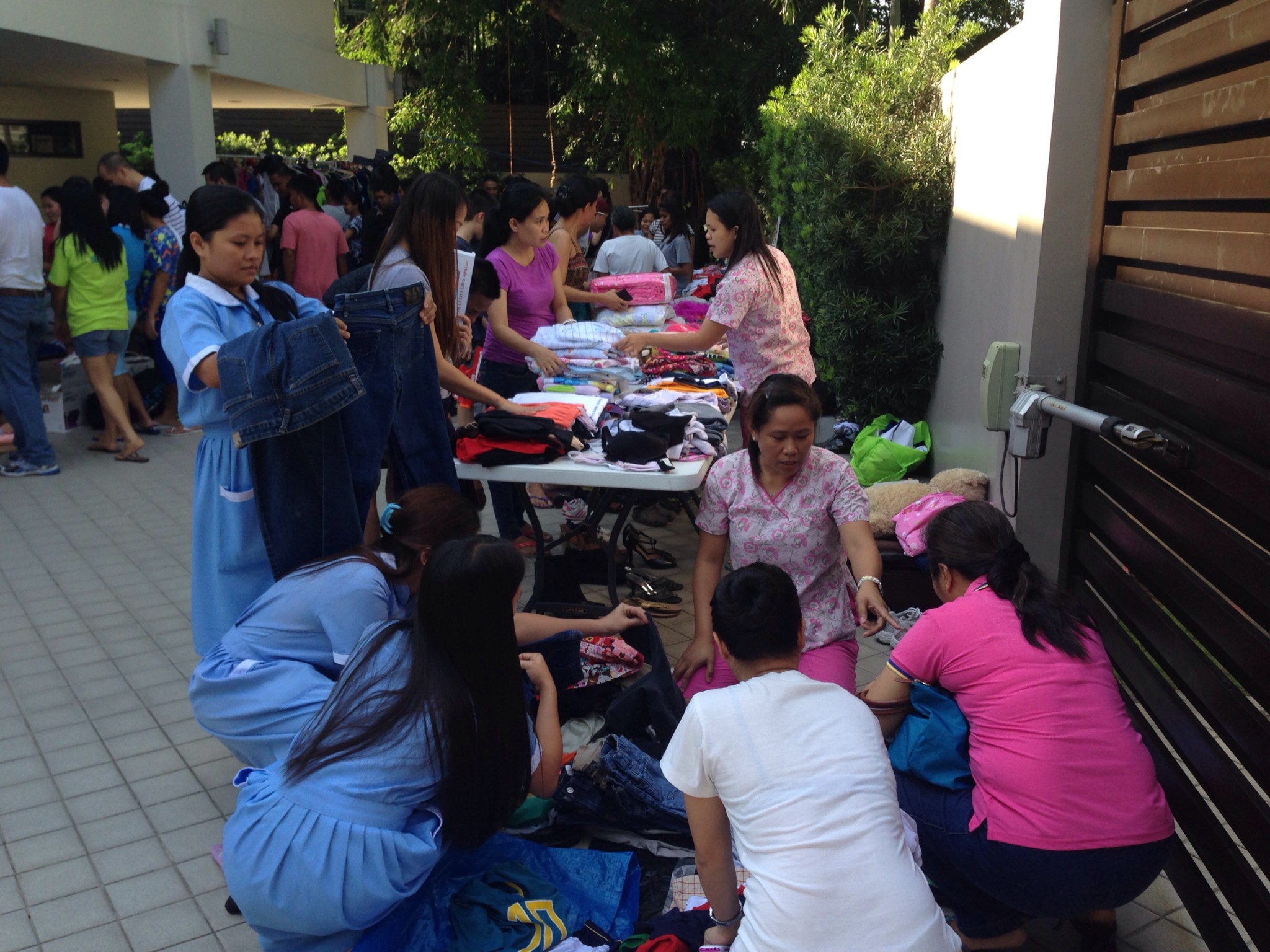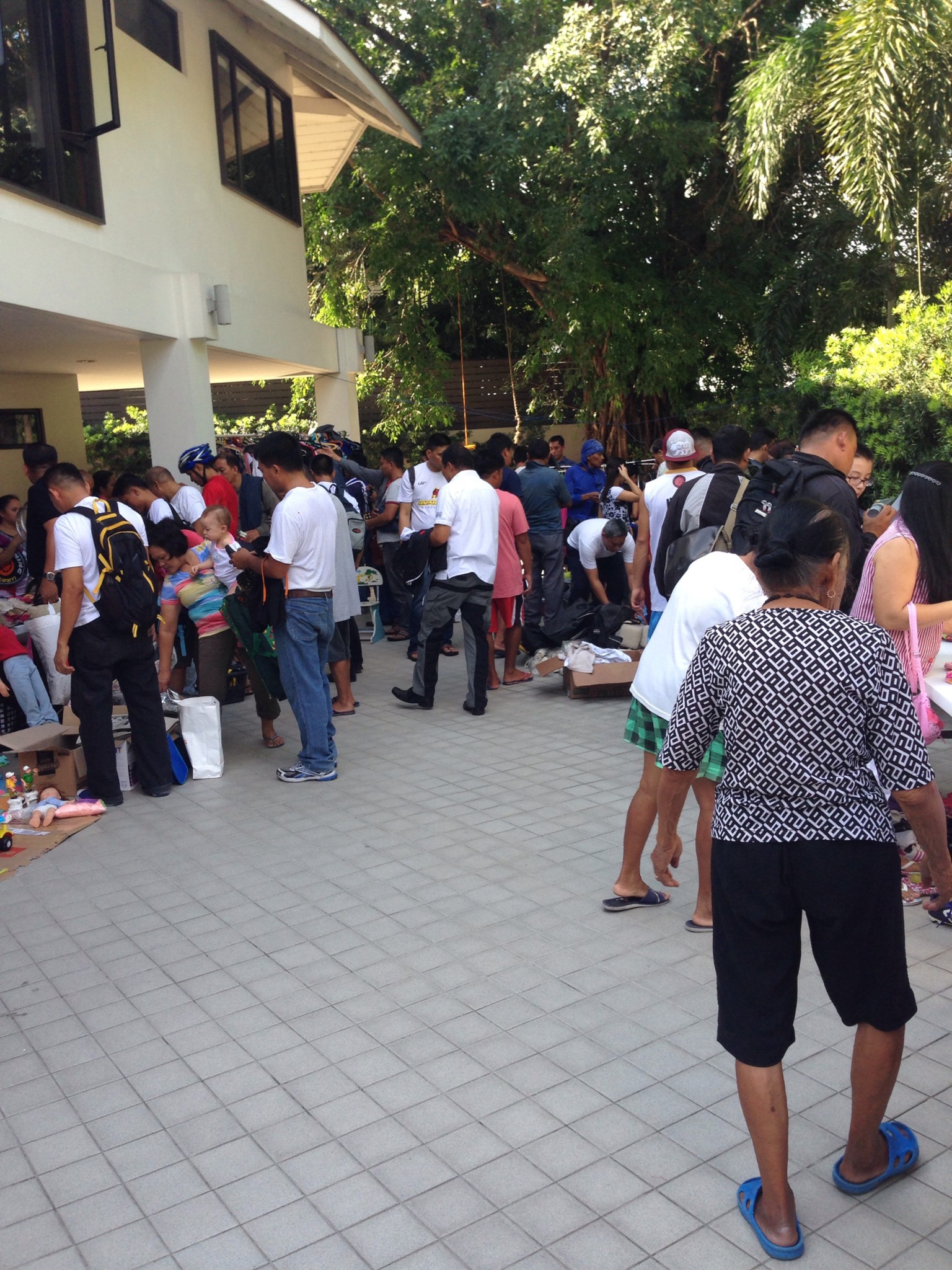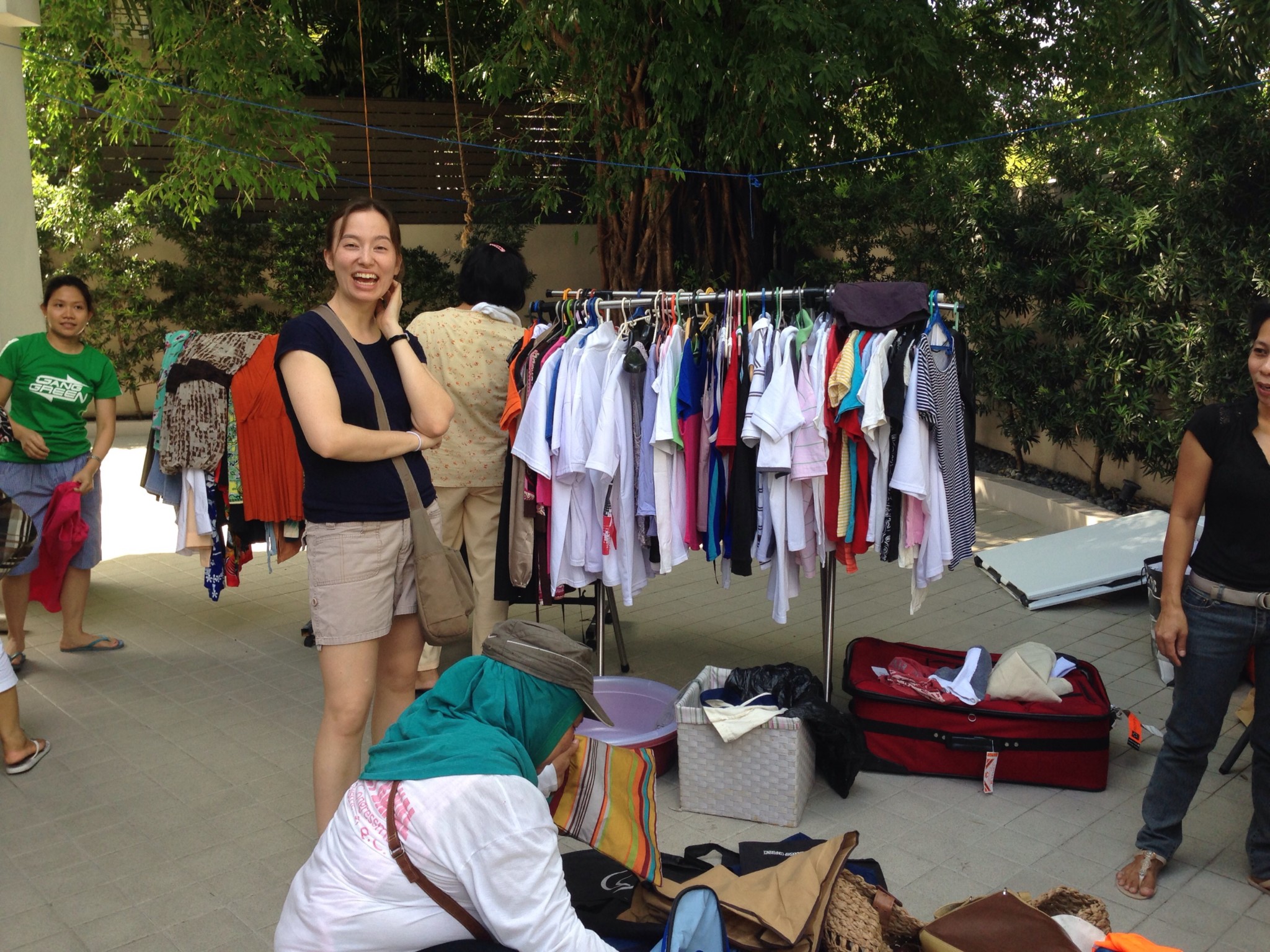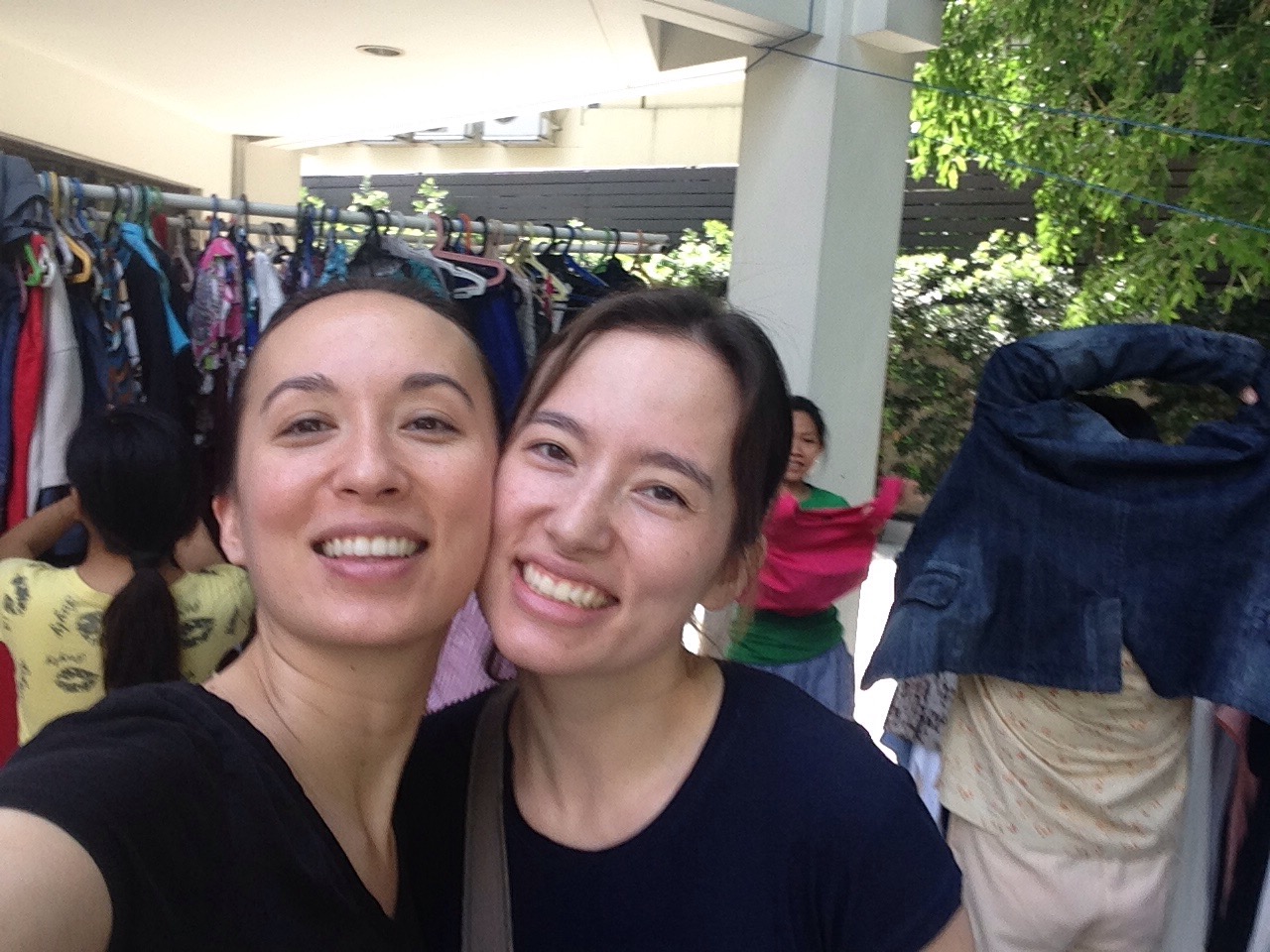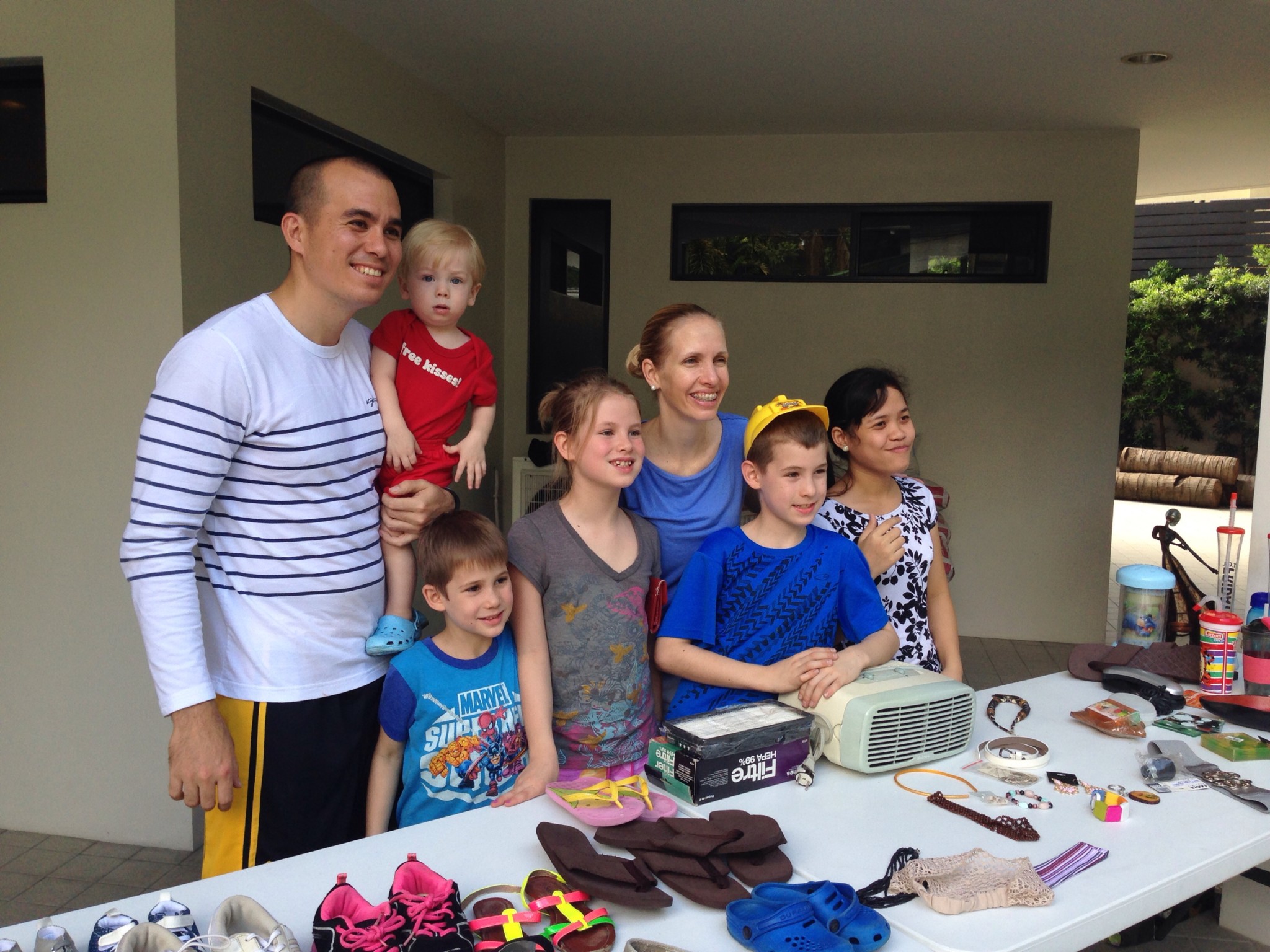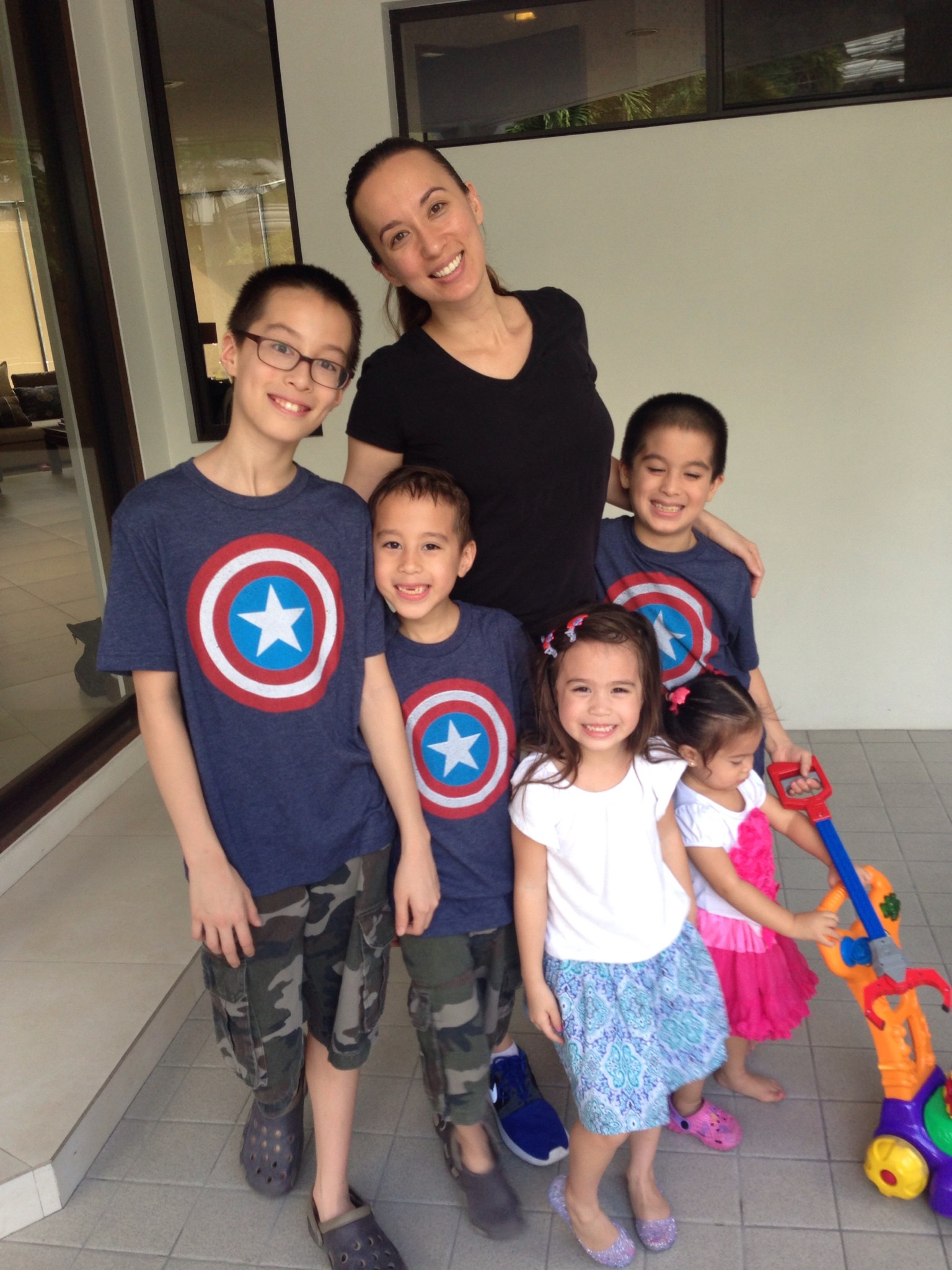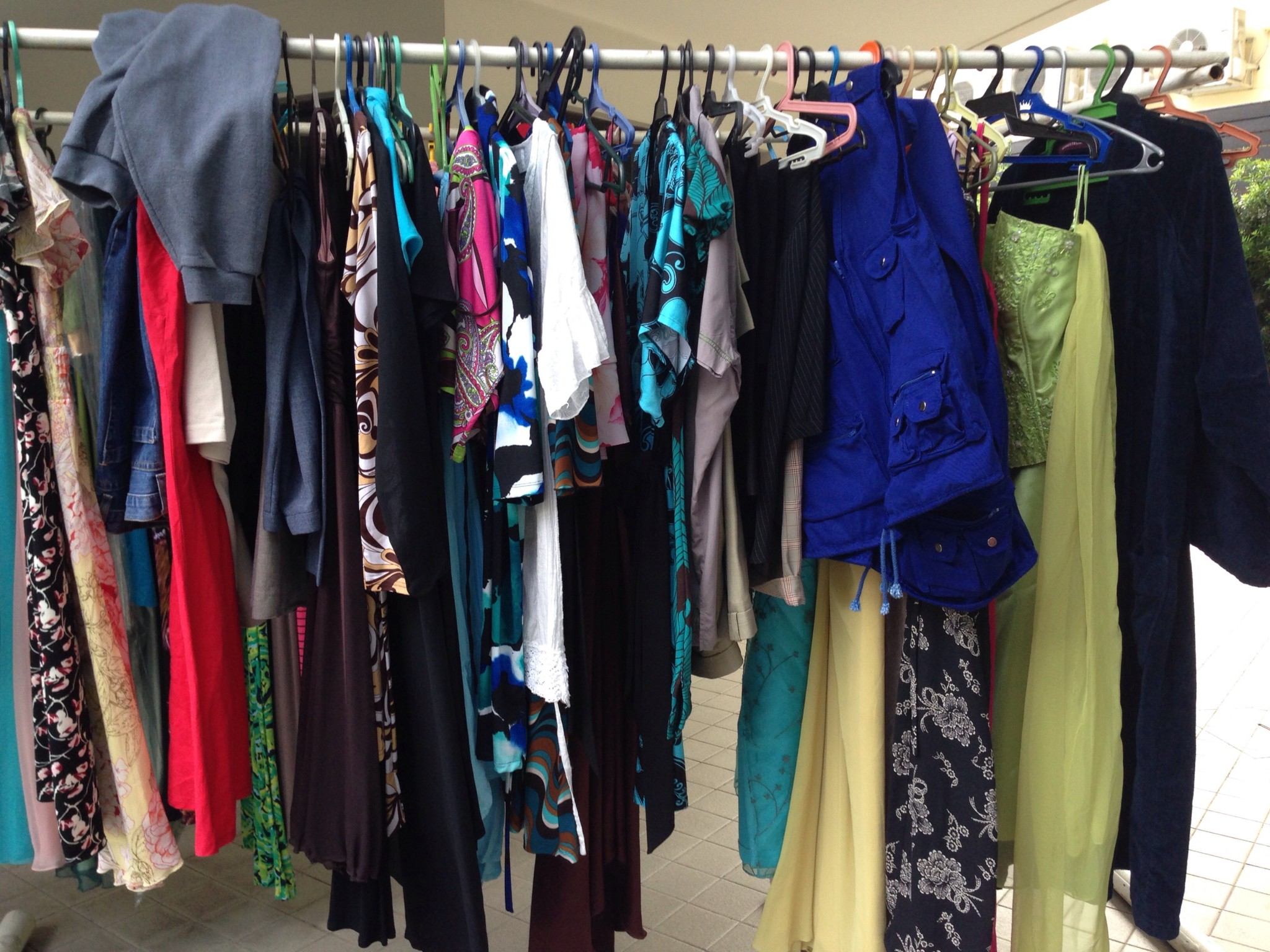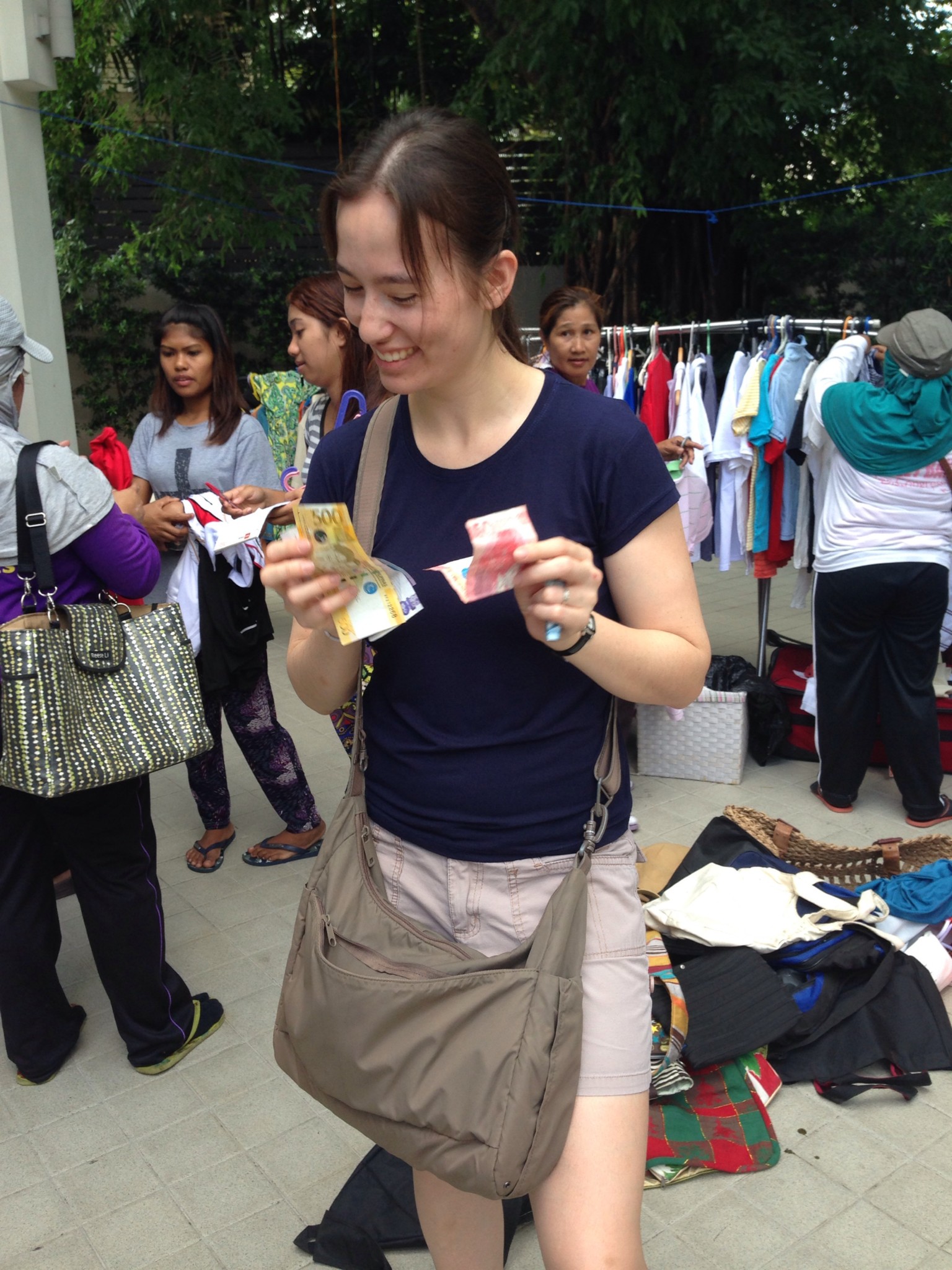 I was especially blessed by my sister-in-law, Jennifer, who cleaned out her house and sold a lot of things that she has been attached to. Since moving to the Philippines from the U.S., it has been a challenge for her to let go of objects and items that remind her of home in America. Furthermore, she is the type of person who collects and keeps random things she doesn't always need but thinks she might use in the future. So we all cheered her on! She ended up being the day's biggest winner in terms of earnings, too.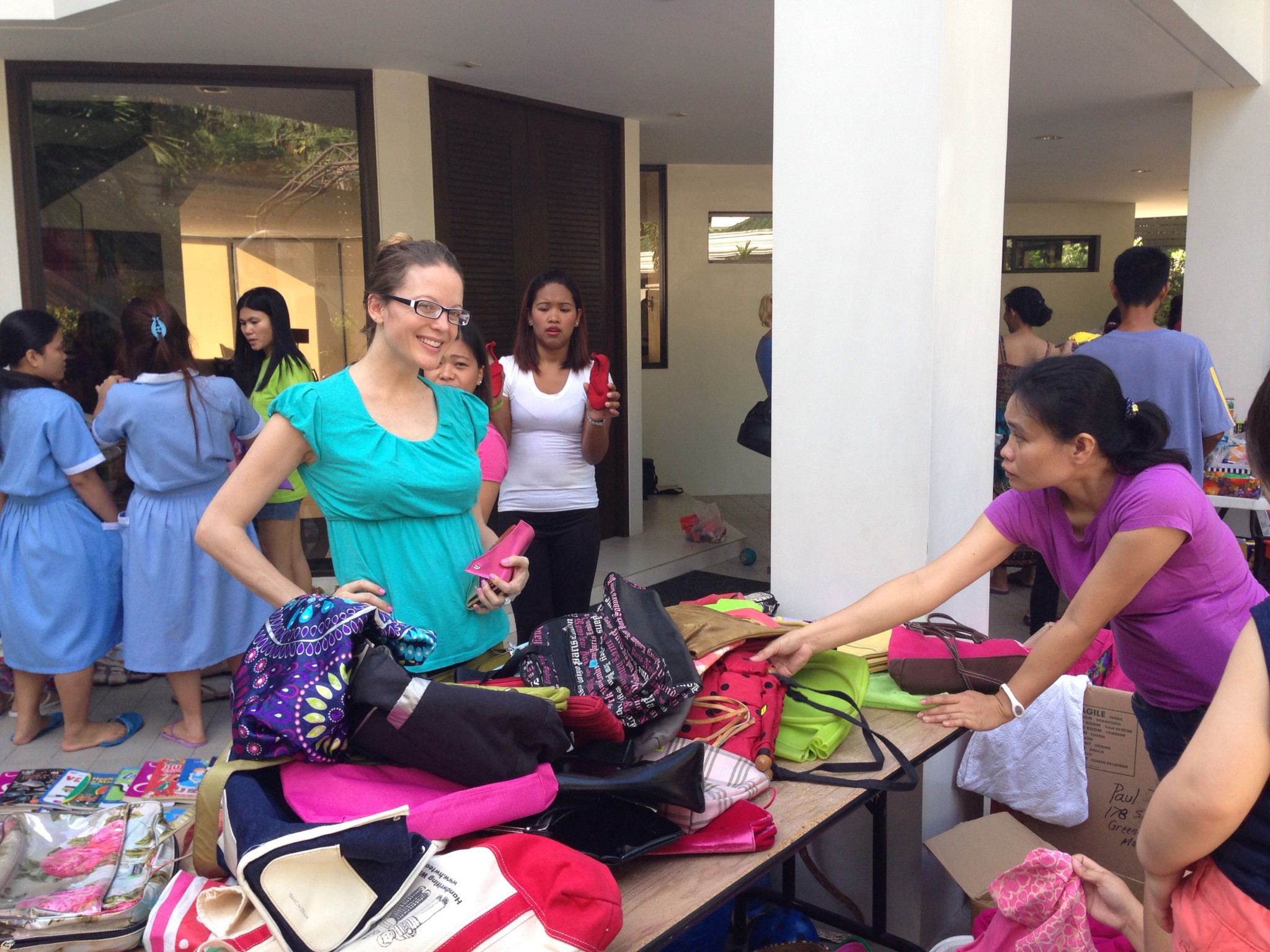 Elijah worked very hard to practice his selling skills.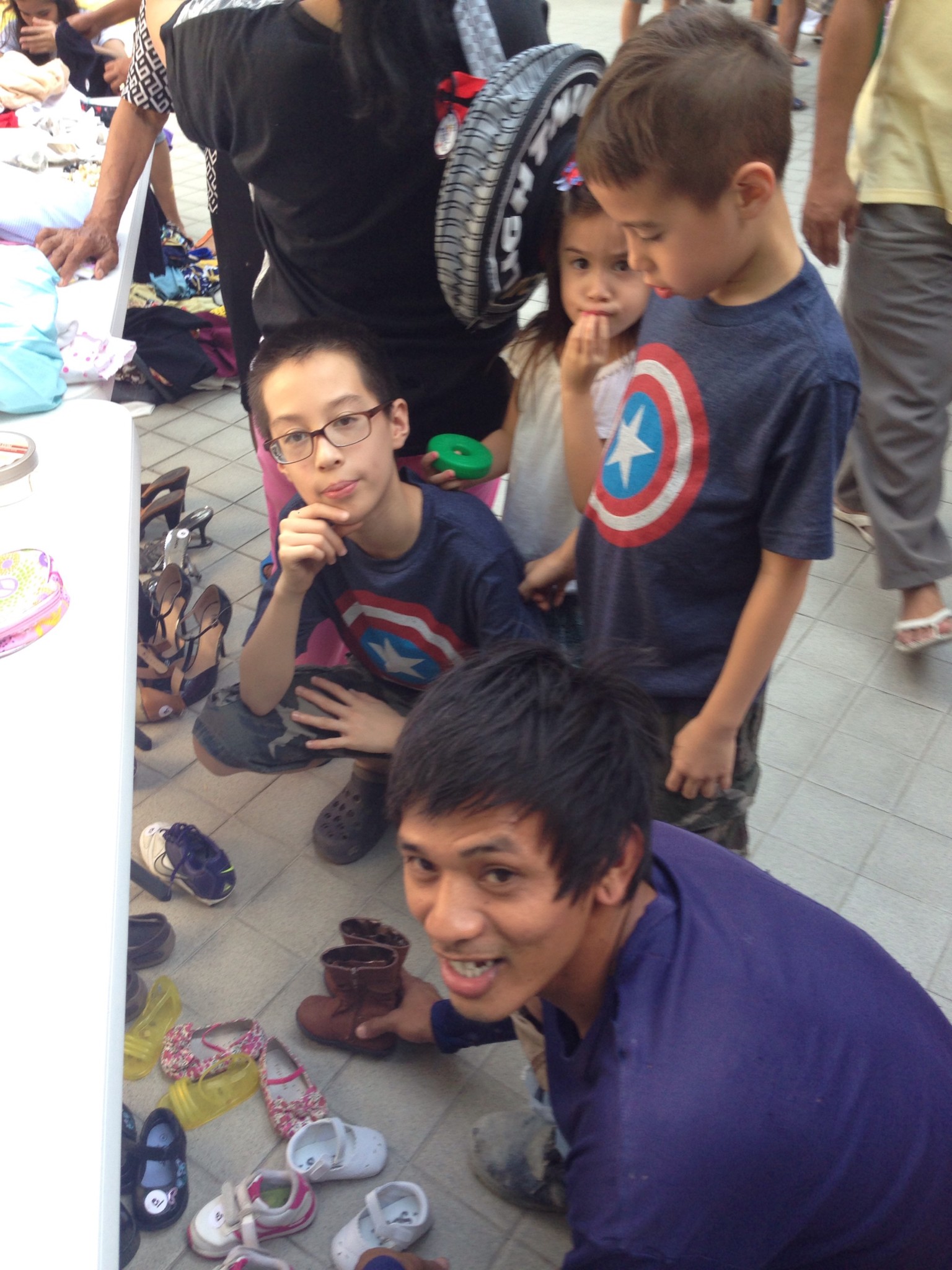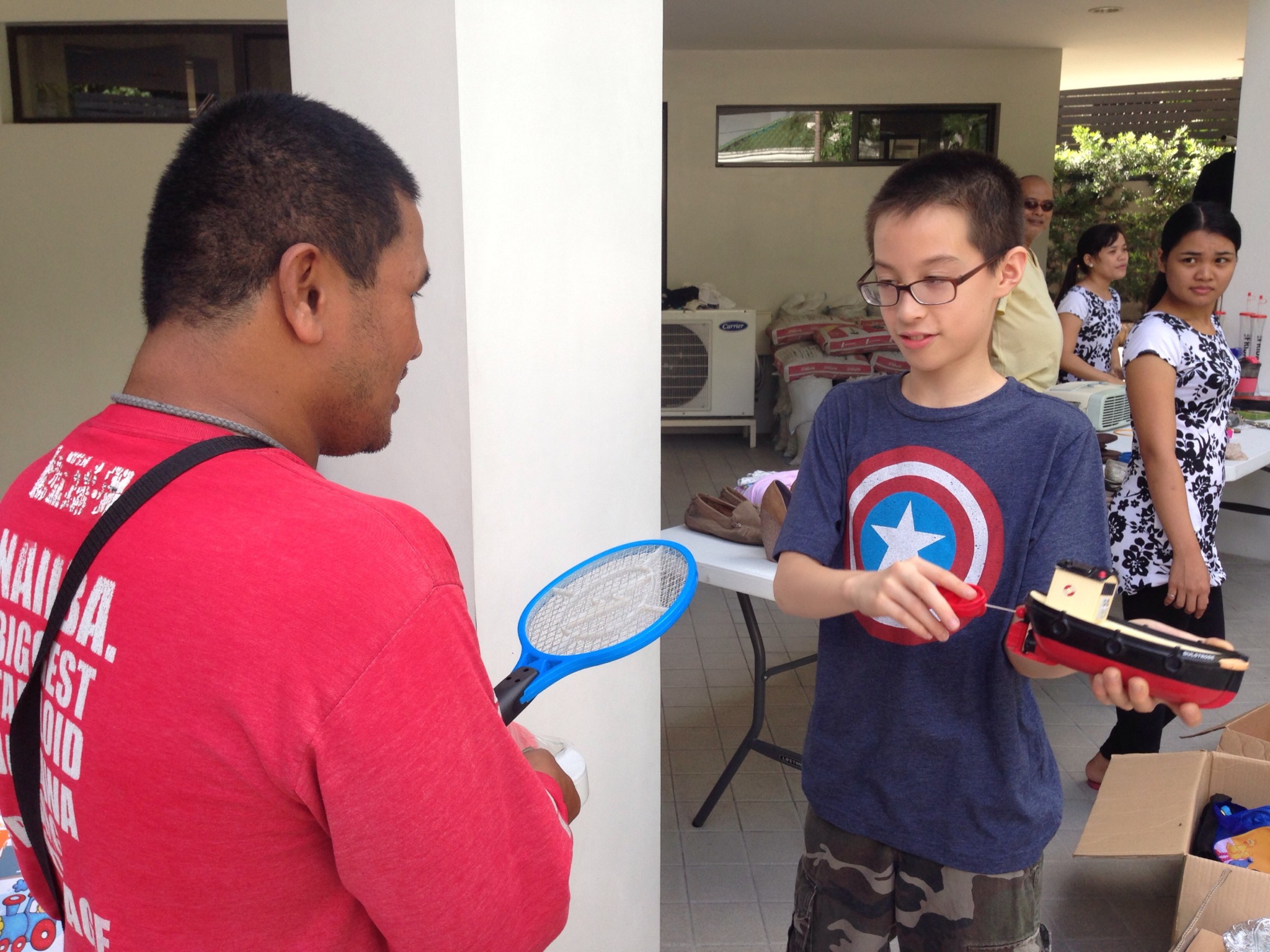 Most of the other kids played after the first hour…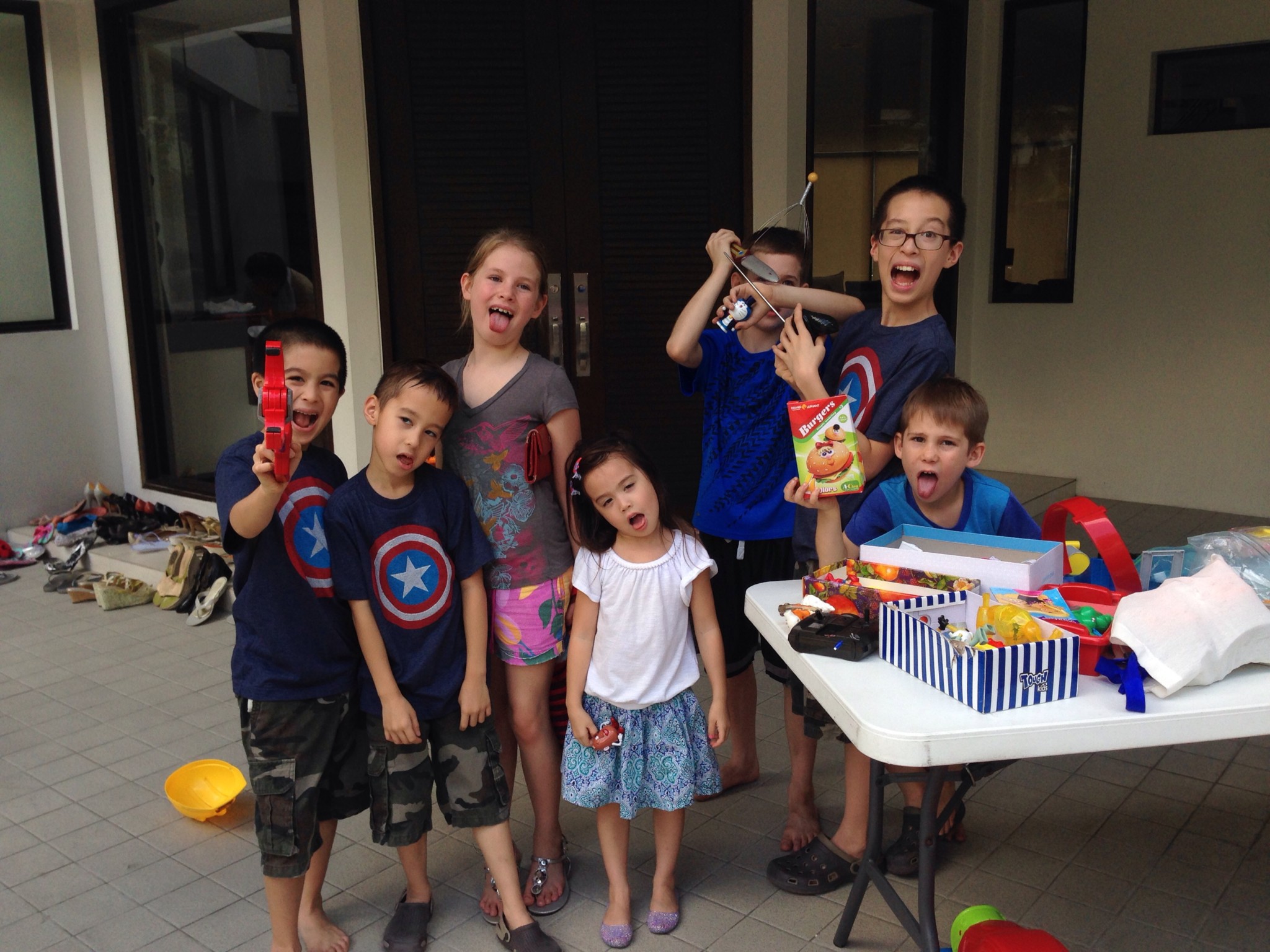 Titus got distracted by a lizard.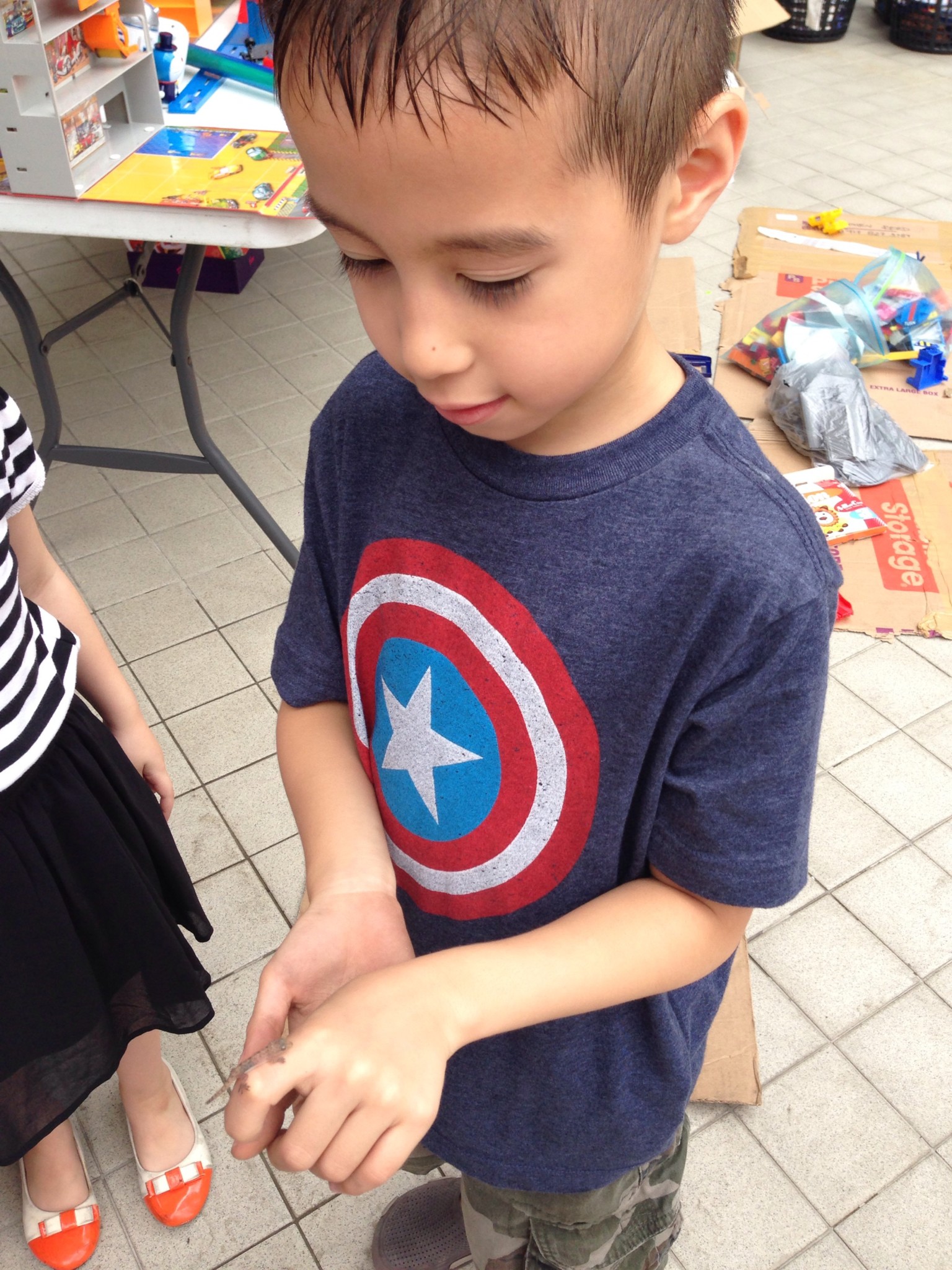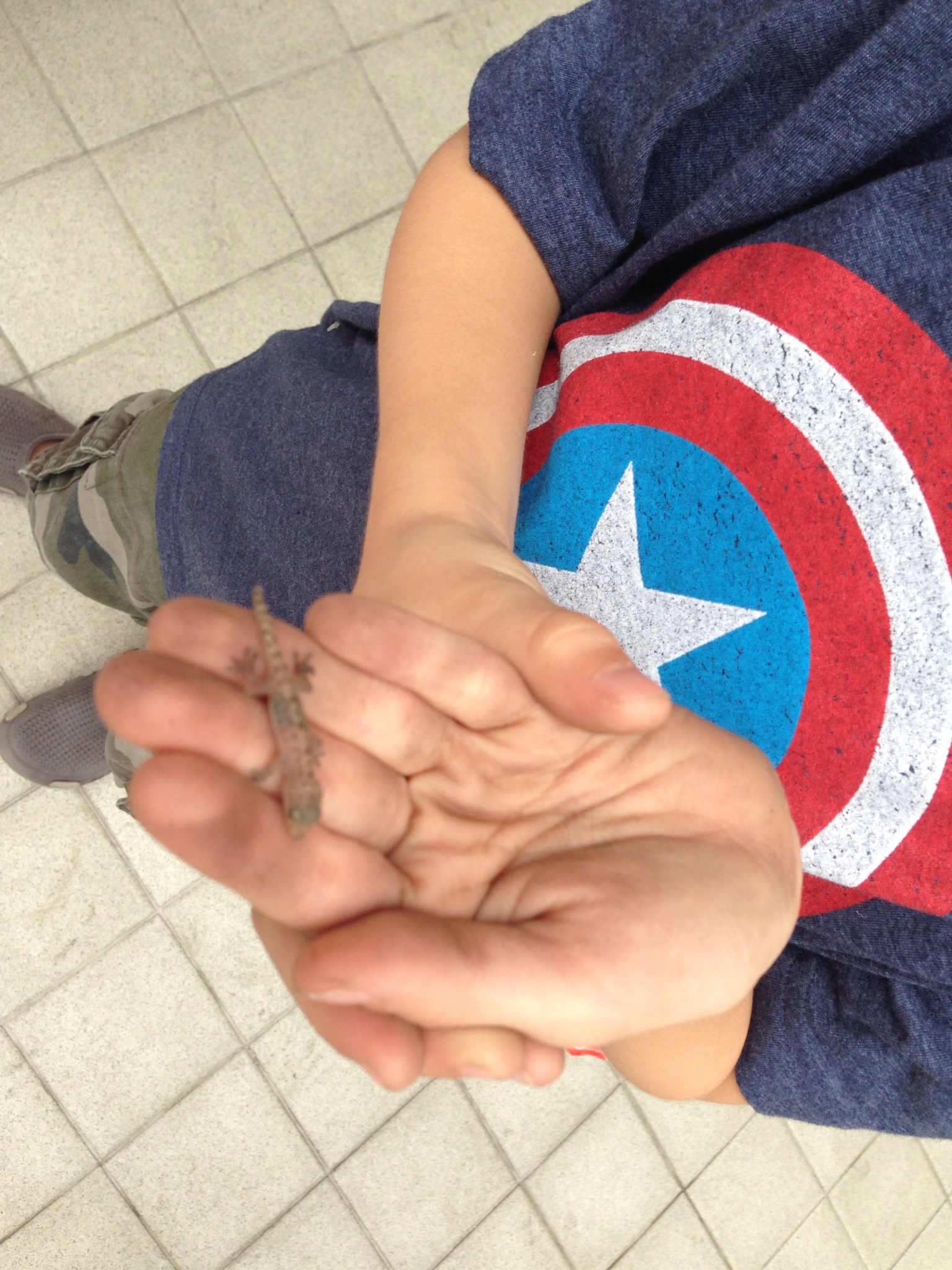 Oh dear, Tiana and my nieces started doing some shopping. Girls! The point is to let go!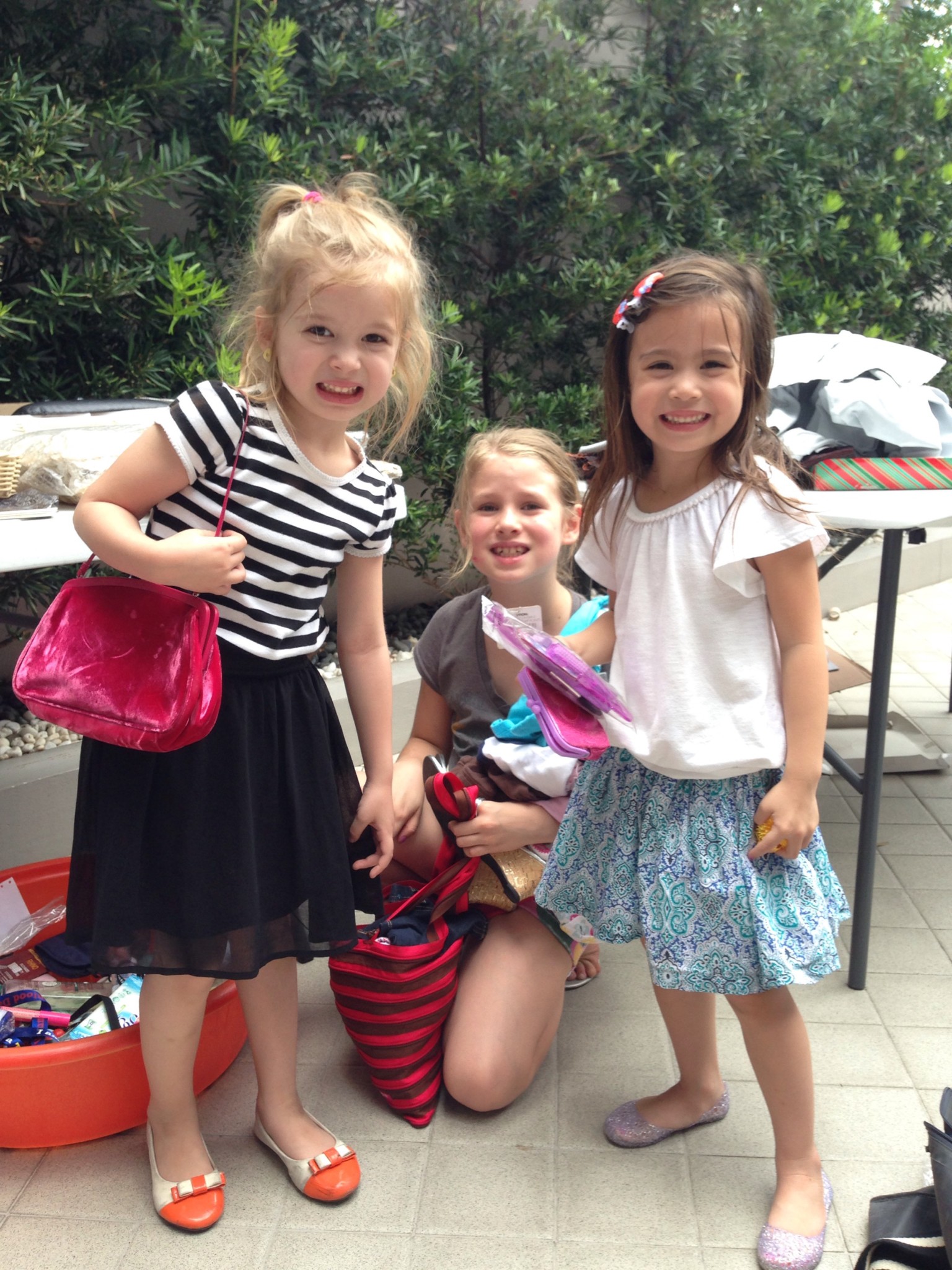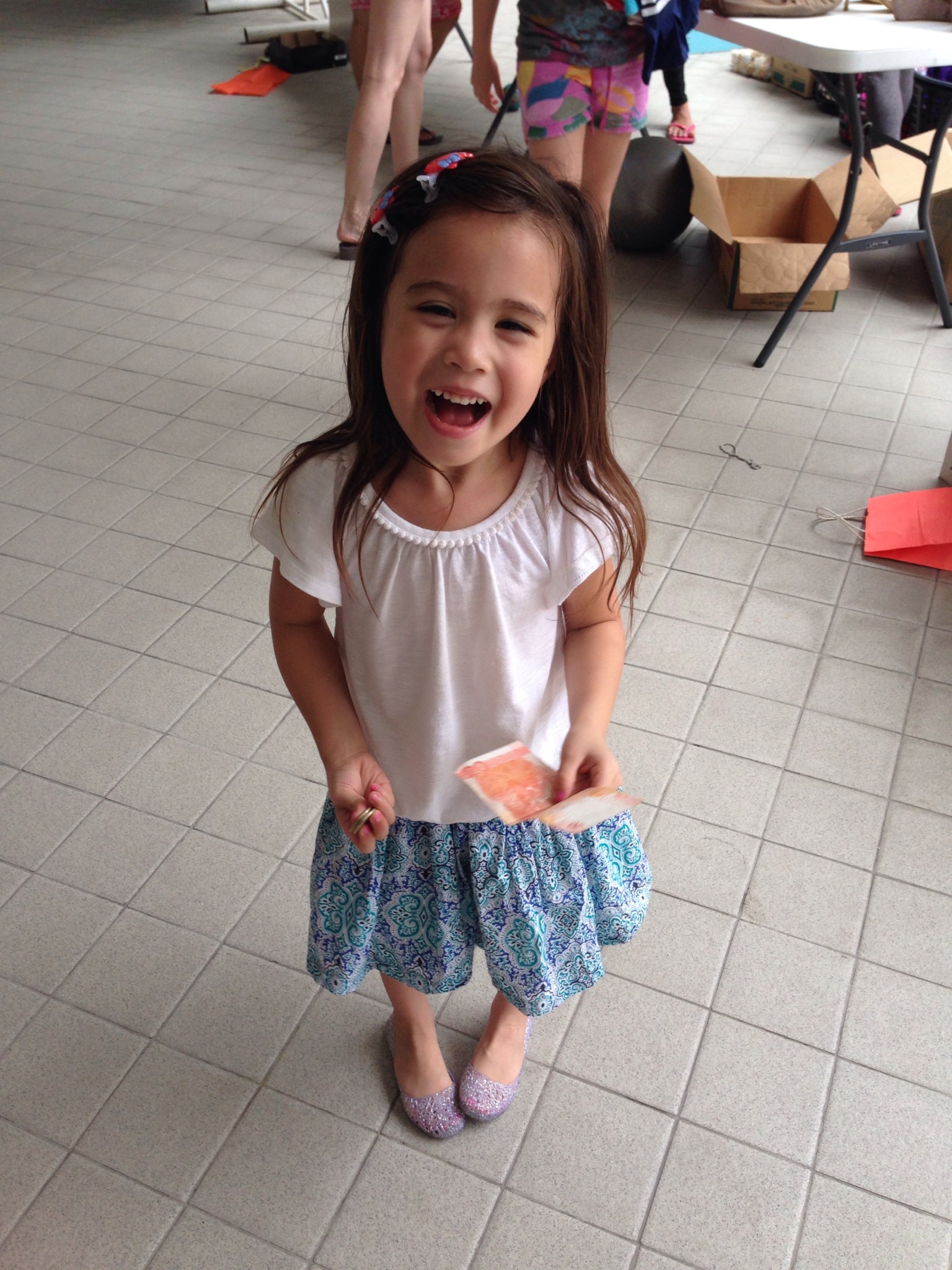 Catalina went crazy over a toy lawnmower.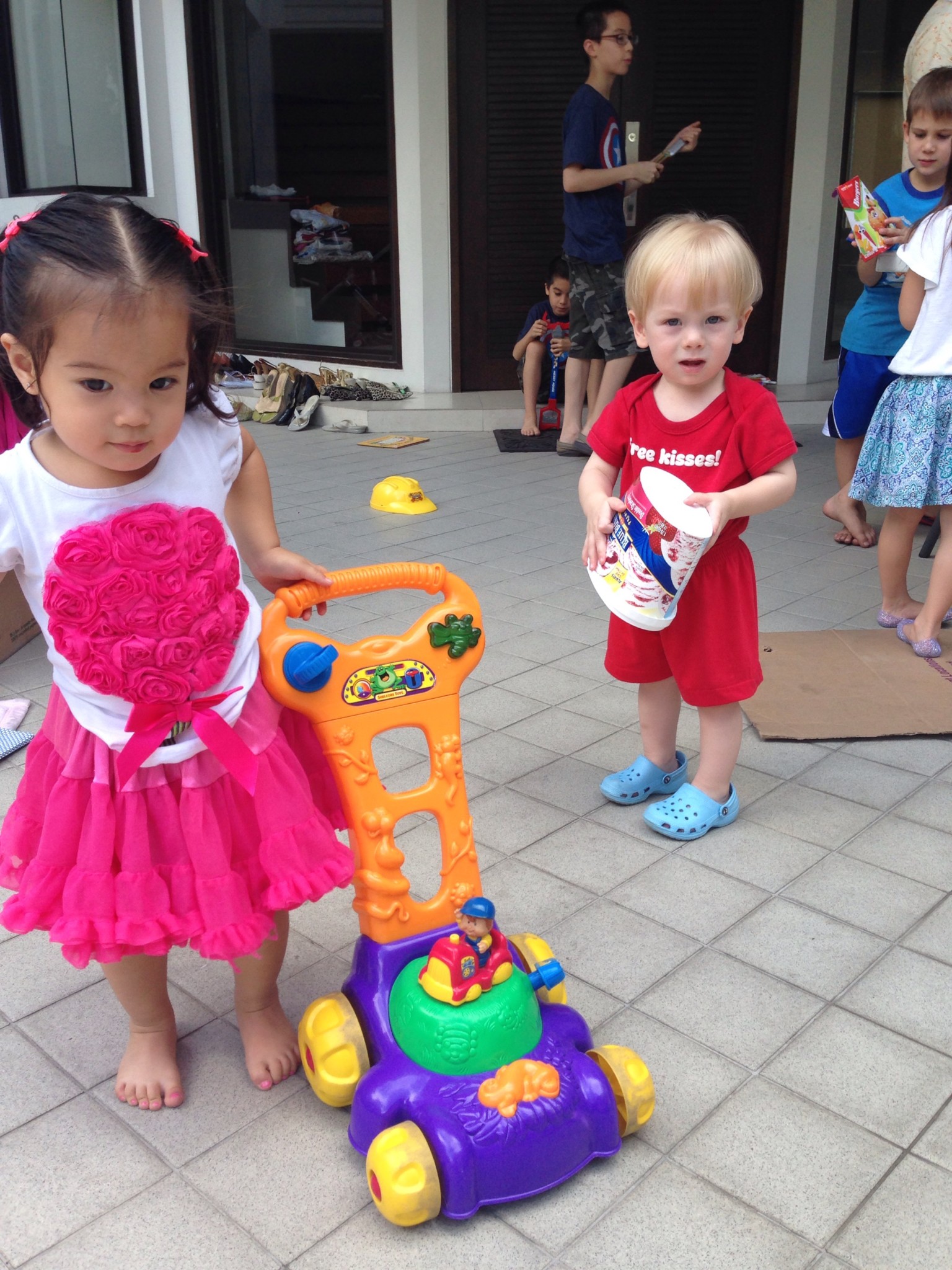 And there she took off with just one shoe!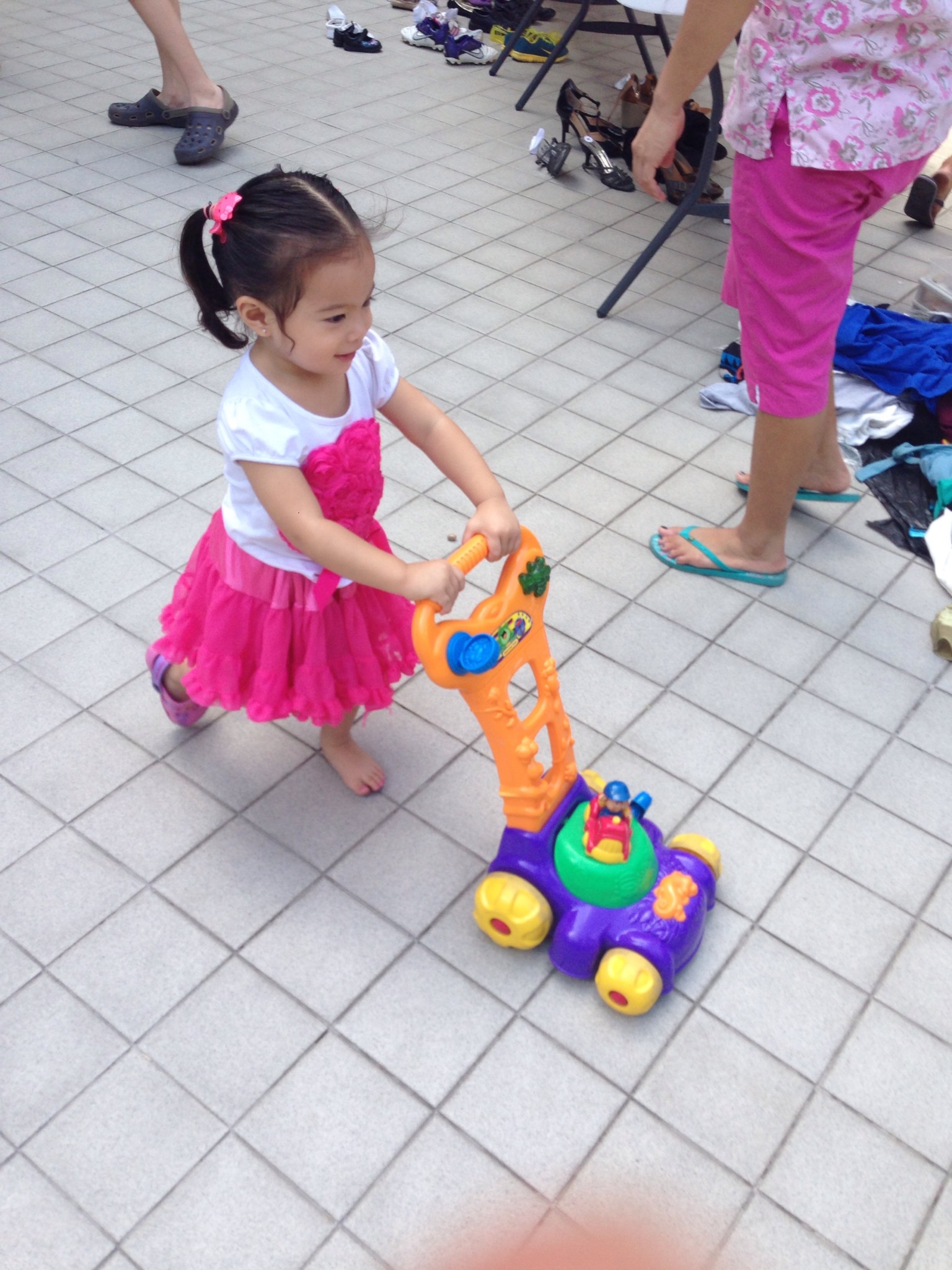 And then she fell asleep…
I probably made the least of everyone but it was still a great garage sale day!
What we usually sell…
1. Clothes, shoes, bags, or accessories that we haven't used in the last year.
2. Anything that doesn't fit well or is the wrong color, or looks faded and worn.
3. Clothes and shoes that our kids have outgrown.
4. Baby stuff that no one in the family uses anymore.
5. Objects that take up valuable space but have no functional or aesthetic value.
6. Toys that the kids no longer play with or should part with because they have too many.
7. Gadgets, appliances or electronics that we've replaced with updated models.
8. Lotions, perfumes, and other products that have been sitting on our shelves just waiting to expire.
9. Old suitcases.
10. Things we may like to keep but part with anyway because others may benefit from them.
I think garage sales are not just a great way to detach myself from THINGS, they also remind me that I can live and survive with less and still be very happy!
—
Do not love the world nor the things in the world. If anyone loves the world, the love of the Father is not in him. (‭1 John‬ ‭2‬:‭15‬ NASB)