When I married Edric, I had no idea what kind of a father he would be to our future children. I hoped that he would be intentional, committed and present in their lives, but there was no way to be certain until we actually started to have kids.
I still remember the incalculable joy that lit up his face when our first son, Elijah, was born. By God's grace I gave birth Lamaze, so I was cognizant and alert when Elijah came into this world. From behind the gauze mask, Edric's eyes started to tear as he stomached the gravity of God's gift to us. He was now a father.
Edric and I fumbled through our parenting in the early years of being a dad and mom. However, with the help of biblical principles from God's Word, advice from mentors like our parents and other men and women of God, the accountability of family and friends, and good books, our understanding and application of parenting improved through the years. (We have to keep improving still!)
I used to pressure Edric to be more involved and to be a spiritual leader to our kids, but all my yakking wasn't what ordered his priorities. As Edric grew in his love for the Lord, God put it in his heart to ponder upon his place and purpose in our children's lives. It was prayer and encouragement that made a difference, not nagging. Furthermore, he came across a passage of scripture that really convicted him to embrace fatherhood as a sacred trust.
"We will not conceal them from their children, but tell to the generation to come the praises of the LORD, and His strength and His wondrous works that He has done. For He established a testimony in Jacob and appointed a law in Israel, which He commanded our fathers that they should teach them to their children, that the generation to come might know, even the children yet to be born, that they may arise and tell them to their children, that they should put their confidence in God and not forget the works of God, but keep His commandments, and not be like their fathers, a stubborn and rebellious generation, a generation that did not prepare its heart and whose spirit was not faithful to God." (‭Psalms‬ ‭78‬:‭4-8 NASB)
Today, Edric is the one who reminds me to be more intentional! Very recently, he came up with a code of Mendoza Family Values. It begins with this statement: "A Mendoza f.o.l.l.o.w.s. JESUS."
F – FORGIVE one another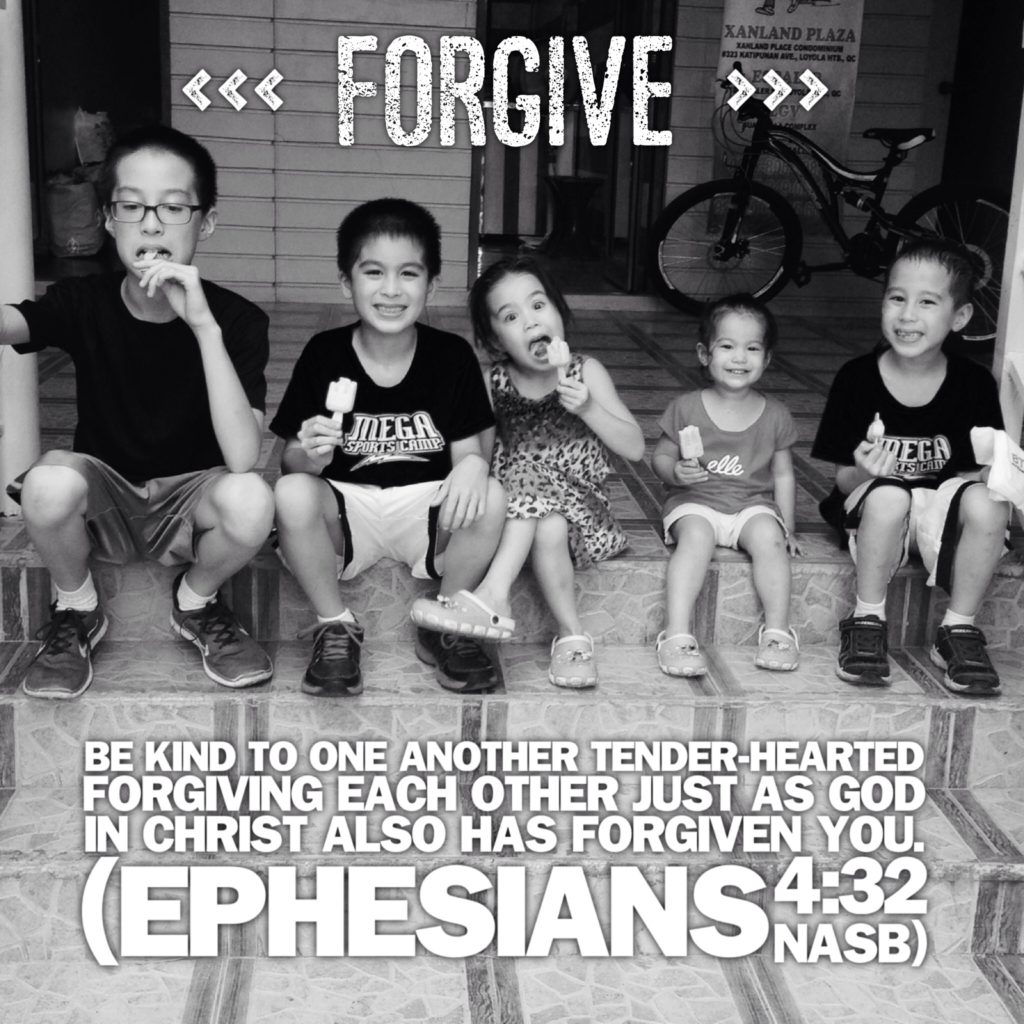 O – OBEY God and authorities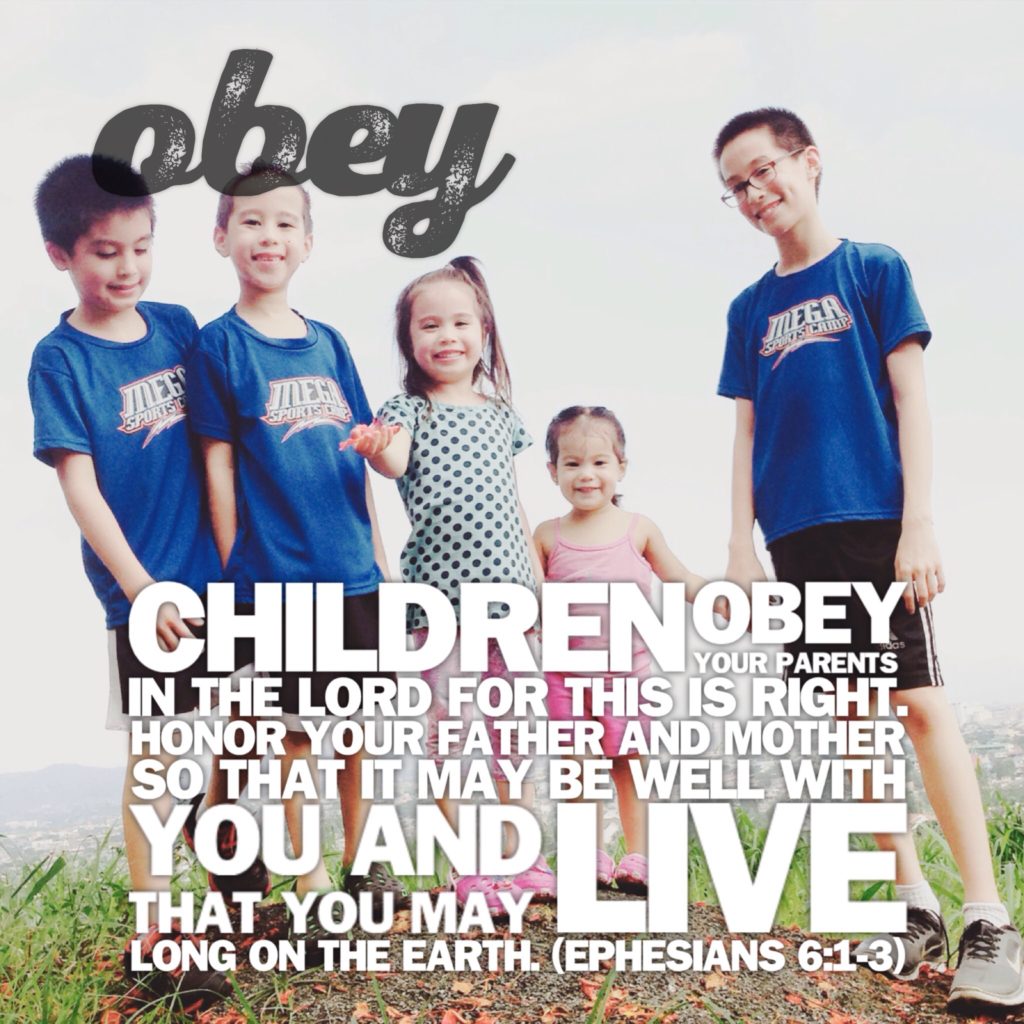 L – LOVE one another unconditionally and love people to Jesus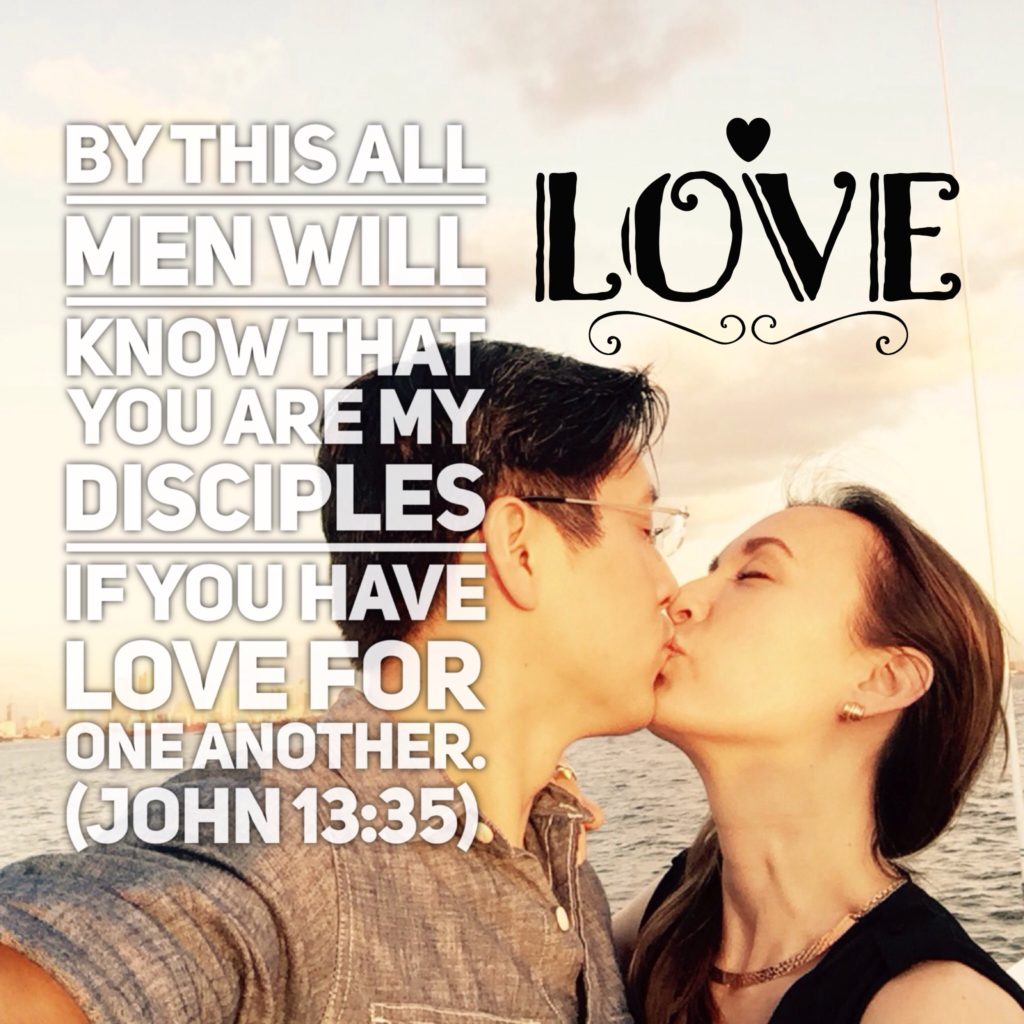 L – LEARN God's Word and His Truths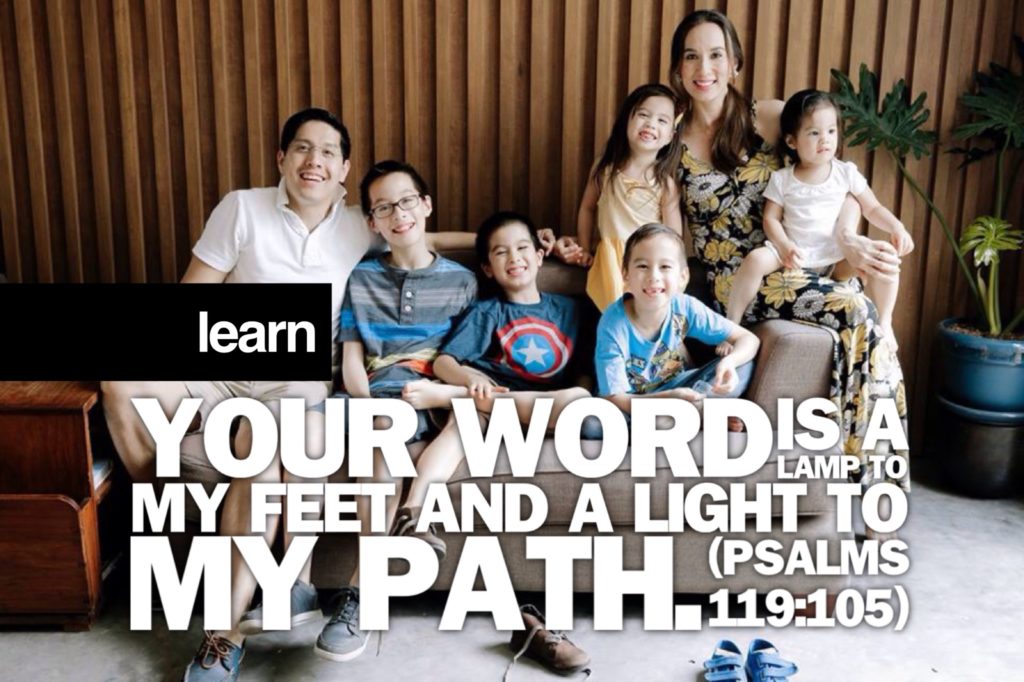 O – ONE (Live for the Audience of One – God's glory)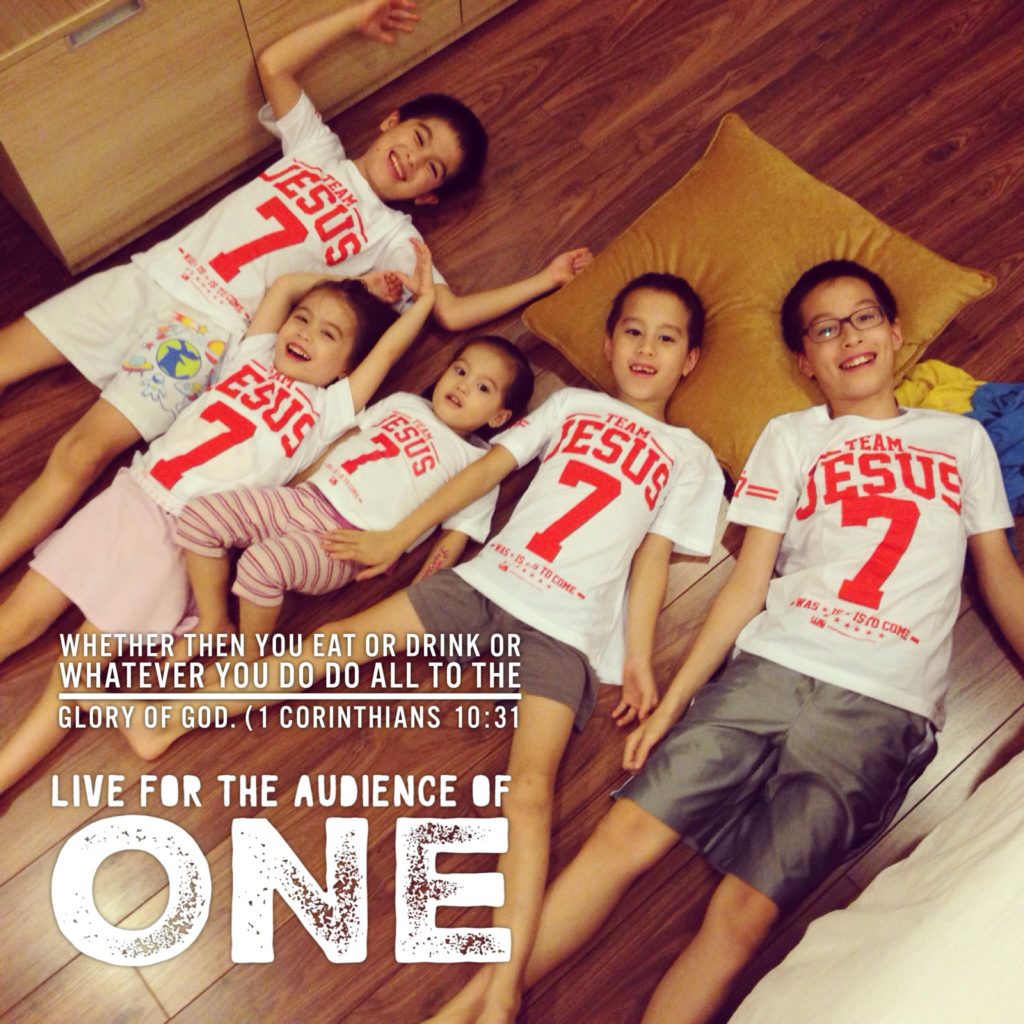 W – WORD (Keep your word)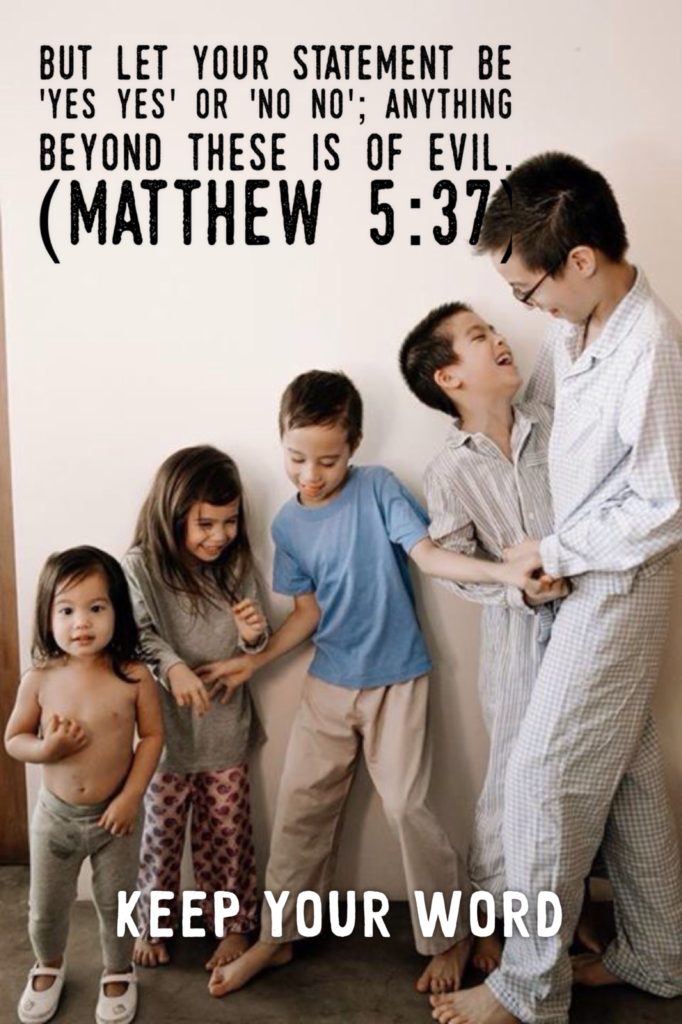 S – STEWARD (Be a good steward of your talents, abilities, opportunities, time and resources.)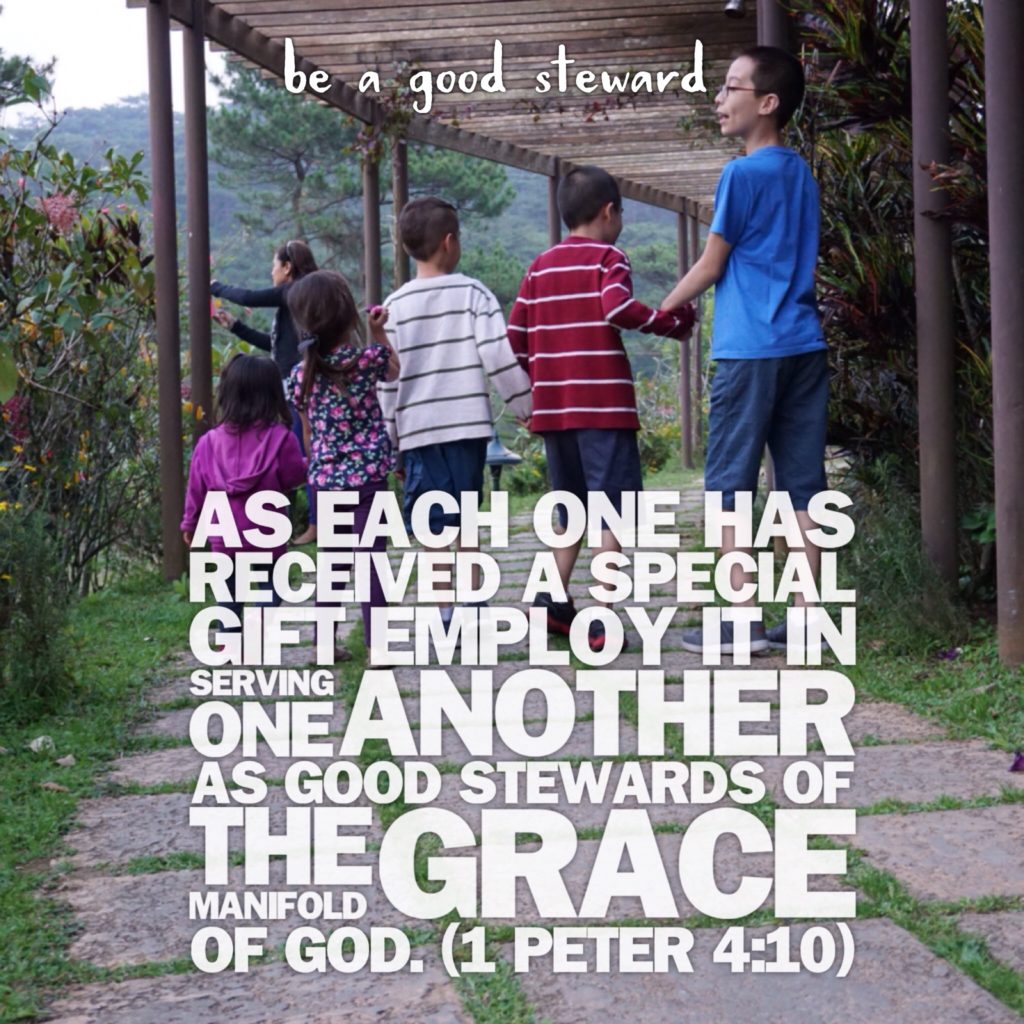 Edric has based our family devotions on these values in the last few months, giving a bible passage that corresponds to each trait for our children to internalize and memorize.
Every family needs to have a sense of identity that is rooted in their belief system. For our family, our identity is rooted in Jesus Christ and we want to follow Him faithfully. But what does this mean, in practical, everyday situations, especially for our kids?
The list is something our kids can refer to again and again as they make choices. It isn't an exhaustive list and there are many other character traits and principles our children need to learn, but this list helps to give them an image of a Christ-follower. Of course the bigger challenge is that Edric and I need to role model The Mendoza Family Values ourselves!
Have you given thought to your family identity? What values will define your family?