My second son, Edan, is very conscientious about his things. As an orderly and organized person, he tends to keep track of his belongings, and he likes to keep them in good condition. When his toys get broken or his plants (oh my, his plants!) don't grow properly, he is deeply affected.
The other day, Titus, accidentally dropped Edan's drawing art set. The cover of the set fell off and the contents of the kit tumbled out. Three of the charcoal drawing tools cracked. Uh oh. For a slightly obsessive person like Edan, this was going to be major. His set was now imperfect! Horror of horrors!
Edan wasn't just upset, he ran off to cry on his bed in total frustration. Titus bawled too because he felt badly. This drawing kit was very new. Edan hadn't even used it yet.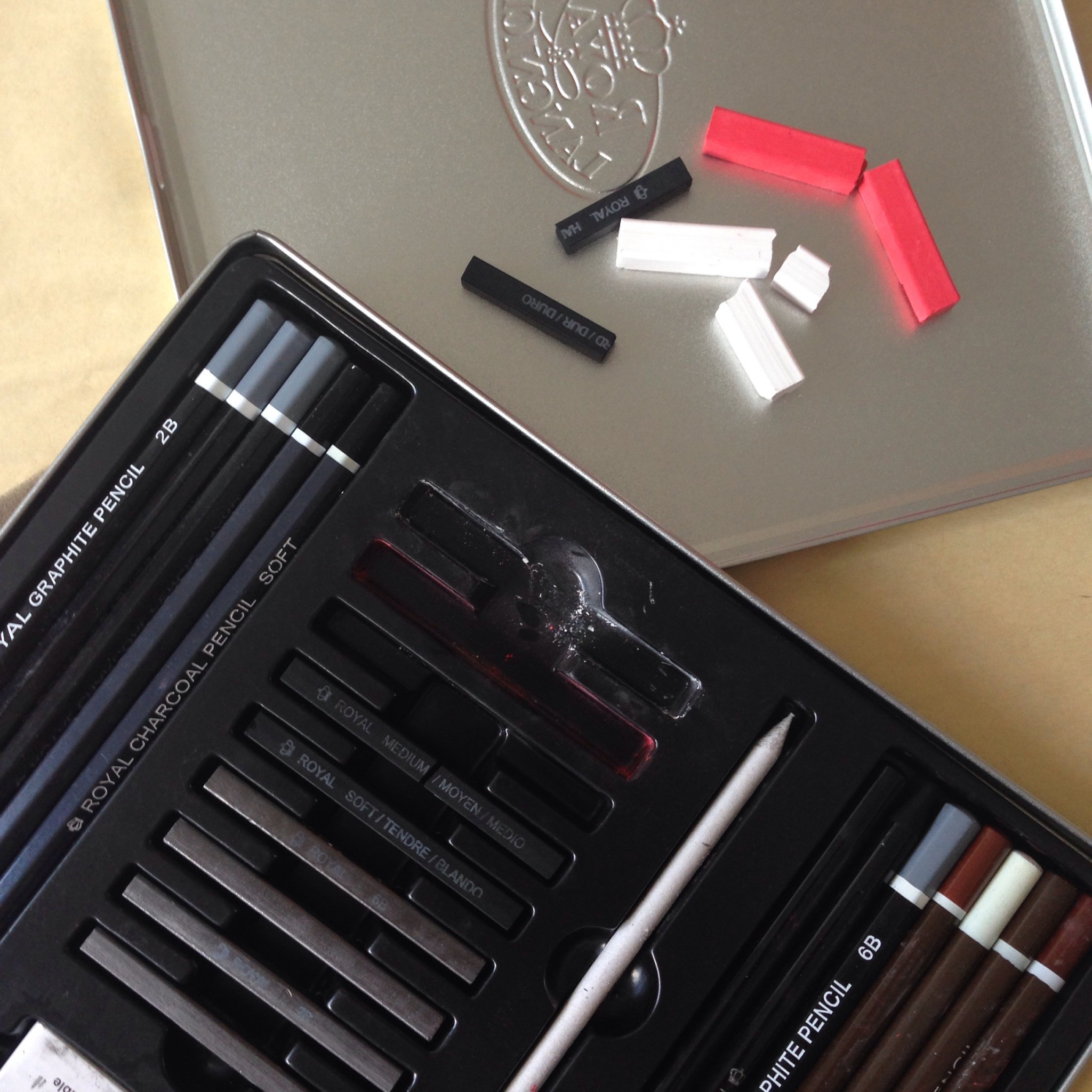 After Edan calmed down and processed his feelings, he came back out to the study room. His eyes were bloodshot and he was quiet. I empathized with him, but then I gently reminded him, "You know, Edan, I know you feel sad about what happened, but your relationship with Titus is more important than your art set."
I decided to take advantage of the teachable moment and went on to explain that some family members fight over possessions and property. They let these issues come between them when they should love one another. Why can we love and forgive? Because Jesus has done this for us.
He nodded and acknowledged the truthfulness of what I was saying, but of course this was a difficult challenge for him. I know Edan loves Titus. However, feelings of frustration and anger lingered after he surveyed the damage done to his charcoal tools.
I didn't force him to accept Titus' apology. In fact, I left the situation alone first, hoping that the Lord would be the one to speak to both their hearts. Later on, I investigated to find out what happened. Edan told me, "I forgave him, mom. I told him he was more important to me than my art set." I told Edan I was so proud of him. He had done the right thing.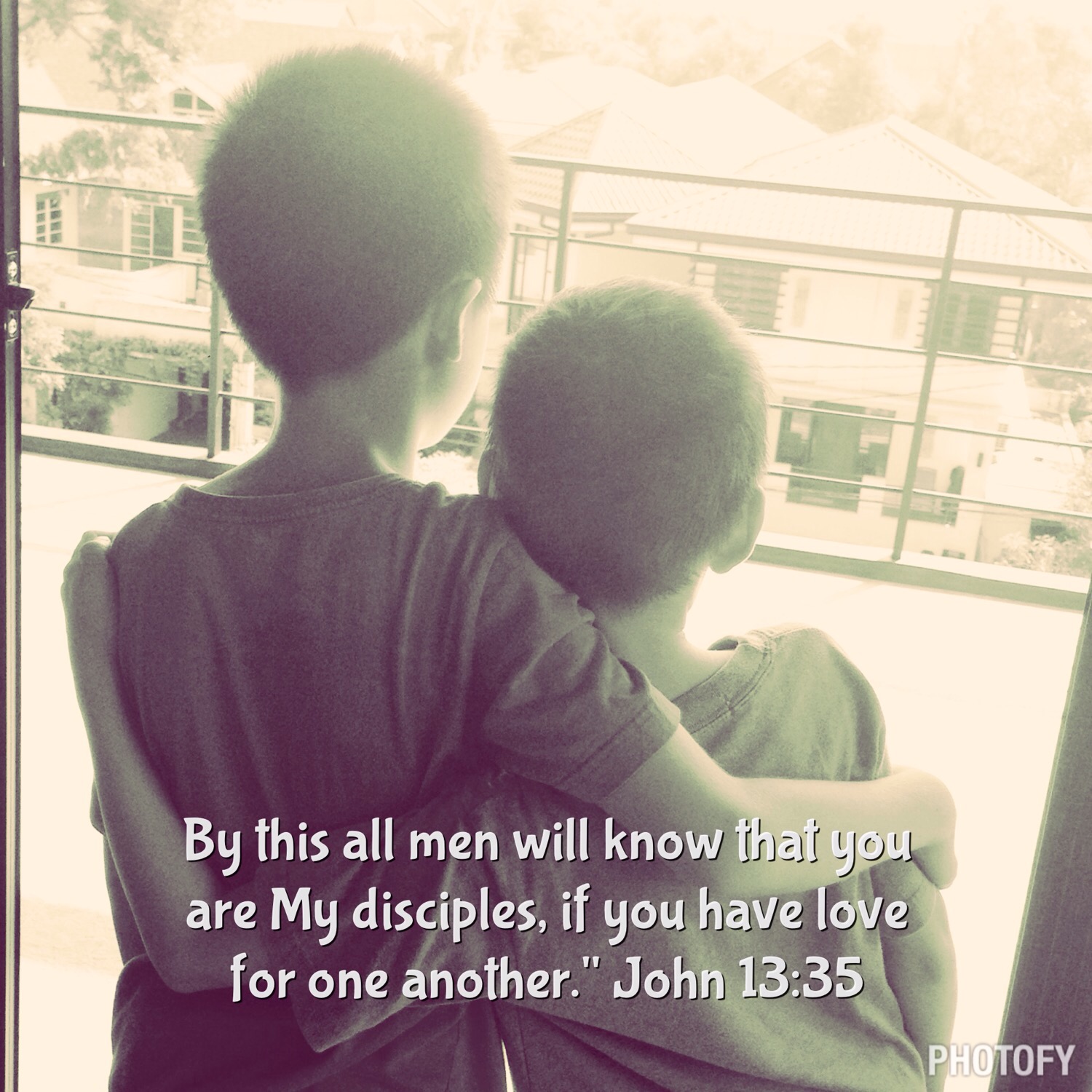 Often times, as a mother, I have to wait on the sidelines of my older children's lives when they make their choices. On the one hand, I do my best to instruct, teach, and disciple them. However, I need to leave room and space for the Holy Spirit to minister to them and convict them to make choices that please God. I can't impose my will. I'm after heart-change in my kids and not external change.
Edan's art set isn't perfect anymore like he hoped it would stay. But I saw him playing with Titus this morning and all was well between them. They were enjoying one another's company without the residual or lingering frustration that was present in Edan's heart two days ago. It was a more beautiful scene than any art set could've drawn.
This situation exemplified a very minor conflict that can arise between siblings and how love triumphed in the end. However, the sad reality is that many grown up siblings can't stomach one another. Very often, the issue that breaks them apart is money. I'm sure there was a point in time when these same angry family members were little children playing together and enjoying one another's company like my kids were this morning. But along the way, the nature of the relationship changed when money problems came into the picture. This is a common story in the Philippines. Relationships are so often the casualty of fights over property and inheritance.
The Bible tells us, "What does it profit a man to gain the whole world but forfeit his soul? (Mark 8:36) It's never worth it to let our soul rot in bitterness over mere things…things that have no value in eternity, that we cannot take with us. What gain is monetary wealth at the expense of relationships, especially at expense of the bond between siblings? Real poverty is to have everything in the world but to live in the absence of Christ's love – His love for us, and His love in us toward others.
My prayer for my kids is they will preserve the bond of unity they share in Christ, that they will love one another the way Christ loves them. The art set was a small thing but I want my children to recognize that it lies in them, in all of us, to make things more important than people. The antidote is to this tendency is to love.
"Hatred stirs up strife, but love covers all transgressions." Proverbs 10:12
"Above all, keep fervent in your love for one another, because love covers a multitude of sins." 1 Peter 4:8