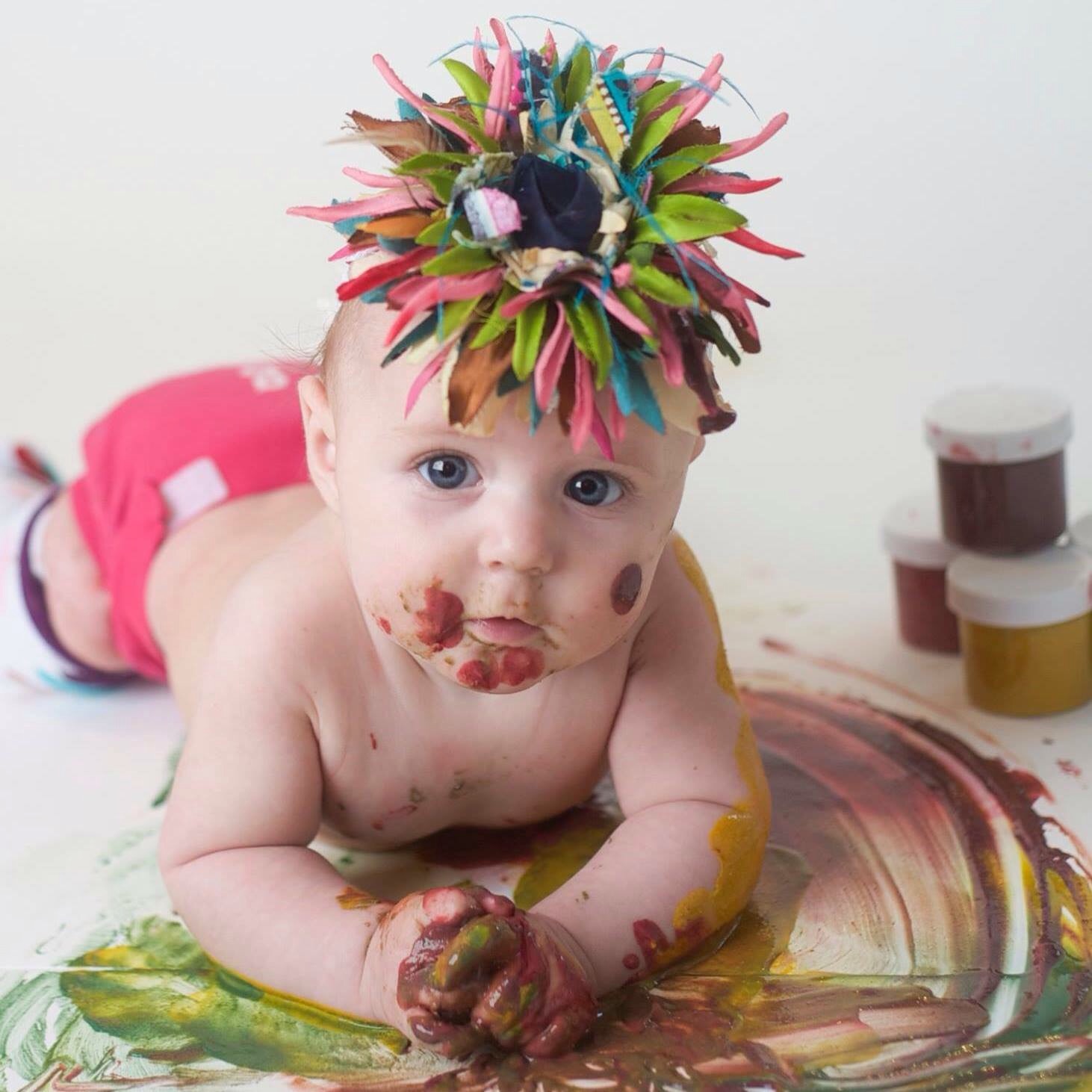 (Photo from Wee Too Art Supply)
Do you ever wish that children can safely eat their art materials since little tots tend to do that anyway? Well, now they can! I recently discovered a brand called, Wee Can Too Art Supplies. It has no wheat, no sugar and no preservatives, and it uses only organic fruits and vegetables. Some of the ingredients include real blueberries, beets, pumpkin and spinach. Yum!
For parents whose babies and young children are prone to allergies, you can be sure they won't be getting rashes from these materials! Plus, they smell really delicious! So yummy, my one year old tried to eat one of the crayons! I was tempted to take a bite myself.
Catalina enjoying the veggie scent…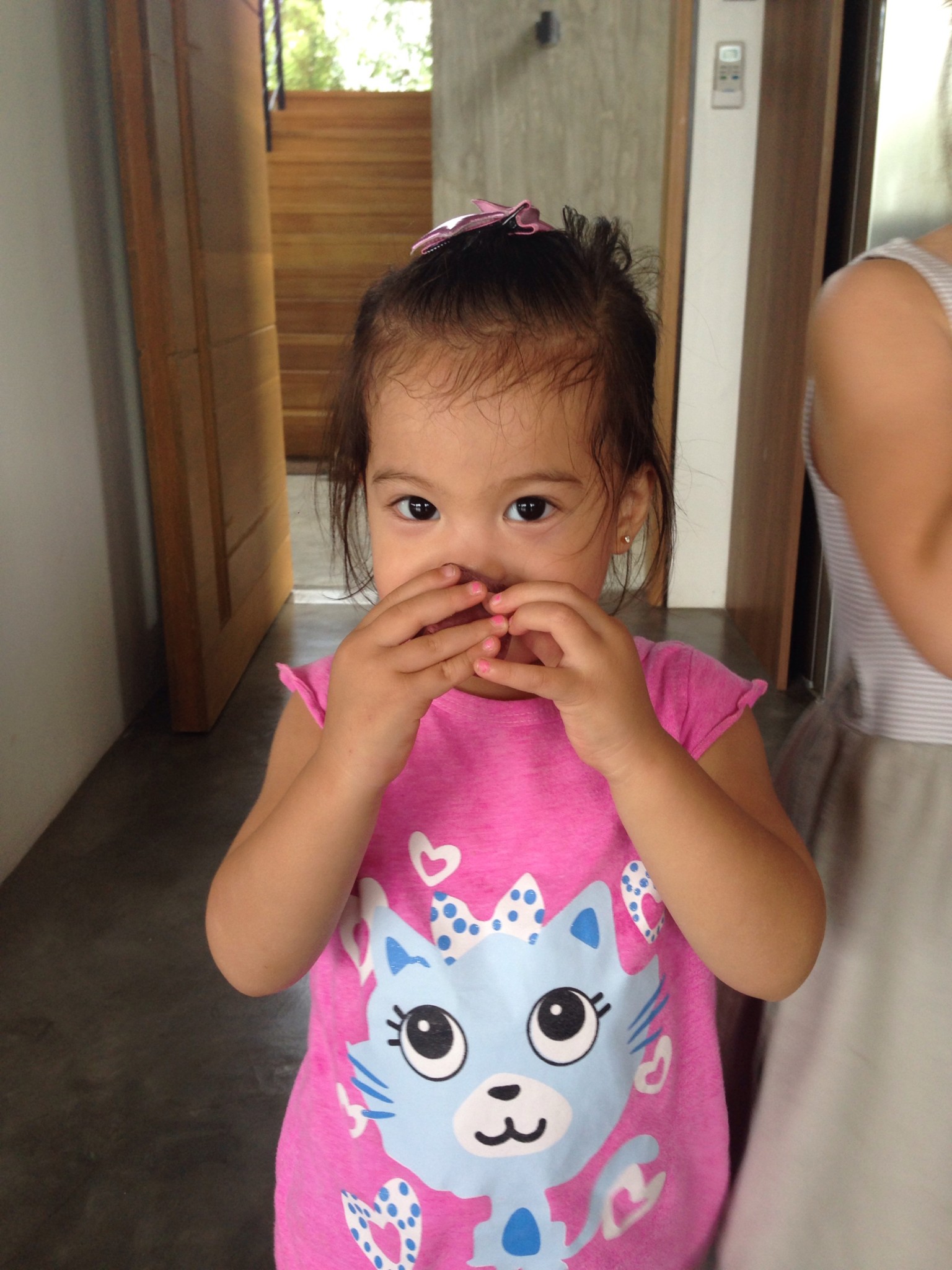 The kids used the chalk outdoors…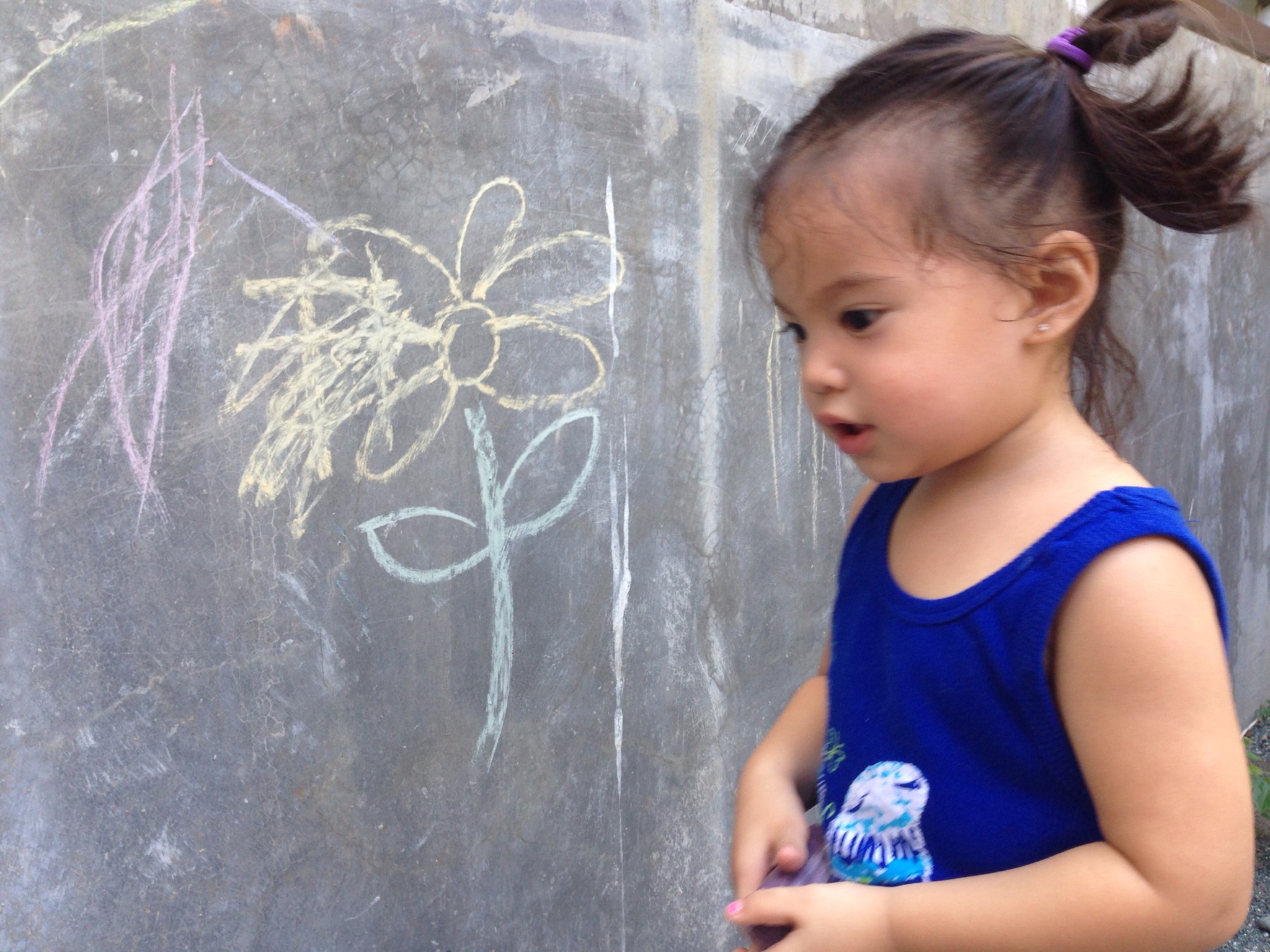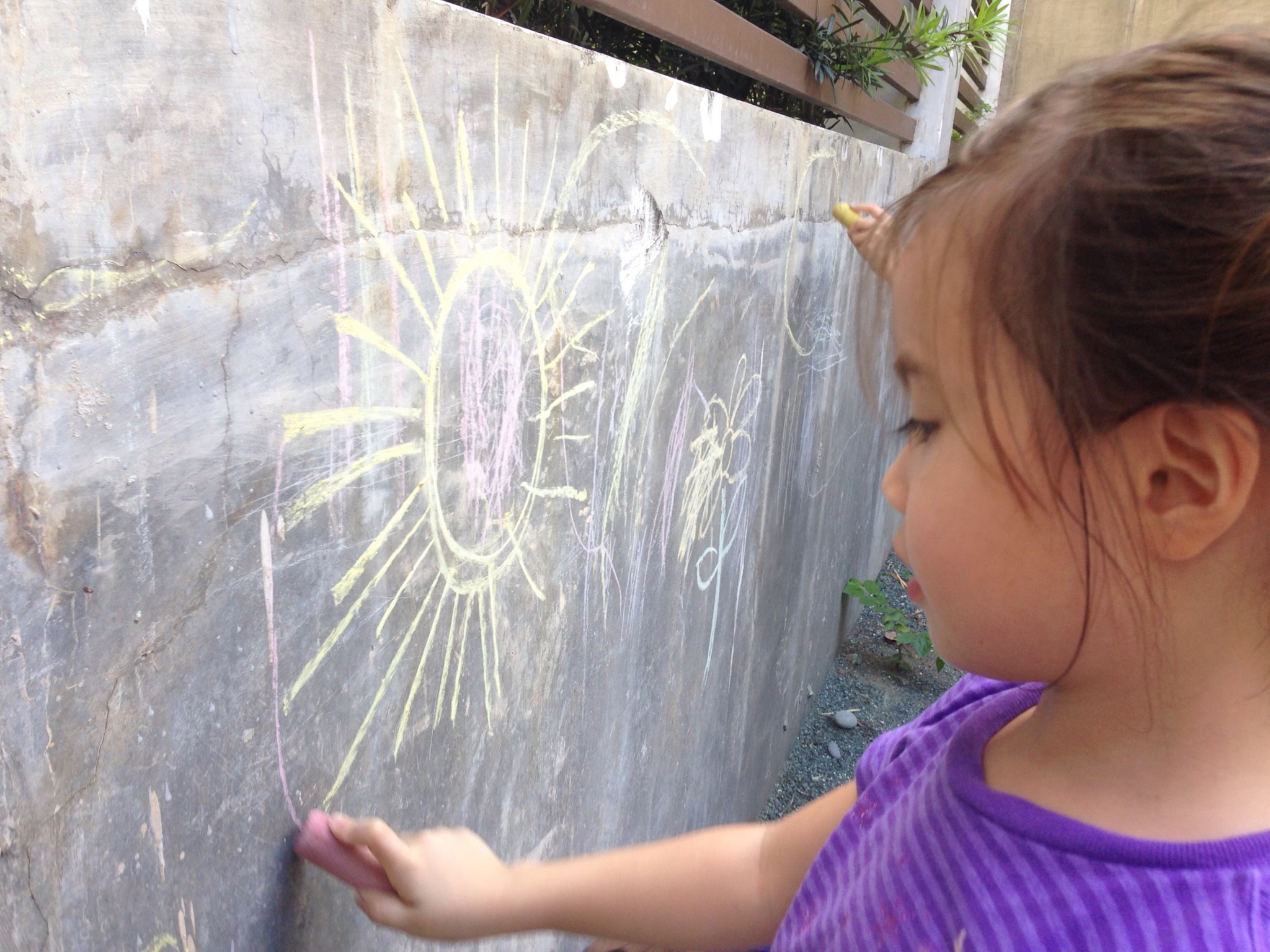 Here are some of the Wee Can Too art supplies…
Finger paint (just mix with water and they are good to go):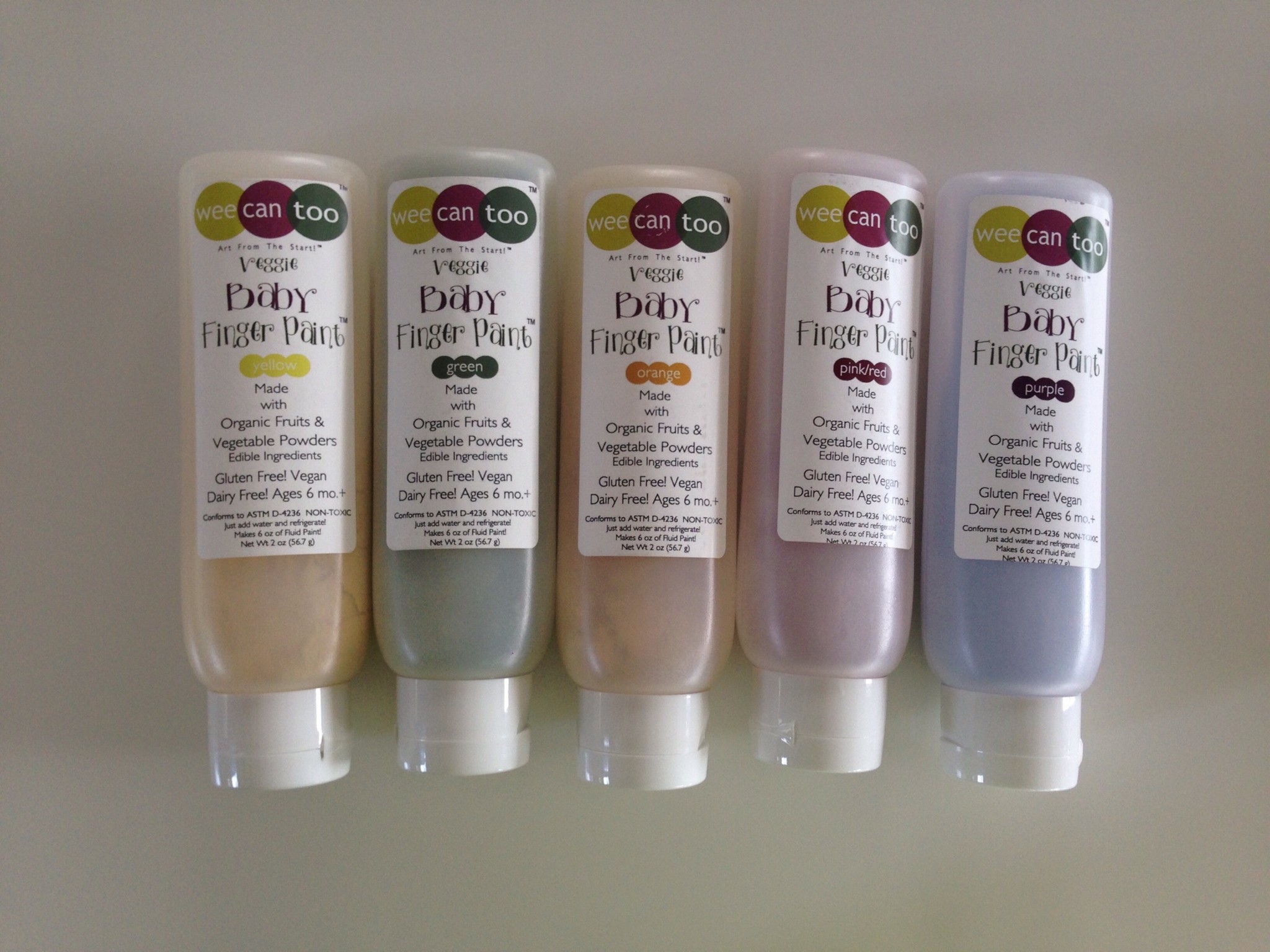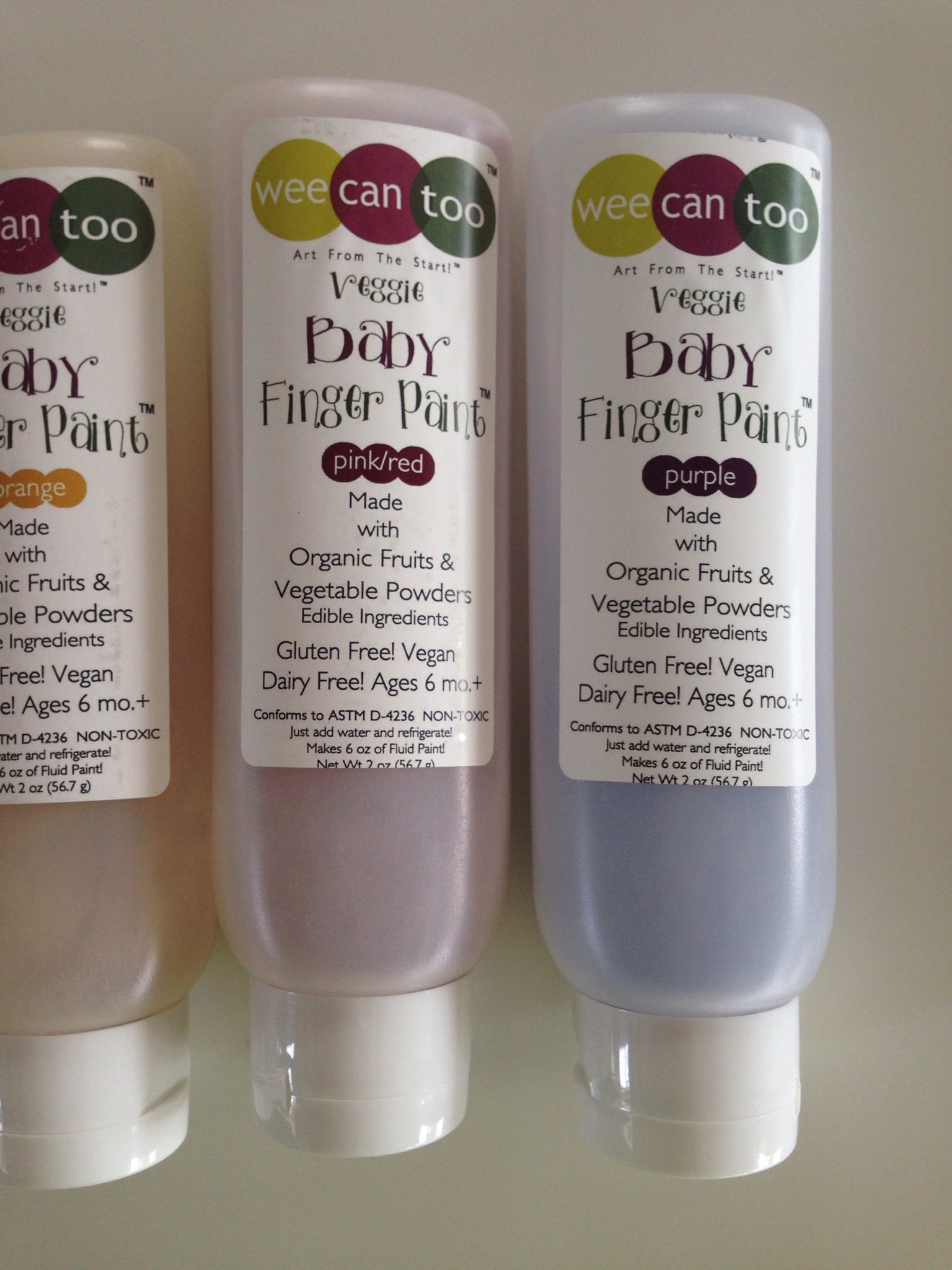 Sculpting dough: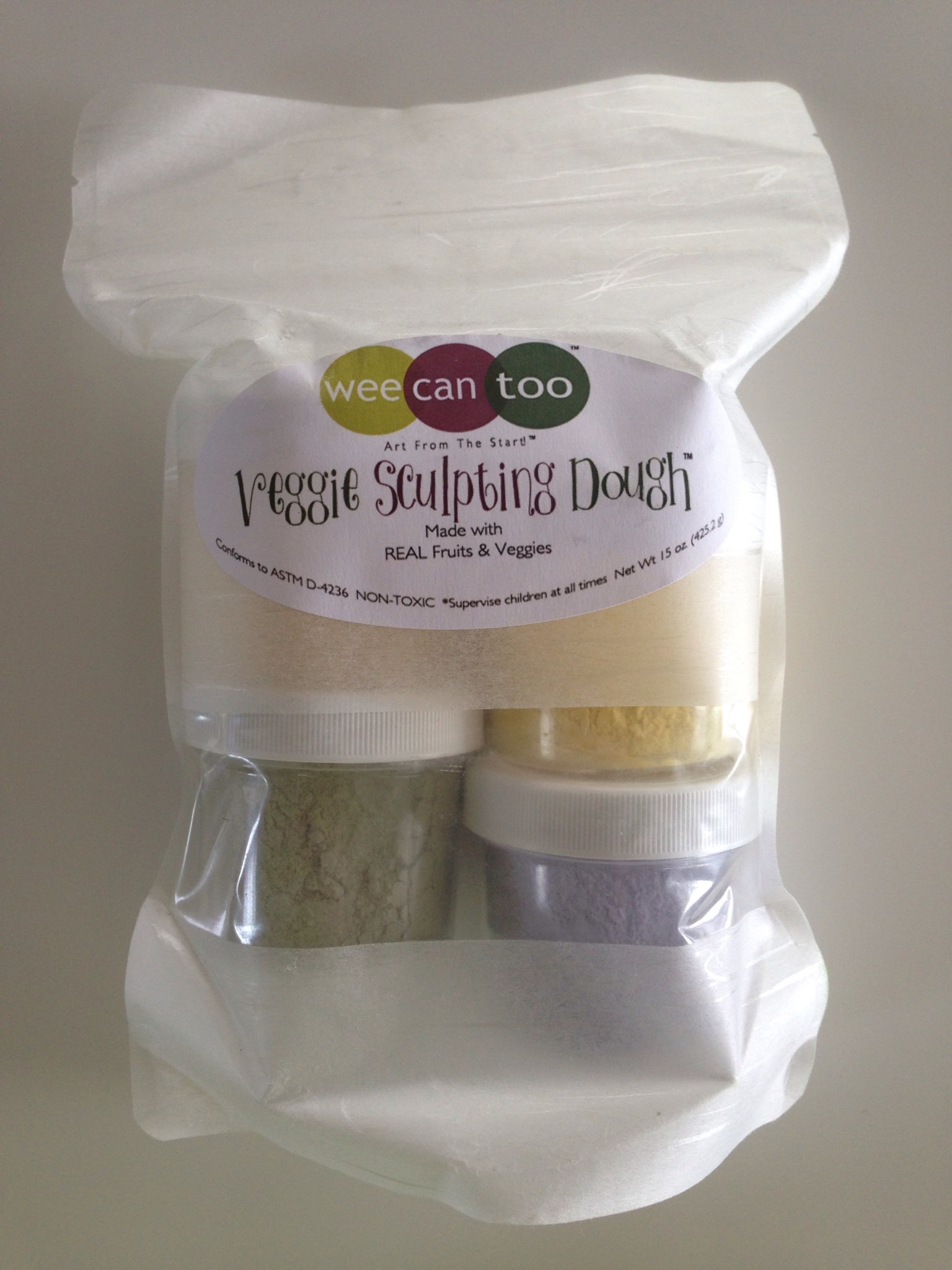 After mixing water into the dough powder it looks like this…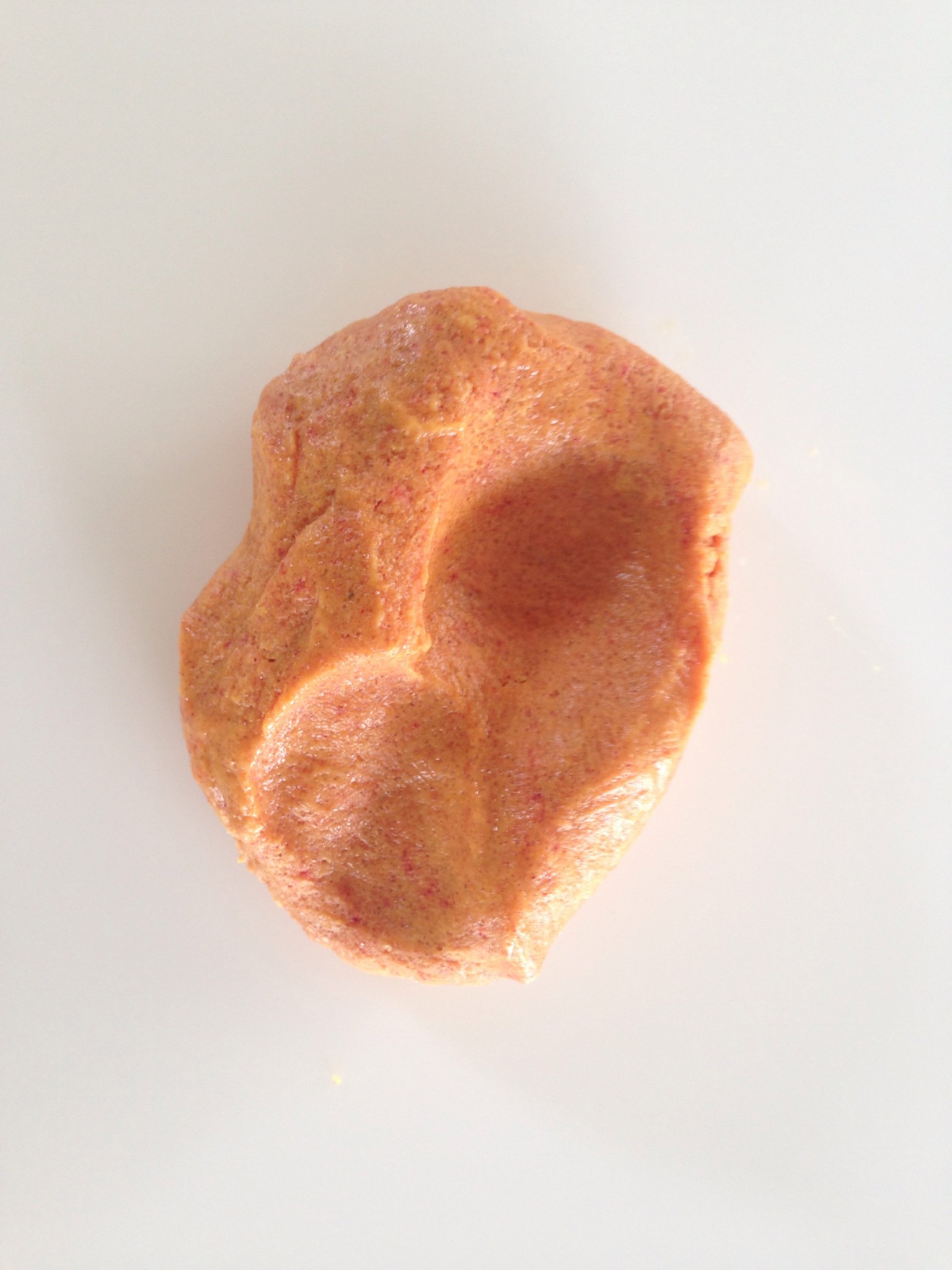 The sidewalk chalk: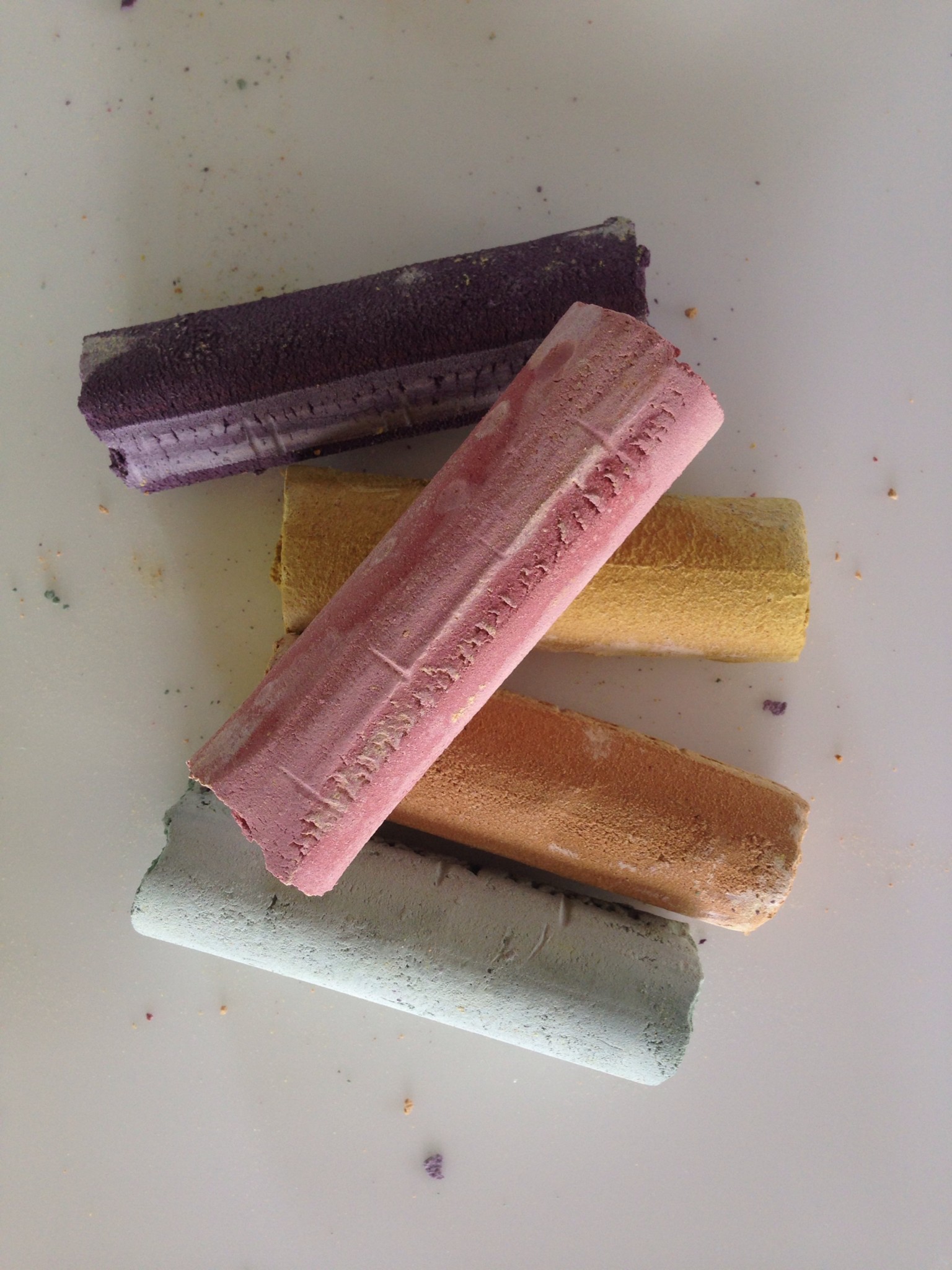 Crayons: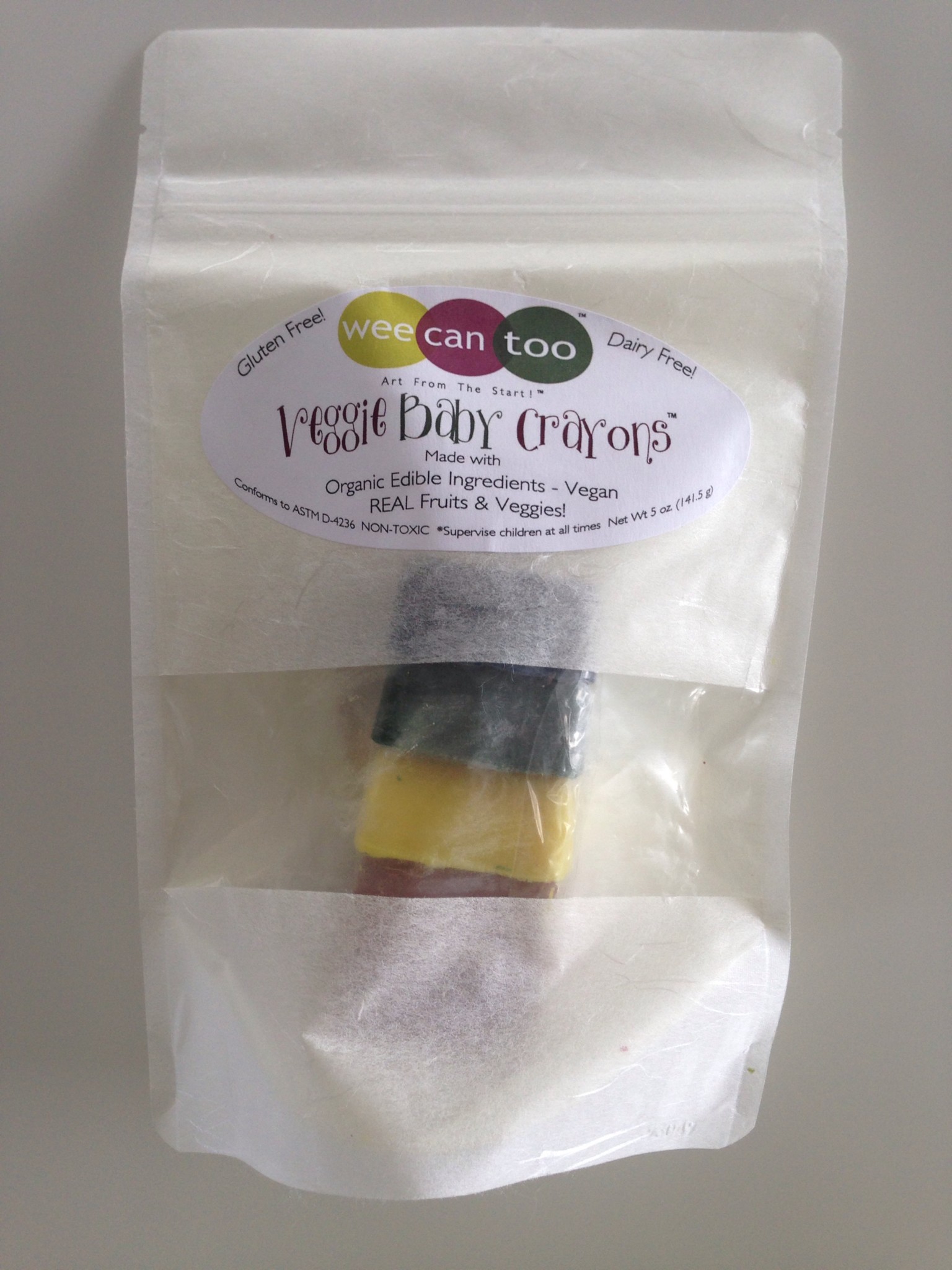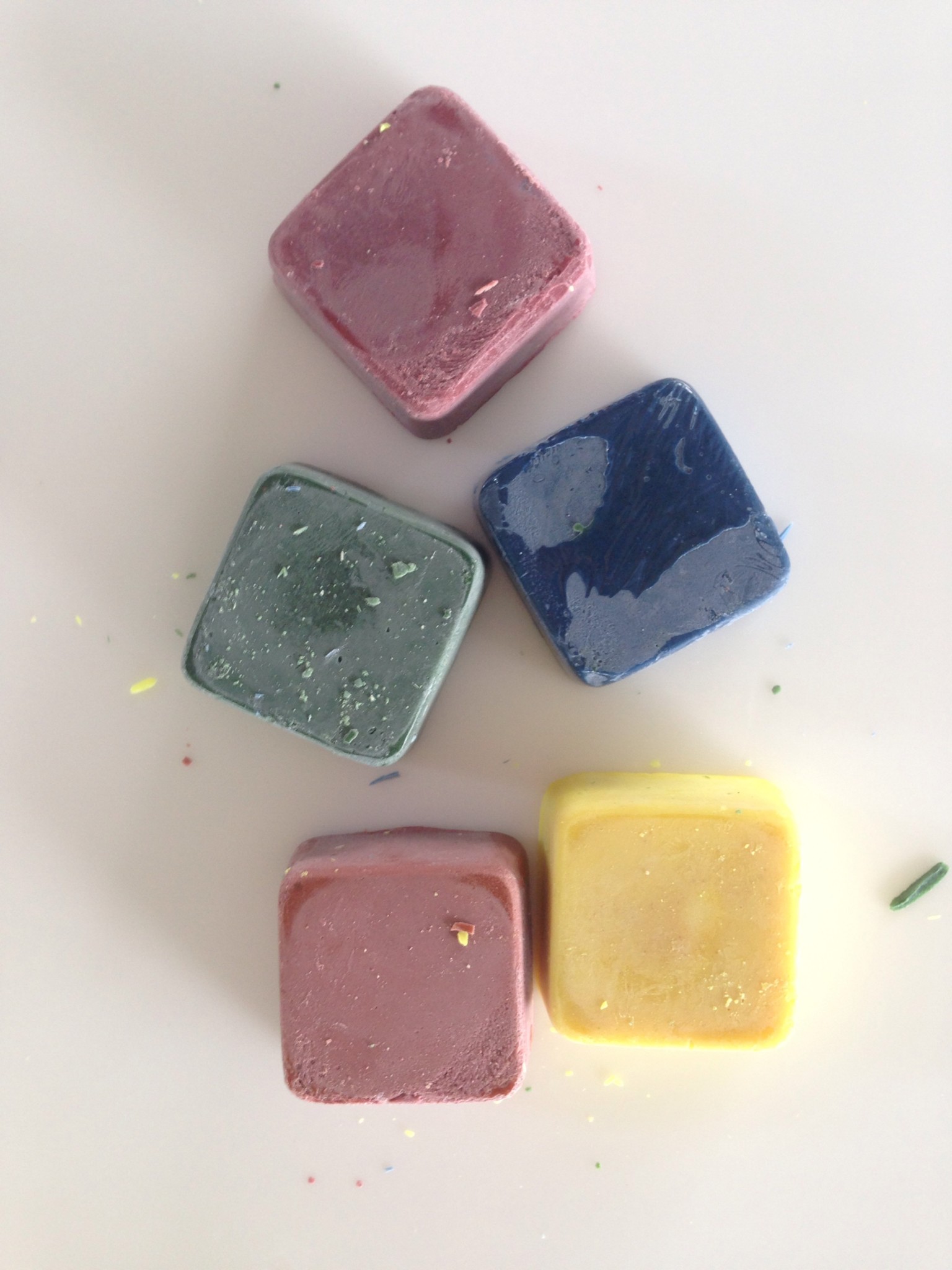 Such pretty colors!
Note: It's better to store the paint and dough in the refrigerator after they have been mixed with water since they are made of natural ingredients.