We spent the last couple of days at Eagle Point Resort with Edric's family. The beach is always a hit with the Mendozas. Our kids can never get enough of sand and water.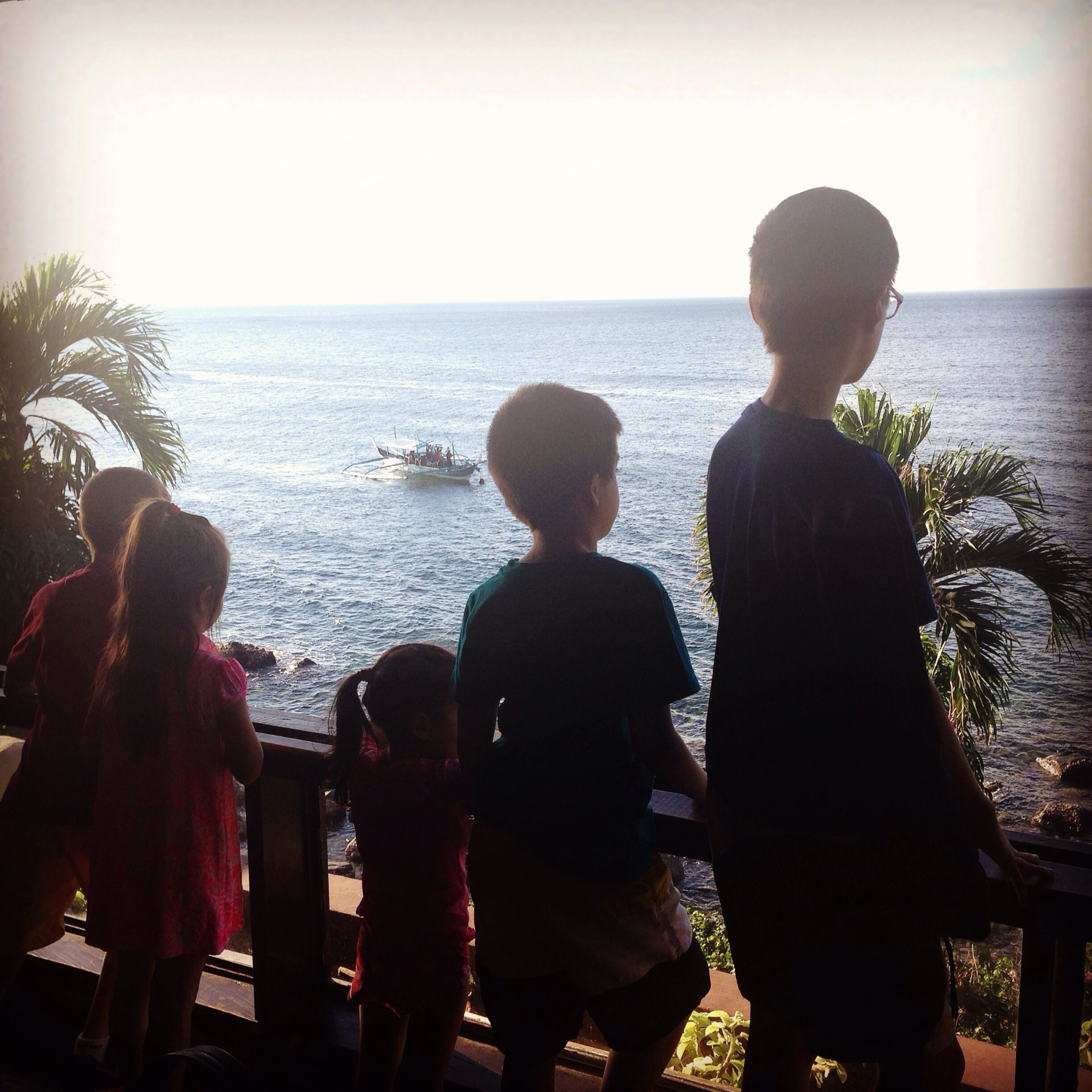 This was our third time to visit Eagle Point. The food has certainly improved over the years. Buffet meals are reasonable and kids can eat at 50% off. The rooms are Spartan but they are affordable and they can accommodate large families (which works great for us). Plus, who stays in a room when the beach and sun beckon?
Eagle point is more of a dive resort even if it has direct access to the sea. It doesn't haven't a decent beach front. But there's some great snorkeling, diving and kayaking right off the "dock". Two sets of pools with waterfall elements keep the kids busy, plus there's a pool with baby sharks to swim in, too.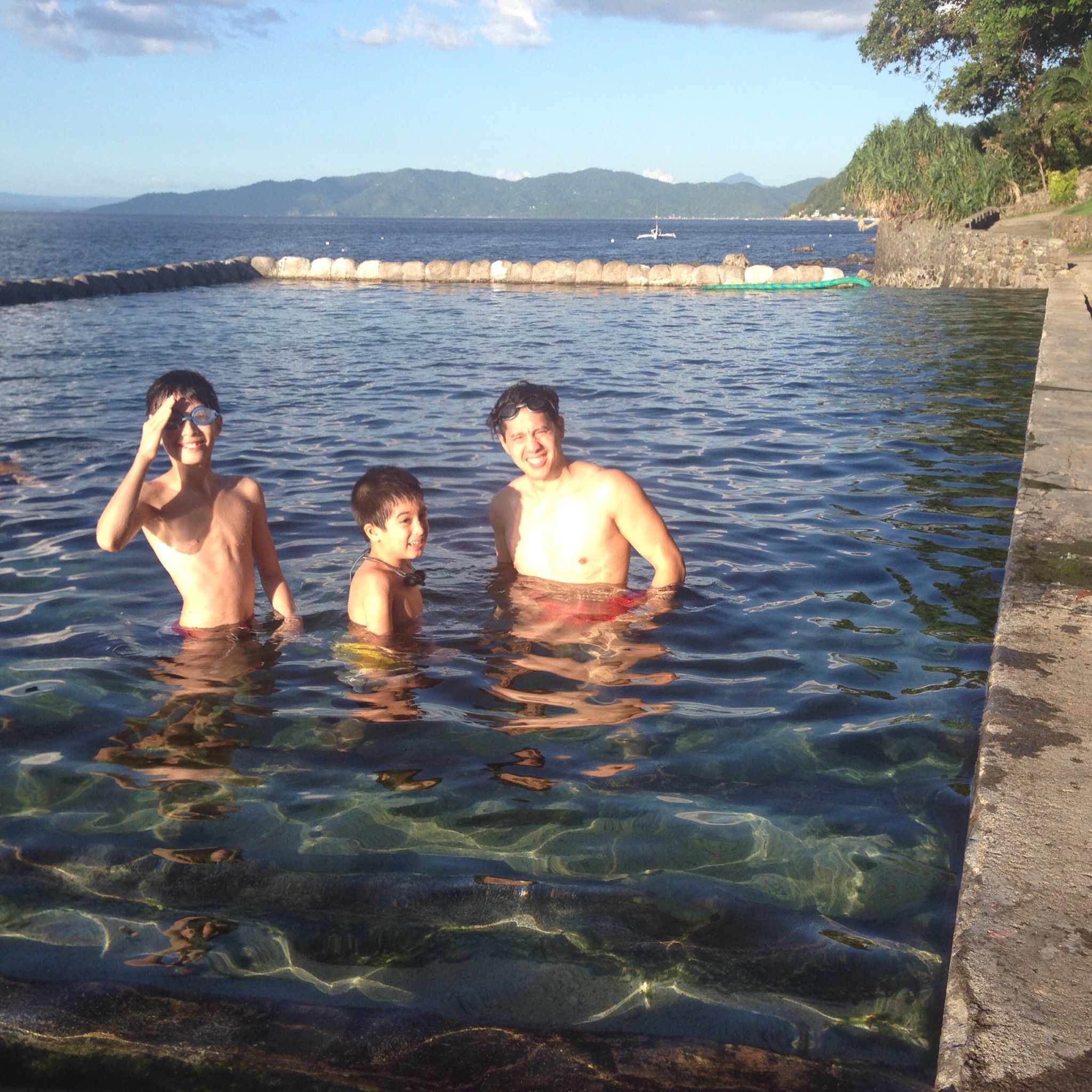 To maximize our stay, we took a boat to Sepoc Island where the beach was very wide. We rented snorkels and masks at Eagle Point (better to bring your own).
Just a few meters from the shore we saw all kinds of fish and coral. This time of year the shoreline was pebbly because of corals, but closer to the tree line, the sand got very soft. The little kids spent an endless number of hours digging and building in the sand.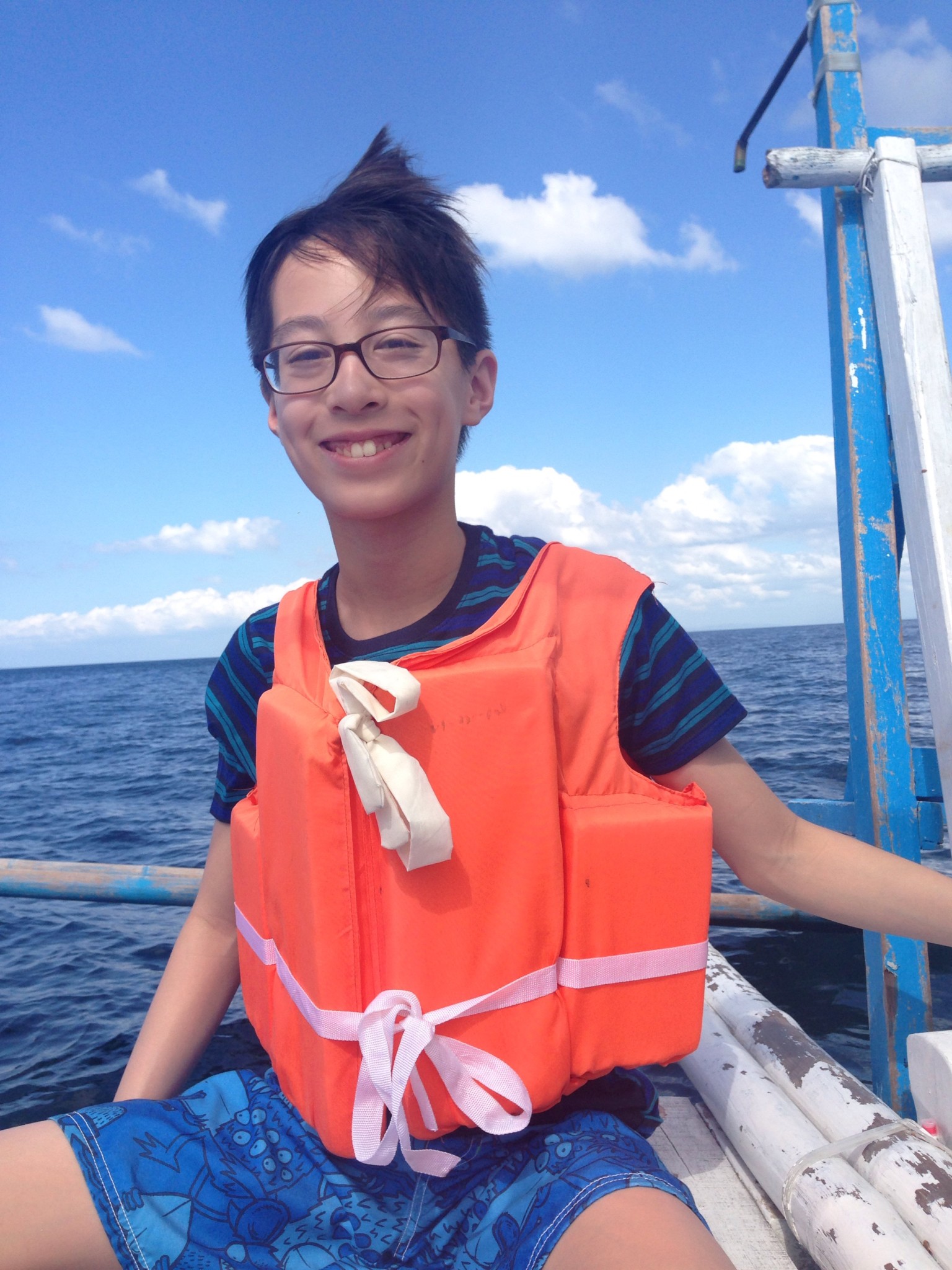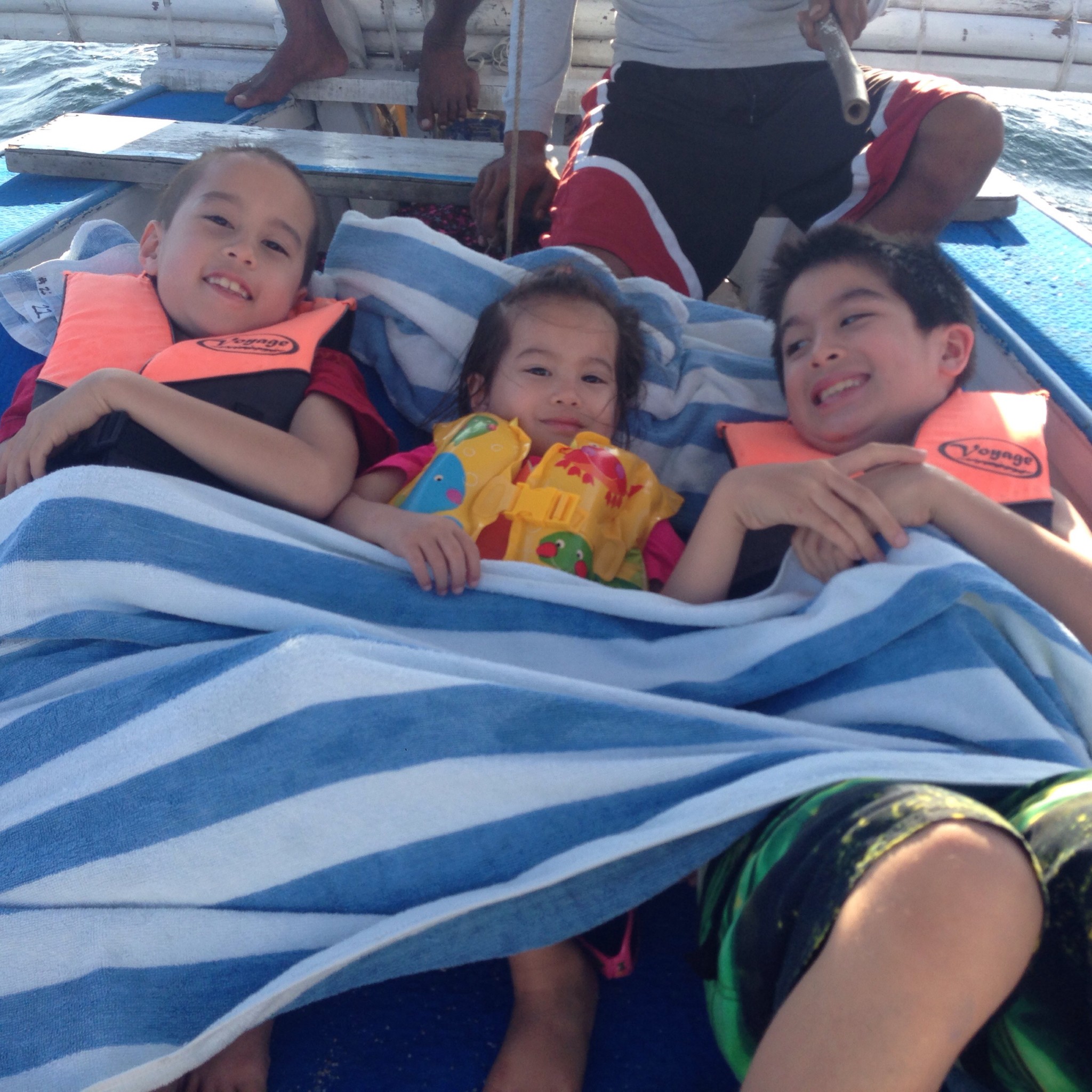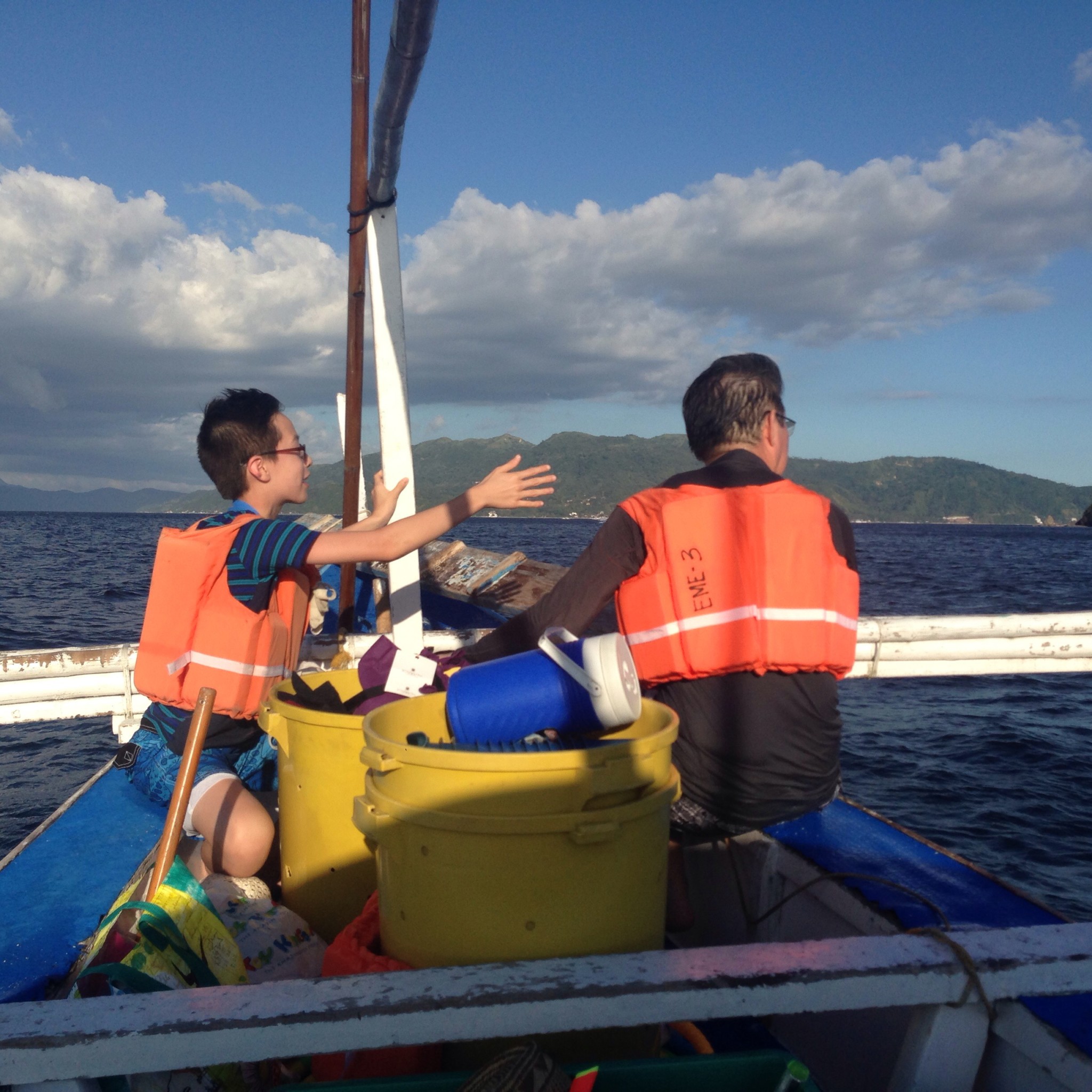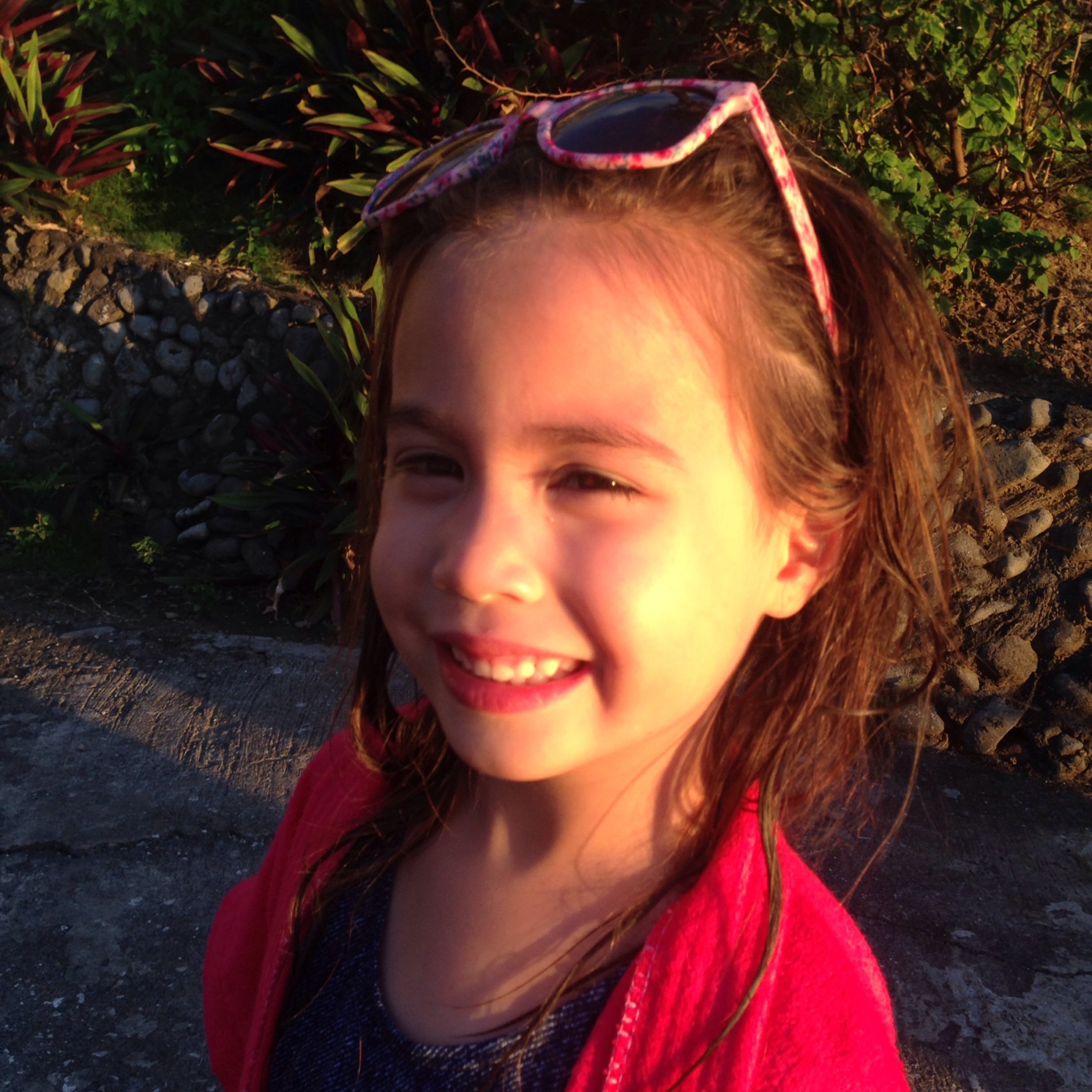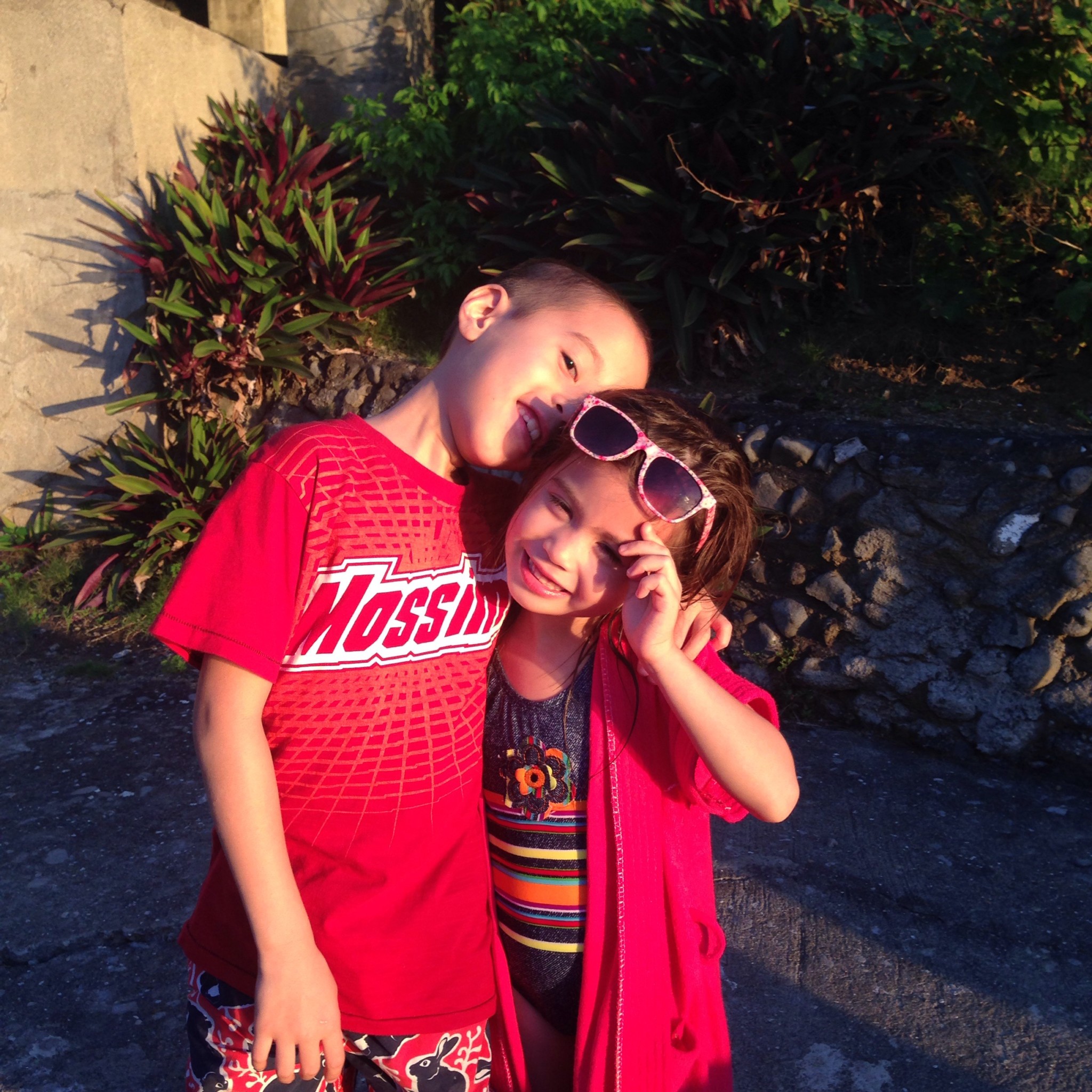 My father-in-law organized a series of feats and games for us. He likes being a game master and he knows how to rally everyone together to engage in healthy competition. Some of his bible study group came along which added to the fun.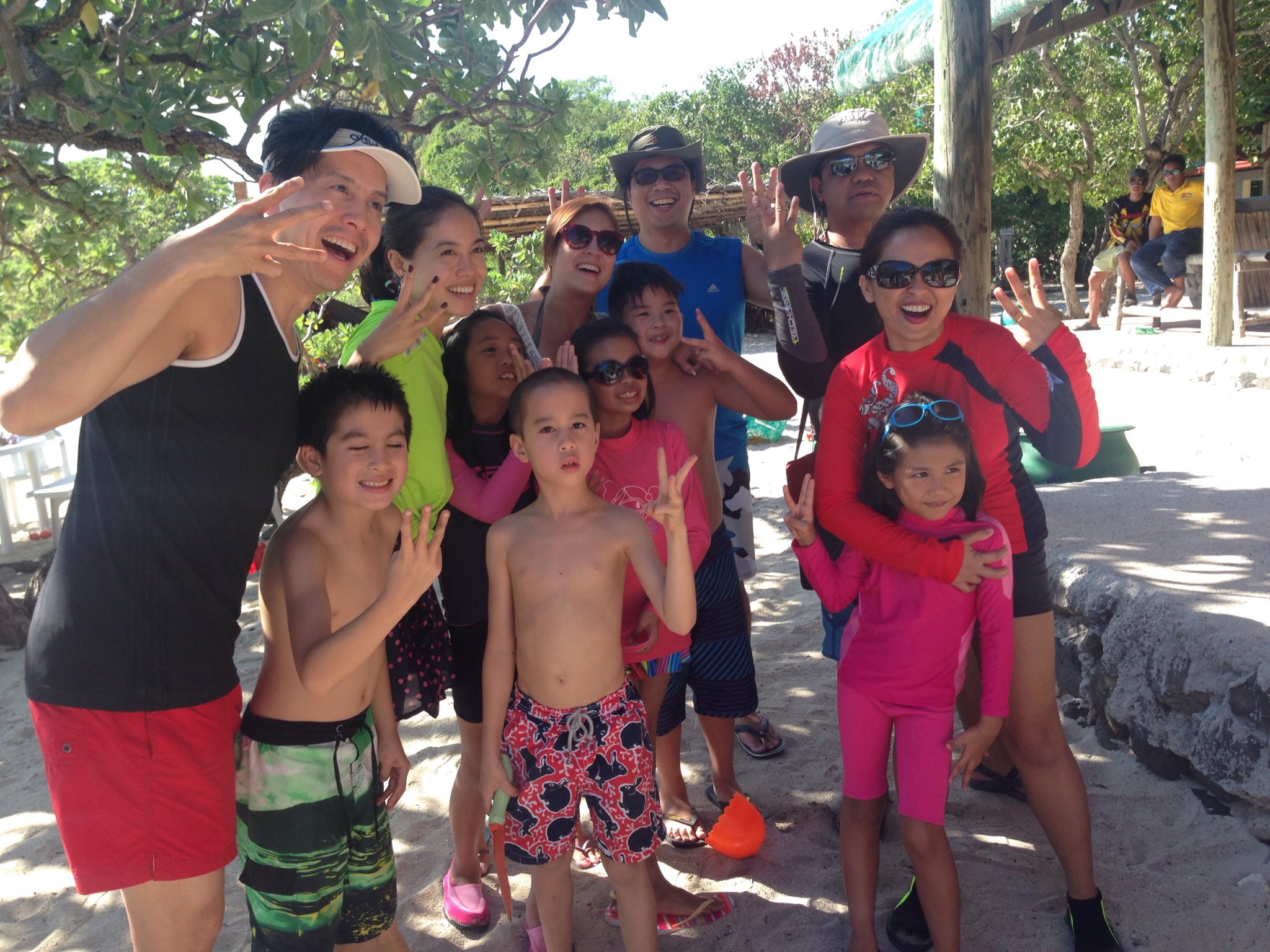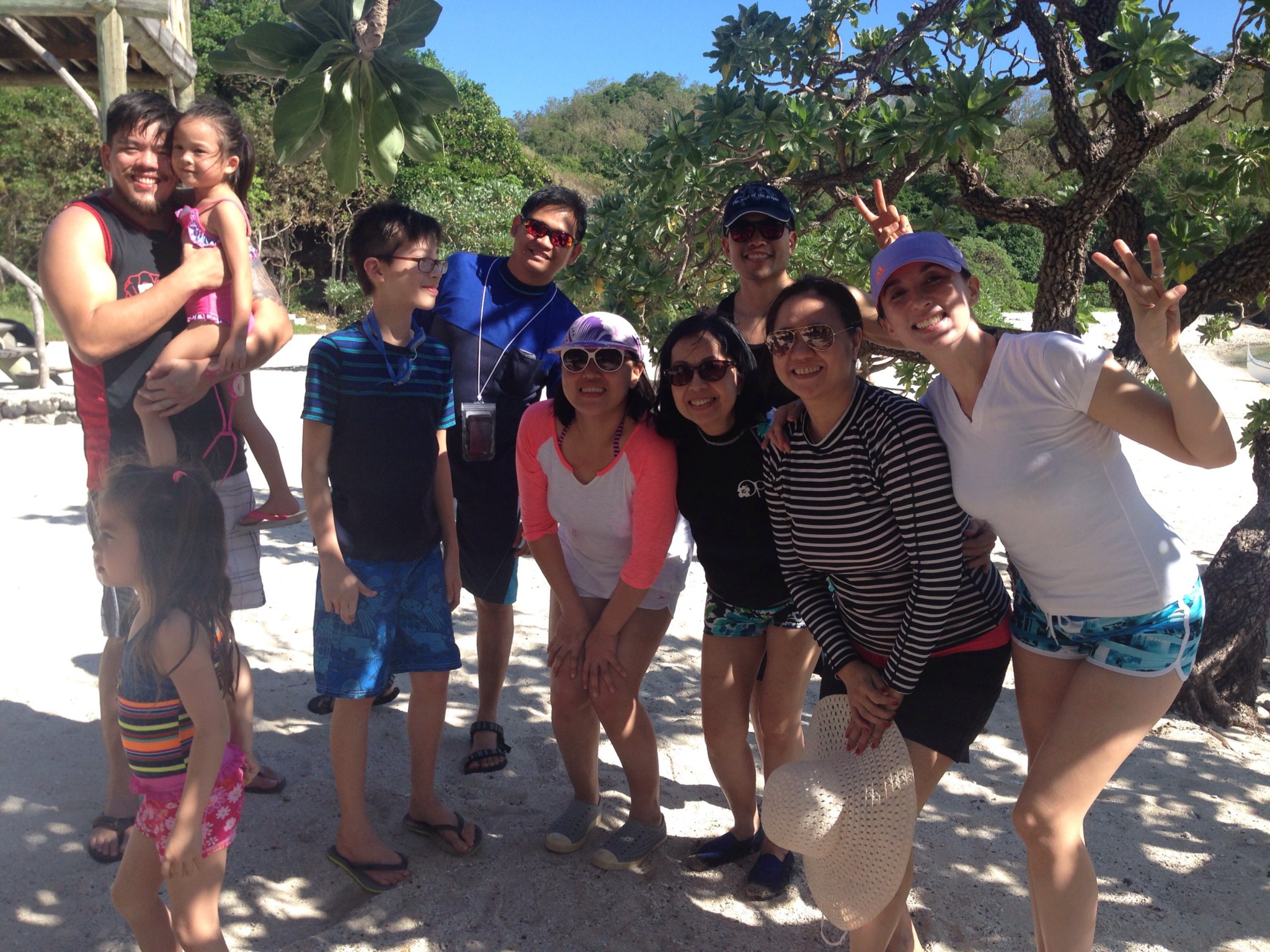 It was a tie! "W" for winners!
To end the day, Edric, Elijah and I ran to the peak of the hill where the panoramic view was spectacular.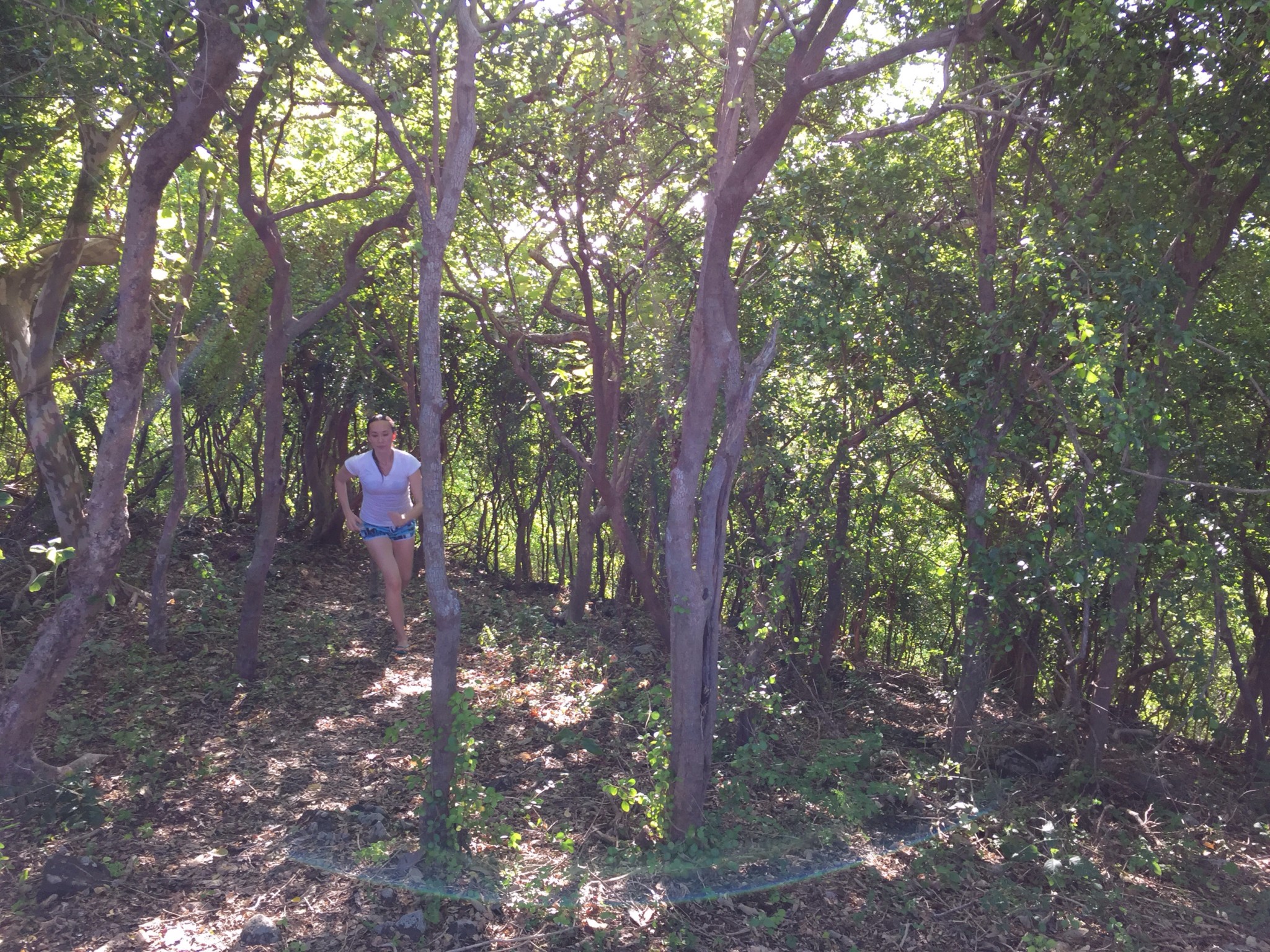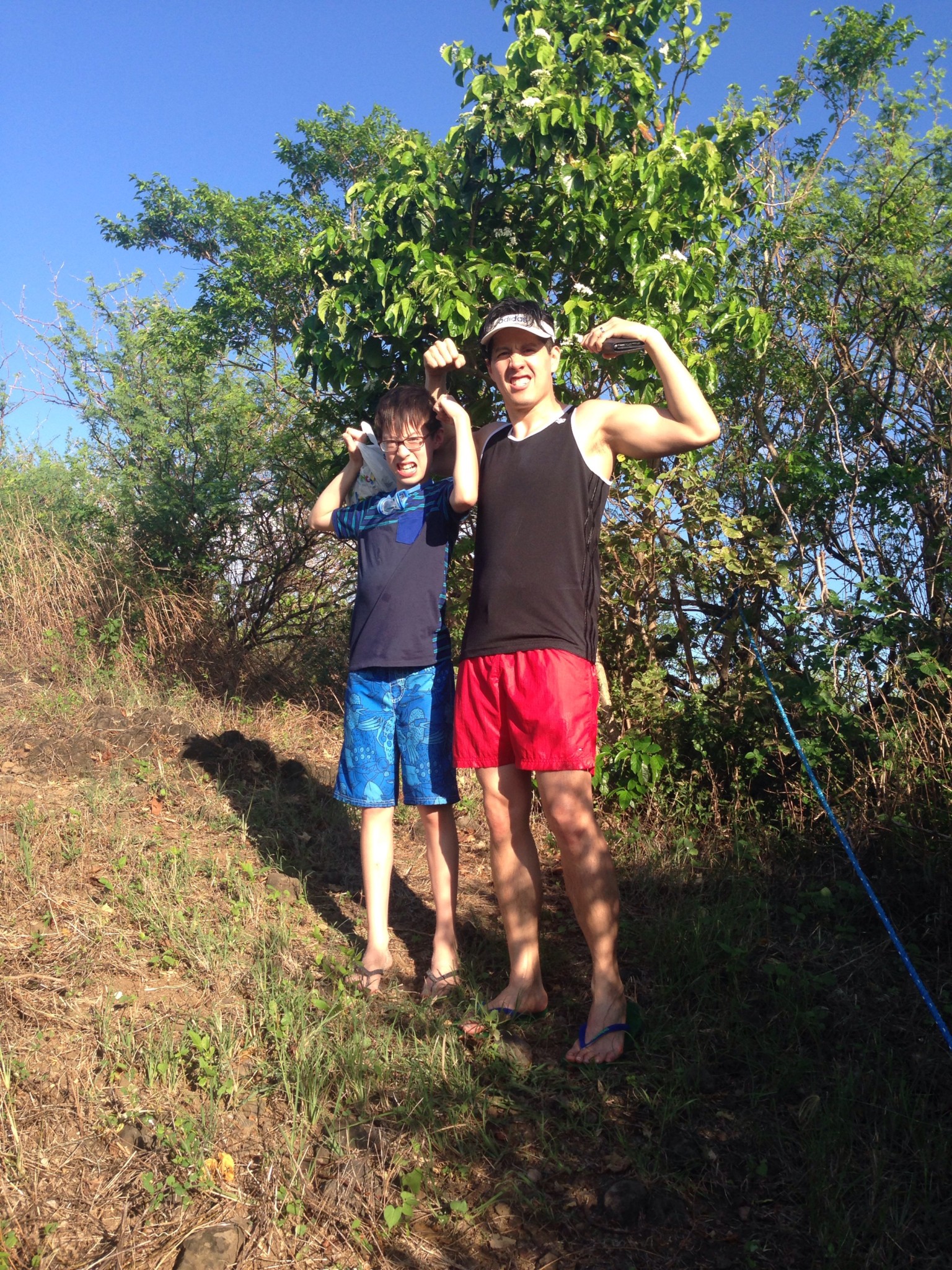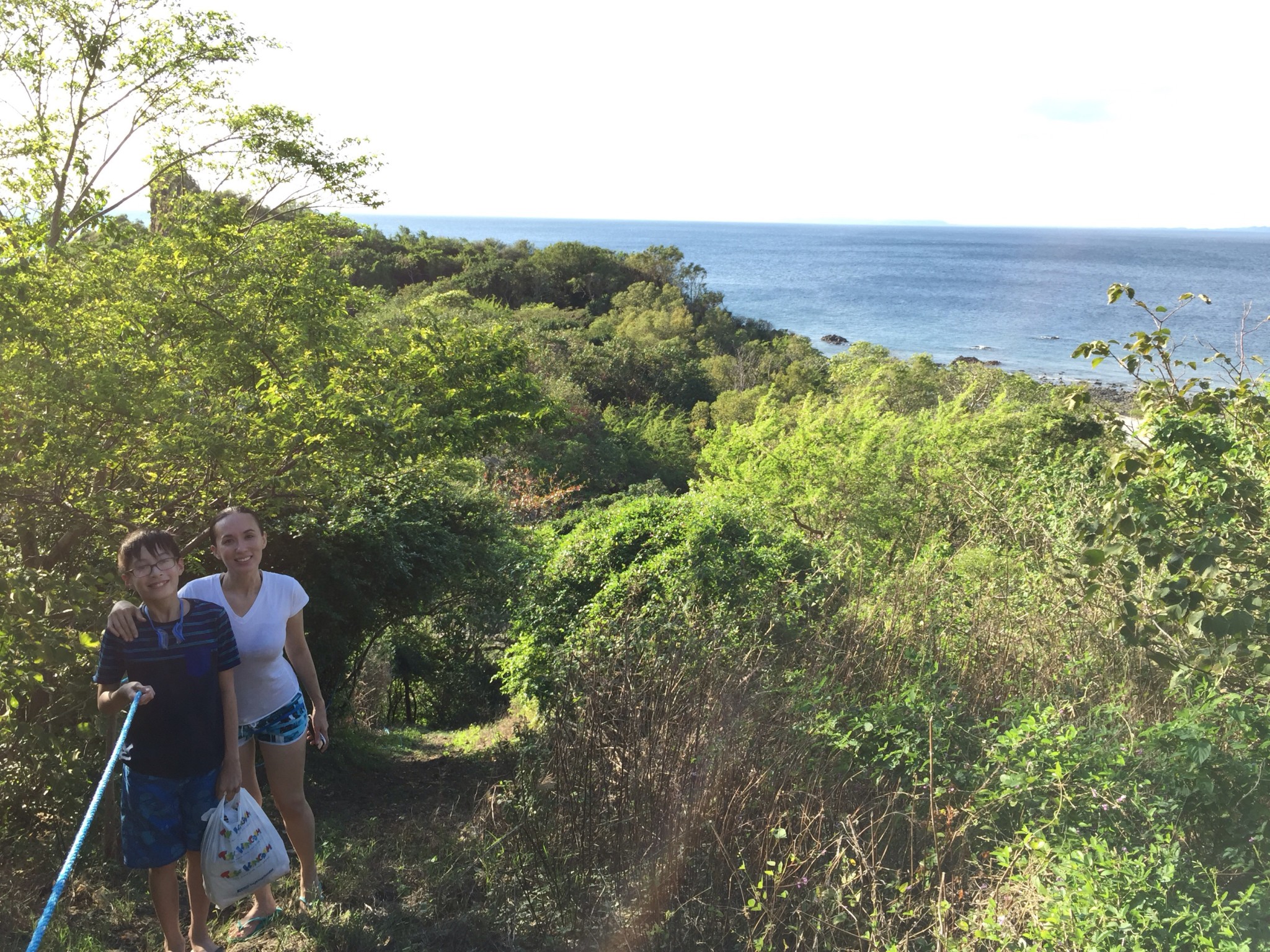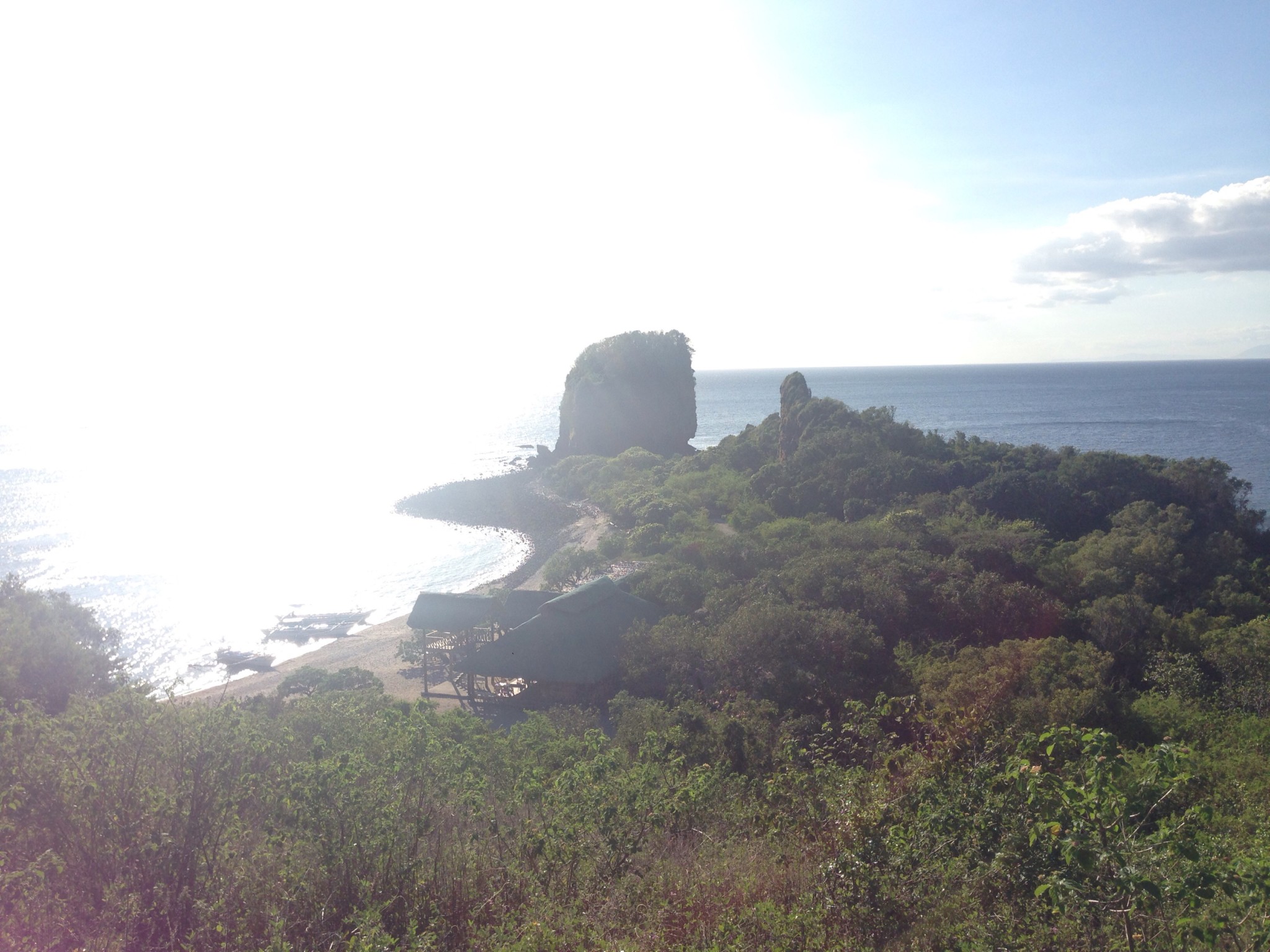 2015 came to a close, and after 20+ get togethers/parties, this was the best way to ease into the new year…with the family I love, reveling in the beauty of God's creation!