Edric and I seem to get busier year after year, but one thing I appreciate about him is that he prioritizes me. If I were to tell him that I needed him, not in a crying-wolf sort of way, but genuinely and sincerely, he would drop everything for me.
The past two weeks were spent traveling, speaking, counseling and meeting with people about various issues, plus a section of the rip-rap of our house collapsed. By Tuesday afternoon, I didn't want to attend another event. I just wanted to go home.
It takes me a while to get to this point of emotional and spiritual exhaustion. However, people issues can quickly do this to me. As much as I enjoy dealing with people and seeing God transform their lives, there are periods when it's deeply discouraging, too.
For example, when I can't force people to make the right choices (although I sometimes wish mind-control was a super power I possessed), and I see them make decisions that are against God's will, it saddens and frustrates me. I have to wait on the Lord to speak to them and bring conviction to their hearts. In the meantime, it wearies me when people stew in their wrong emotions instead of actively pursuing God-honoring solutions or listening to biblical advice.
Yet this is what ministry is all about, patiently dealing with the messiness of imperfect people (myself included, of course), and pointing each other to God's love and grace so that we might all be radically changed by it.
Compared to what church leaders have to contend with, I think that I've been exposed to the softer side of the battle. When I think of what my parents have to contend with on a daily basis as they shepherd a mega church, I know that my own dealings with people issues are quite minor. Nevertheless, it's important that I seek out ways to recharge.
First, when I start to feel burdened and anxious, I return to my anchor – Jesus Christ. Prayer, filling my mind with His truth, and recognizing that He is present takes my focus off people and onto Him. As Hebrews 12:2 puts it, we need to keep "fixing your (our) eyes on Jesus, the author and perfector of faith…"
Second, I'm thankful to God that I have my husband, Edric, to turn to. Whether it's holding my hand, embracing me, praying with me and for me, offering words of comfort, or helping me to have the right perspective, he brings much needed calm to my spirit.
I can't run away from the storms that come with the terrain of ministry, and I know I can't run away from people because God's Word tells me to love people, even when they display themselves as unlovable. But sometimes, I just need a break.
That Tuesday afternoon, before we were supposed to attend another ministry event, I expressed to Edric how tired I was. At first, he gently attempted to convince me to go to it. In fact, I was dressed for it as I sat in his office waiting for him to finish up with work. However, as he listened to me and took in the sight of my demeanor and posture, he sensed that I wasn't alright.
So he reassuringly said, "I'll take care of you." Then he called in his assistant to inform her that we would be passing on the dinner affair. He requested that she ask if we could get out of our commitment to the person who invited us, and to send our apologies.
His sensitivity to recognize that I was running on empty meant a great deal to me. His consideration spelled L-O-V-E. Even if it was important for us to be at the gathering, he knew that ministry to me, as his wife, took precedence. When we got home, I went to bed a little past 7:30 and slept for about 12 hours!
Edric and I aren't the type to beg off from a ministry activity we've said yes to so this incident was an exception rather than the norm. Lest this be interpreted as an example of why it's okay to break commitments to people when your spouse needs you, this isn't what I intended by this entry.
Indeed, there may be occasions when this may be necessary, but the point I'm trying to make is that prioritizing one's spouse is one way we can affirm our love for them.
Sometimes it's putting the gadgets away and out of reach when you are having a conversation with your husband or wife so you can give them your full attention. Or…
It's letting go of a habit or activity that takes time away from your spouse…
It's going on that much needed date night so you can be together, just the two of you, and leaving the kids at home…
It's avoiding a course of action that you know will wound your spouse…
It's honoring your vow to stay pure and keep the marriage bed holy…
It's taking the time to listen to your spouse's feelings even when you would rather do something else or be somewhere else…
It's taking your spouse's call while you are in the middle of a meeting…
It's doing your best to resolve a conflict between the two of you because you know that lingering in the hurt isn't healthy for your marriage…
It's purposefully praying for one another…
It's keeping your promise about something you told your spouse you would get done for him or her…
It's speaking your spouse's love language whether it be words of affirmation, gifts, time, acts of service, or affection…
It's seeking to meet their heartfelt needs even if it requires sacrifice from you…
I don't know what giving your spouse priority might mean in your marriage, but I do believe it's one of the most convincing ways to communicate, "I love you." Bold and grand gestures of devotion are great, but there's nothing that can top the consistency of letting your spouse know every single day that they are the important, that second to the Lord, they have priority over your earthly relationships and pursuits.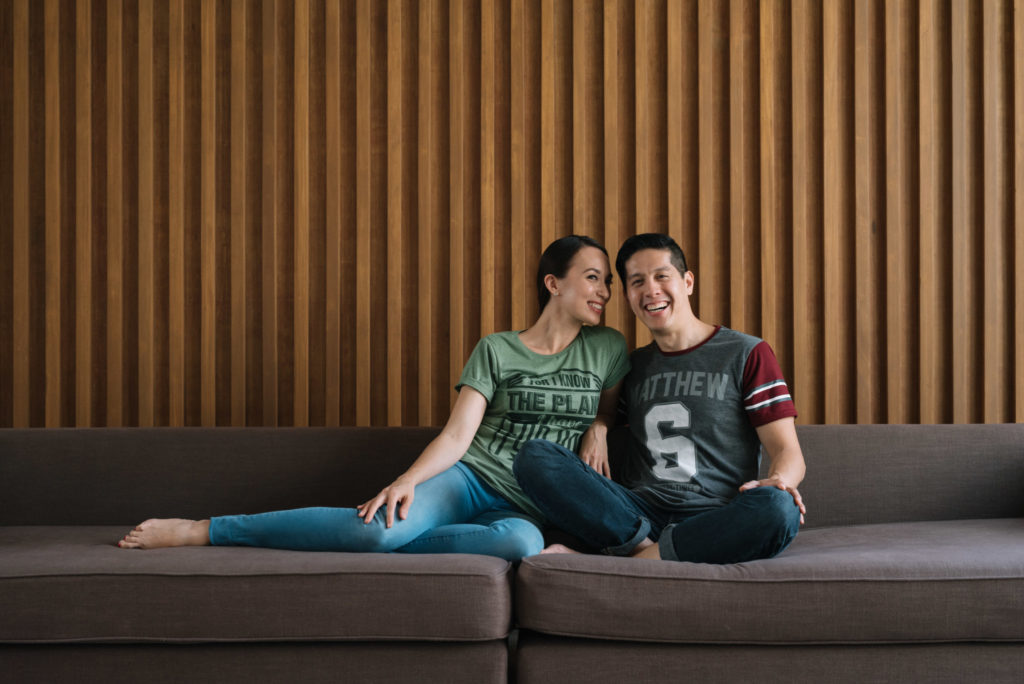 Many things in our lives will scream IMPORTANT, so let us pray for the wisdom to sift through the things that demand our attention and ask, which ones will destroy our relationship with God, our marriage and family if we neglect them or engage in them?
I don't know who Brandon Sanderson is but he said something very insightful: "The mark of a great man is one who knows when to set aside the important things in order to accomplish the vital ones." If we want to have a good, solid marriage (and even a romantic one), we must recognise it as a vital thing and commit to treat it that way EVERY DAY.