Girls, girls, girls. I'm not used to dealing with the drama of daughters. For a good many years it was just boys and their havoc-wrecking testosterone. Yet now that my two youngest girls are moving past the baby-ish stage, it's evident that I've got two "emotionals" on my hand.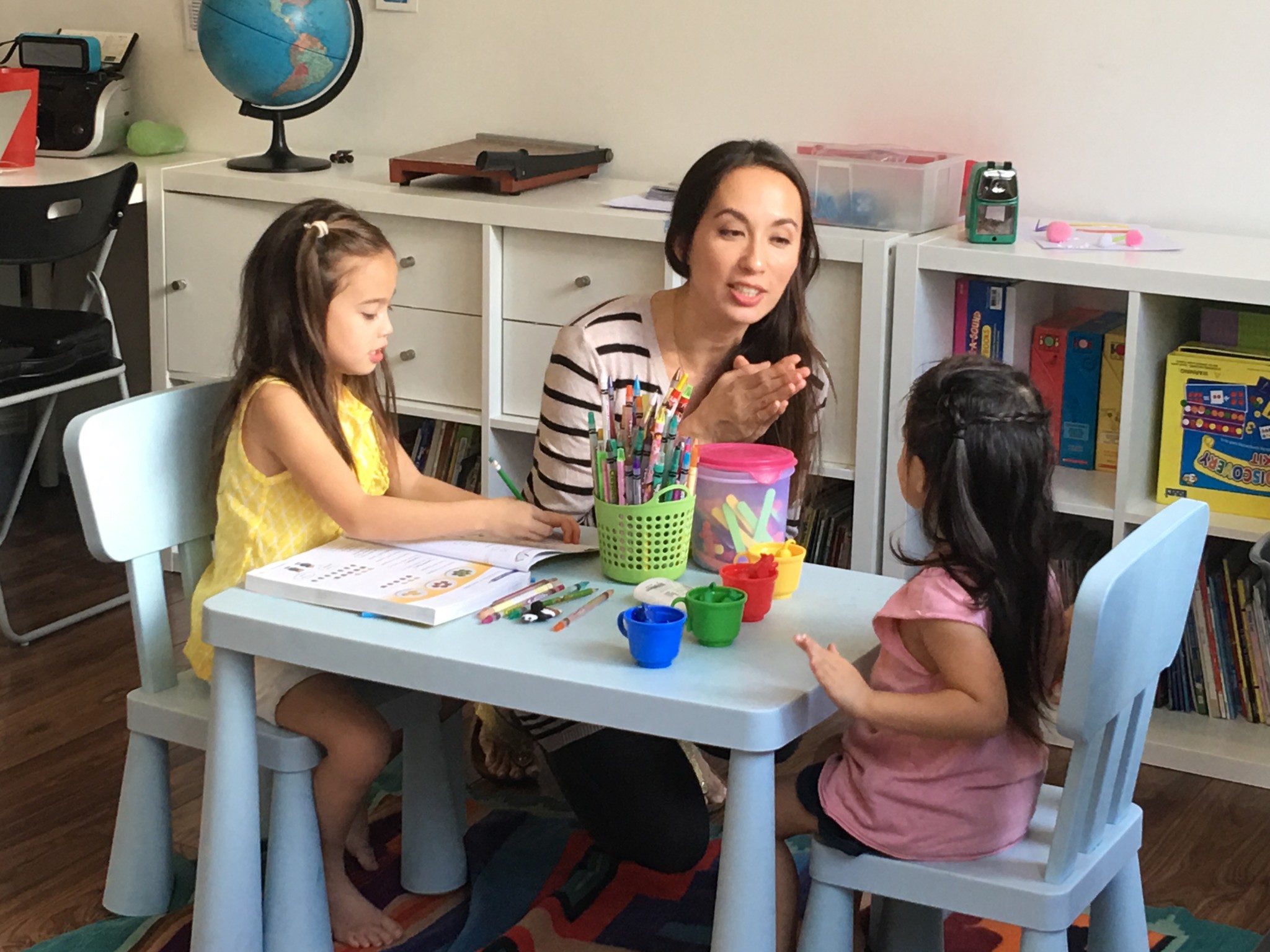 Growing up, I wasn't an emotional child. I was feminine and girly, but I leaned towards processing circumstances cerebrally. Plus, moodiness wasn't allowed in our home. My mom emphasized this often. She modeled it, too. Furthermore, I compartmentalized my emotions as a post-trauma method of coping with what I went through as a teenager (for those of you who know.) So I always believed that a person should be able to switch off the emo-button.
This has been both a good and bad thing. It allows me to focus on tasks. Yet the down side is, it makes me less sensitive to people's emotions, which can be problematic when you are a wife and mom, and a friend! Edric has told me numerous times that I need to improve on listening and hearing him out, and not dishing out unsolicited advice, quoting Bible verses and telling him how he should process what he is going through. By God's grace, I'm improving but I have to make a conscious effort to be more tender and gentle as a wife.
I have to tell myself…Be a blessing. How can you minister to Edric? How can I meet his need?
As a mom, I'm having to balance firmness and softness with my girls. They feel things so intensely and for longer stretches of time than my boys do. Tiana goes crazy over fluffy toys and animals. When I see her clasp her hands and breathe in deeply like something is the cutest thing she has ever seen while squealing in delight, I just don't get it. Sometimes, I admit that I would love to be able to remote-control my girls into toning down their hysterics.
I remember telling Catalina the other day, "Stop crying. That's enough." She wasn't being fussy, she was just lingering in the sentiment of being slighted by someone. Can a three year old really do this? Switch off? Apparently it's difficult to do. In between her sniffling, she struggled to say, "Buuut I I I I can't ssstttooop." The tears kept falling. And then she just looked terribly adorable. (She is a toughie but like Tiana, she's emotional).
Thankfully, I have Edric to help me change in this area and a sister like Candy, who is amazing at relating to people. She goes out of her way to make others feel appreciated, loved, and important. She used to be the one to elbow me (literally), or pull me aside and say things like, "Hey, I think you need to call so-and-so and reach out to her." Or, "Hey, I think that person wants to spend time with you. You should connect with her."
And I would be like, "Yes, you are right. I should." She was like my emotional conscience! Well, she's gone back to the U.S. so I'm slightly handicapped.
Yet, God is using my wonderful, emotional daughters to transform me. Praise God! There's hope! Just because it's not in my personality to be tender and soft, I must consider their needs as more important than what's comfortable for me. This might mean extra hugs and kisses, and a milder tone of voice. It may mean sitting on the bed to read princess stories for the nth time. Or, it may involve extended craft times together. Sometimes it may also mean patiently waiting for them to work through their feelings and then processing circumstances with them after they've been given an opportunity to air their thoughts and opinions. Whatever it is, I've got to remember that they long to have a relationship with me in a way that no other human person can fulfill and that's a precious, precious thing.
Plus, it's not wrong to be an emotional person. I told this to a lady I have been counseling for a couple of weeks. God uses sympathetic and empathetic people all the time. They tend to be great at understanding others which is badly needed in this world.
My girls happen to need more TLC and it's my role (and privilege) to make them feel secure and special. So last night, when Edric reported to me that Tiana was teary-eyed when she said, "I just want to be near mommy," as he tucked the girls into bed, a stimulus-response light bulb switched on in my head. Stop what you are doing, Joy, and go to your daughter.
I was in the middle of a big project that I was stressed out about but God encouraged me. Your daughter needs you. She's your priority.
Tiana is entering into some sort of phase as a girl. The other day I attempted to articulate how I was feeling about it to Edric by saying, "You know, I'm struggling with my role as a mom to the girls, especially Tiana. It's like she's looking to me for her sense of identity and I'm not sure what to do. It's a challenge."
Well, it doesn't matter that it's a phase that confounds me. I have to develop better parenting skills with my girls and I have to adjust. After Edric delivered Tiana's message about wanting to be near me, I slid the laptop off my lap, got off my bed and peeked into the girls' room. Tiana and Catalina were snuggled up under their covers but still awake. I went over to hug Tiana and lay by her side.
"Are you okay?"
She shook her head.
"Is something wrong?"
"I just want to be with you." She had tears in her eyes.
"Okay, I will stay with you."
She was relieved.
Across the room, I heard a heard a whimpering Catalina who wanted to be noticed. So I picked her up, held her in my arms and brought her to Tiana's bed where I sat for a while. I stroked Tiana's head to calm her down and prayed with the girls. When I was pretty confident that they were emotionally settled, I returned Catalina to her bed and kissed them both good night. Tiana requested for an extra hug, which I gladly obliged to. They slept soundly and woke up as their happy selves this morning.
My productivity may have been disrupted yesterday evening but I should never think of my kids as an interruption. They are my priority. Sure, there are seasons when I have to get projects done and I can't drop everything for them. But as much as possible, and because I control my time, I can certainly postpone things like finishing a keynote presentation if my kids S.O.S. me for attention. And it's amazing how even little doses of attention and affection deposit big feelings of love in the hearts of my kids.
I was watching my girls jump around playfully this morning and I thought to myself, I'm so thankful and grateful for them. Each of my kids is a gift from the Lord not only because children are so delightful, but because God uses each of their personalities – Elijah, Edan, Titus, Tiana and Catalina — to humble me and teach me how to live and love.
Love is not about what's easy or comfortable for me. It's about sacrifice and commitment to meeting the heart-felt longings of others. It's about seeking to change and improve in order to grow in love. It's not about controlling others for my benefit. It's about being a channel of Christ's selflessness even when it's so much easier to be self-serving. It's about waiting for people to bloom in God's time and in His way, and leading them gently into this becoming.
It's impossible for me to be this person if Christ wasn't present in me. Time and time again I see that I am a work in progress as a mom. I want to be and I strive to be better, but often I fall short and it can be discouraging to be confronted with my imperfections. However, my hope is in Jesus who doesn't let me be, who sends me sweet angels in the form of daughters to show me beauty, to show me love in a form that I'm learning to appreciate and recognise as necessary in this world.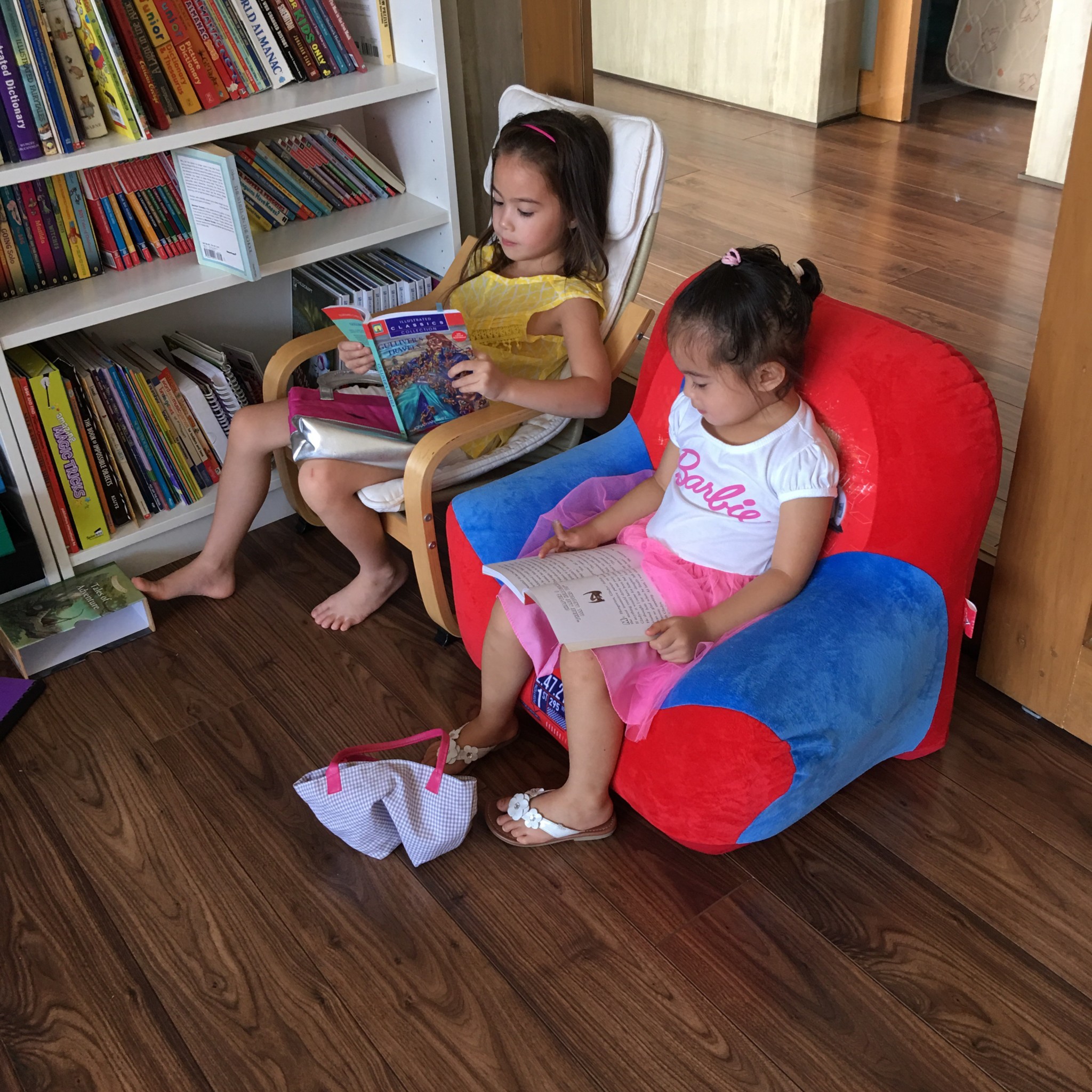 But Jesus said, "Let the children alone, and do not hinder them from coming to Me; for the kingdom of heaven belongs to such as these." Matthew 19:14