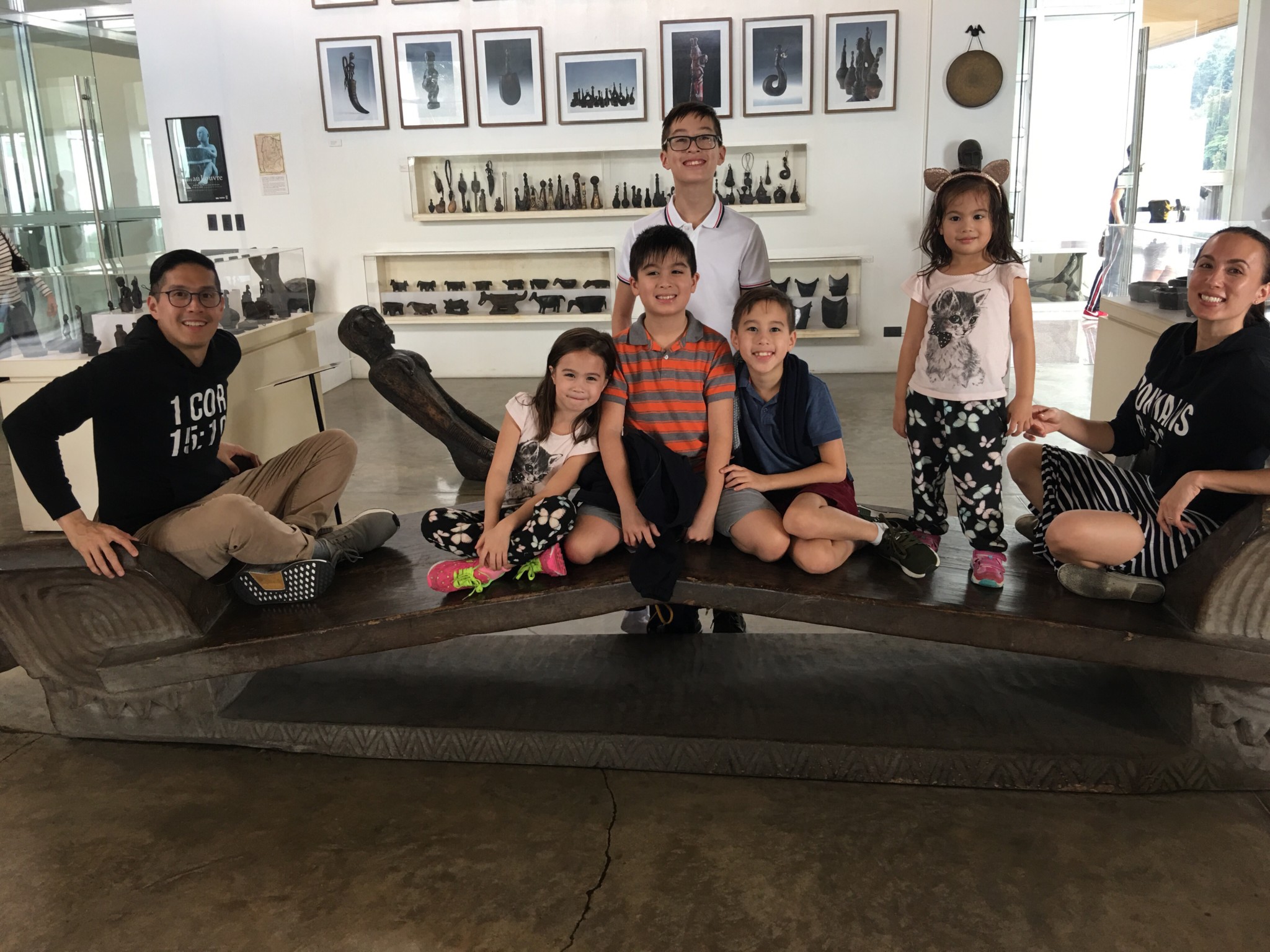 Sometimes it's hard to avoid rescuing my kids when they make mistakes. I have to resist the urge to save them because my maternal instinct tells me to protect and cradle my children. However, some of them aren't tiny tots anymore. They don't need pampering from me. In fact, to do so might even be a disservice to their character growth in the area of learning responsibility and accountability.
A few months ago, one of my sons lost his temper while playing on the piano. In his irritation, he banged on the keys with full force. Since it was an older piano, something inside (too technical for me to explain) collapsed, causing all the keys to become unplayable. He confessed his mistake to me which I appreciated, however an appropriate consequence was necessary. His hard-earned garage money went to paying for the repair of the piano.
Did I feel like showing him mercy? Of course! But I knew this consequence would instill in him the values of stewardship and exercising self-control over one's emotions.
As my kids grow up, their consequences have to be modified. For example, after the age of 6 or 7, spanking isn't as appropriate a form of punishment anymore. Furthermore, they pretty much get obedience and respect. Praise God! It's the other character areas that begin to need work…things like discipline and responsibility.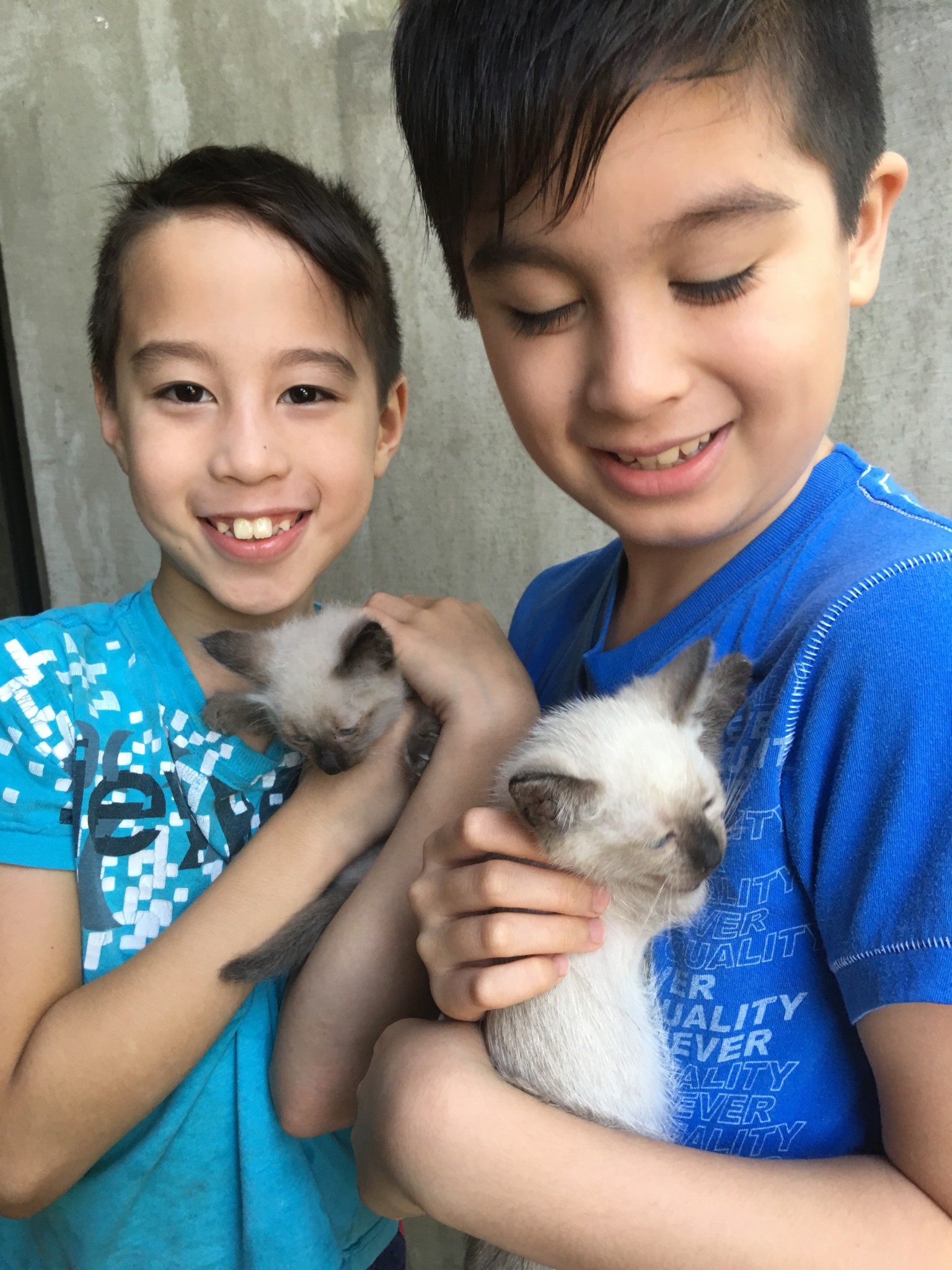 Very recently, I encouraged the kids to get rid of some of our cats by entrusting them to friends or family members who were willing to take them. However, they insisted on keeping all the cats for themselves. We now have seven. Too many! Five Siamese and three black and yellow-eyes ones. (The black ones I don't particularly fancy because of their naughtiness). It's impractical for us to feed this many felines and the impact on our monthly groceries is significant.
My deal with the kids when it comes to their animals is, "I will take care of you, my kids (aka my animals), and you will take care of your animals."
So whatever needs the cats have beyond food is their look-out. When their kittens got some sort of skin problem, the kids begged me to bring them to the vet. They kept asking me to but it wasn't a priority for me because of the busy-ness of the holiday season. However a a week ago when the hustle and bustle died down there was a window to take the cats to the vet.
At first, I thought of inconveniencing myself to do it for them. But then a lightbulb went on in my head as I realized that this could be a great learning experience for my kids.
I told my kids, "You guys will be the one to bring the cats and pay for the fees incurred by the visit to the vet."
Thankfully, there was minimal resistance. I armed them with my cell phone, but asked them to take along their own cash. I did hand Elijah my ATM just in case they didn't have enough of their own money. Looking back, this was a bad idea, for safety reasons. Plus, I caught Elijah trying to slip my ATM into his shoe for safekeeping! Thankfully, I saw him before he plowed his foot on top of it.
The extent of my meddling was preventing him from crushing my ATM with his foot and advising him to carry a man-purse with his iPad in it, my phone, and the ATM. This was the extent of my meddling, but I did ask the driver to keep an eye out for them (without facilitating the discussion with the vet).
My four older kids dressed up, put their cats in cages and spent the morning at the pet clinic. They had to speak with the vet, explain the problem, ask their questions, and pay their fees. It took about three hours for them to wait their turn. They returned home hungry and tired for a late lunch at 1 P.M.
Admittedly, a part of me was concerned about whether they would be able to accomplish the task. Yet, every time I picked up Edric's phone in order to call the kids, Edric dissuaded me, encouraging me to let them be and give them room to figure out what to do.
The good news was that the cat skin problem turned out to be a very curable lice issue that isn't contagious to humans. The better news was that our kids matured during this experience, and learned a valuable lesson on responsibility.
Waiting for three hours at the vet with dogs yapping all around them, and seeing one of their seven cats scratch up the arm of the attendant till it was bloodied, proved to be a new and unpleasant ordeal for my kids. However, they came home feeling a sense of pride for having braved through the experience without Edric or me to hand-hold them. And, they finally embraced what it means to be responsible pet owners. It's costly to care of pets and they need to understand that it's not the househelp's or my role to worry about their animals.
As for me, I am trying to transition out of the coddling parent stage with my older kids, especially because they are boys. They don't need a hovering mother who micromanages them and fixes all their problems. It's not easy for me to watch them fail, suffer the consequences of their choices when they make mistakes, or allow them to be "off on their own." However, when I take a back seat during situations like these they learn accountability and responsibility effectively. My job is to partner with Edric to mentor them, pray, and entrust them to the Lord.