After Edric and I give parenting talks, many single moms come up to us feeling discouraged and anxious because of our emphasis on the role of a father. They tend to fear that their children will not grow up with the support and mentoring they need from a dad. We often encourage them by saying that God is gracious and then give them practical tips on how to parent alone. However, our vantage point is still different and single parenting is best explained from the perspective of someone who is actually in a position to say what the challenges are and how to surmount them.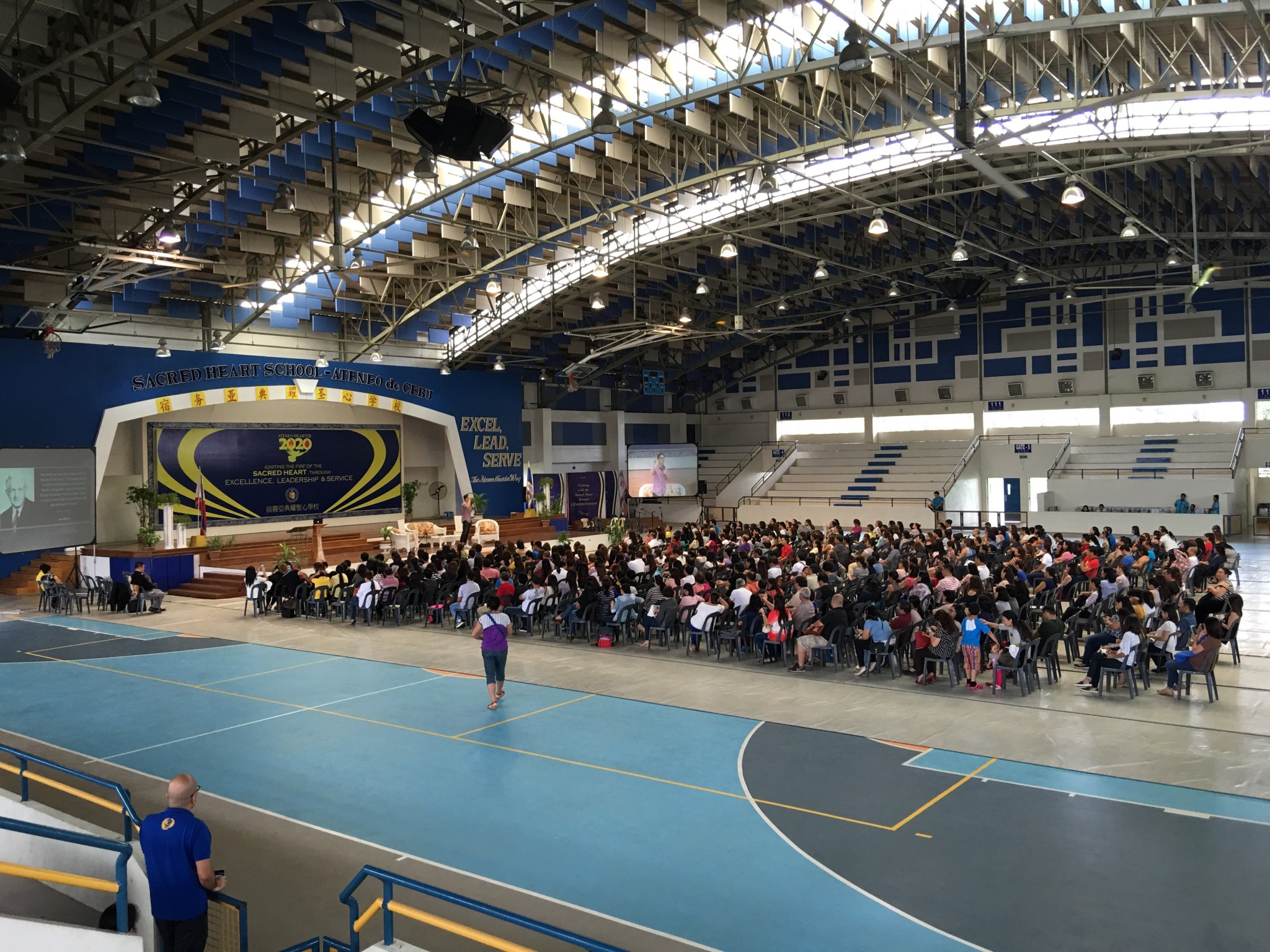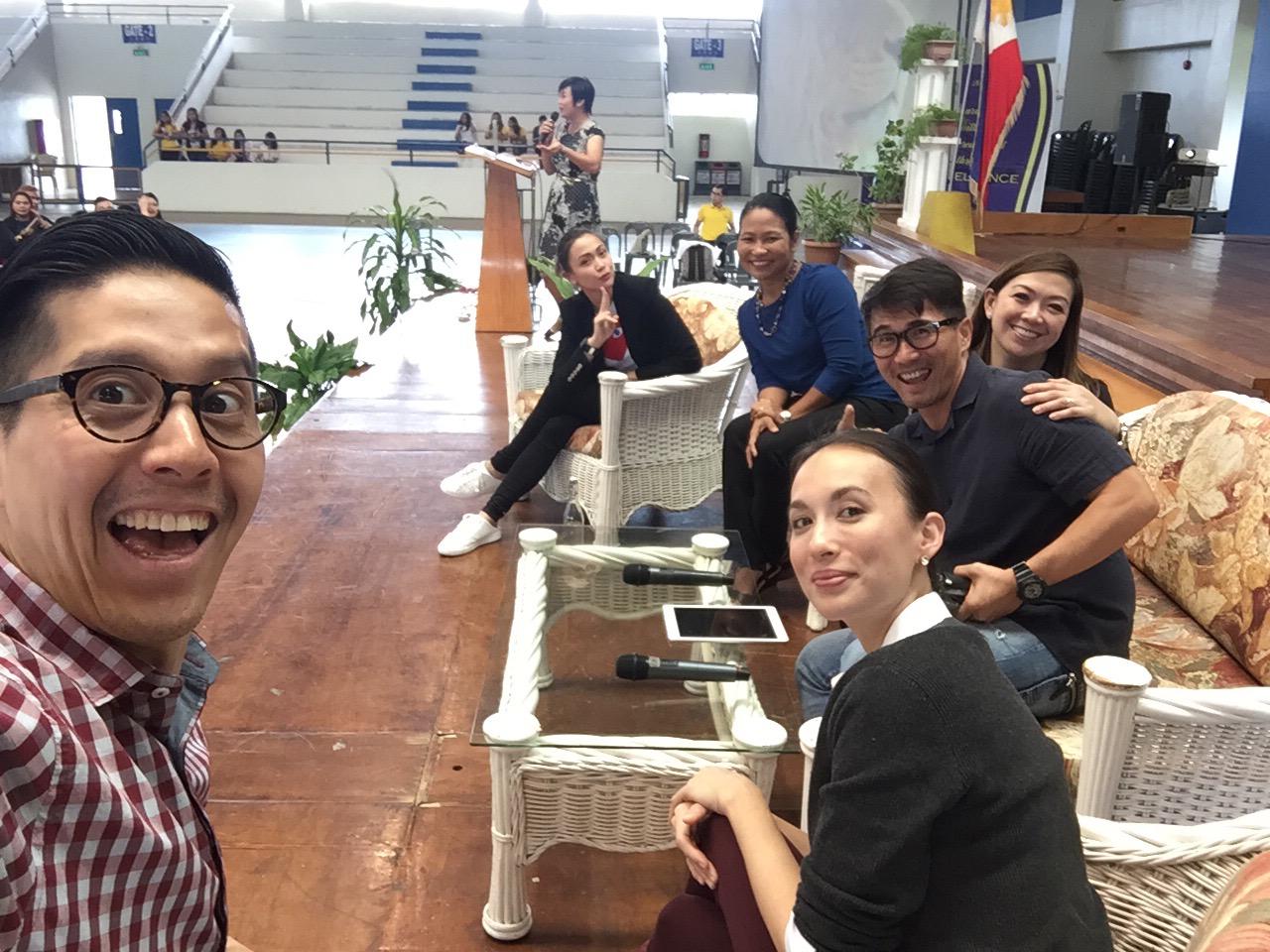 Last weekend, Edric and I were in Cebu with friends Mel and Cathy Po, where we had the privilege of speaking alongside actress, Jodi Sta. Maria to a large gathering of Ateneo parents. Jodi shared her journey as a single mother and she itemized these life lessons:
Security – a child longs for security. It's possible for a single parent to meet this need by being available and creating a home environment where a child knows that unconditional love and forgiveness abound.
Identity – a single mom's identity has to be rooted in the Lord and she has to transfer this truth to her child/ren as well. God is father to the fatherless and husband to the husband-less. When a single mother understands how much God loves her, she doesn't have to worry about how others label her or judge her. Her identity is hidden in Christ, therefore her joy and peace also come from her relationship with Him. These are not dependent on circumstances or others.
Non-negotiable Date Time – Since single moms tend to get busy trying to provide financially for their child/children, it's important to safeguard date nights with them. These are predictable moments in the week when children can look forward to bonding time with mom.
God-centered Parenting – Pschologists, the media, and books will have all kinds of opinions about how single parents should teach, train, and raise their children. However, the best source is still God's word. He is the author of parenting. Principles such as Proverbs 22:6 – Train up a child in the way he should go so that when he is older he will not depart from it, and Deuteronomy 6:5-7 – You shall love the Lord your God with all your heart, soul, mind, and strength, and teach your children to do the same, are still applicable to solo parents and their kids.
Love as Motivation – Children are inspired to change, to improve, to excel when they know with certainty that they are loved. Unconditional love is a powerful motivator. Not only should our children be assured that we love them no matter what, we also have to make choices for them that are based on unconditional love verses selfishness. Whether single parent or not, this is a real struggle. "Let all that you do be done in love."‭‭1 Corinthians‬ ‭16:14‬ ‭
Educate Yourself – Every parent needs a doctorate degree in parenting. But no school exists for this sort of degree! So we have to attend biblical parenting seminars, read books, and surround ourselves with parents who have successfully raised their own children so we can learn from their mistakes and victories. Edric and I continue to grow in our parenting from getting together with other couples who are also committed to teaching and training their children. We exchange "best practices." Single parents can do the same.
Memories Last Forever – Invest in memories. Some of my fondest memories are of my childhood years, sitting around the dinner table as a family, exercising together, traveling, and vacations. These are forever imprinted in my heart and mind…as they will also be for kids of single parents who deposit fond memories into the emotional banks of their kids.
Overcome the Circumstance as a Family – I would like to add that you can have a new "team" of people who will become your child's family to provide the emotional and spiritual support you both need. No parent should be an island. "It takes a village to raise a child" is such a true statement. So find that village of people. Maybe it's your parents who can come along side you to help you parent. Or maybe it's a sibling and his or her family who can be part of your child's growing up years to fill in the gaps.
Manage Your Time and Priorities – When I had the chance to ask Jodi (who is super humble and down to earth) how she balances being an actress and parenting her son, she revealed, "I don't take on multiple projects at a time. I used to, but I don't anymore."
She admitted that she has earned the freedom and respect from the industry to turn projects down, which is a blessing from the Lord. However, I am sure it's not easy to say no to good sources of income as a single mom. Jodi is a great example of someone who works hard to be a provider but recognizes that God is her ultimate provider. Prioritizing her son, as well as giving time for her weekly discipleship group, speaks volumes about her desire to put what's most important first. It's no wonder God is also blessing her career!
I want to end this entry with a passage that I read a few days ago that I feel is so perfect for single moms. Whether you are a widow or abandoned by the man who should have been committed father to your child, may this minister to you. God loves you, single mom! If you honor Him and obey Him, He will certainly uphold you and provide for you.
"Fear not, for you will not be put to shame; and do not feel humiliated, for you will not be disgraced; but you will forget the shame of your youth, and the reproach of your widowhood you will remember no more. 'For your husband is your Maker, whose name is the LORD of hosts; and your Redeemer is the Holy One of Israel, who is called the God of all the earth. 'For the LORD has called you, like a wife forsaken and grieved in spirit, even like a wife of one's youth when she is rejected,' says your God.
'For a brief moment I forsook you, but with great compassion I will gather you. In an outburst of anger I hid My face from you for a moment, but with everlasting lovingkindness I will have compassion on you,' says the LORD your Redeemer.
'For the mountains may be removed and the hills may shake, but My lovingkindness will not be removed from you, and My covenant of peace will not be shaken,' Says the LORD who has compassion on you. 'O afflicted one, storm-tossed, and not comforted, behold, I will set your stones in antimony, and your foundations I will lay in sapphires…All your sons will be taught of the LORD; And the well-being of your sons will be great.'
'In righteousness you will be established; you will be far from oppression, for you will not fear; and from terror, for it will not come near you. No weapon that is formed against you will prosper; and every tongue that accuses you in judgment you will condemn. This is the heritage of the servants of the LORD, And their vindication is from Me," declares the LORD." ‭‭Isaiah‬ ‭54:4-8, 10-11, 13-14, 17‬ ‭