It takes two joyful persons in the Lord to make a happy marriage and just one person to poison it with his or her selfishness.
This past week I reacted with selfishness towards Edric because I judged him for not meeting my expectations. One of the more painful statements I made towards him was my life doesn't revolve around you when he asked me to spend time with him and forego a previous engagement with girl friends. In my annoyance I spewed it out rather venomously.
During the week prior Edric had been preoccupied and busy so I felt emotionally neglected. My instinct was to "do my own thing" and keep busy myself. However, when his schedule opened up on a Friday afternoon, he wanted me to spend time with him and drop everything I was doing. In fact, he sat me on the bed and asked, "Can't you just cancel your event?"
I interpreted this request to abandon my commitment as selfishness on his part which is why I carelessly commented, "My life doesn't revolve around you."
Instead, I should've sweetly appealed, "Hon, I really want to be with you but I made this commitment. I hope you understand. But I will make it up to you when I get back, okay?"
My cutting response, laced with pride, was meant to injure him emotionally because I entertained this it's-not-fair mentality about my marriage.
I thought, Why is that I am the one who has to adjust and be available to him? Sure, he is a rescuer when it comes to the big things and he will drop things for me, but on the day to day, I have to wait for him to be done with his preoccupations. In contrast, it feels like I am supposed to be "on call," always ready to drop everything and anything for him.
My ugly, selfish and prideful self resented this.
The rest of the week that followed I leaked out this resentment in various forms, draining the life out of my marriage and pushing Edric away. As a result he began to withdraw to avoid being hurt by my reactiveness and snappiness.
It took the duration of a week (last week) for me to apologize sincerely to him and realize that my thoughts and actions weren't honoring to the Lord. When I opened up to my mom about it, after Edric and I had reconciled with one another, she offered the more spiritual perspective about my marriage. She told me that I may have judged Edric as selfish but I was also selfish. She was right. I needed to hear that. (One of the things I appreciate about my mom is that she doesn't take sides. Her advice is always about what God wants for Edric, for me, for our marriage.)
Truthfully, marriage is the most difficult relationship I have ever been in but it has been the best relationship to teach me selflessness and what it means to love and forgive unconditionally. My tendency is to think of my marriage with Edric as a barter sort of relationship. I will be grateful and sweet if you do this and that for me. Yet a marriage based on fair exchanges is self-seeking and self-centered. It is conditional and therefore bound to end up broken.
The key to rising above this is to fix my eyes on Jesus Christ, not Edric. It's true that my life shouldn't revolve around Edric, but I don't have to declare this as an independent woman who prides herself in being captain of her own ship. Instead my life should revolve around Christ so I can make the right choices when my marriage is not such a happy place. I can still be sweet, grateful, and dispense grace when being married feels unpleasant and wanting. Why? Because of Christ in me, the source of my joy and strength.
Admittedly, I have much growing to do in this regard since selfishness is so easy to succumb to when I don't feel important or appreciated by Edric. Sometimes I fail like I did this past week, basing my responses on how Edric treated me.
However, the good news is that when I started to seek what Christ would have me think, say, and do rather than give in to the selfishness, Edric and I began to experience intimacy and healing in our marriage once again. We ended today with a heart to heart conversation about how we could both improve and we have begun to rebuild what was broken by selfishness. He fell asleep whispering "I love you," and I will follow him to dreamland after I post this. All is well once again…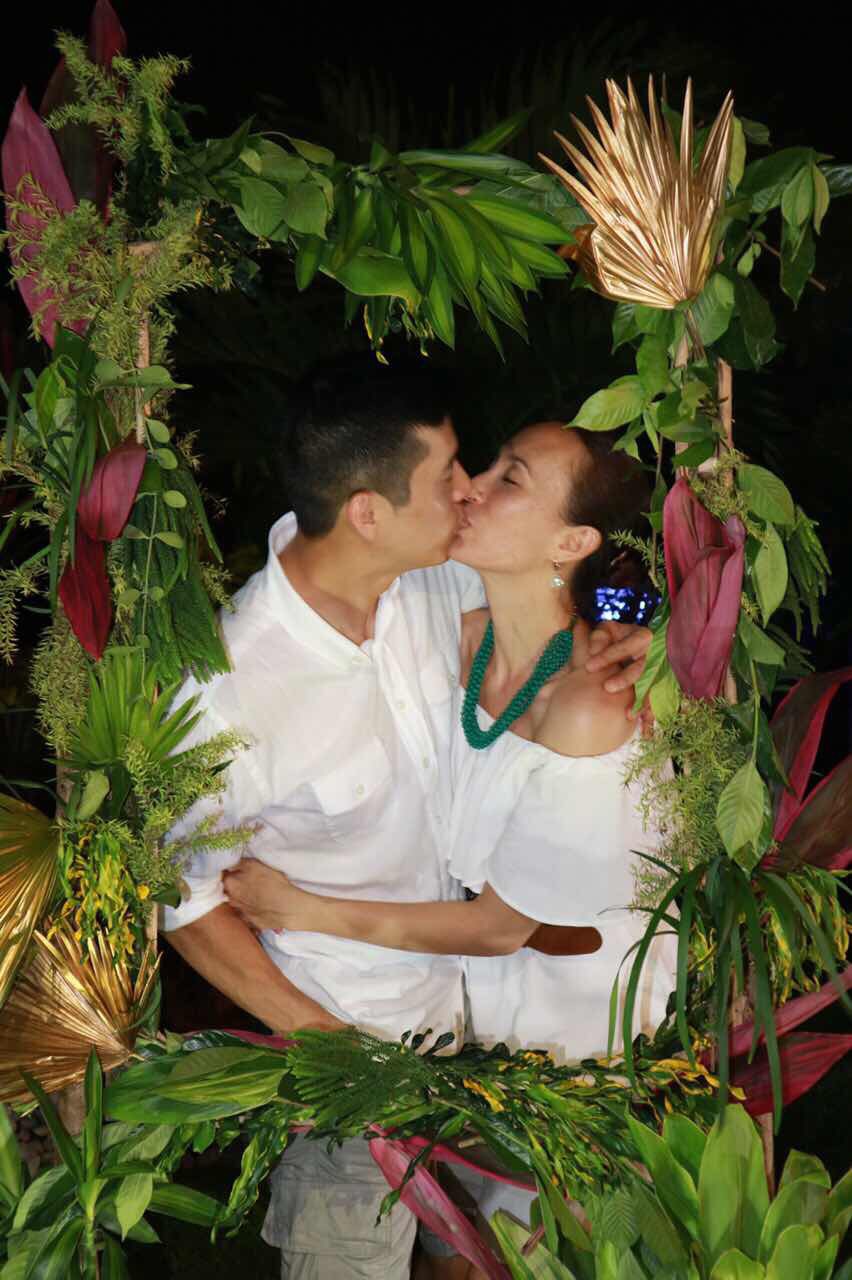 Allow me to end with this passage in James which I find to be a fitting reflection on selfishness:
‭"For jealousy and selfishness are not God's kind of wisdom. Such things are earthly, unspiritual, and demonic. For wherever there is jealousy and selfish ambition, there you will find disorder and evil of every kind. But the wisdom from above is first of all pure. It is also peace loving, gentle at all times, and willing to yield to others. It is full of mercy and the fruit of good deeds. It shows no favoritism and is always sincere. And those who are peacemakers will plant seeds of peace and reap a harvest of righteousness." ‭(James‬ ‭3:15-18‬ ‭NLT‬‬)