I have witnessed many battles over food played out between parents and their kids (mine included) in almost every eating scenario one can imagine. It's a struggle to get kids to eat well or to finish the food on their plates. Each of my five kids has gone through some sort of food strike or issue in their early childhood years that required intervention.
According to a pediatrician who specializes in gastrointestinal health, he explained that kids form their eating habits by the age of two. Afterwards it's a challenge to modify these.
On the one hand I agree. I think we need to set the stage for our kids by giving them vegetables and fruits as early as possible. At the same time, I also believe we can train our kids to eat healthy food even if their palate wasn't conditioned to like it.
All my kids, at one point, hated vegetables. Hate is a strong word so I will go with "disliked" vegetables. However, today, if asked to, they will eat their vegetables even if they gag through the process of doing so. Thankfully, it's just little Catalina who is still resistant at times. (She's still in training.) Yet the rest of my kids have been taught to eat what's on their plates.
The only reasonable explanation for this is that they have been taught to obey. They know that obedience to Edric and myself includes the realm of eating, too.
Obedience is the first character priority of any parent. Afterwards, getting them to eat isn't such a struggle. When my oldest son, Elijah, was a little boy, eating was such a miserable experience for him and for me. He was so picky and spent hours chewing his food. It was maddening. Yet, he was trainable because he was obedient. Edric and I didn't give up. Now, he is fourteen and his food preferences cover all kinds of cuisines.
After Edric and I realized that it was possible to shape the food tastes of our first child, we did the same with all our other kids. It's a blessing that we don't have to war with them over food choices. Titus may be a slow eater but he can be counted on to clean his plate by the end of a meal. Catalina might try to avoid her veggies, but if told to obey, she will listen.
Although my kids are on the thin side, they are healthy. Thankfully, they don't get sick often and they remain energetic and full of life. I believe their diet has a lot to do with this. But it's necessary for Edric and I to be intentional about training them to be good eaters.
Here is what worked and is working in our home so far:
Baby stage:
I breastfeed exclusively for the first six months and then introduce solids. As early as possible, I let my babies eat food off the table. I don't give blended and puréed baby food for too long.
If we are eating healthy, then it's good enough for my babies, too. The same pediatrician I cited earlier also told me that babies benefit from texture in their food.
Toddler stage:
Instill obedience. By two years of age, they have been disciplined to obey which extends into their eating.
Let them feed themselves as much as possible. My sister doesn't mind the big mess her kids make when they pick up food, smash it into their mouths, and smear it on every surface. The table looks like a war zone afterwards but her kids eat well. I had to learn this with my own kids. They used to need yayas to spoon feed them. Sometimes, Catalina still likes one of my household helps to feed her but more often than not, she's on her own at the table and responsible for not going hungry.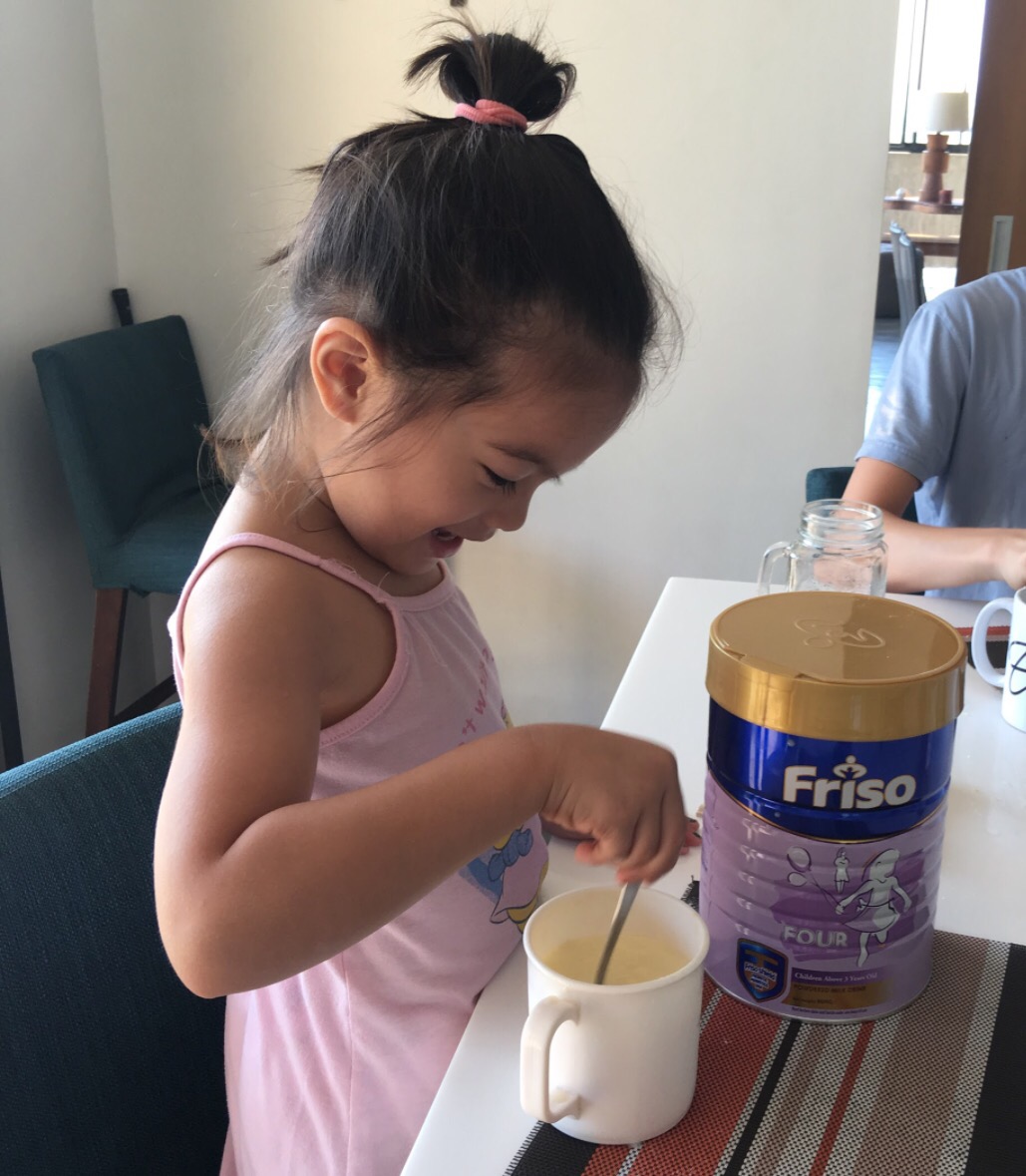 Vegetables are a must whether my kids like it or not. We start with veggies that they appreciate like carrots, beans, squash, and pechay, then move on to other veggies. Fruit is easier because it's sweet so kids don't need too much convincing. It's vegetables that are often the hurdle. Every meal past breakfast, our kids are required to eat vegetables.
Expose them to different cuisines and encourage them to at least taste what they normally wouldn't so they expand their preferences. Whenever Edric and I are eating something new that my kids have never tasted, I will say, "Just one bite and then you can decide whether you want to eat more. But try it first."
Affirm their good eating habits. Encouragement works wonders. When I say, "I am so proud of you for eating your vegetables," my younger kids will beam. They appreciate being acknowledged for their effort.
Young children to teens:
Make eating times fun bonding times as a family. When meals are about connecting, the kids tend to enjoy lingering at the table to eat.
We also teach our kids the benefits of healthy eating and we model it. They know that Edric and I try our best to avoid sugary foods and drinks as well as junk food. We aren't legalistic about it but our kids are convinced that healthy eating is important.
At the end of the day any bad eating habit in our children falls under our accountability as parents. If we aren't purposeful, they will not be purposeful about food either. As Proverbs 22:6 says, "Train up a child in the way he should go and when he is older, he will not depart from it."