I have been sitting through the seminars at Hillsong Conference in Sydney, Australia, sorting through all the insights that I have been picking up. Every session has taught me something worthy of a blog entry but I will begin with the one that struck a parenting chord with me.
During one of the leadership workshops, not expecting to hear any points connected to motherhood or fatherhood, I leaned in very attentively when the speaker, Chris Hodges, zoned in on the biblically recorded words that God the Father declared to His Son in the gospels. According to Him, there were only two instances when we hear the verbalized words of God directed towards Christ and these bore the same message in both passages: THIS IS MY SON. WHOM I LOVE. IN WHOM I AM WELL PLEASED. (Matthew 3:16-17 and Matthew 17:5)
What do we see here?
1. This is my son (child): Acceptance
2. Whom I love: Affection
3. In whom I am well pleased: Affirmation
According to Hodges, these three A's will create a culture in the home that will produce leaders.
Every child desires to belong, to know their identity in the context of family, to feel unafraid to fail and make mistakes because they are unconditionally loved and accepted. Hodges shared about how he dealt with an under-aged drinking instance that his son was busted for. His son tended to be the type who kind of went with the flow without thinking through the consequences too well.
As Hodges picked up his handcuffed son at the precinct, he relates that he had two options in that moment. The first was to berate, lecture and scold his son for his stupid mistake. But the more important second option was to tell him, "I have never loved you more than I do now. And I know you have never needed me more than you do now. What you did was wrong, but this is not who you are."
Edric and I have found ourselves in similar predicaments with our kids, especially Titus, who, at times, tended to act before thinking when he was a younger child. Although the circumstances he got himself into deeply frustrated Edric and me, we would remind him, "We love you no matter what. Nothing will change our love for you. But because we love you we will help you to change for the better."
By God's grace, he has changed a lot! (He just chipped his front tooth the other day by diving into a shallow part of the pool but we love him anyway!)
Our children also need our affection — physical demonstrations of love. Each of our kids is different, but they all appreciate hugs from us. My fourth child, Tiana, will ask for a hug and kiss every night after I pray for her. Peaceful sleep follows when I complete this nightly routine. It matters to her.
Amazingly, my children become more responsive to homeschooling when I pepper their mornings with spontaneous hugs. There is something about generous doses of affection that energizes them.
The third thing our kids need from us is affirmation. Some weeks ago, I walked into my bedroom and Elijah was busily reading a new book. I told him that I enjoyed his company so much and that he and his siblings were my favorite people to hang out with (besides Edric, of course.) He looked up from his book and said, "I really need to hear that still, mom."
This surprised me because he is such an independent and confident young man, by God's grace. In fact, I thought that if I compliment him too much it might make him proud since he is gifted in many ways. Yet, like my other kids, he longs to be told that he is important, valued, and special.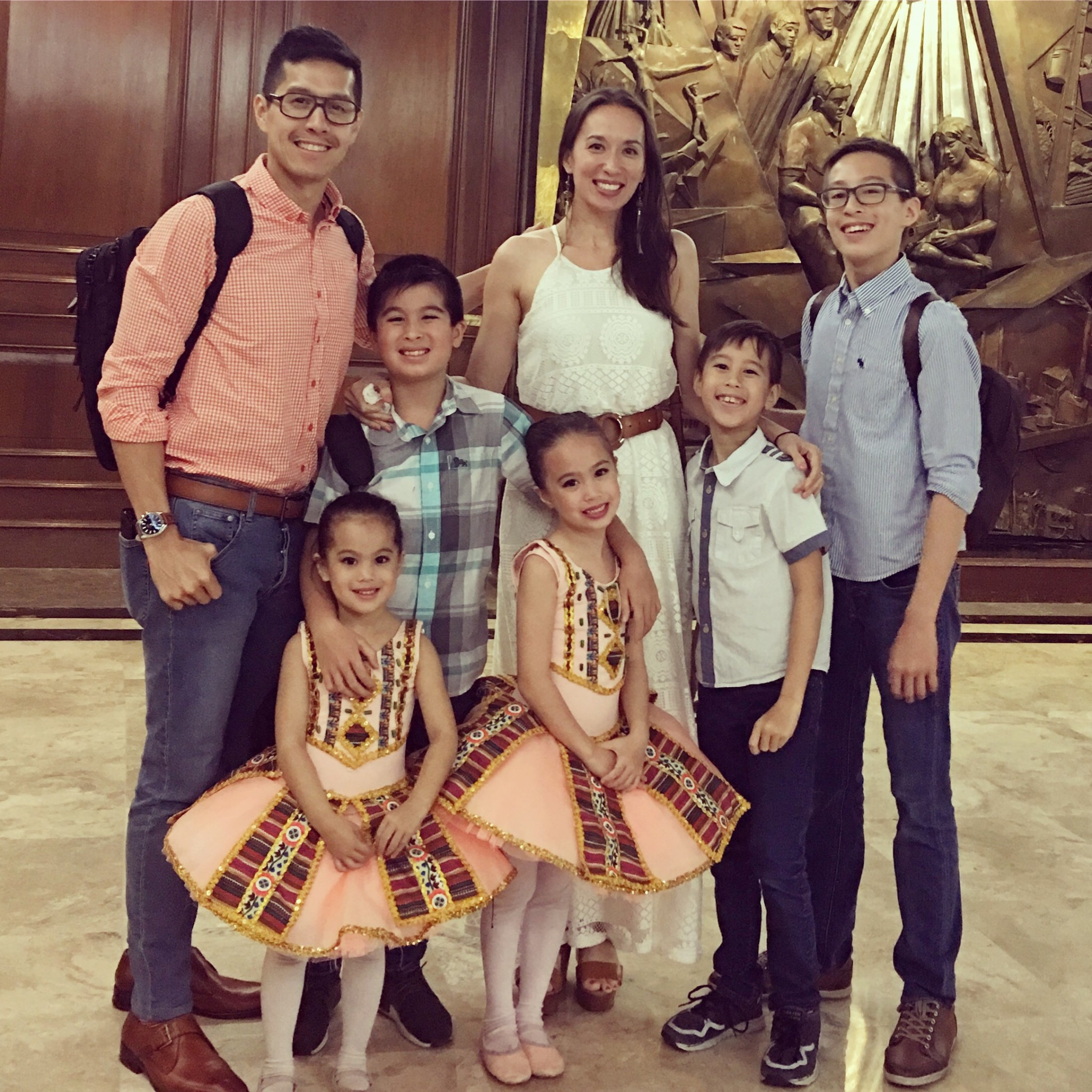 I wanted to end this post with a nugget of wisdom my mom passed on to me. "See people for what they can become (in Christ)." As we communicate to our children acceptance, affection, and affirmation, they may not always obey, respect, or honor us. However, who they are today doesn't have to determine who we can help them to become tomorrow. With God's supernatural grace, they can grow up to make a positive difference for Jesus on this earth.
Hodges challenged us to prophesy great things over our children. He would declare to his kids every day, "You are a leader. You are an influencer, you will not be influenced by the world."
Let's remind our kids of the same!