Edric isn't the type of guy to ogle at other women, but when we travel, he does notice attractive foreign women. Who doesn't?! Even I do. At times, we even have conversations about beautiful women we see. "Did you notice her eyes?" Or, "Wow, she's pretty!"
However, there are occasions when I know his eyes are drawn to women who exude sexiness, the kind of women who stick out in two prominent directions (front and back) and who like to flaunt their assets. You know what I mean…
(By the way, I have the permission of my husband to publish this very article. Please bear with me…this is a long one.)
A few weeks ago, Edric and I were out of the country in a restaurant having breakfast when a curvy woman walked into the buffet area. As wives we have special sensory organs for the sort of woman who attracts our husbands' attention. My husband also has very big eyes so it's always obvious when he glances in another direction, especially when we are engrossed in conversation. I saw him look over my shoulder so I quickly turned my head to see what distracted him. I didn't need to gaze long to realize what he was looking at. Thankfully, he didn't stare but I did ask him jokingly, "Were you checking her out?"
He looked reassuringly into my eyes and professed, "Don't worry, baby, I have eyes only for you."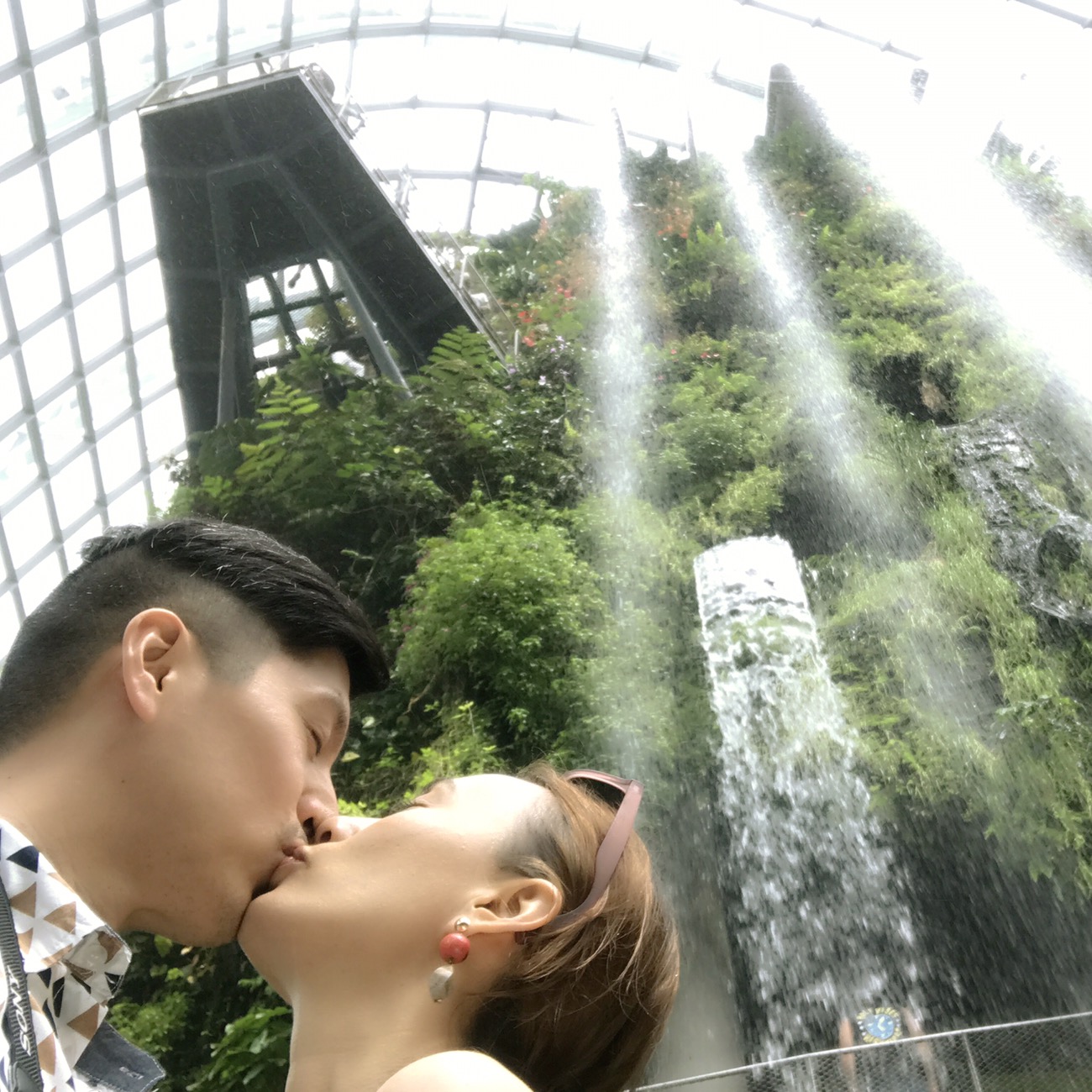 It was a romantic and sweet pledge. But what did that sentence mean? Did the sentence "I have eyes only for you" mean that he would never use his eyes to notice another woman? Or did it mean that even if he noticed other women with his eyes, he had programmed them to desire me only?
Not wanting to latch on to his declaration with naïve gushy-ness, I cautiously accepted it with a smile and breakfast went on. We travel quite often and I knew better than to believe that this statement meant he would never ever look at the millions of gorgeous women in the world!
However, since I had been dealing with growing insecurity about my physical shape and form as well as Edric's perceptions of me in the past few months (my secret has been revealed), I felt especially slighted when this disproportionately curvy woman kept distracting him. He claimed that she looked fake and that he wasn't checking her out, but it certainly appeared as though his eyes kept being diverted in her direction. Maybe the word "check out" had a different connotation to him. (Men's vocabulary can be very different from ours.) Whatever it was at the time, I felt like, in comparison to her, she was a spring chicken and I was, well, an autumn chicken.
What intensified my jealousy further was when Edric rushed to the elevator as we exited the buffet when that same woman entered into it. Sure, he hurried off to make sure we didn't have to wait for another elevator, but it wasn't characteristic of him to prefer an elevator that already had people in it when time wasn't a factor. Both of us like to have lots of elbow room in enclosed spaces.
For the next twenty-four floors of our descent, I used my expert peripheral vision (which all women also have) to watch him closely. Had he not turned to notice the woman again, I would have jumped up and down inside and said to myself, "What a guy! Yes, he certainly has eyes only for me!"
Well, as you can probably guess by now, he still tried to look at her, albeit with as much discretion as he could apply, ahem…being the gentleman that he is. I kept my cool, ahem…being the lady that I am, not wanting to admit that I felt threatened in any way.
When we finally entered our hotel room to prepare for the series of talks we were scheduled to speak that afternoon, I casually asked, "Hey, so did you rush into the elevator because that woman was in there?"
There was no aggression in my tone…at first. Yet, when Edric replied, "No, of course not" just as casually as I had asked my question, I felt irritated, judging him as untruthful.
"Are you sure? Because you still looked at her while we were in the elevator, and you usually don't try to catch an elevator that's got people in it when we aren't in a rush to go anywhere."
Once again, he denied having any hidden agenda.
Since his response seemed inconsistent with his actions I persisted. Naturally, this annoyed him terribly so he became quiet. For the rest of the morning, as we prepared to speak on marriage and parenting, we stayed on opposite sides of the room and avoided speaking to one another. We busied ourselves with our notes and slides, but it was obvious that we hadn't settled the issue.
When it was finally time for lunch, we were sitting in Nandos, a place we have enjoyed multiple times in the past for its South African deliciousness. I wasn't too excited about eating in it this time around since Edric and I weren't okay. On the outside everything seemed fine.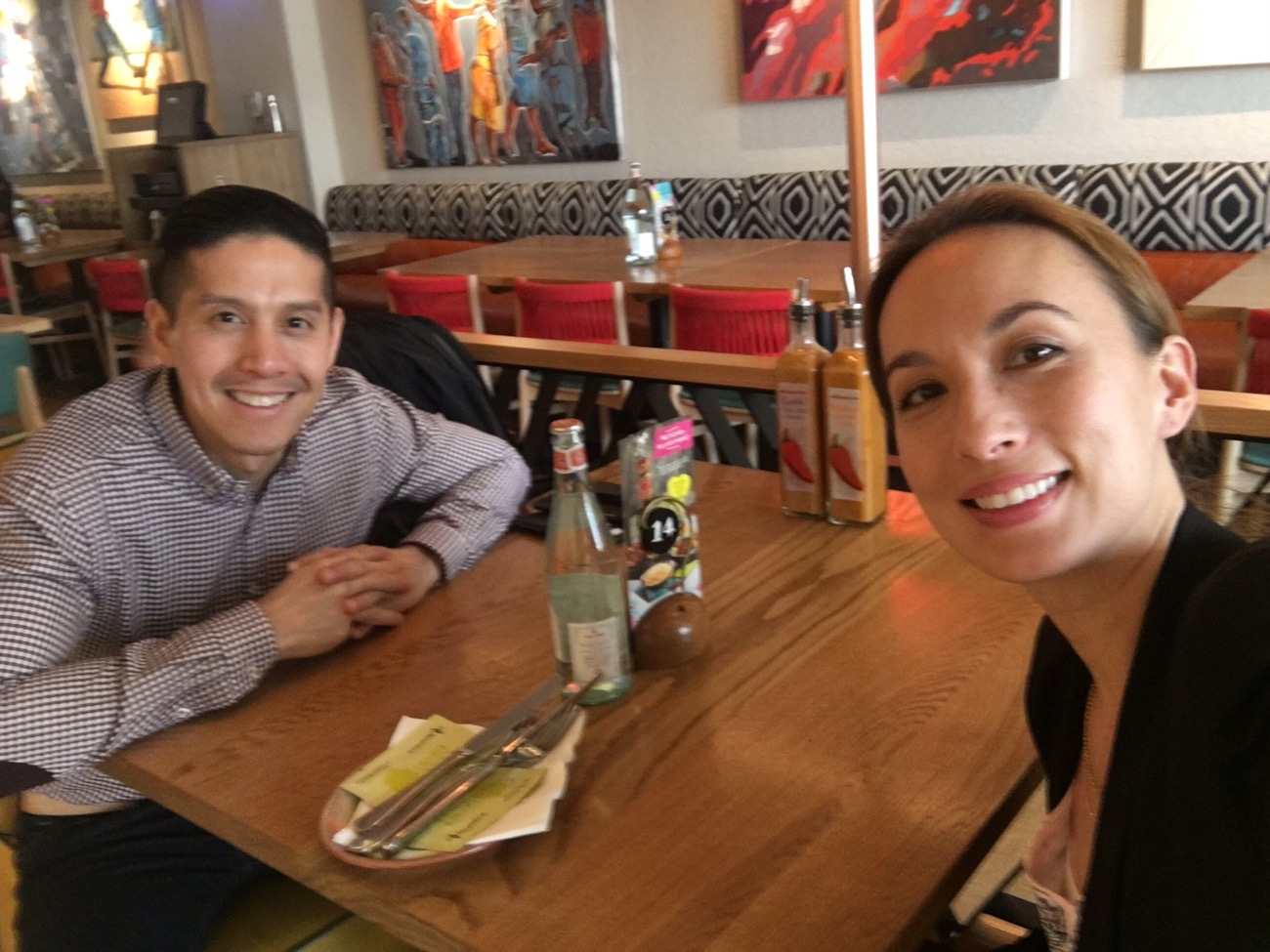 The waitress energetically placed one of Nando's large, juicy chicken skewers on our table, oblivious to the tension between us. We thanked her politely, of course, not giving away the fact that this huge skewer, which obstructed our view of each other's faces, very aptly symbolized our emotional divide.
"Why do you seem upset?" This was my dumb way of initiating conversation.
"I don't like being treated like a child. You were treating me like a child," he quipped, referring to how I badgered him about the woman in the elevator.
"I just wanted to know if you went into that particular elevator because she was in there, because you were checking her out."
"Are we really going to talk about this? What's the real issue anyway? Did I go into the elevator because she was in there? No. But was it more interesting that she was in the elevator? Yes."
What's the difference?, I thought. He is making this about semantics! So, I said, "Can't you just admit that you have a problem, that you have an issue with disciplining your eyes. After you said that you have eyes only for me, you still kept looking at the girl. It seemed inconsistent, and I have experienced this during our other trips."
"Okay, you know what this is? This is the devil trying to divide us before we do ministry this afternoon. This is not a big deal." Edric tried to take the higher, spiritual plane as he uttered these words.
However, since I was choosing to linger on the lower, very carnal plane, I disrespectfully replied, "So don't be the devil!"
Where did that come from? I don't know. Oh wait, yes I do. I thought he was being the devil for being the source of my pain. I felt hurt and jealous. Had he just been consistent about having eyes only for me this wouldn't have happened!
Needless to say, Edric felt very disrespected. This was the first time he had been called a devil by me from across the table, with the half-eaten chicken skewer still dangling between us. He was about to say something he probably would've regretted, but surprisingly, he breathed in deeply and closed his eyes instead.
What in the world?! Oh, my goodness, he was praying!
Not the prayer card! He's getting all spiritual! (Can you believe I was thinking these things?!)
When he opened his eyes again his expression changed from defensive to humble, and he very sincerely said, "You know what, you are right. I do have a problem. I can improve. I can be more disciplined about my eyes."
Wow.
Okay, obviously, the devil doesn't do things like that! He wasn't the devil. I was!
Out of guilt, I apologized to Edric for my disrespect. He dealt with our conflict with such spiritual maturity that I felt I needed to humble myself, too, but my heart wasn't right with the Lord just yet. How do I know this? When Edric suggested that I pray for our event, I dismissed him. "You already prayed. I don't have anything to pray about."
Admittedly, my reaction to what transpired at the buffet and in the elevator was ridiculous, especially to people who may read this who actually deal with infidelity in their marriages. So Edric looked at a beautiful woman more times than he usually does when he sees someone attractive…big deal…so what?! It wasn't like he was going to abandon his vow to me for this total stranger.
Why did the event make me so hostile? I was looking to Edric to affirm me and make me feel unparalleled and unrivaled in his eyes. Yes, I know it was such a self-centered desire, but for someone like me who has struggled with body esteem issues over the years, the pain felt so real. I actually had this achy feeling in my heart as I thought, This is so NOT Disney anymore! Things have changed…the romance, the undying love and affection, and eyes-only-for-you-professions! Blah, blah, blah. Whatever!"
How could I have been thinking these thoughts before a talk about biblical marriage and parenting?! This was the sadder part of it all. I was so broken over a trivial episode when so many people in the audience were actually hurting from real problems in their marriages and families!
Edric proceeded to the venue to set up his computer and I took a detour by stopping at the toilet. I knew that I couldn't walk into that hall with all the emotional and spiritual junk I had in my heart. I couldn't possibly face all the people and speak with integrity, knowing that I hadn't settled the restlessness in me.
In the women's restroom cubicle, I teared in frustration for acting like the kind of wife I never wanted to be – distrusting, insecure, demanding, and unpleasant to be around. Thankfully, the toilet was so private, like a prayer cell that was walled in on all sides. I stood in that toilet, in the quiet, thinking I was all alone in my ridiculous pain, when I heard God's voice in my head say to me, Why are you so upset? Do you not know how much I love you? Don't you know that I am the only one who will ever love you the way that you want to be loved, the way you long to be loved? I love you more than Edric ever will. What you want from him only I can give you.
Instead of assuring me that Edric loved me, God reminded me that HE (GOD) loved me. That's all He had to whisper to me. For the first time in a very long while, I recognized that my disappointment with Edric wasn't due to him looking at another woman. It was due to a flaw in my focus. I wanted Edric to make me feel beautiful, cherished, and important.
On the one hand this desire was a natural consequence of giving myself wholly to him in marriage. I gave my heart to him, after having evaluated that he was the safest person on this planet to give my heart to. However, it came with an unspoken expectation – Edric, you better make me feel special. I better be the most special woman to you. I think it was short of saying, "Worship me as the queen of your heart."
Yikes.
For as long as I enjoyed the attention of Edric, for as long as I was certain that he had eyes only for me as he claimed to have, then I felt good about myself. Since the foundation of my peace was built on something so fragile and so easily stolen, I got upset with a minor incident that made me feel like I wasn't the most special woman to him when it came to physical attractiveness. The reality of aging, feeling like an autumn chicken compared to this perky spring chicken of a woman made feel dethroned in my husband's eyes, and it was so injurious to my ego that I absolutely needed to hear what the Lord said to me in the toilet.
Here's my paraphrase of what the Lord was basically telling me…Joy, just stop it! Stop being so needy for the love and adoration of your husband. I LOVE YOU! I LOVE YOU SO MUCH, SO PERFECTLY, JUST AS YOU ARE, FLAWS AND ALL, AND I WILL ALWAYS LOVE YOU COMPLETELY AND NEVER MAKE YOU FEEL COMPARED TO ANYONE.
After this moment with the Lord, I just had to tell all the women in the audience the same message! Before doing so, I spoke to Edric in private and asked him for forgiveness (a real sorry this time) and I got his permission to share what happened between us. Many women came up to me afterwards thanking me for telling the story.
Whether single or married, all of us women need to find our worth in the Lord, not in people, circumstances, beauty, or achievements. Possessions, fame, the way we look, and our accomplishments will always be trumped by another person eventually. Yet God's love for us will never change. It won't change when we fail, make mistakes, get cast aside, forgotten, or even when we grow old.
The very next day, on the plane ride home, God gave me a special verse in Isaiah which read, "…I have cared for you since you were born. Yes, I carried you before you were born. I will be your God throughout your lifetime— until your hair is white with age. I made you, and I will care for you. I will carry you along and save you. 'To whom will you compare me? Who is my equal?'" Isaiah 46:3-5 NLT
What a tender image of God's fatherly love for His children! For me! For you!
For the last two weeks, I have dwelt on this passage and let it wash over my heart and mind to renew my perspective on Edric, myself, and my marriage.
Who can love me like the Lord can, like the Lord does? No one. Until I embrace this truth, I will always be striving to feel good enough, to feel worthy, even in my husband's eyes. My comfort is that God doesn't love me because I have something special to offer Him. Instead He makes me special because He loves me. He gave His life for me as proof that He does. There is no guy, no Edric on this earth who has the power or the perfection to do that for me.
In his book, The Meaning of Marriage, Tim Keller writes, "He (Jesus) loved us, not because we were lovely to him, but to make us lovely." (pg. 109)
He also explains, "Each of us comes to marriage with a disordered inner being. Many of us have sought to overcome self-doubts by giving ourselves to our careers. That will mean we will choose our work over our spouse and family to the detriment of our marriage. Others of us hope that unending affection and affirmation from a beautiful, brilliant romantic partner will finally make us feel good about ourselves. That turns the relationship into a form of salvation, and no relationship can live up to that…If I look to my marriage to fill the God-sized spiritual vacuum in my heart, I will not be in a position to serve my spouse. Only God can fill a God-sized hole. Until God has the proper place in my life, I will always be complaining that my spouse is not loving me well enough, not respecting me enough, not supporting me enough…" (pg. 72 – 73)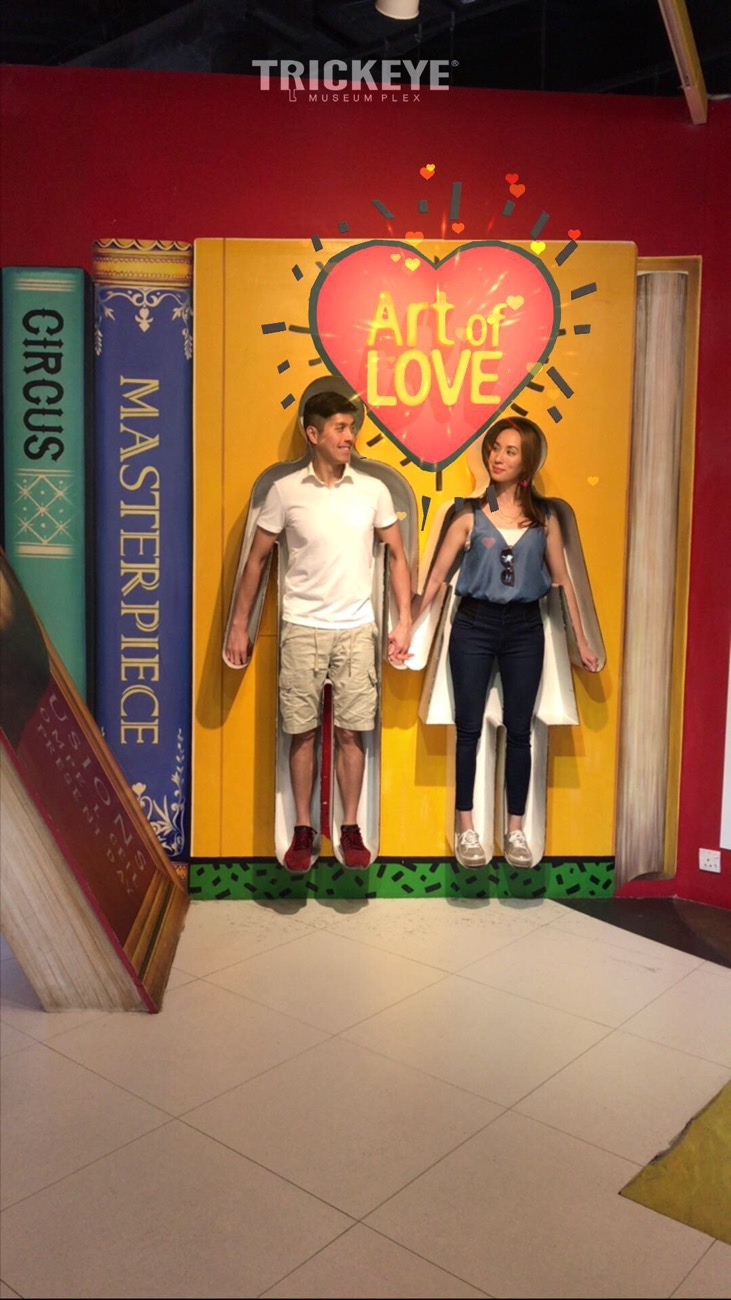 My conflict with Edric ended when I stopped focusing on what I wanted him to do for me to make me feel good about myself, and when I started focusing on what God has done for me so I could do good to others, especially to Edric. Edric has made his own resolutions with the Lord about guarding his eyes, which I appreciate, but that's between him and the Lord. If he does his best to have eyes only for me even as I age then what a wonderful bonus! If he struggles here and there, my hope is in God as 1 Peter 3 reminds me… "This is how the holy women of old made themselves beautiful. They put their trust in God…" (v.5)
I don't know where you are at in your marriage, or whether this entry resonates with you somehow, but I hope you will answer the question, Who is God in your life? What you and I think about Him will profoundly impact how we view ourselves, as well as our relationship with our spouses. We can't love our spouses unconditionally if we don't understand how deeply and perfectly loved we are by God. And, we won't be happy in our marriages if we keep replacing God with our spouses, ourselves, and other things.