We spent the last two days at Anya Resort in Tagaytay. It was our first time to visit this place as a family thanks to our friends, Lou and Thea, whose wedding Edric had the privilege of officiating. They got us two Veranda Villa Suites to accommodate our family. (Thanks guys!)
What a beautiful resort! I just had to post photos and do this review because the kids thoroughly enjoyed our stay, and Edric and I were pleasantly surprised by our experience.
Suites were very spacious with extraordinarily large bathrooms. I love big bathrooms!
They also had a kitchenette area (but no stove). A generously sized living room area gives kids ample space to romp around.
The kids hung out in the living room before their swim…
There were nice decorative touches in the bedrooms. Edric noticed details like the Bticino switches, Samsung flat screen tvs, Koehler and Grohe bathroom fixtures, and Mitsubishi ACs. His comment, "Wow, they didn't scrimp."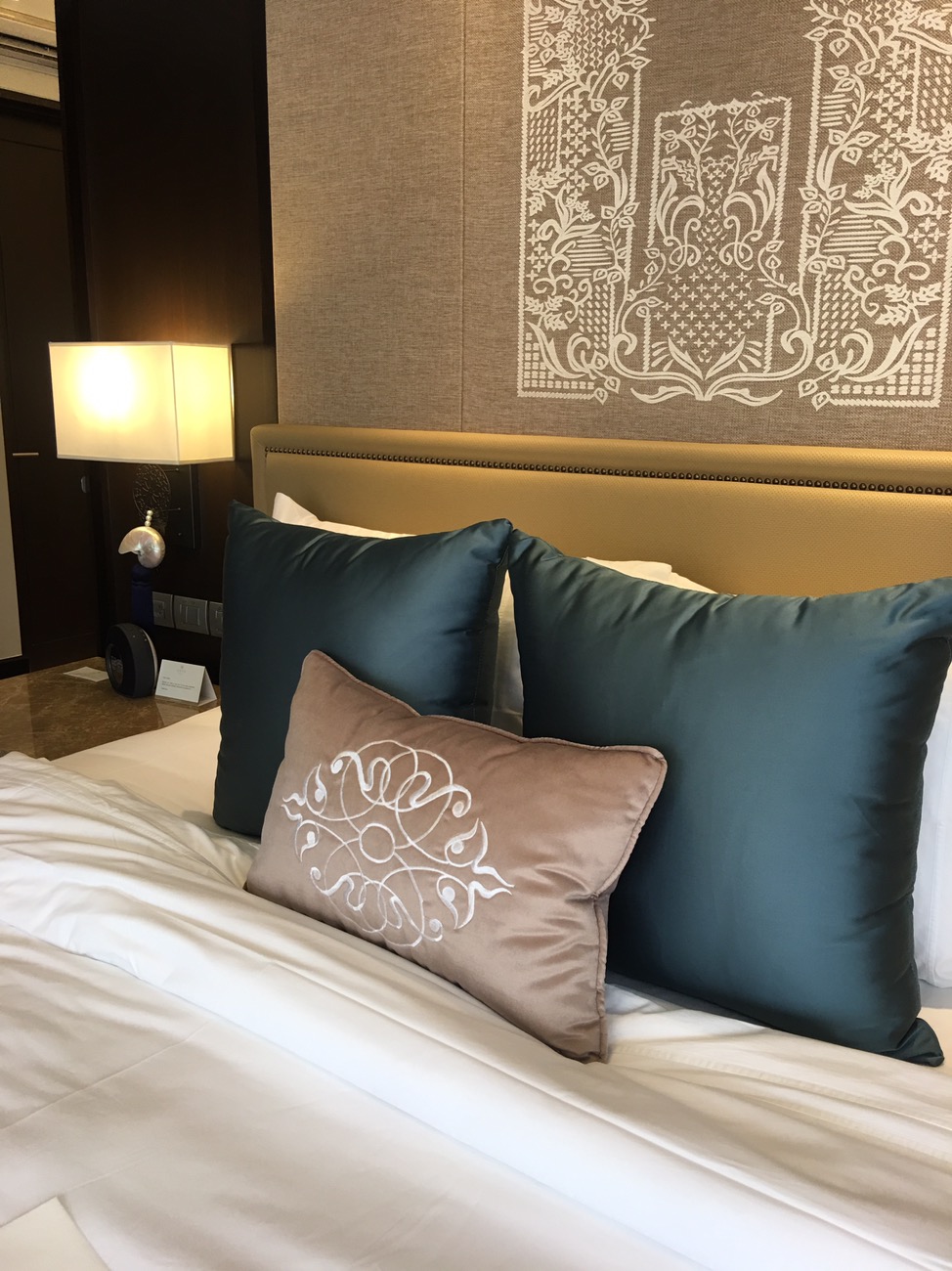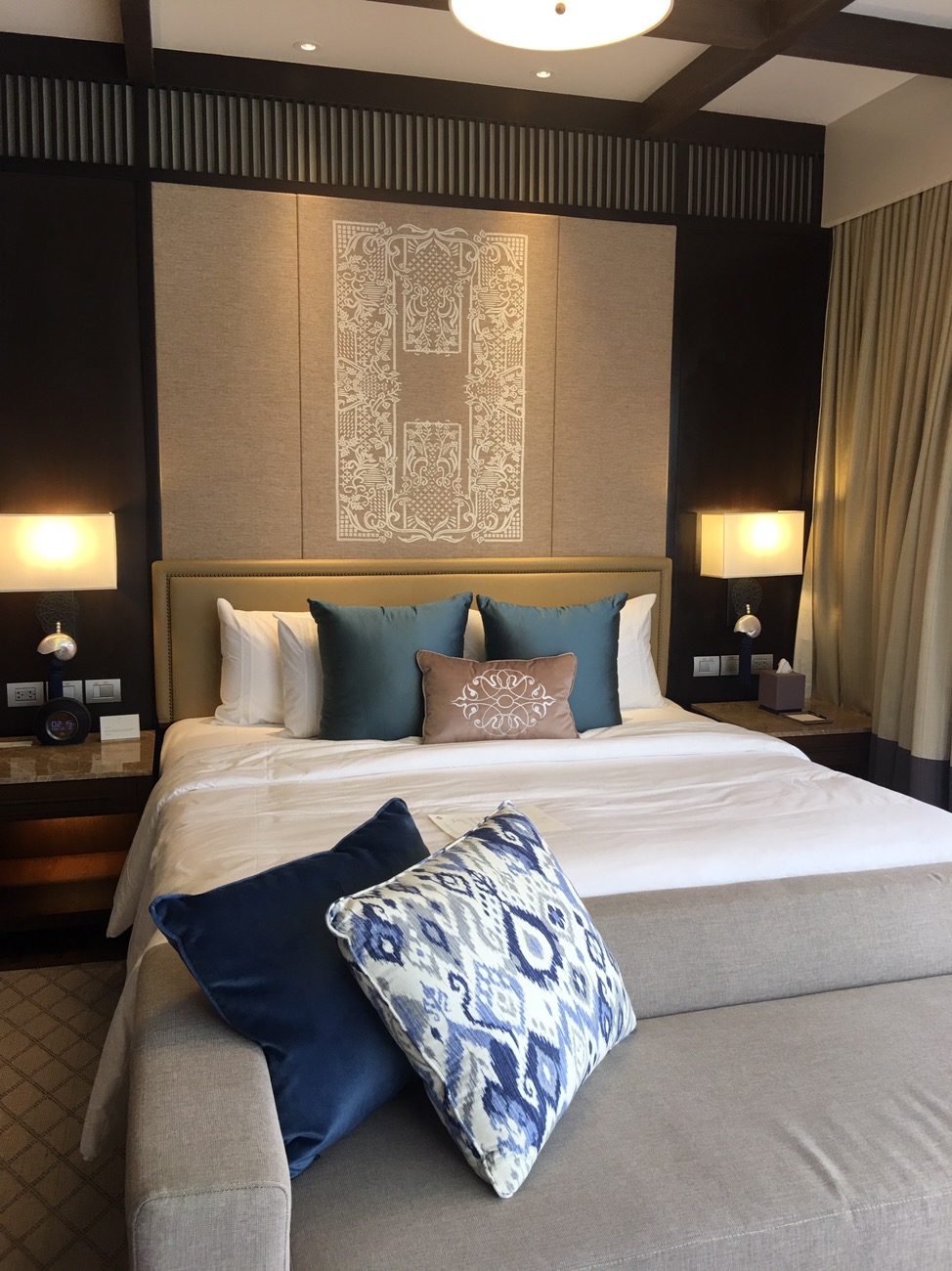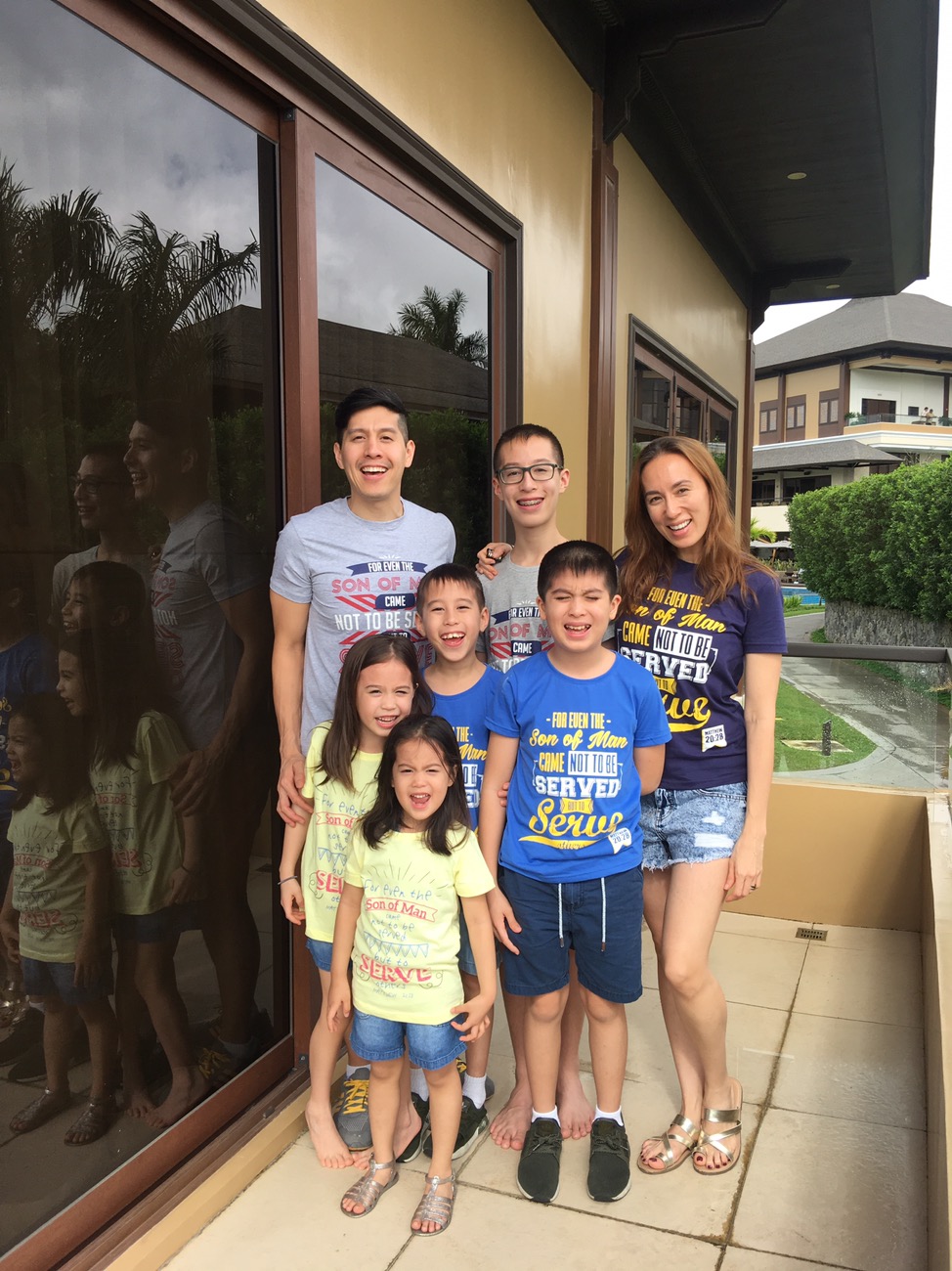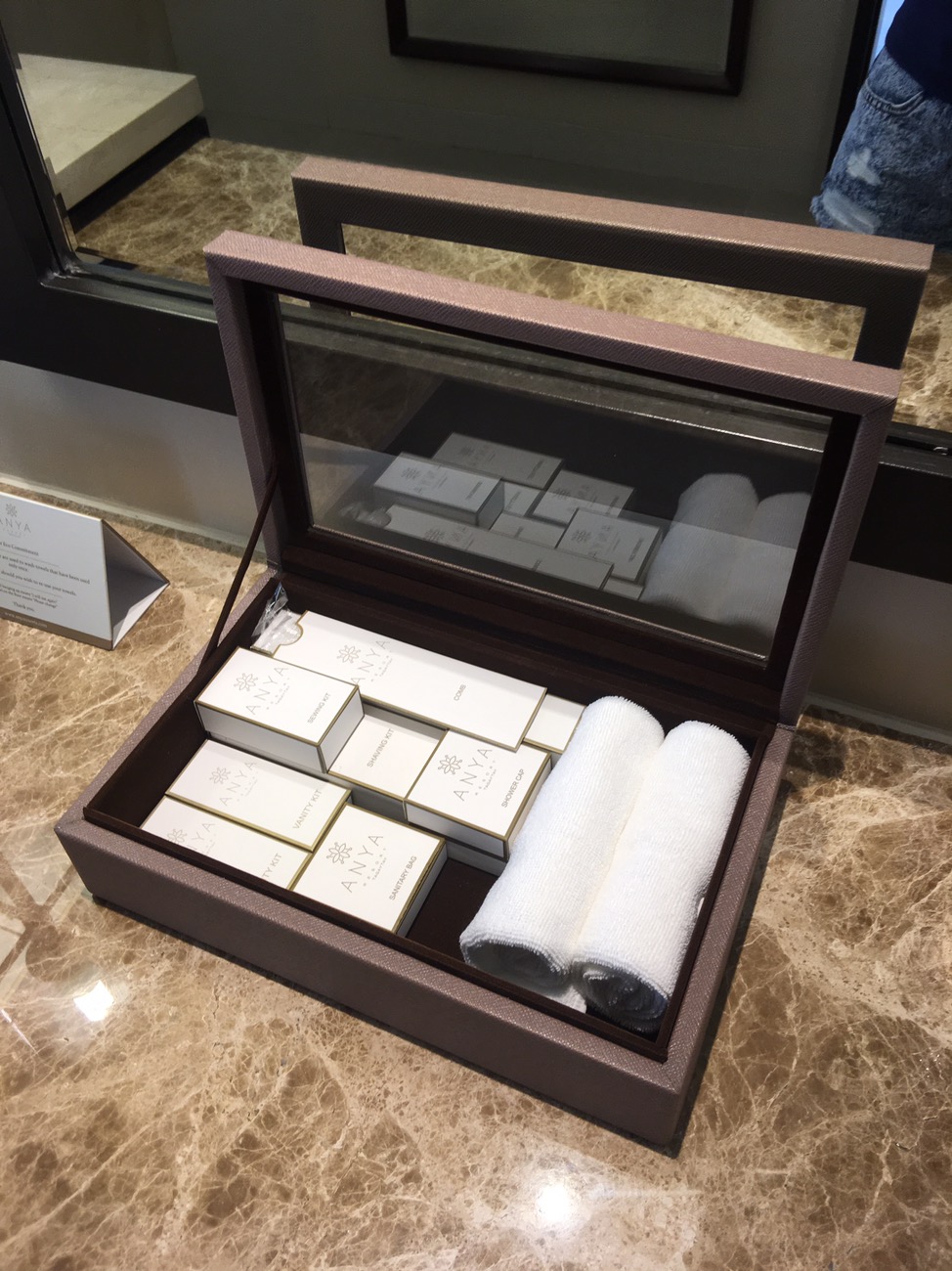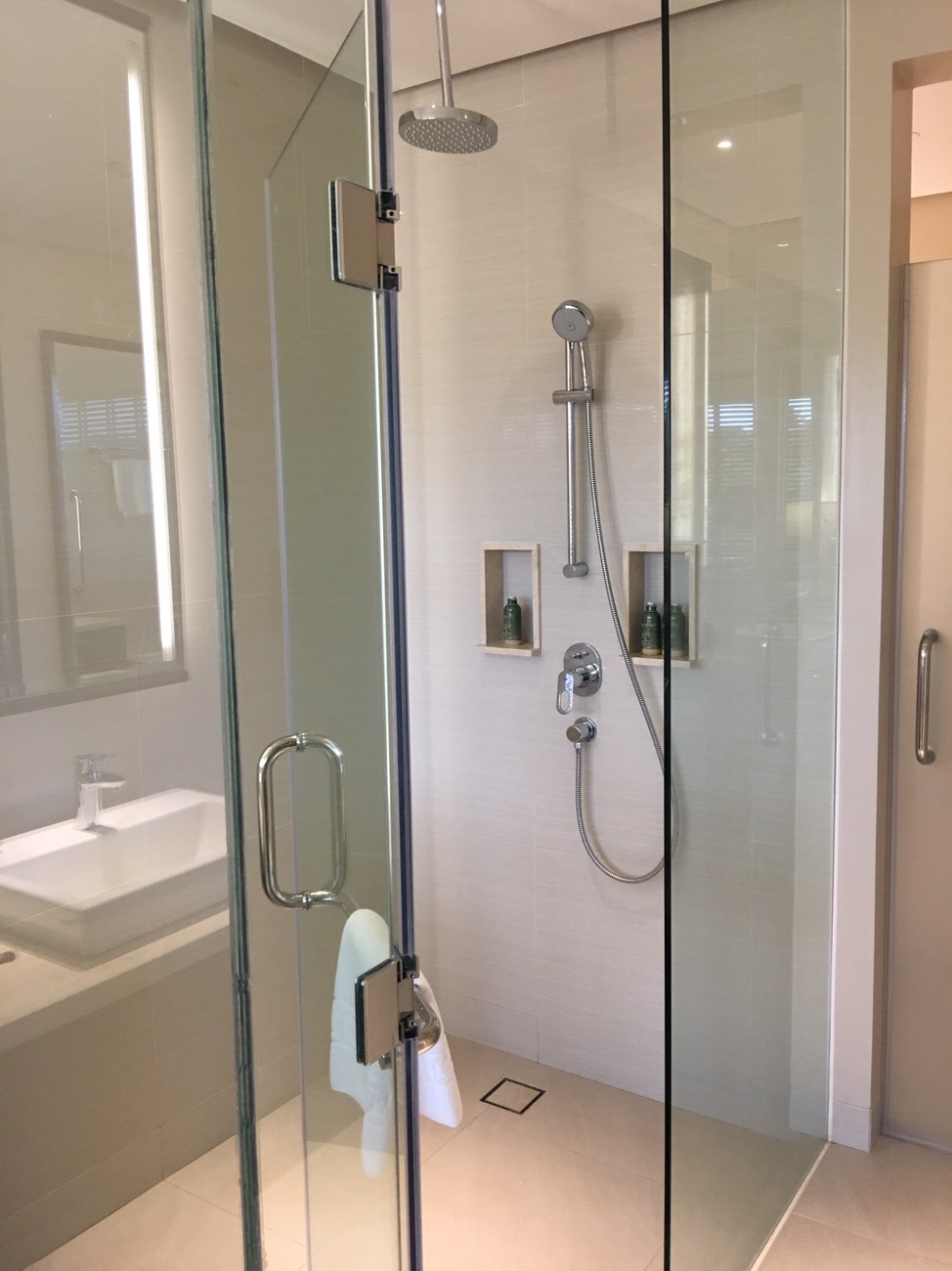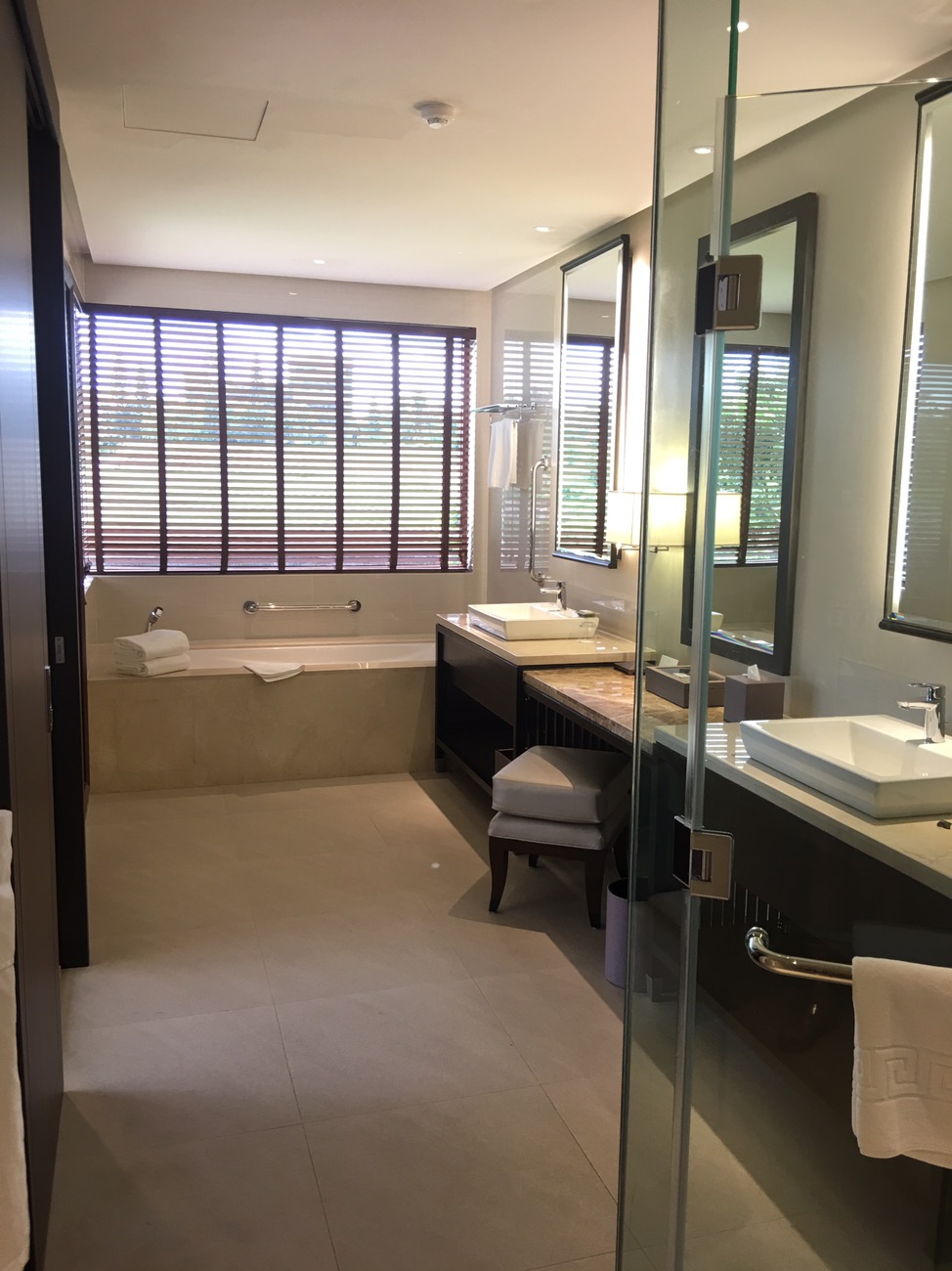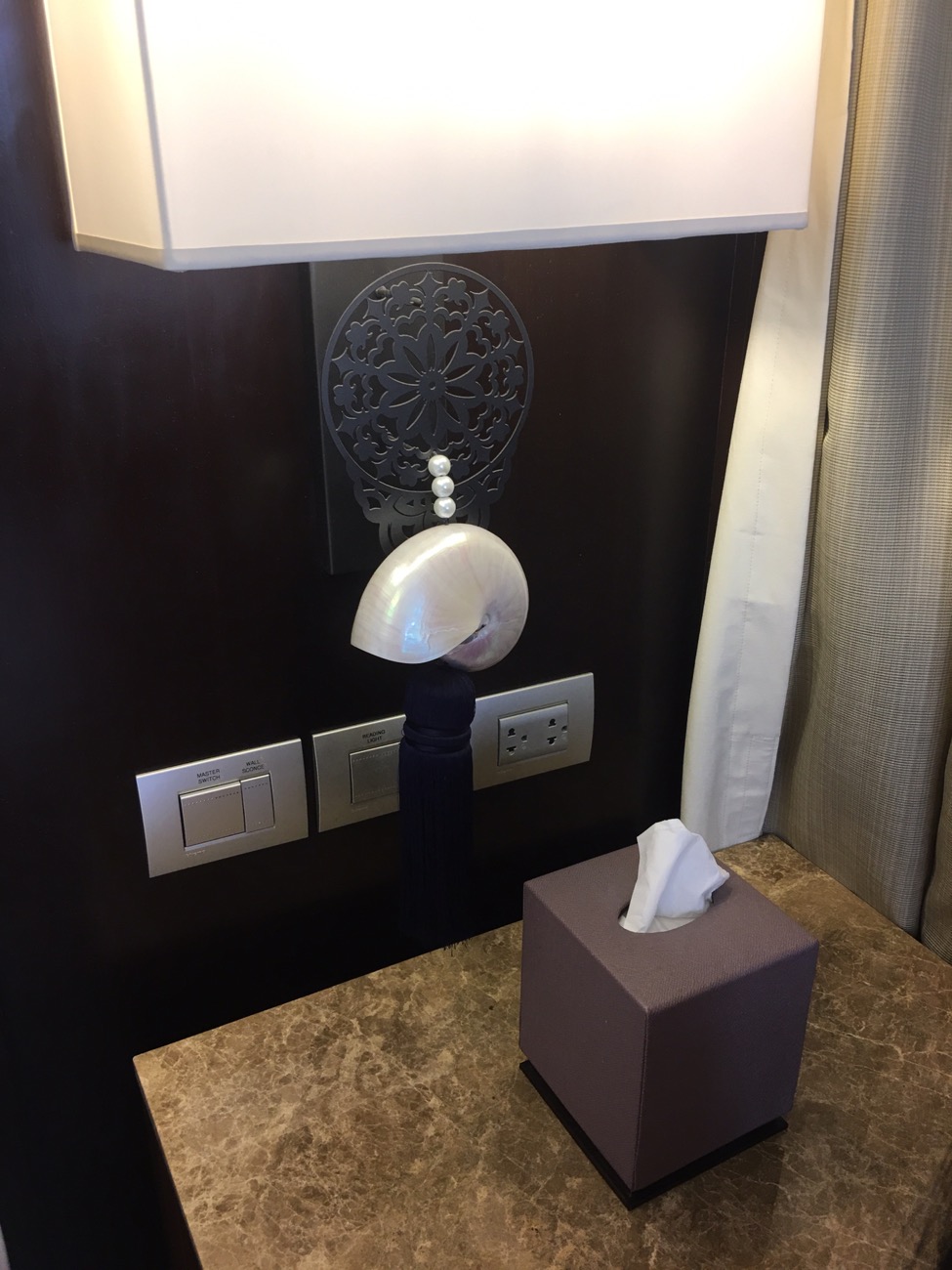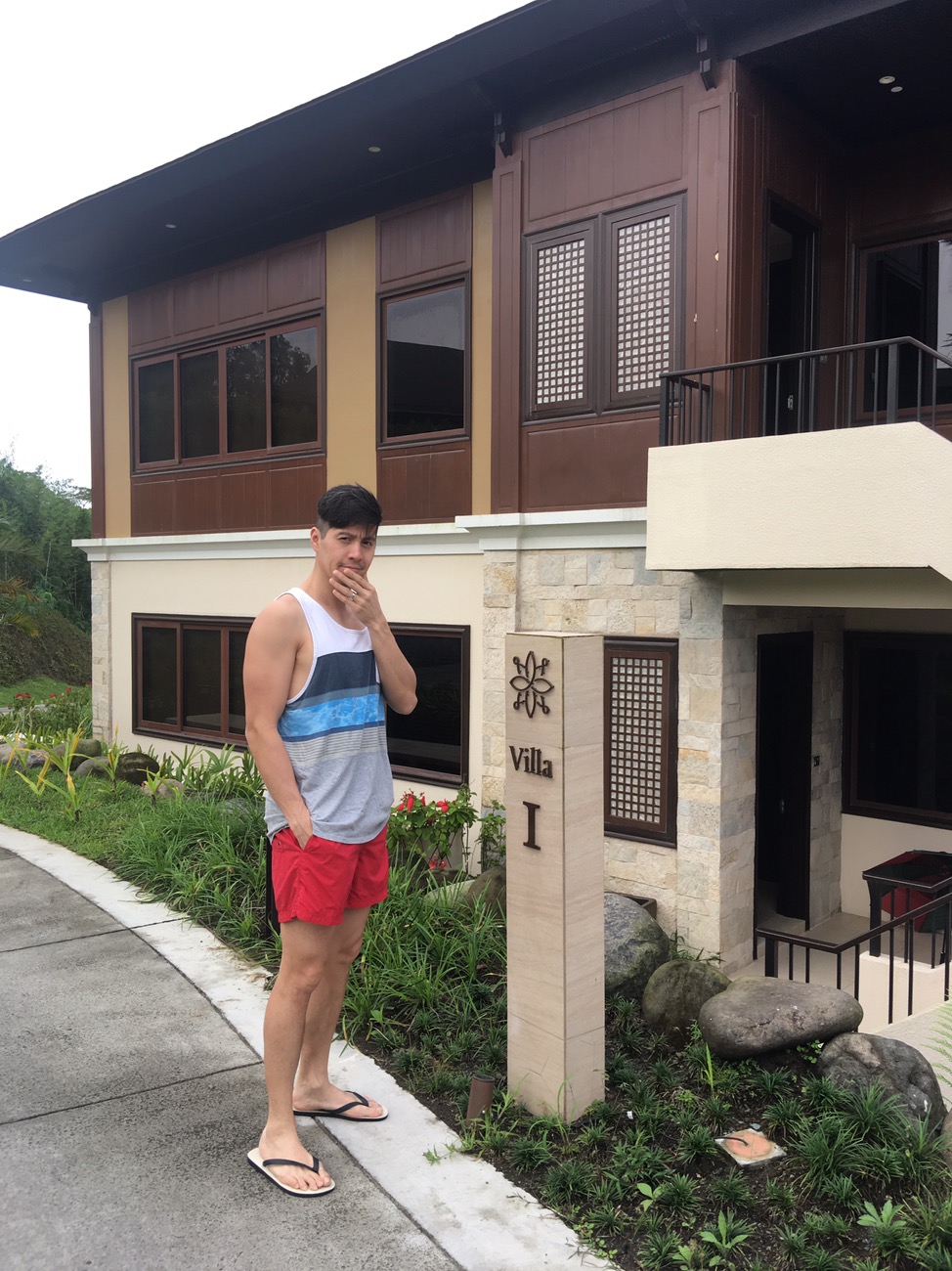 Each Viranda Village Suite has a balcony area as well. Although this place doesn't have a view of the Taal Lake, it is a cozy and classy oasis of a resort, and it's great for families.
Service was quick, and staff were very attentive as well. They proactively asked if we were comfortable and needed anything. Upon arrival, a security guard greeted us with a big smile and said, "Welcome Home!"
The personalized touch is one of the reasons why I often prefer the smaller resorts to big hotel chains. They make you special and prioritized. Plus there's the element of privacy which Edric and I appreciate.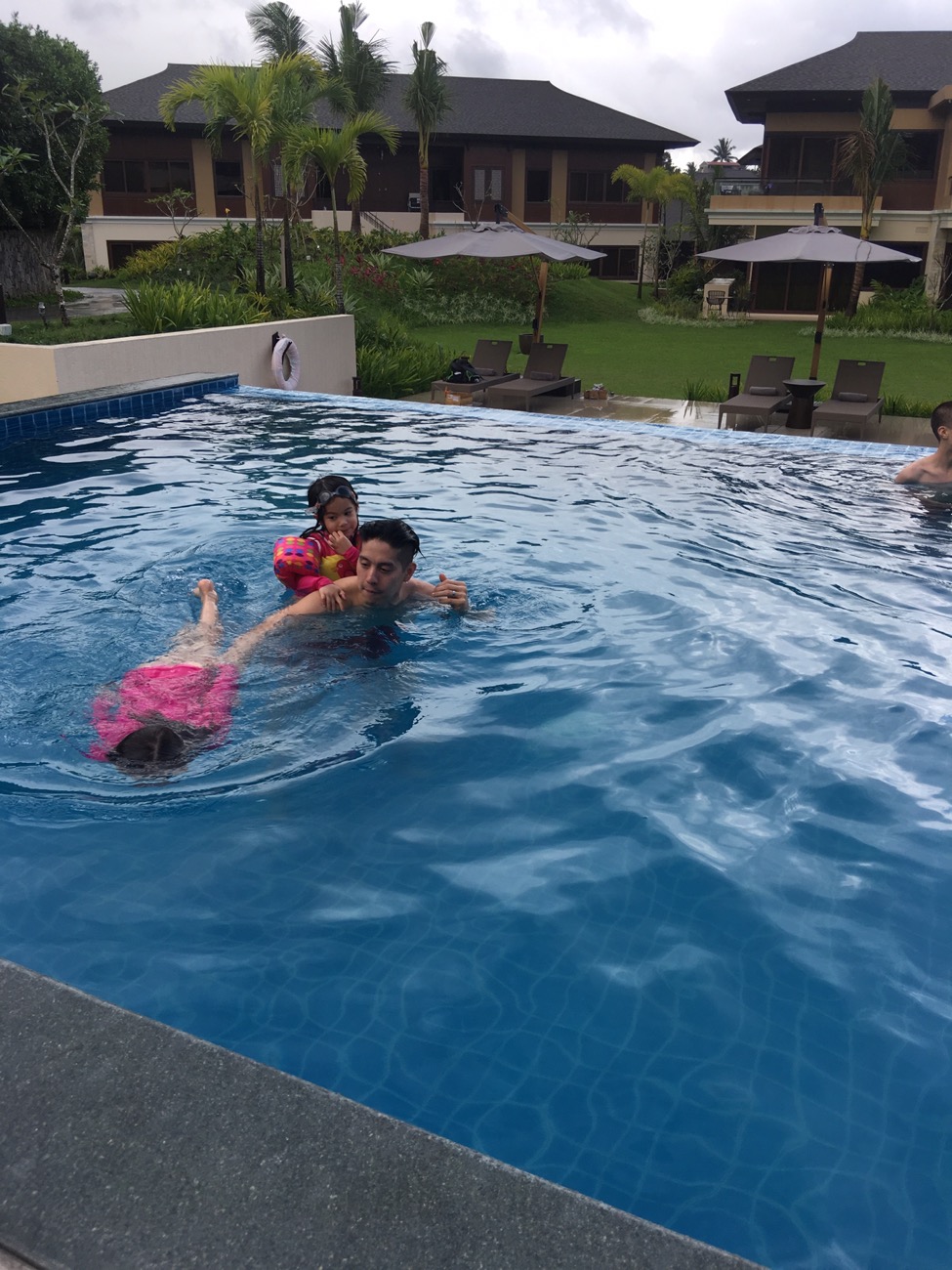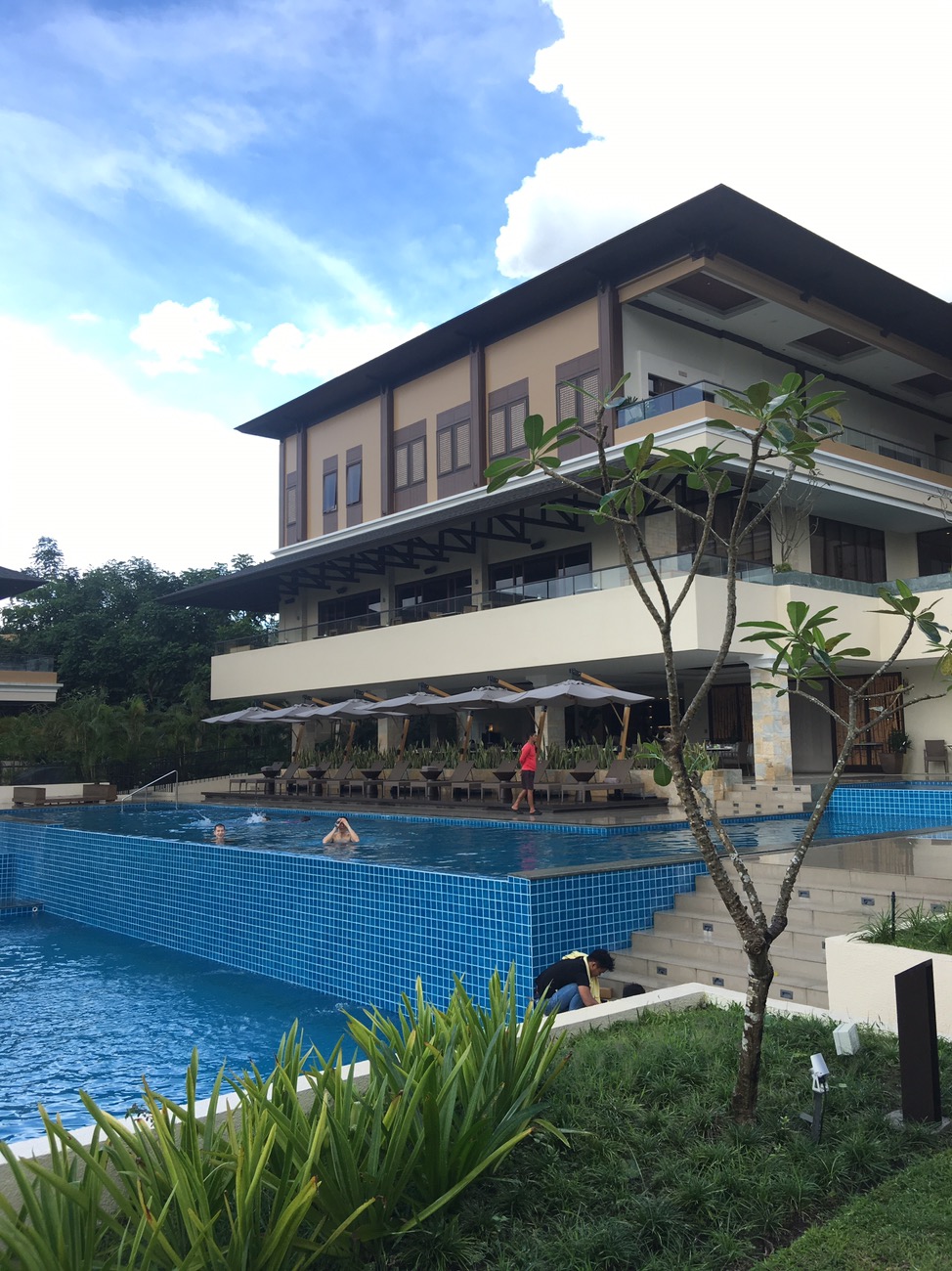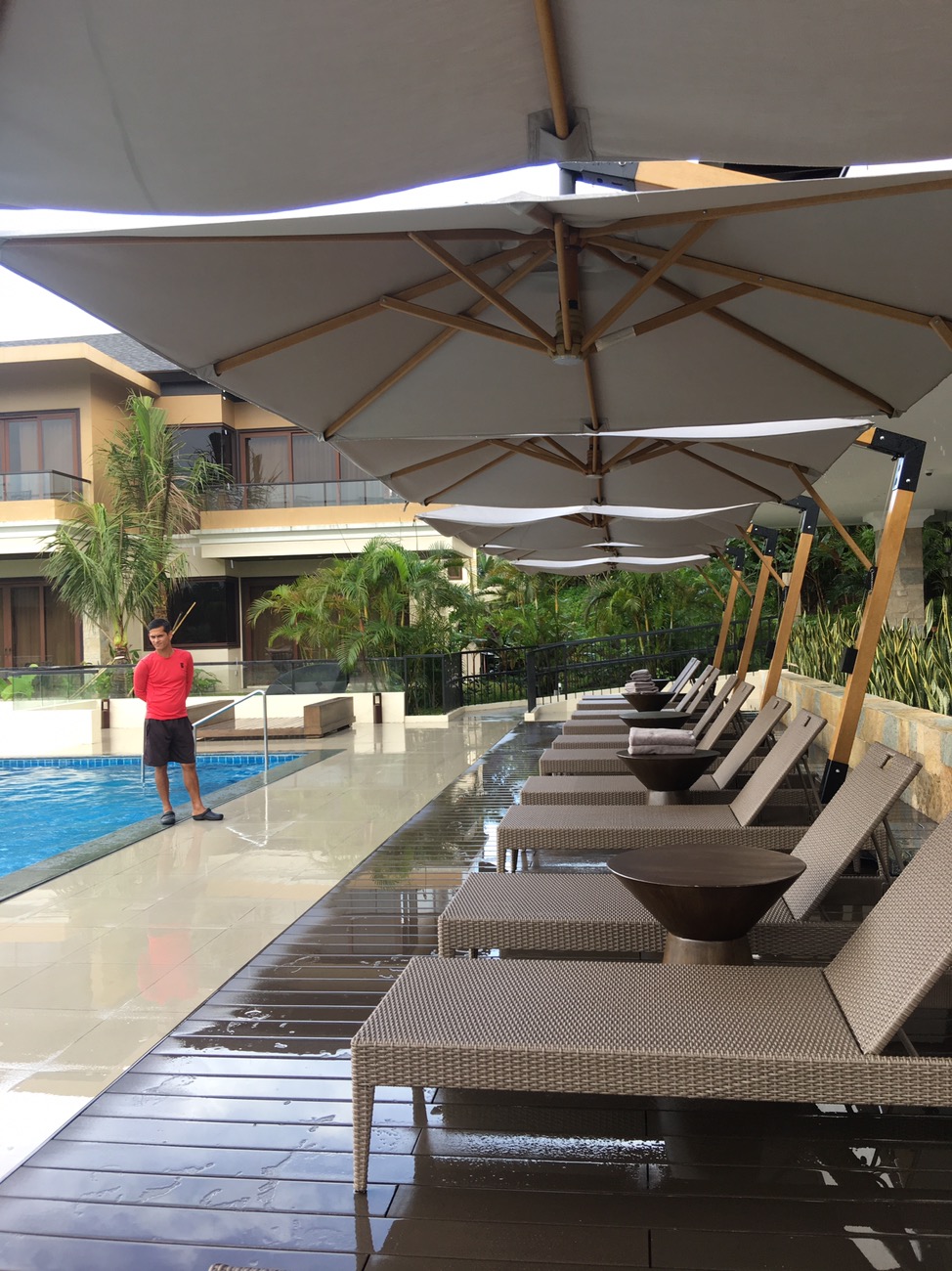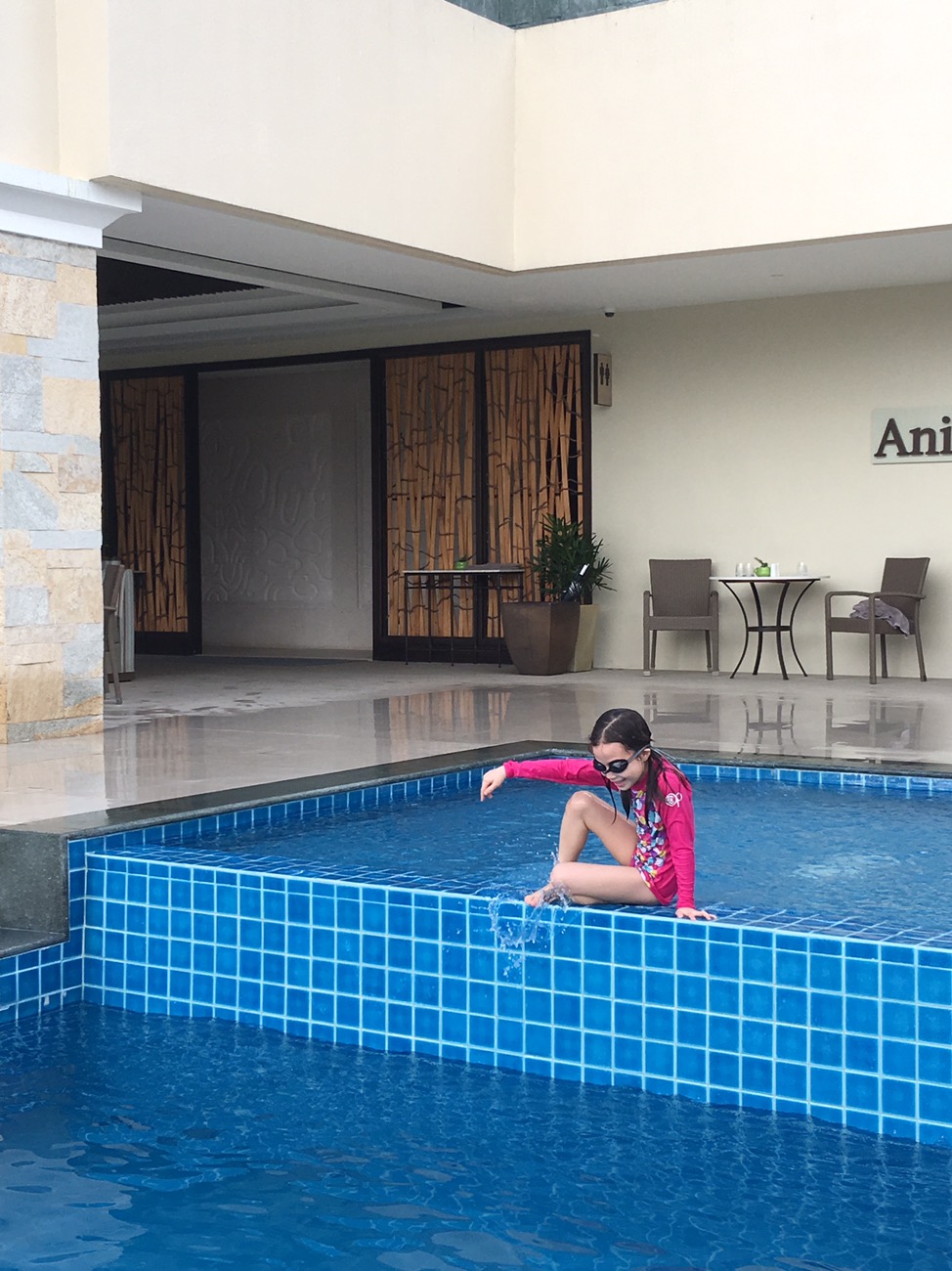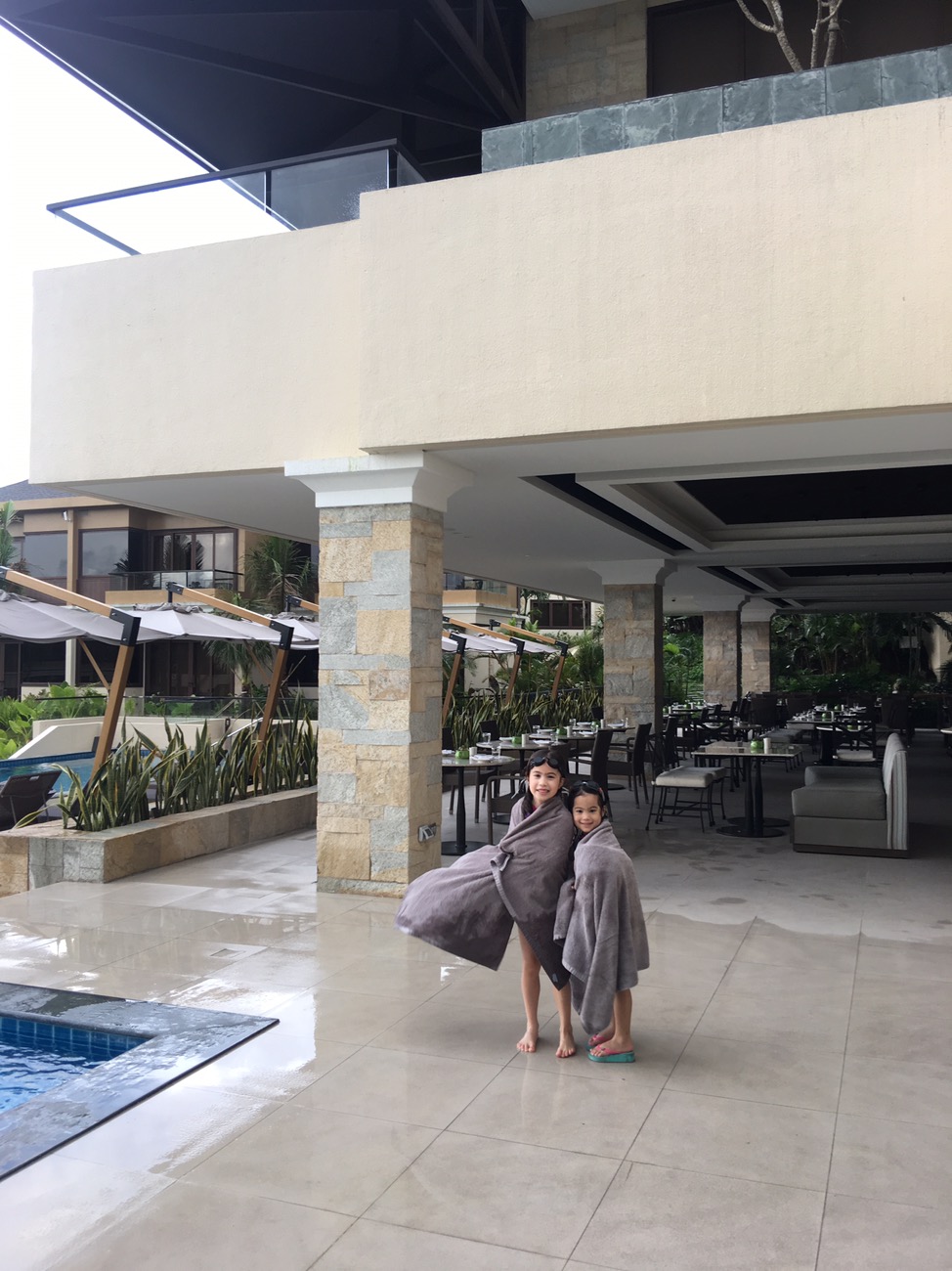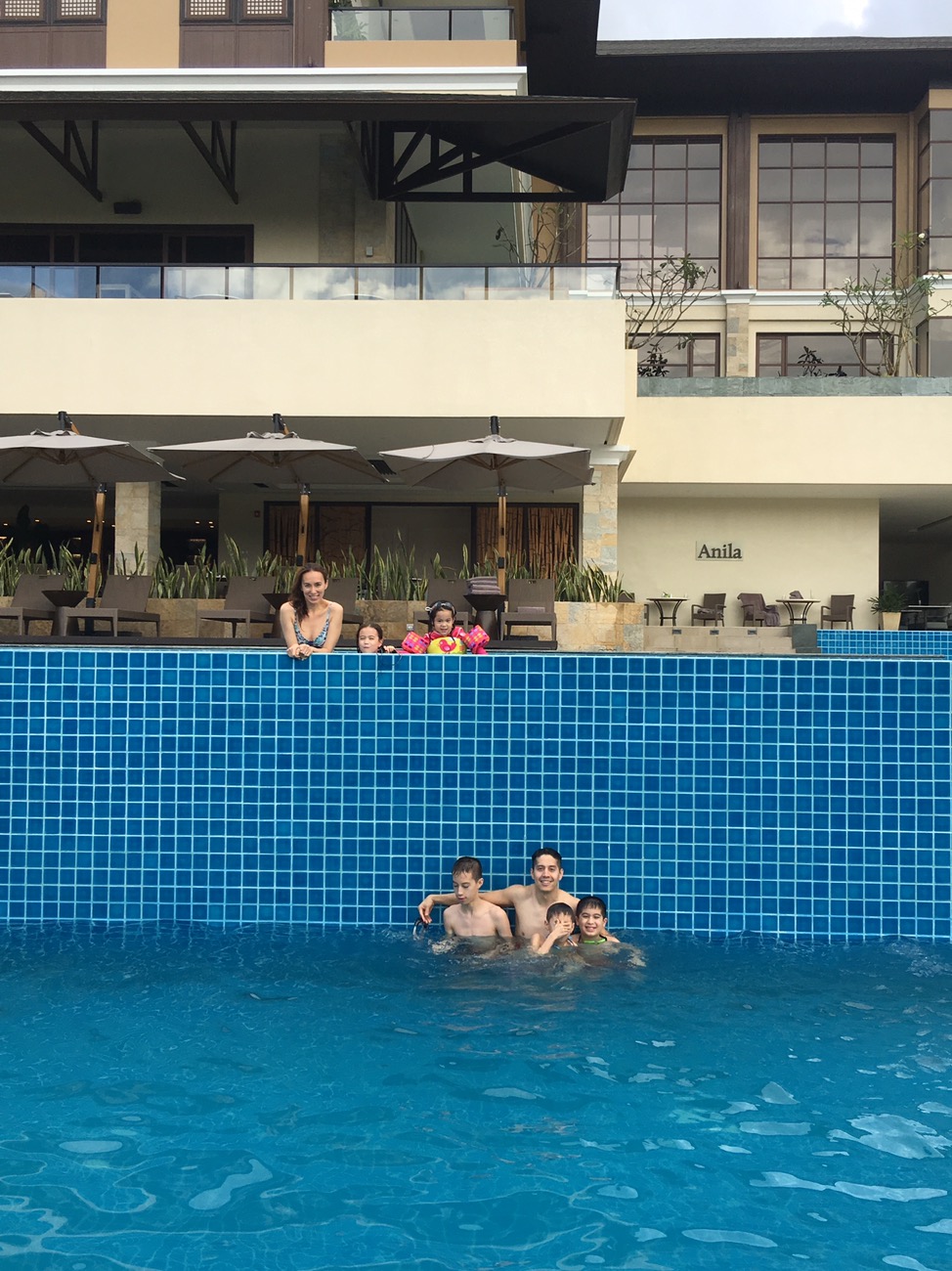 There were several areas to eat meals, but I didn't get the chance to photograph these. The only meal we ate was the breakfast buffet. Yummy!
Of course, Edric and I found time to check out their gym. It's not a big gym, but it's got a great selection of key equipment, like the kinesis one that Edric is using, which uses resistance cables that you can adjust to do a total workout. I used the weights and mat for floor exercises.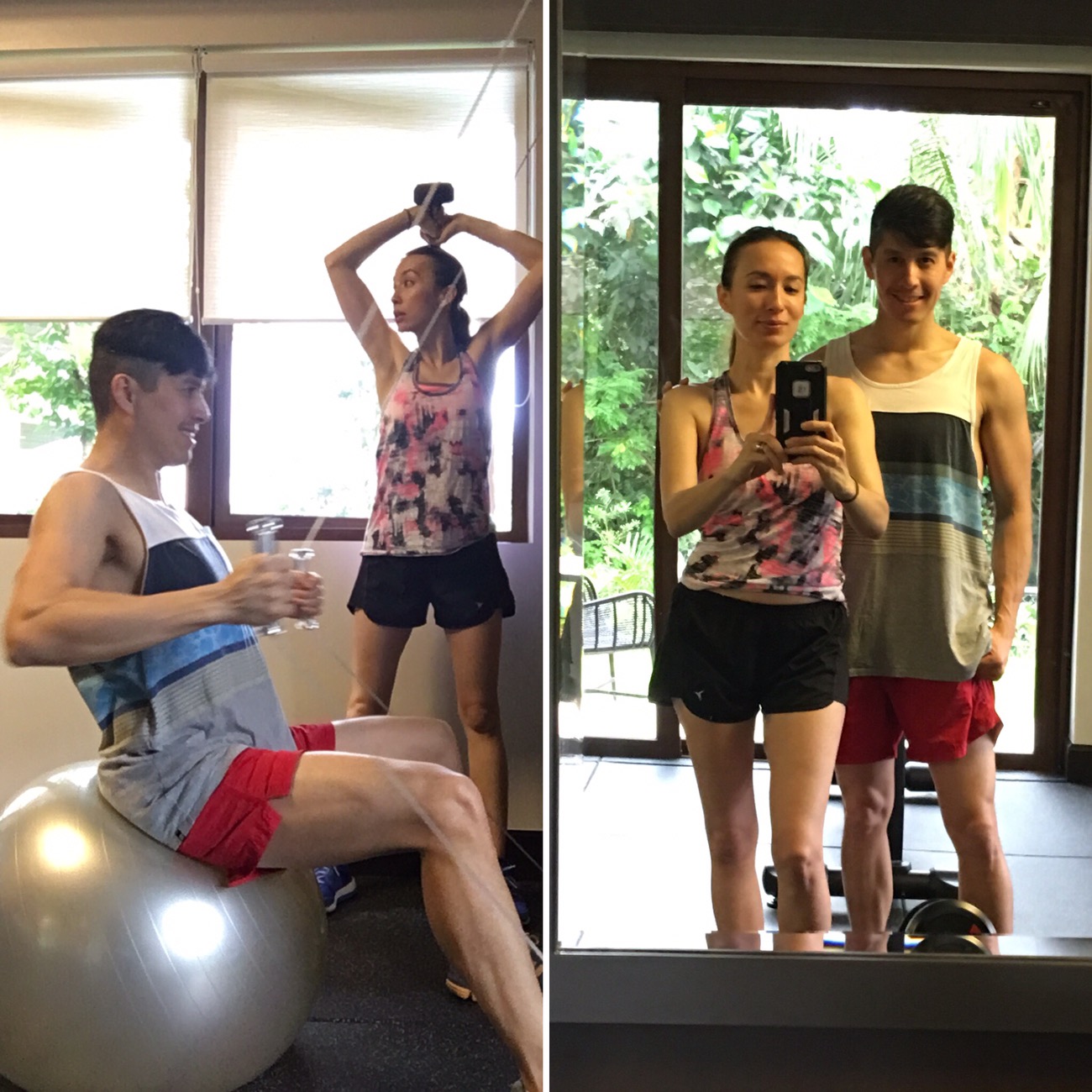 One of my favorite places (as well as the kids') was the library. Floor to ceiling shelves were lined with curated books arranged by color… always a good idea. We enjoyed lounging around. The kids checked out the books, played chess, colored, drew, and Edric busied himself with homework for his education course.
Tastefully lit up at night…
We were sad to say goodbye but we hope to be back!
Here's my rating for the different aspects that matter to our family. I am going to start doing this since we do a fair amount of traveling:
Amenities (Considers kids' interests and safety, well-maintained, encourages family time, has a nice pool, gym) – 4/5
Food (taste, priced well for families) – 4.5/5
Service (attentiveness and responsiveness) – 5/5
Accommodations (comfort, cleanliness, spaciousness, privacy, tastefully decorated) – 4.5/5
Price (family-friendly) – 4.5/5
Overall feel (I can't explain this. It's just that something special that makes you like a place) – 5/5
For more details, check out their site, Anya Resort.