According to Dr. James Levine of the Mayo Clinic, sitting is killing us. Most people who sit in front of desks or who lounge on couches and chairs for the majority of their day are putting their health at risk due to their sedentary lifestyle.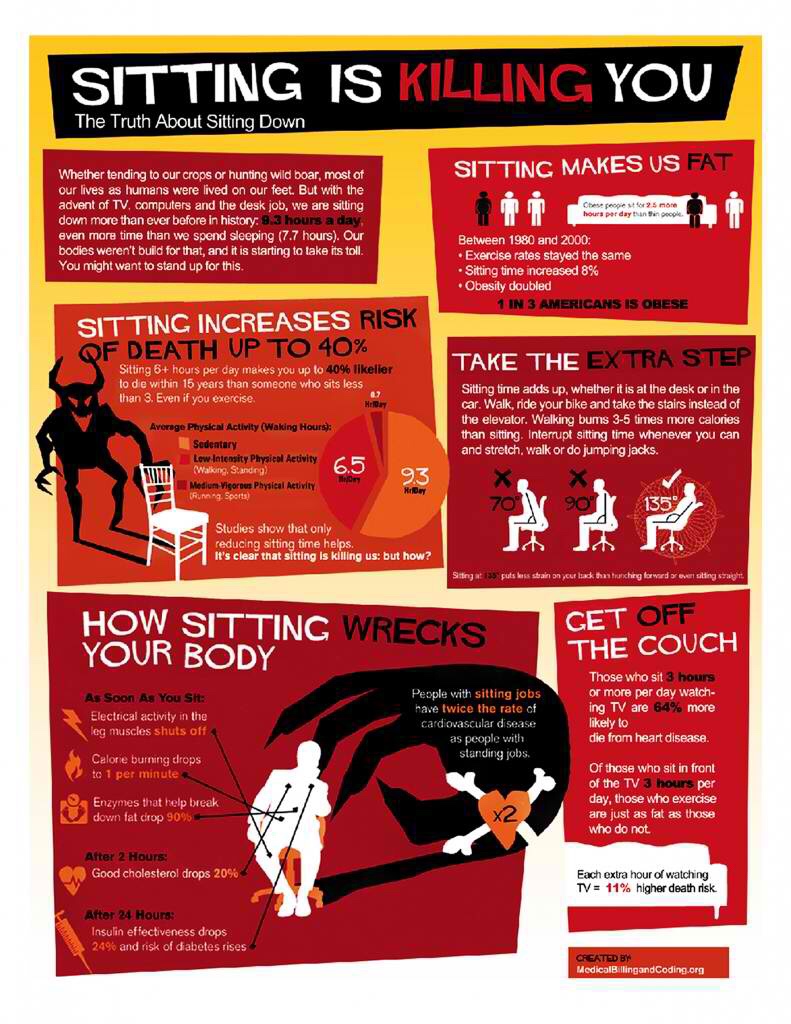 Image Credit: http://roots-ny.com/2014/07/03/sitting-is-killing-you-infographic/
Wait a minute, this includes me!
Any amount of prolonged sitting down time without getting up for breaks is bad for our health. It makes us more susceptible to major health issues like cardiovascular and coronary diseases, obesity, type 2 diabetes, musculoskeletal discomfort, and cancer. Yikes.
But here's the encouragement…Standing while working has been proven to promote 46% more productivity than sitting down! It also boosts energy level and concentration, improves circulation, and keeps us healthy.
I just got this Stance Desk which allows my kids and me to have the option to stand upright while we homeschool or while I write.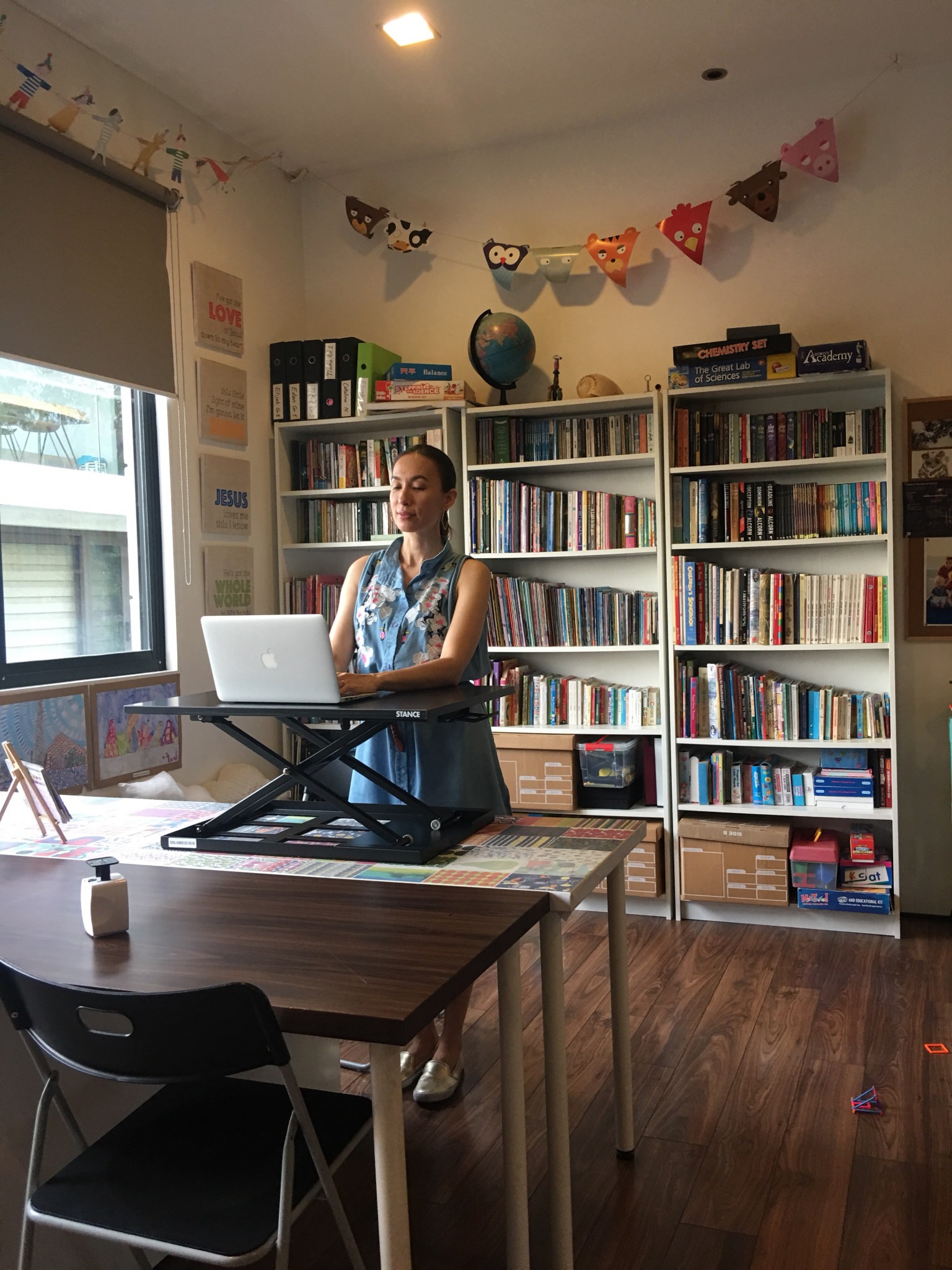 The height of a Stance Desk is easily adjustable using a lever on the side. My kids can elevate it to the level that is comfortable for their elbows. It will also improve their posture. Mine, too!
Edric has been using his Stance Desk for the last two weeks. He hardly sits down to work anymore. If he does, he sits on an exercise ball and not a chair. So far, he's been very productive with his work, and he is satisfied with it.
Stance is the Philippines' First Standing Desk. It's fully adjustable, sturdy, and portable. It's not light because it is made to accommodate weight and feel very stable, so you will need some muscle to position this on your existing table.
For more info, check out their FB page: stancephilippines
Do follow: Standing Desk Philippines