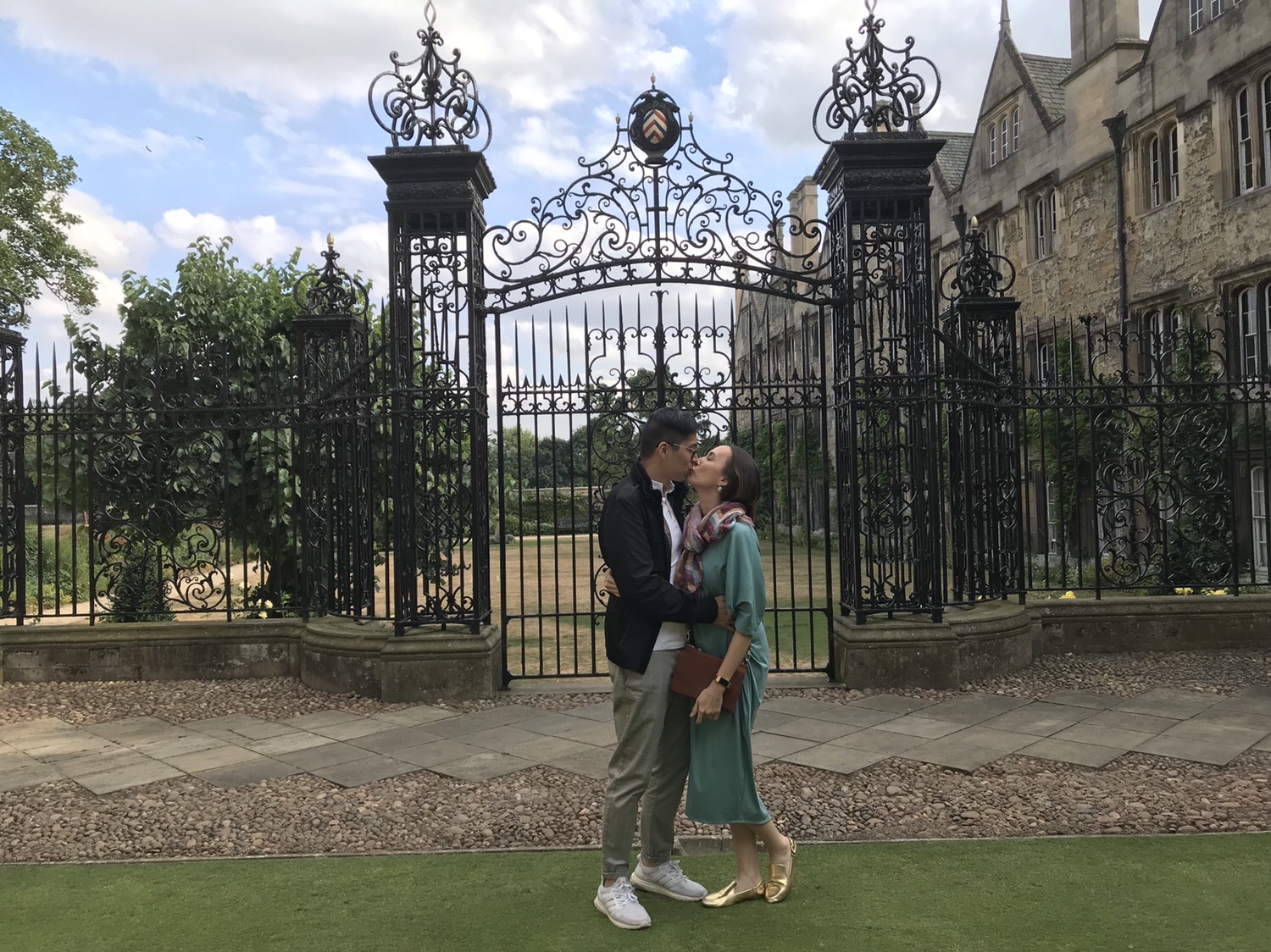 Edric and I reached our 17th year anniversary yesterday. It's not an ultra significant milestone compared to forty years for older couples, but I like to celebrate every year that Edric and I are together by reflecting on the goodness and faithfulness of the Lord. Yesterday, I was particularly overwhelmed by the surprise Edric put together for me.
I woke up jet-lagged from our trip in our bedroom — 11 hours from London, and then 1.5 hours from Hong Kong, plus a 4 hour layover. The sleeping bodies of our kids were spread out around the floor and sofa (we let them spend the night in our room on Fridays and Saturdays). It was a joyous sight to see our family complete again. That was my first thought in the morning.
However, I forgot that the 22nd was our actual anniversary. Having celebrated during the week with a trip to Iceland and Sweden, my assumption was that this had been our gift to one another. I didn't expect anything more, so the 22nd felt like any other day, except that I wasn't in the right time zone.
We ushered the kids out of our bedroom to get them ready for Sunday Service, and I headed towards the shower, hoping this would jump start my day. Edric nonchalantly followed after I was done, and I walked groggily past him to our closet.
As I entered, I noticed that his laptop was propped up on my dresser. (He rarely leaves it lying anywhere apart from his desk or bedside.) My initial thought was he probably left it there the night before in his exhaustion. Yet, as I inched closer to it, the screen revealed a letter written by him. Two presents were beside it. Then I gasped. "Oh my goodness! I forgot our anniversary!"
As I read through his letter, I started to cry. How could he have remembered to be so thoughtful? And how could I have completely forgotten that it was our anniversary?! Isn't it usually the other way around? Women remember and men forget?
This is what he wrote…
My Dearest Joy,
What a way to celebrate our anniversary! Never have these verses rang truer than now —"taste and see that the Lord is good". Sure, experiencing marriage and each of our children and the countless milestones we have shared together have all been tremendous blessings. But this year, 2018, has been a whole other level…(I edited this part out because it's too personal)
(He continues…)
I also managed to pull some other surprises together to show you that I still am the intentional hopeless romantic who is madly in love with you. And no, my love does not wane through the years and become more pragmatic, but instead it grows in it's depth and ability to remain creative but also resilient, taking the challenges and hurt that life brings me (and you), but coming out of all that choosing to still love you, and by God's grace, even more so. I love the insight we learned from Oxford that said there is power in the statement "I see you", as it acknowledges the whole person and not just a part of them. Well, I see you baby, and I love you. So what is the surprise?
Because you have been such a simple girl through all these years, not high maintenance, not extravagant (not even close!), I wanted to bless you with some items that signify my desire to continue to lavish you with love, but to also bless you with "luxuries". Don't worry, I did not overspend nor do I have any intention of doing so. But when I hear you say statements like "I really want this, but I don't think I should buy it because it's too expensive", my heart melts and desires to bless you where it is —in my view— prudent to do so. So I did. I hope you enjoy these simple gifts.
I look forward to celebrating every anniversary with as much lavish love as I can possibly muster, but not only the years, but every day that we can, while together on this earth, and then, the most exciting part, through eternity with Jesus, as HIS bride together.
I love you with all my heart, Edric
Well, I barely made it through reading his letter, leaving the presents unopened for the moment to run into the bathroom and sob in front of him. "I am so sorry," I fumbled with my words. "I forgot…"
He just smiled in triumph, my honest tears the desired effect he hoped for, and he pulled my face to his to kiss me. It didn't matter to him that I hadn't given any thought to our anniversary day. He delighted in the success of his surprise, that it made me feel special and loved.
This wrecked me even more because I felt like a horrible wife, thoughtless and selfish for not making him top of mind. And his response, one that didn't take my absence of an offering against me, highlighted his tender love all the more.
When I peeked into the gift bag he placed on my dresser, it was the perfume I sprayed on myself while we were making our way through the airport. (After a long day of traveling, I sometimes stop at the Duty Free to use the perfumes on display. I don't buy them because I would rather buy cheaper cologne. I am such a cheap-o!) Edric must have noticed that I often gravitate towards Dior's Blooming Bouquet fragrance. Once or twice I mentioned to him that I liked the scent. I suppose he took a mental note of this because that's the exact one he purchased for me. He also got me a gold necklace, something elegant. The truth is, it wasn't the gifts that really mattered, it was his orchestration of the morning's surprise, the effort.
Today, I went out and bought him a massage bed, partially out of guilt, but more so because I know he's been wanting one. It's not quite as significant a gift as the one he gave me because mine is more of an after thought. Yet knowing him, he will be pleased nonetheless and thank me for it.
Edric's sweet gestures often humble me because he is a busy person with a lot on his plate. Still, he goes out of his way to communicate that I am important to him. I really don't deserve his love, forgiveness, understanding, or kindness. What he does for me is a reminder that I don't deserve God's love, forgiveness, understanding, or kindness either, and much more so.
From Edric's own example, and lessons I have learned through the years from God's Word, mentors, and what has worked for my own relationship with Edric, I have compiled a list of how you and I can make our marriages enjoyable and not just endurable. Yes, love ought to be a choice and unconditional, but let's face it…We can all improve on being more pleasing and endearing to make the journey as husband and wife worthwhile, to keep the romance alive. I am keeping this list simple by focusing on the five body parts — Eyes, Ears, Nose, Mouth, and Hands.
1. Eyes.
Do I give my spouse my full attention when we are together?
Do I notice the things that are important to him?
Do I look upon him with admiration?
Do I refrain from rolling my eyeballs in irritation?
Do I try my best to stay attractive for my spouse?
Do I guard my eyes — what I watch, surf on the net, and read — so that my heart remains pure and devoted to my spouse and Christ?
2. Ears.
Do I listen to my spouse when he opens up to me?
Do I receive his correction with humility?
Do I take note of what he asks me to do and remember to do it as soon as possible?
Do I listen to the Lord when He convicts me to change as a wife?
3. Nose.
Do I smell "delicious" when I am around my spouse? 😉 (I had to think of something for nose!)
Does my husband get to come home to a fresh and clean smelling home, a place where he can relax and feel at ease?
Does anyone have any more ideas for nose?!
4. Mouth.
Do I mind my tone when I speak to my spouse?
Do I build him up with words of encouragement and appreciation?
Do I avoid nagging, criticizing, judging, and complaining?
Do I pray to the Lord for my spouse, my marriage?
Do I kiss my husband often and reciprocate his kisses?
Do I smile at him, communicating that I am happy to see him?
5. Hands.
Do I serve my spouse with a positive attitude?
Do I find ways to develop my God-given skills and talents so I don't plateau as a person?
Do I pursue interests and hobbies that allow me to grow closer to my spouse?
Do I hold his hand and embrace him, and touch him where he likes to be touched?
Do I go out of my way to make him feel special?
Do I come along side my spouse in ministry, so we can serve the Lord together?
If we can answer yes to the questions above, keep adding to it, or at least commit to improve in these areas, I don't doubt that we will enjoy celebrating each year of marriage.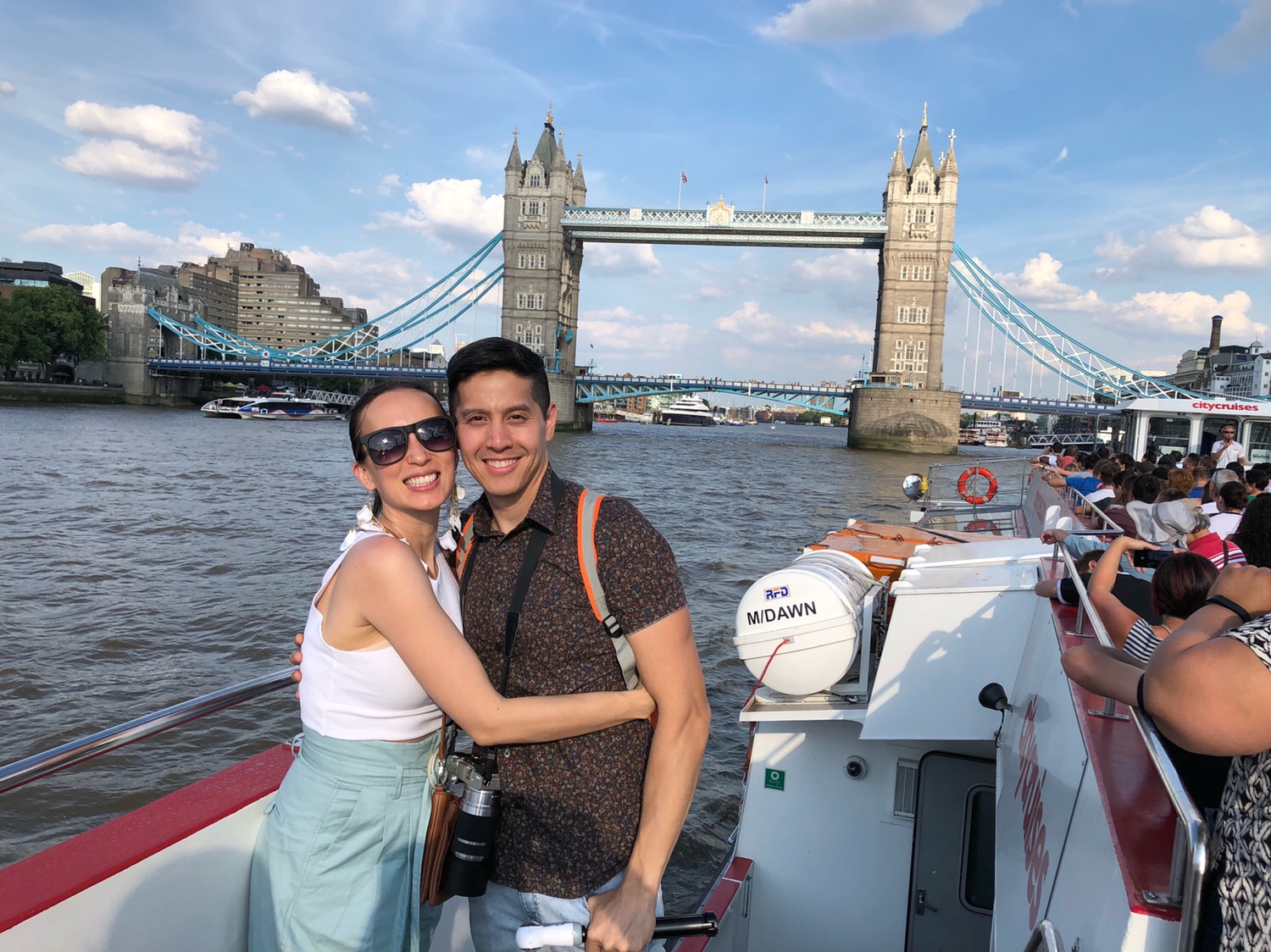 Romance can exist way beyond 17 years of marriage, but it will take effort and intentionality. As Craig Groeschel very well articulated it, "You reap what you sow, even in marriage." If we want a good marriage, we need to sow the seeds of a good marriage, cultivate and care for it faithfully. That all takes work…hard work!
Some of us may be thinking, "But I do put in a whole lot of effort already, but my spouse don't seem to be as committed as I am."
Don't lose heart. Lee and Leslie Strobel, authors of the book, Surviving a Spiritual Mismatch in Marriage, believe that it takes just one spouse to make a difference in a marriage. This was their story. Today, they are happily married and being used effectively by the Lord all around the world.
I would also like to quote one of the women leaders in our church who is married to a pastor, a man who used to be so wayward, immoral, and awful, that there relationship seemed doomed to fail. When she came to know Christ, she shares that she, "Killed her husband with kindness." Through her actions and her manner, her husband gave his life to Christ. At present, he is one of the most effective pastors at reaching out to the drug addicted, the convicts, and the adulterous. Together, this transformed husband and wife are also many years happily married.
We can't control how committed our spouses are or will be, but we can be faithful to do what is right and good as unto the Lord. Stories such as these are a reminder that He is a rewarder of those who seek Him.
"And without faith it is impossible to please him, for whoever would draw near to God must believe that he exists and that he rewards those who seek him."
‭‭Hebrews‬ ‭11:6‬ ‭