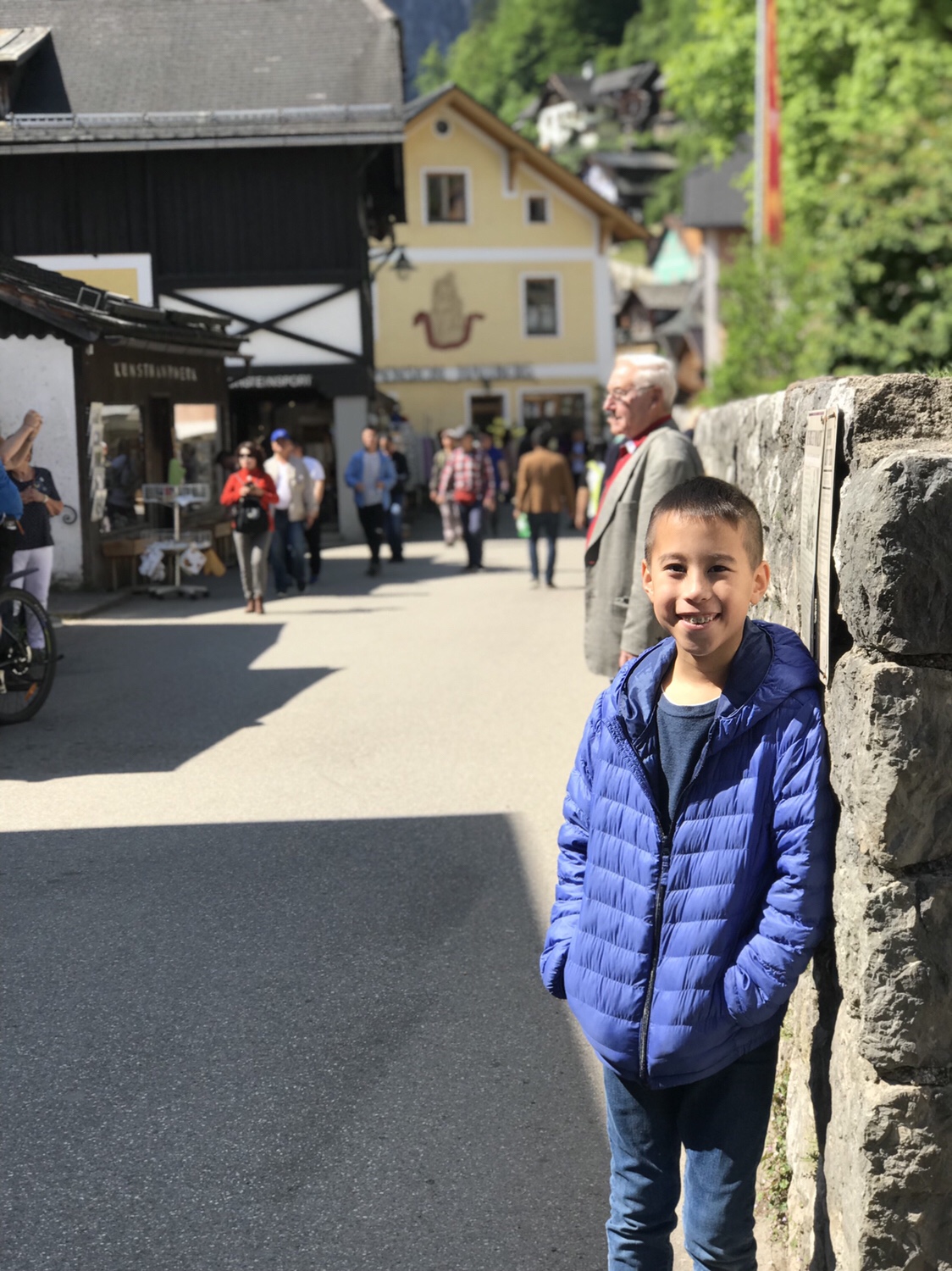 I received a random message from one of Titus' Sunday School teachers a few weeks ago about an amount of money that Titus gave him. At first, the message seemed unreal as it detailed how my ten year old, Titus, had insisted that he take the money. It seemed unusual for Titus to do this, although I knew he was a thoughtful and sweet child.
As I read through the paragraphs sent on Facebook Messenger, I discovered that Titus' small offering of twenty pesos made such an impact in his Sunday school teacher's life that day, it compelled his teacher to write me a thank you note.
The story went like this…
After Sunday School class, facilitated by said teacher, Titus went up to him and handed him a twenty pesos bill. The teacher didn't want to receive it, although he thought the gesture to be kind. He suggested that Titus keep it to save it or tithe it instead. But Titus kept trying to convince the teacher that the money was for him. A few moments later, their conversation was interrupted because the teacher had to attend to some parents.
Fast forward to the time when Titus' teacher was headed home, taking public transportation. When he had to pay the driver, he realized he had left his wallet and didn't have any cash on him. However, he reached into his jacket pocket, and felt a bill inside it. He pulled it out and it was 20 pesos, the amount he needed to settle for his jeepney ride. Dumbfounded, he tried to think of where this money came from as he hadn't put it in his pocket. Then he remembered Titus, and thought that Titus slipped the money into his jacket without him realizing it. So he wanted to thank Titus and let me know how blessed he was by the act of kindness.
As I read his message, I honestly thought to myself, This doesn't sound like a real story! I have to verify it's accuracy. Could Titus have really done this?!
So I spoke to Titus the next day and asked him what happened during his Sunday School class. I brought up the twenty peso bill and allowed him to narrate the story from his perspective. Titus explained that he attempted to give his teacher a twenty peso bill to thank him for working so hard and for serving the kids. However, his teacher told him to keep the money go save it or tithe it. He didn't need to tithe it because he has just tithed that morning. And he didn't want to keep it because he felt like his teacher should have it.
When Titus' teacher stood up to meet with parents, Titus noticed that he left his jacket on the chair. Titus decided to slip the twenty peso bill into the pocket of the jacket, and had no idea what transpired afterwards.
So it was true! But the amazing part to me was how God used this small act of generosity to bless Titus' teacher in a big way. When I shared with Titus what an impact his gesture made, he beamed. I also broadcasted what he did to his siblings so they could learn from his example.
Edric and I were convicted by it as well. It wasn't the amount that Titus gave that made such a big difference. Instead, it was his willingness to use whatever money he had to bless someone, to think of someone else above himself.
Twenty pesos may not seem big in our hands, but God can take that bill and make it priceless for someone. Let's never assume that we have nothing to give. Anything we give willingly to help others, to be used for the Lord's work, can be multiplied by Him to become infinitely more.
I am reminded of the five loaves and two fish event in the Bible. (Matthew 14:13-21) Jesus turned this measly spread into a feast for five thousand people, with leftovers to spare! When it comes to money, let's remember:
1. God owns everything.
2. We are His stewards.
3. His economics aren't earth-bound.
4. Let us be faithful in our use of His money and in our giving, and we get the privilege of experiencing His faithfulness to others and to us.
Titus gave monetarily, and his Sunday School teacher sacrificed time and energy to serve the Lord by serving children. Both were givers who thought less of themselves and more of others, and both were blessed by God in a personal way because of their generosity.
"Each one must do just as he has purposed in his heart, not grudgingly or under compulsion, for God loves a cheerful giver. And God is able to make all grace abound to you, so that always having all sufficiency in everything, you may have an abundance for every good deed."‭‭(2 Corinthians‬ ‭9:7-8‬)