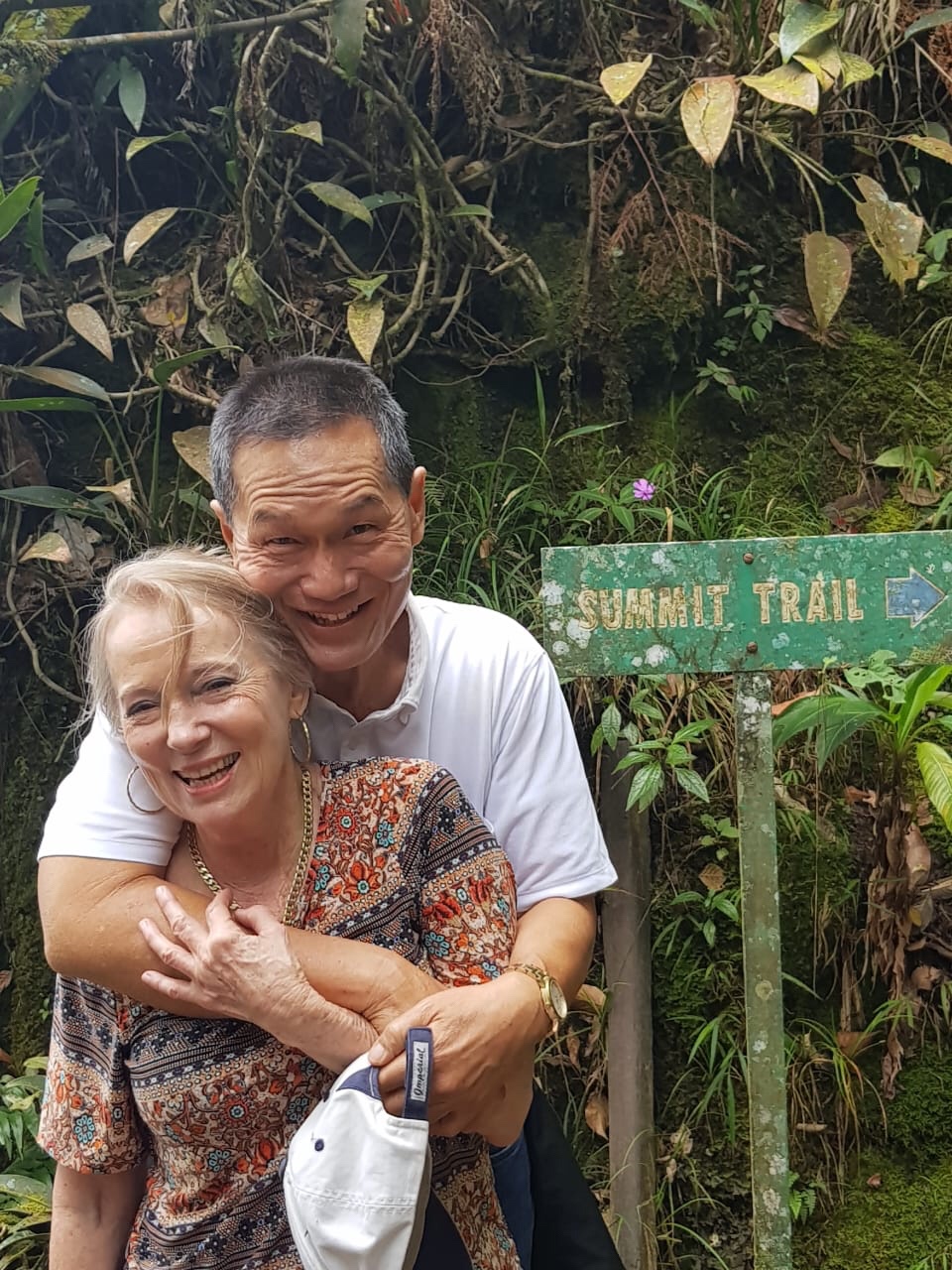 Happy Anniversary mom and dad! Your marriage is a testament to the faithfulness of God. It also gives me hope that marriage can be enjoyed through all the years and all its seasons. What your 45 years of marriage have taught me:
1. Seek after God as individuals, and find your joy and peace in him, and you will not exhaust one another with neediness.
2. Lower expectation, raise appreciation. There's always something to appreciate in your spouse, something positive to say and highlight. The more you appreciate, the less you will focus on the negative and wallow in disappointment.
3. Divorce will NEVER be an option. Don't ever use it as a threat, either.
4. Conflict is inevitable. Conflict will help you to grow. When conflict is resolved properly, it will make your marriage stronger.
5. Listen to your spouse with humility, especially to his or her correction. He or she knows you best. God often speaks through your spouse to point out areas of weakness and blind spots.
6. Do things as a team with a shared purpose. For example, serve the Lord as a team, for His glory. Remember not to take offense for your spouse when ministry issues arise. Instead, help your spouse see the problem or person from a spiritual perspective. Another important tip: Avoid counseling the opposite sex alone. Set boundaries that protect you from immorality. (This also applies in the work environment and with friendships.)
7. Wife: Honor your husband's authority with an attitude of respect. Husband: Do whatever it takes to make your wife feel loved and cherished.
8. Have fun together — travel, try new experiences (like bungee jumping and sky-diving together! I might not be able to do this.), flirt with each other, and enjoy intimacy as God designed it.
9. Stick to routines that allow you to grow closer to each other, like sharing meals, walks together, exercising, and the like.
10. Make your spouse feel that you are happy to see him or her, especially at the end of the day. and the tone you use, and make each other feel like the number one priority (after the Lord).
11. Don't let children take over the marriage. Let them know that your relationship with one another comes before your relationship with them. This actually makes them feel secure and loved.
12. Honor each other's parents and families. Speak well of them and don't see them as competition or a threat. Instead, think of ways that you can be a blessing to them.
13. Remember that God owns everything, that financial blessings come from Him, that you are just stewards of what He has given. Be aligned about spending attitudes and perspectives.
14. Love is not always a feeling, it's a choice — a commitment to an imperfect person, for their highest good, which often requires sacrifice. There will be times when you do not like each other but you can choose to be loving.
15. Always forgive and accept one another, quirks, irritations, differences, and all. God gave you the best person to help you grow in character, to prepare you for eternity!
Mom and dad, your marriage is a high standard to follow after but my encouragement is that the secret is not found in your own persons or capacity. You both love God will all your heart, soul, mind, and strength, and you are controlled by the Holy Spirit. God is not more favorable to you because you are better than others or more special (of course, I think you are special!). But God's grace abounds in you and makes your marriage set apart because you have honored Him above all. I know He will do the same for all husbands and wives who also seek after Him and obey Him. I pray that one day my children will be able to say the same about my marriage to Edric. I love you, mom and dad!