Last night I got to reconnect with old college friends during a baby shower. The mom to be, was one of my first friends in college — Jennie Llamas-Garcia. She is going to be having a girl! Like myself, she has only had boys so it's a whole new world for her, too. We had a great time sharing stories and laughing a lot!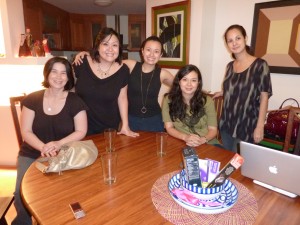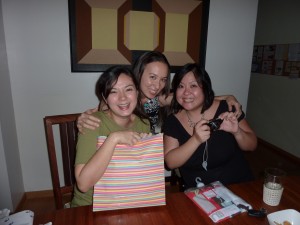 Sometime during the evening the moms started to share about how their kids are doing in school. I was surprised to hear that they have already had to deal with bullying situations because their kids are pretty young.
It kind of broke my heart a little when Jennie said that her older son keeps asking her to buy him new pencils. Apparently his classmates steal his pencils! This son of hers is such a nice boy. Elijah used to play with him when they lived in Manila.
On the other hand, her younger son, who is also a very nice boy, has been influenced by his friends to become somewhat of a bully! Shocking, but true. It was also kind of funny because he is just 4 years old and looks like an angel. He doesn't fit the stereotype.
But Jennie shared about how he and his friends recently ganged up on a 10-year old boy who ended up having to call out for help. He was surrounded by 4 year olds who were picking on him!
Sometimes I wonder what it would be like if my boys went to a school. Would they be picked on? What would they do? What kind of crowd would they connect with?
It got me to thinking that I really have to encourage my sons to choose the right kind of friends, even while they are young.  And the other thing I was thinking was, good thing they are taking Taekwondo as part of their P.E.! I don't want anybody stealing my sons' pencils in the future (if they ever do go to a traditional school). If anyone tries, the boys can use the hand block movements they are learning! Hiya-cha!