He said to the sons of Israel, "When your children ask their fathers in time to come, saying, 'What are these stones?' then you shall inform your children, saying, 'Israel crossed this Jordan on dry ground.' "For the Lord your God dried up the waters of the Jordan before you until you had crossed, just as the Lord your God had done to the Red Sea, which He dried up before us until we had crossed; that all the peoples of the earth may know that the hand of the Lord is mighty, so that you may fear the Lord your God forever."(Joshua 4:21-24 NASB)
Reading this passage in Joshua made me think of my own memorial stones for 2011.They may not be as dramatic as walking on dry land across the Jordan river, but I want to praise God for his faithfulness this past year.
Sometimes I forget to thank him for even the small miracles and circumstances. And it is the little things that remind me that God is a personal God, mindful of his children and intimately involved in their lives.
Memorial Stone # 1: God's faithfulness in my marriage
Edric and I celebrated 10 years of marriage on July 22, 2011. I cannot thank the Lord enough for Edric, who is a godly, loving and committed husband and father. If I had to marry all over again, I would still want to share this life with him. When I found out that my good friend from college lost her husband just three weeks ago, it made me greater appreciate the fact that I still have Edric to grow old with and enjoy every day. We've been through highs and lows but as we continue to put God in the center of our marriage, he renews our love for one another each year.
One of the highlights for us was our 10-year anniversary "honeymoon" trip to the United States where we visited family, friends and attended the HSLDA conference. It was a nice three weeks off from parenting to re-kindle couple-hood!
Memorial Stone # 2: God's faithfulness in the lives of my children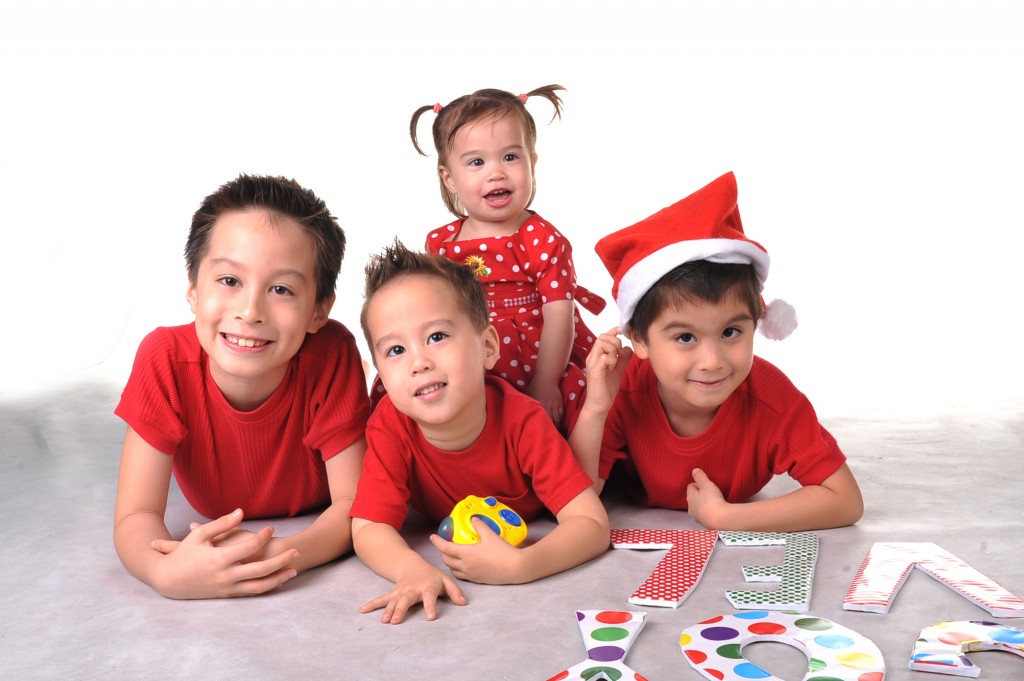 Eight year old Elijah started Taekwondo and violin and picked these up quite easily. He continued to indulge in his origami hobby and now labels himself as "intermediate-expert." He also read almost everything with print on it and pretty much educated himself this way, which made it easier for me to homeschool him as a 2nd and 3rd grader. When we did some major cleaning during the last quarter of the year, he found the Chronicles of Narnia by C.S. Lewis and read all of them in just two weeks. (It took me six months to read them aloud to him when he was younger!)
Edan, my 5 year old, made great strides in his reading. By December, we were reading through a third children's bible together. He did most of the reading and it was a joy to see him take on words that used to be foreign code to him.
Every time my kids hit that point where they can decode the English language is momentous for my homeschooling. It is God's way of reminding me that parents can certainly equip their children to learn if they are committed and faithful to the task.
Edan also grew spiritually. He became even more prayerful, taking the initiative to talk to God about his every day  concerns. It was a delight to hear him make statements like, "I prayed for that!" or "God answered my prayer!"
Art continues to be one of his favorite past times and he excels at it.
One of the moments I was most grateful for was when 3 year old Titus accepted Jesus Christ as his Lord and Savior! His heart changed and I saw what a difference the Holy Spirit made in his life as he became more obedient and easier to teach.
This is truly the first order of business when it comes to parenting and homeschooling– connecting our children to Jesus Christ and letting Him transform them from the inside out.
His language development also surprised us all. From barely saying complete sentences at the beginning of the year, he learned to articulate his thoughts well.
Titus' development is testament to the fact that all children bloom in time, that each stage of their process is to be treasured and enjoyed no matter how difficult it may seem. And while we must love our children equally, they must be parented individually with consideration for their strengths, bents, and areas of weakness. It is our responsibility to train our children until they get it. Specifically, I mean that they should get obedience and respect, the foundation upon which we should build all other instruction. I must admit that when Titus used to have attitude issues, I would sometimes lose my patience, but God taught me to focus on what is most important — the heart. After all, behavior follows the heart. It is futile to modify behavior without modifying the heart.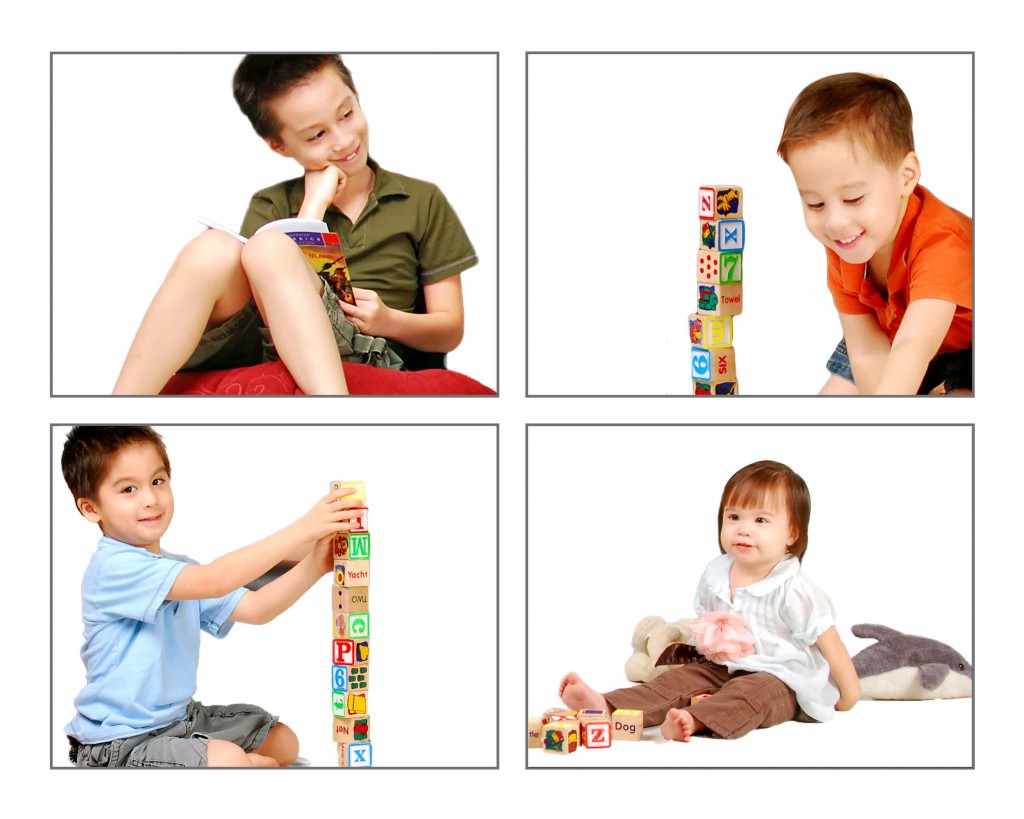 My daughter, Tiana, was weaned at 15 months, an emotional cessation for me, but it helped me to have a more predictable schedule. She also learned to walk and talk. Of course, she still has Edric wrapped around her little finger. (But, both of us have agreed that her charm will not exempt her from discipline when necessary!)
Edric was the first person she ever said "I love you" to (something he will continue to brag about.) Everyday, she delights us with her attempts to converse and describe her experiences. Our househelps are also teaching her some Filipino words – things like, "Bakit? Kasi…Ay Naku!"
Tiana may only be 18 months old, but she occupies a whole lot of space in our home. Having a little girl was a special change for everyone. Her brothers naturally developed a protective nature toward her. They learned to be accommodating and sensitive to her femininity. As a mother, it was sobering to realize that I was her reference for womanhood, and that I needed to watch my example more closely.
I think that both Edric and I began to pay more attention to how different boys and girls are, and how integral it is to have a father to mentor sons and a mother to mentor daughters.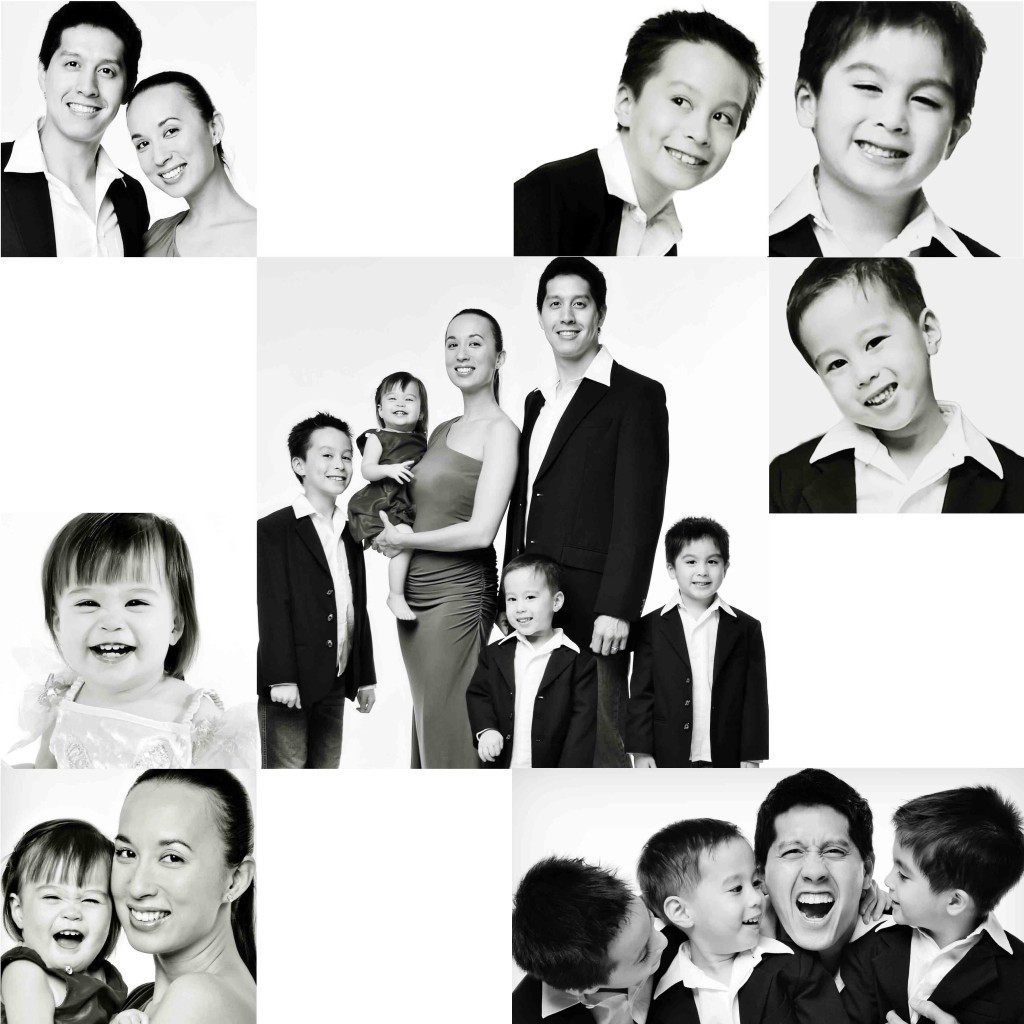 Memorial Stone # 3: God's faithfulness in my homeschooling
Our homeschooling journey continues as I spend most of my days teaching the kids and training them "in the way they should go." Edric handles the weekly character lessons and family devotions which are so important to our children. It is still a challenge juggling time between four children, but I would not trade the amount of time I have with the kids for anything. God has given me the opportunity to be present during the most important years of their lives. Thankfully, God is also providing enough for our needs to make it possible for me to be at home.
Memorial Stone # 4: God's faithfulness in his provisions for our family
Edric has got his hands full managing TMA Homeschool and handling our distributorship business. God's provisions are always more than enough as he supplies our needs through Edric's business ventures, speaking workshops, or sometimes, crazy things like renewing our ad contract for Revicon Max (a vitamin brand for men). This year they asked us to be their endorsers again, which was a nice surprise. We did it because the movers behind the brand created an advocacy for marriage. They wanted husbands to step up and be more loving towards their wives. I praise God that Edric really is a loving husband so there is no hypocrisy when he represents the brand.
Memorial Stone # 5: God's faithfulness in my personal interests
When I began blogging back in February of this past year, I was thrilled. I always hoped that God would allow me to write and minister to people in this way. Blogging has made it possible to reach family, friends, and make new friends all around the world as I share life lessons, and the daily adventures (and misadventures) of parenting and homeschooling. The best thing about writing is that it fits into my full time job of homemaking and homeschooling!
Memorial Stone # 6: God's faithfulness in ministry 
This year was difficult for me, from a ministry perspective. For a time, I was discouraged about ministry and wanted to exit. But God reminded me that I am utterly dependent on him to change the hearts of people. Only God can fix broken people. And we are all broken and need fixing!
One thing that did help alot was making a commitment to avoid speaking engagements during the second half of the year. It was probably one of the best decisions I made in favor of prioritizing my husband, kids and discipleship group (a group of ladies whom I disciple and love dearly).
My dad, whom I admire very much for his time-management skills, once told me, "I say no to things so I can say yes to what's important." That made a lot of sense to me. Instead of feeling guilty about turning down ministry opportunities, I was reminded that my family is my first ministry. Others can speak and teach, but only I can be a wife to Edric and mother to my kids. No one can seek God for me, I need to do this on my own. These things are my 5%. This concept is something I learned from speaker, Wayne Cordeiro. "95% of what you do can be done by somebody else, but only you can do your 5%."
_____________________________________________________________________________________________
I want to thank you for being a part of my life and my family's by reading this blog, for enduring the lengthier entries in the hopes of finding something that can be of worth to you. I want to thank you for your feedback and encouragement. You are a blessing and I appreciate you.
When I grow tired of writing, I think of my motivation for doing this. At the end of the day, my prayer is that God will show you, through my failures and victories as a wife, mother, and homeschooler, that there is no more abundant life than the one he gives to those who follow him. You have come to know my many flaws and some of my more redeeming qualities (by God's grace!), but I would be most pleased if my writing revealed me to be a woman who loves God with all her heart, soul, mind, and strength. This, by far, is the highest pursuit of my life. I want to remain faithful to this pursuit in 2012. As always, I am dependent on God's faithfulness to help me do this.
May you have a New Year that abounds with God's favor. And as you make it your highest pursuit to know and love God, may you discover the unending joys of parenting and homeschooling!
Matthew 6:33 "But seek first HIS kingdom and his righteousness and all these things will be added unto you"