As my boys began to grow bigger and their capacity to make a mess increased, I decided to have a strategy for cleaning up their toys. I was not going to do it and neither was the househelp. My kids would learn to be responsible for their own chaos.
It's really quite a simple technique but it works. When they take out a toy or toys, they must put everything back. Wow! It is not rocket science, is it? Everybody does this, right? But surprisingly, most kids in the Philippines don't clean up after themselves. They have an entourage of people who do. But, we can't raise our children to be so handicapped by the privileges of househelp. Our children need to take responsibility for putting away their things, plain and simple. They also need to mop their spills, remedy their destructions, and learn to do things like bring their empty plates and cups to the kitchen.
The last thing I want to instill in my children is this notion that other people are responsible for their mess. Househelp is a privilege, not something meant to cripple our children and rob them of the opportunity to be helpful and contribute around the home.
When my boys play with their toys I don't let them do anything else til they clean up. If they want to go with me somewhere but their room looks like an explosion, they all have to help. No matter who made the mess, they hold each other accountable so I don't have to nag them. This encourages them to help one another and push each other to do their part. So far, this works.
For example, the other day when the kids wanted to go with me to the grocery, but their room was a mess, I told them they had to put everything back into their drawers. They teamed up to do this and after about fifteen minutes, everything was put away and we were on our way to the grocery. It was a peaceful and pleasant transition from messy room to clean room to the grocery.
When we are in other people's homes, it is a little more challenging to remind them to pack away, but as much as possible we don't let them leave a house without putting away the toys they played with. We have had guests over (who will remain unnamed because I love them no matter what), whose children have come in and out of our house like a tornado. And I don't want my kids to be like that in other people's houses. So we teach our kids to respect others and their belongings, and practice the principle, "do unto others as you would have them do to you."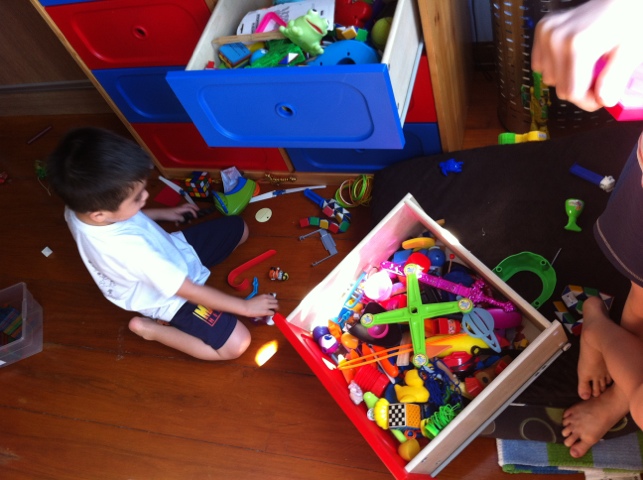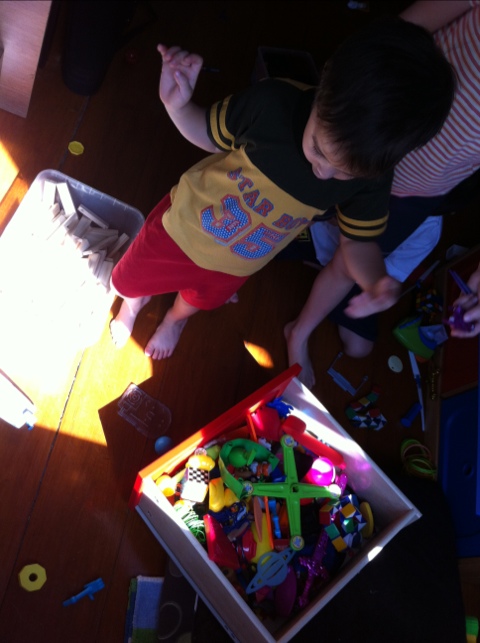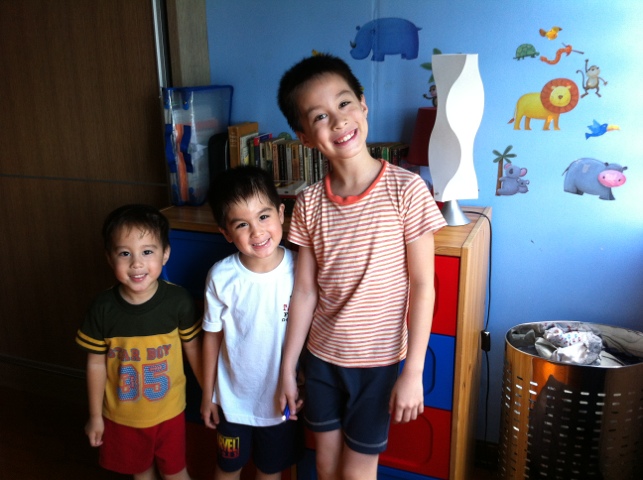 They still need a lot of training and micro managing yet slowly but surely picking up after themselves is becoming a habit. Hopefully, for the sake of their future wives and families, they will internalize the discipline of putting away their belongings.