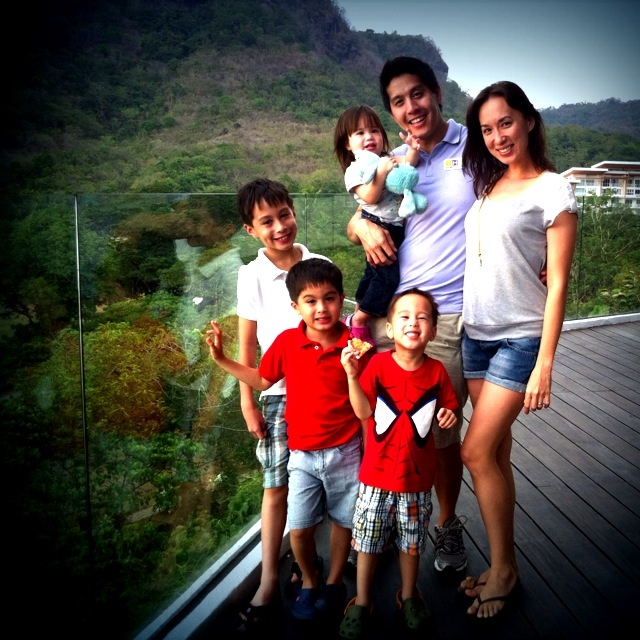 "I will be grateful," Edan said as he ate a spoonful of vegetables. He didn't want to eat the salad I served him but we had just learned about the character trait of gratefulness so he changed his attitude. I didn't have to say anything. He paused for a bit, looked at the spoon, and made that statement.
A couple of days prior to this, the boys memorized the verse, "In everything give thanks…"(1 Thessalonians 5:18) Edric taught them the character trait of gratefulness. We all discussed what we are thankful for and how we could apply thankfulness during the week.
I didn't realize the boys had really internalized the lesson until Edan said he wanted to be thankful about his food. In fact, I knew they really got it when they corrected me about ungratefulness! When I was talking about how I didn't like the quality of the food or the rooms of a retreat we just attended.  "Mom, be grateful!"  Ouch. But in a good way. I'm glad my children feel the liberality to point out how I can improve. And most of the time, they do so in a very polite way with just enough of a sting in their comments to jolt me out of my wrong thinking or behaviour.
There was another instance when I was not being spirit-filled by getting impatient, and my kids showed me the action for "be filled with the spirit." (Edric has them memorize actions to go along with the verses he teaches them.) Well, of course I was convicted! So I changed my tone of voice and words.
It's not always easy to be corrected by my kids because it is so incredibly humbling, but it's good for my heart. I am thankful for the way God uses them to help me grow in Christ-likeness. But I am even more thankful for Edric. His spiritual leadership in our home has made our children responsive to character training. For some reason, and I've probably said this many times, Edric is so much more effective at teaching God's word and character to our sons. They really listen when he instructs them.  It is truly as God said, "the man is the head of the home." He designed for a father to lead the way, spiritually speaking. And when fathers take this role seriously, everyone gets with the program!