My sister in law, Jenny, put together a dress-up box for her daughter. I thought it would be nice to do the same for Tiana. She is just 20 months but she gets into my jewelry, clothes, toiletries and enjoys playing with my things. So I put together a bunch of stuff that she can rummage through for pretend play.
Right after her bath, she went straight to it and started putting on the hats, necklaces, watches, etc. It was so entertaining to watch her. None of my boys were ever interested in that kind of thing when they were her age. Boys have been super fun, but I am really enjoying raising a daughter.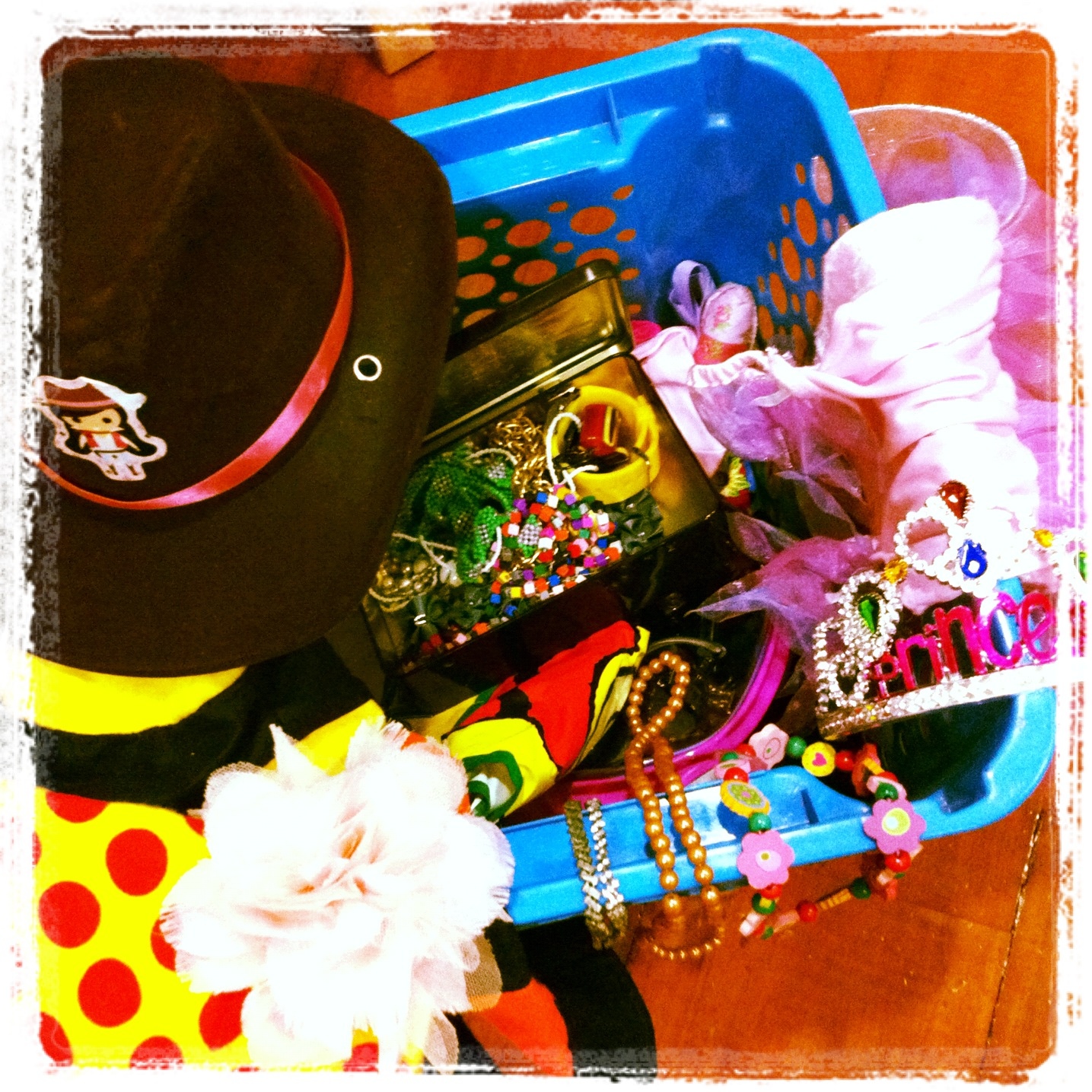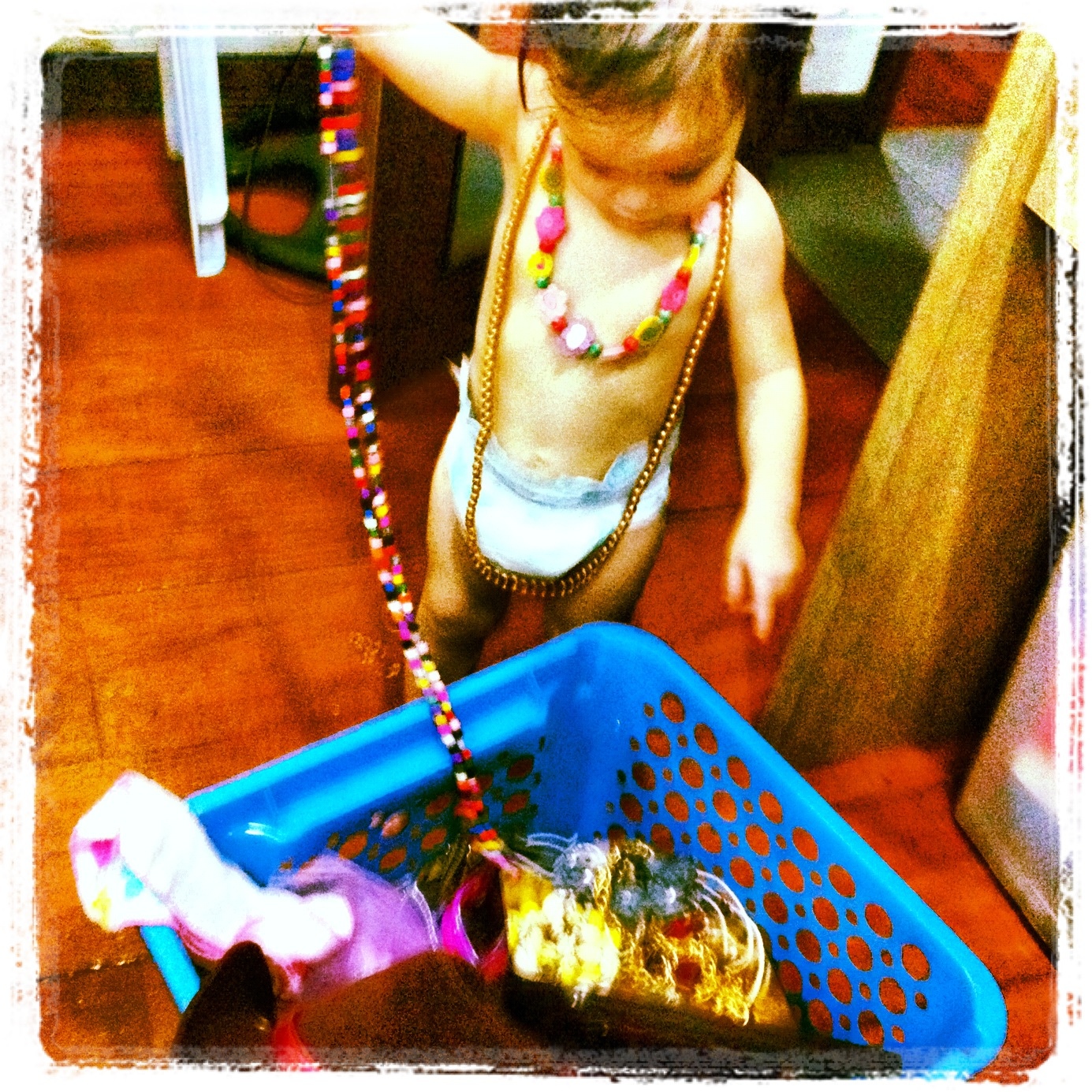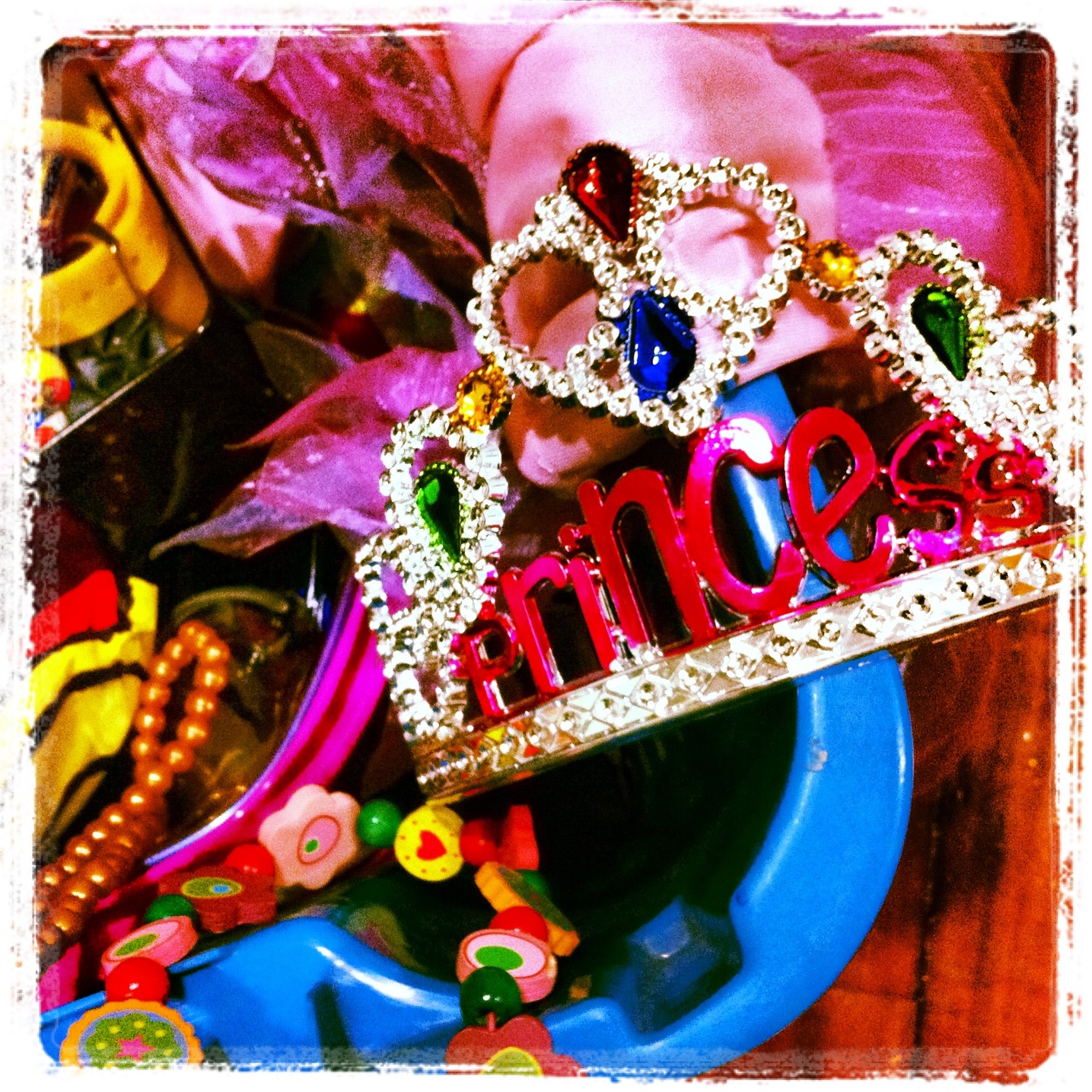 My delightful little Tiana!