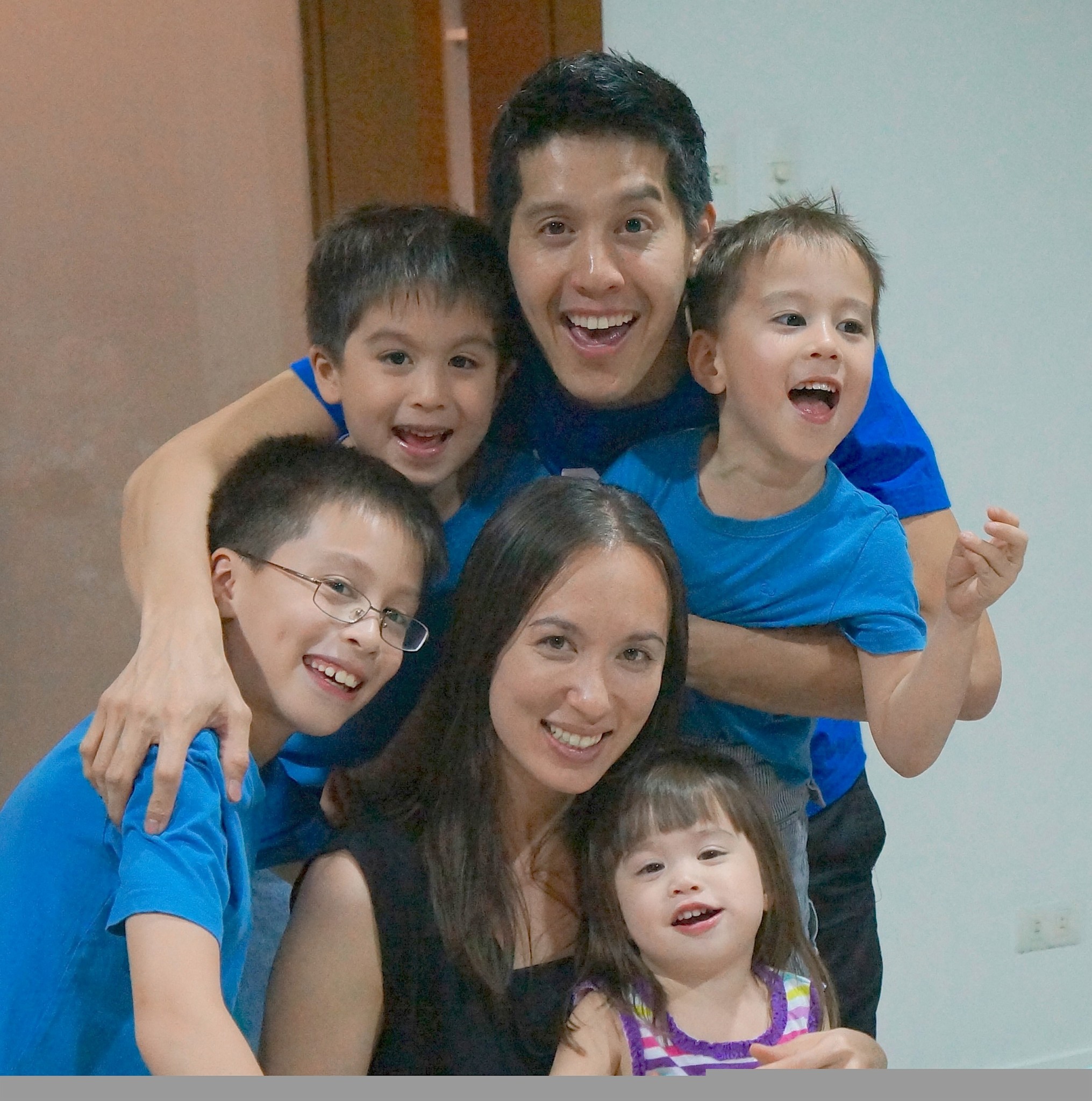 Edric and I have an open communication policy with our kids. This means they can correct us and call out areas that we need to improve on. Of course, they are encouraged to do it in a polite way. It certainly keeps us on our "character toes."
This morning, in the car, the boys were like a bunch of hyenas. They were cackling, singing loudly and Edric hit his toleration threshold. He was in the middle of composing a text message so he said, "Quiet boys, quiet!" His tone was agitated. The boys simmered down. But it was an awkward kind of silence.
Meanwhile, Edric asked me for the address of a wake we were going to attend and I offered to forward to him the text message so it would be easier for him to pass it on to friends who were going to attend the same wake. However, he thought it was simpler just to hand my phone over so he could copy it down onto a message he was already writing. I retorted with sarcasm under my breath, "It's not simpler." The kids looked over at me and Edric was like, "Excuse me? Did you just say something under your breath?"
Edan inched over to my side (we were all in the back and Edric was in front, in the passenger seat). Whispering into my ear, he asked, "Was dad practicing meekness?" Our bible study as a family the previous week was about being meek. And one of the examples Edric gave was responding with meekness toward family members. I suggested to Edan,"Why don't you ask daddy?"
A few minutes later he did. "Daddy, were you being meek?" Edan stuck his head in between the two front seats to question Edric. When Edric realized he hadn't been a good example, he asked for forgiveness from the kids and from me. But he also added, "Your mommy also needs to learn to submit and respect daddy." I quickly apologized too and asked for forgiveness from Edric and the kids. Elijah turned towards me and gave me an approving look. He may be just 10 years old but he really internalizes these moments and watches us ever so closely. (Actually, all of them do.)
The rest of the car ride was fine. The tense atmosphere was dispelled and we went back to chatting with one another.
Whew! It's really quite impossible to be perfect in front of our kids. But that's not the goal. The goal is to keep moving towards Christ-likeness. Family is the best context to do this when each person is motivated by love and committed to helping one another grow in character. I really think that children are a blessing in this sense. Seeing our "issues" through their eyes makes Edric and I desire to be more careful, conscious and consistent about being Christ-like. If they can't find Christ in our home, in our personal lives, then we can't expect them to want Christ either. I praise God that their hearts are still tender and forgiving, and they know we are on this journey of faith together, as a team.
but speaking the truth in love, we are to grow up in all aspects into Him who is the head, even Christ, from whom the whole body, being fitted and held together by what every joint supplies, according to the proper working of each individual part, causes the growth of the body for the building up of itself in love. (Ephesians 4:15, 16 NASB)