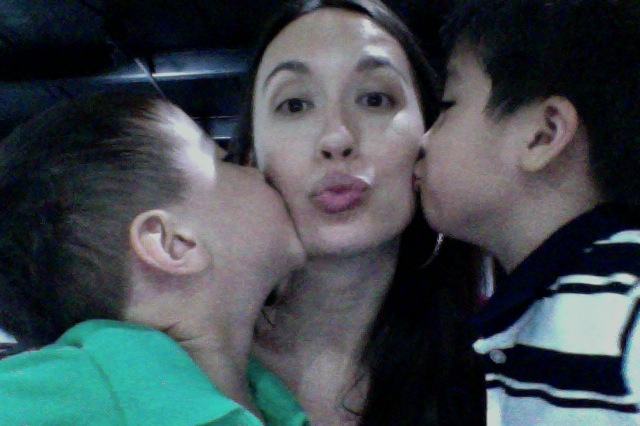 When we go through trying situations, it is very easy to shift the attention inward – to nurse personal wounds, run away or retreat, ignore the needs of others because we are so preoccupied with our own, or even react in a temperamental way because we expect to be treated with a little more consideration.
I saw myself behave like this a couple of times during this week around my kids. Having worked so hard to serve them day after day because I don't have household help, I got to the point where I felt aggravated when they would thoughtlessly drop their trash, leave their soiled clothes on the floor, indiscriminately use a glass to drink without thinking to wash it afterwards, etc.
A few years ago my dad used the illustration of a toothpaste tube to talk about how people respond to stress. When you get squeezed, what comes out? One time he filled it with dirt and while he was preaching, he showed the audience how a toothpaste tube can look clean from the outside but fail to pass the pressure test.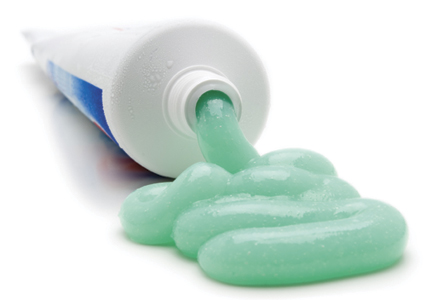 I've had my share of dirt come out this week. For instance, I reacted to Titus when he turned a newly purchased bottle of baby wash into a solution for bubbles. He was playing with it for close to an hour in the bathroom and when I came in to tell him it was time to get out of the shower, I discovered what he had done. Irritated, I picked up the half-empty bottle and threw it on the floor in front of him. He cried because he knew I was angry. And I nearly cried too because I was wrong. So wrong. I apologized and asked for forgiveness. The stress of the week had got to me. Titus didn't deserve to be treated that way, even if he hadn't acted wisely about the baby wash. (It was actually my fault for not teaching him about stewardship and my assumption that he would know better was not fair.)
On yet another occasion, I snapped at the guard in our condo for not assisting me when I was holding ten million bags while exiting the building. Ten million is an obvious exaggeration. Elijah asked me why I reacted that way. I said, "Because he should have helped me." But wait a minute, that didn't justify my behavior. In the car, I asked for his forgiveness for the way I spoke to the guard. He replied, "Well, it's nice to see that you aren't making excuses." Ouch. From the mouth of babes…
Today, when Edric asked me to do something for him, I didn't want to move from my position on the bed, with my laptop in front of me. I was deleting junk mail and it was really therapeutic. It was my bit of respite after washing lunch dishes. Instead of getting up to do what he asked me to, I recoiled with a why-don't-you-do-it kind of statement. Uh-oh. Wrong. Wrong. A few hours later, I apologized to him, too.
Housekeeping seems to have brought out the best and worst in me. I've become super efficient at keeping the house in order but it has given me this entitlement mentality. Since I am serving all of you, I expect to be handled with care and respect. Well, here's the newsflash. Real servants don't make x-deals like this.
Real servants choose to be a blessing. And they can only bless if they are spirit-filled. I haven't been lately. I've de-prioritized my quiet times with the Lord every morning. My default mode has been to wake up, cook breakfast, and let all the other chores snowball from there. In the evenings, I squeeze a quick read from my Bible. As a result, I've been serving out of poverty of spirit. Mechanical. Dutiful. But not Christ-like. Sure, I wrote about the Lord being my joy in all of this about a week ago. And he still is, but the joy hasn't been as consistent as it should be. It has taken a roller coaster ride since I wrote that first post on the experience of being yaya-less. When the kids are militantly following my instructions and not doing anything to add to the mess I have to clean, I'm such a sweetie. But when they start acting helpless, get wild, and forget my instructions, I feel irritated. And, when the irritation reaches the brim of my emotional tank, it spills over.
So, I'm making two confessions. First, I have to get back to the daily rhythm of regular quiet time because mine has been erratic. Second, I have to stop eating junk food. I've been a bad pregnant mom – eating Cheetos and chocolate fudge. These recent changes in my normally disciplined existence have not been profitable for my spiritual health.
We can live life as a victim of circumstance or we can live as one who overcomes circumstance by the power of the Holy Spirit. I've been the former. And even as I write this, I feel a measure of trepidation. I know I have to be spirit-filled. It ought to be the only option for surviving the daily challenges of parenting, being a wife, and now, a full-time homemaker. But, every day is different and I don't want to make bold claims. Like, tomorrow, I'm going to be completely Christ-like. So I'm proceeding with caution. And I'm going to say instead, by God's grace, I will make it through each day that comes in a manner that glorifies Him. By God's grace, I will choose to be a blessing and true servant…think less of myself and more of others. By God's grace, I will stop eating fudge even though I love it so much (okay, after this batch is done…no more making fudge!)
I may be able to clean up house dirt, but only God can clean out the dirt in me!