If there is one place in the world Edric doesn't like to go to it would probably be the grocery. But I gave him puppy-dog eyes when I was about to leave the house with four children in tow, and he compassionately said, "Would it make it easier if I was with you?" I immediately said, "Yes!"
I know he was sacrificing 2 hours of peace and quiet that he could've had all to himself. In fact, he was looking forward to getting some computer work done. But his gallantry couldn't help it. He is a rescuer by heart, especially towards me.
When we got to S and R, Edric dropped us off and parked. And then he came in to push the cart while I went up and down the aisles like it was some romantic date (with the kids). We haven't had a date night in a while because of the no-househelp situation.
He remarked, "You're loving this, aren't you?!" My happiness was obvious.
Because I know he hates the grocery so much, it meant that much more that he came with me to watch the kids. The last time I was at the grocery with the kids, Tiana fell asleep in the cart and the boys got restless.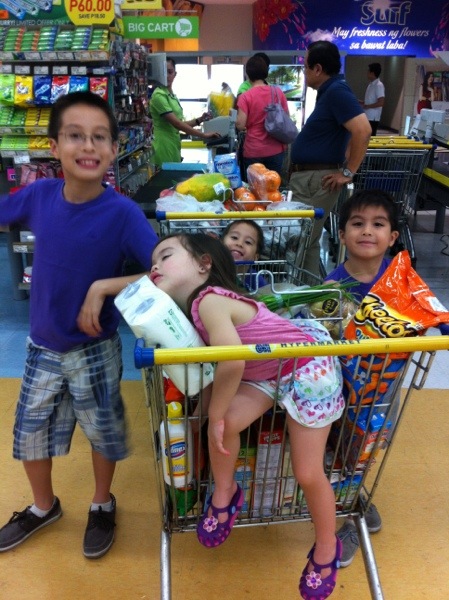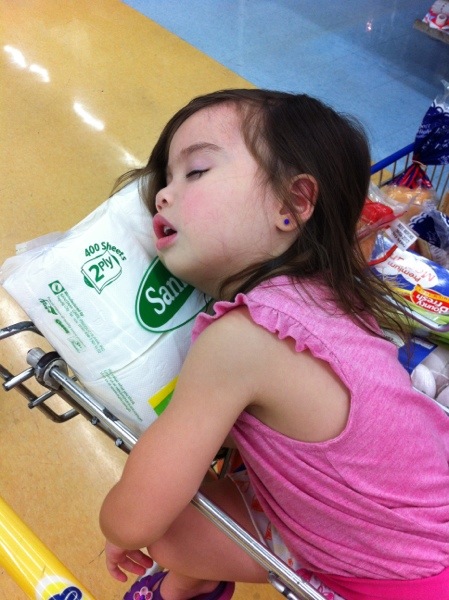 This time around, with their dad in full control, everyone was behaved and cooperative. He entertained them and kept them preoccupied.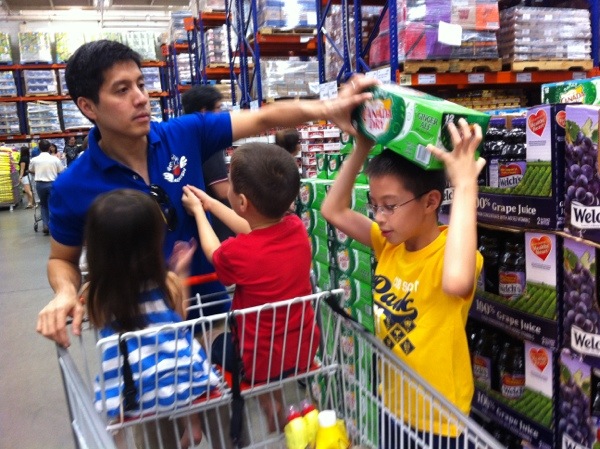 Is it possible to fall in love with your husband while he is pushing a grocery cart? Well, I did! I kept looking back to check him out.
When people make excuses in their marriage and say things like, "I can't do that for (him or her), it's not my personality," I don't think we realize how much it means to our spouse to sacrifice personal comfort, make personality-changes, or serve one another when it's inconvenient. Sometimes, it's the small gestures that are the most impressive.
In the car, I asked Edric, "Why did you decide to come with me?"
"Because I want to take care of you. I love you." I guess I knew that already but I liked hearing it again. And being the hormonal person that I have been due to pregnancy, I got all teary-eyed.