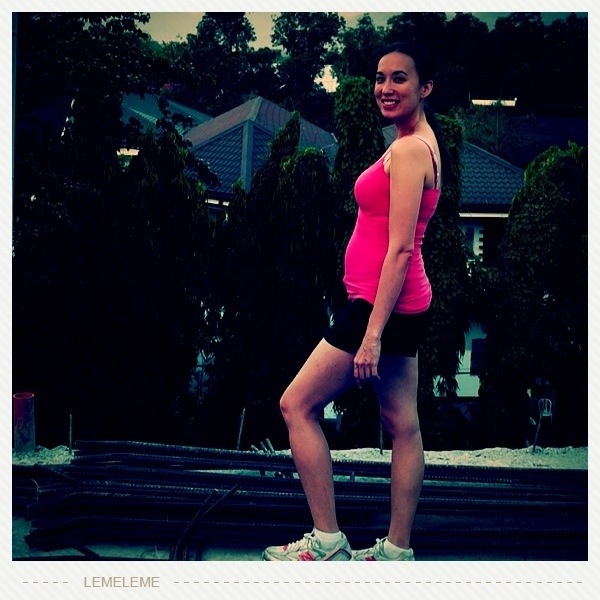 Prior to the ultra sound for congenital anomaly screening (CAS), which is given between 5 and 6 months for pregnant women, I had a nervous excitement. For the first 22 weeks of my pregnancy I had not looked for baby names, shopped for baby stuff, or imagined what it would be like to have a girl or boy. With previous pregnancies, I could sort of tell what I was having, especially with Tiana. Unlike my boys, I got hot flashes and my hormones seemed a little more wacko than usual. Even Edric got hot flashes and that is just weird but I'd like to think it is love. He shares a whole list of pregnancy symptoms with me each time I am expecting.
With three boys and a daughter, Edric and I both thought that it would be great if we could have one more girl so Tiana could have a sister. Every day since she realized that there was a baby growing in mommy's tummy, Tiana would pray for a baby girl. "Lord, please help mommy's baby to be a girl. I pray for my baby girl." In fact, on one occasion when Titus was assigned to lead prayer time, she got upset when he wasn't praying for the baby. "Pray for my baby girl! You are not praying for my girl!" she said. She still says "my girl."
But what did God want? I had to believe that he had it all figured out for all of us. My prayer was, "Lord, you know the desire of my heart. I would really like to have a girl, but give me the grace to accept whatever you decide for our family."
April 8 was a big day. It was find-out-the-gender-day. Edric and I planned to bring all the kids so it could be a learning session on human anatomy for our homeschooling, and we wanted to find out if it was a boy or girl together.
Unfortunately, when we got to the clinic, the doctor who was supposed to do the ultra sound didn't come in that day. So, I was disappointed to discover that it wasn't going to happen. But Edric suggested I ask my OB-Gynecologist for another place to get the ultra sound done and she referred us to In My Womb.
Edric and the kids had a viewing area where they could watch everything from a flat screen. They were practically jumping up and down as they saw the different body parts of the baby. It was especially enlightening for Titus and Tiana who were seeing something like that for the first time. (As a homeschooling family, we like to make the most of every learning opportunity! So Edric and I were teaching the kids while the doctor identified and measured the anatomy and organs of the fetus.)
Edric explained to the kids that God would give us what was best. Whether the baby was a boy or girl, it would be God's will so he encouraged them to be thankful for His good plan. By the end of our 45-minute session, however, the big news came and it was exactly what we had all hoped for. We celebrated when the doctor announced that she was a girl. 100% sure! Our four children cheered and my first thought was, Lord, you are so good. Who am I that you should consider my desires with such thoughtfulness?
Last night, Edric and I took a walk together. We wanted to spend some time just marveling at how amazing God is. As we prayed and thanked him again for answering our heart's desire, we thought of how faithful he has been to us, even if we don't deserve it. He has given each of our children at the right time and met our growing needs without fail. Three babies ago, we wanted to have a girl but God gave us a third son. And he turned out to be exactly what our family needed and wanted after all.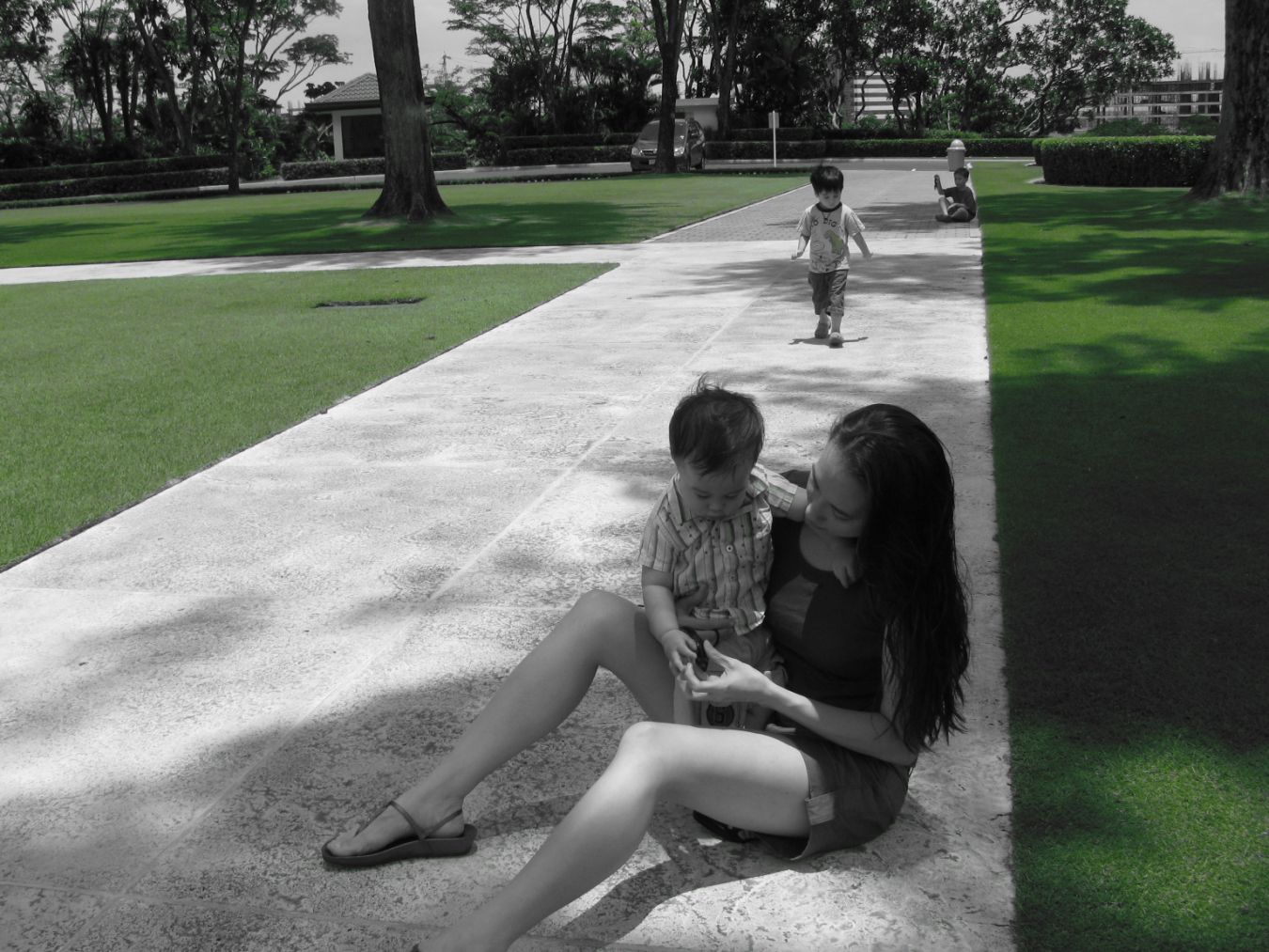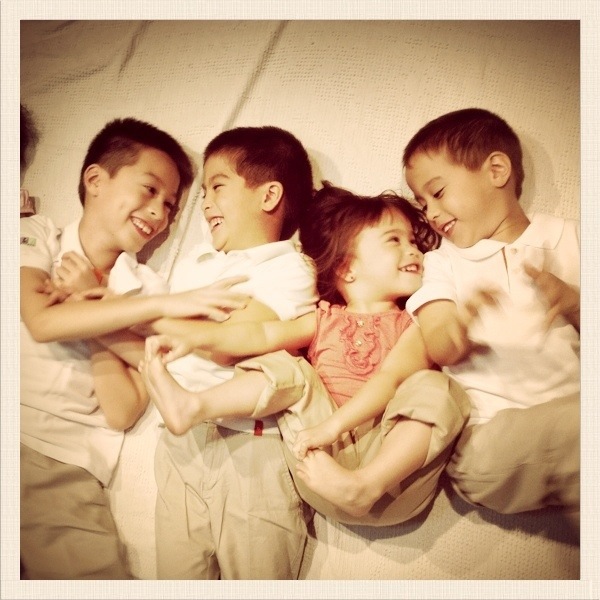 It's always a win-win with the Lord. If he had chosen to give us a boy again this time around, I would have been disappointed but I know he would have had his reasons. And that's the great thing about a loving God. You can absolutely trust his reasons even if you don't always understand them.
Why? Because he is a deeply personal God. He knows our unspoken yearnings and he delights to bless those who follow him.
This is a definite high for our family right now. And I know that life isn't without its challenges and we can't expect to be exempt from suffering just because we follow God. I can say this because I went through something horrifying when I was younger even if I was a follower of Jesus. Whether the season be a time of plenty or a time of hardship, I think the one thing we can always believe about God is that he loves us and has a wonderful plan for our lives…one that exceeds even our best expectations. Our part is to stay faithful to Him – to follow, love, worship and obey Him with all that we are and with all that we've got…through life's highs and lows.
In my quiet time this morning, I read this passage: "But you shall serve the Lord your God, and He will bless your bread and your water; and I will remove sickness from your midst. There shall be no one miscarrying or barren in your land; I will fulfill the number of your days…" (Exodus 23:25-26)
When the ultra sound results confirmed a baby girl, I was reminded that God is always amazing! He is a God who blesses.
Phillips, Craig, and Dean have a song that captures what I feel right now. It's called "Your Grace Still Amazes Me."
My faithful Father, enduring Friend 

Your tender mercy's like a river with no end 

It overwhelms me, covers my sin 

Each time I come into Your presence 

I stand in wonder once again

CHORUS: 

Your grace still amazes me 

Your love is still a mystery 

Each day I fall on my knees 

Your grace still amazes me 

'Cause Your grace still amazes me

Oh, patient Saviour
You make me whole 

You are the Author and the Healer of my soul 

What can I give You, Lord, what can I say 

I know there's no way to repay You 

Only to offer You my praise
It's deeper, it's wider 

It's stronger, it's higher 

It's deeper it's wider 

It's stronger, it's higher

than anything my eyes can see…